Kraków 2006-10-12
159 Tally 1958-05-27
Mc Donnell Douglas F-4 Phantom II ( F4H ).
The F-4 Phantom II is a multi-role American fighter, produced in the highest number of 5,117 (in time of relative peace). The plane is the holder of 13 aviation records. The predecessor of the aircraft was the F3H Demon fighter.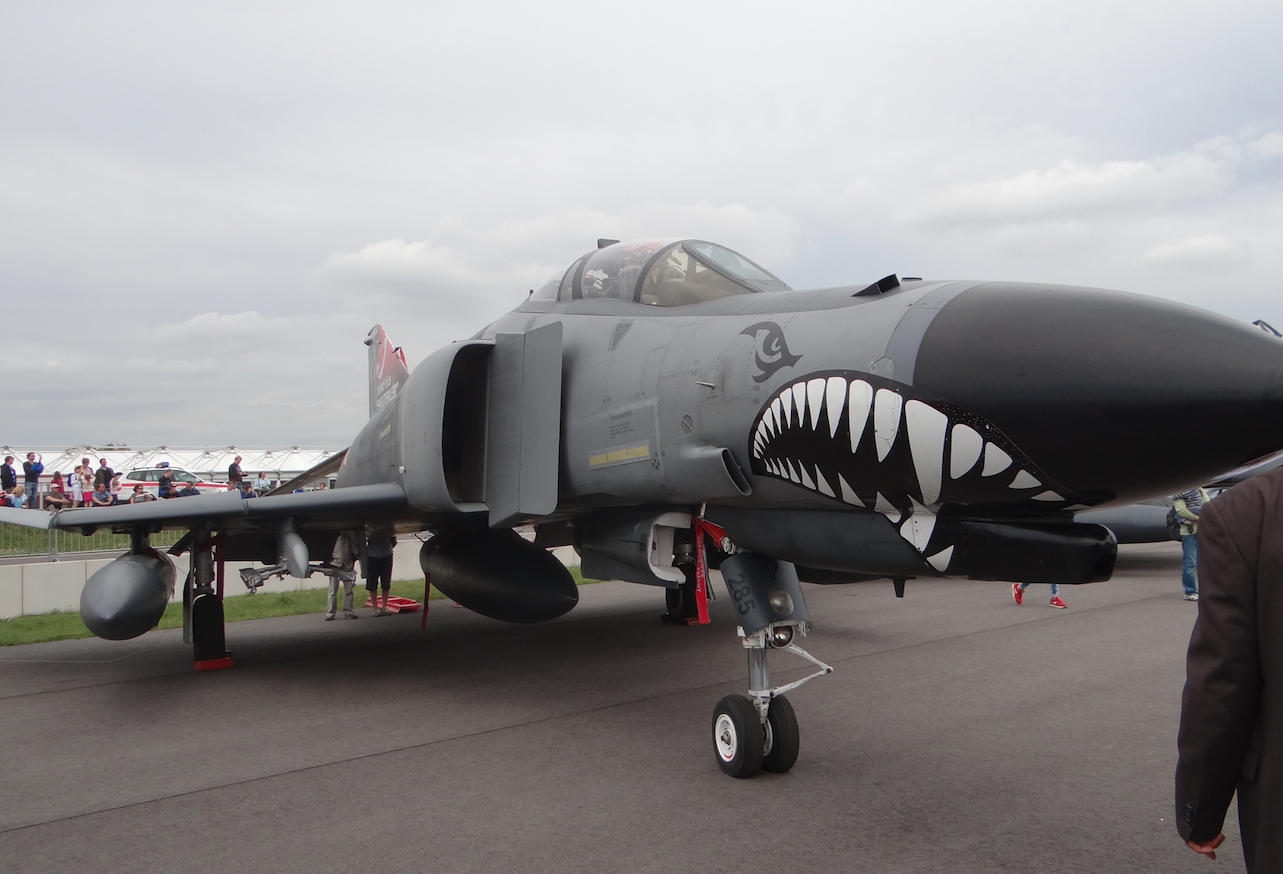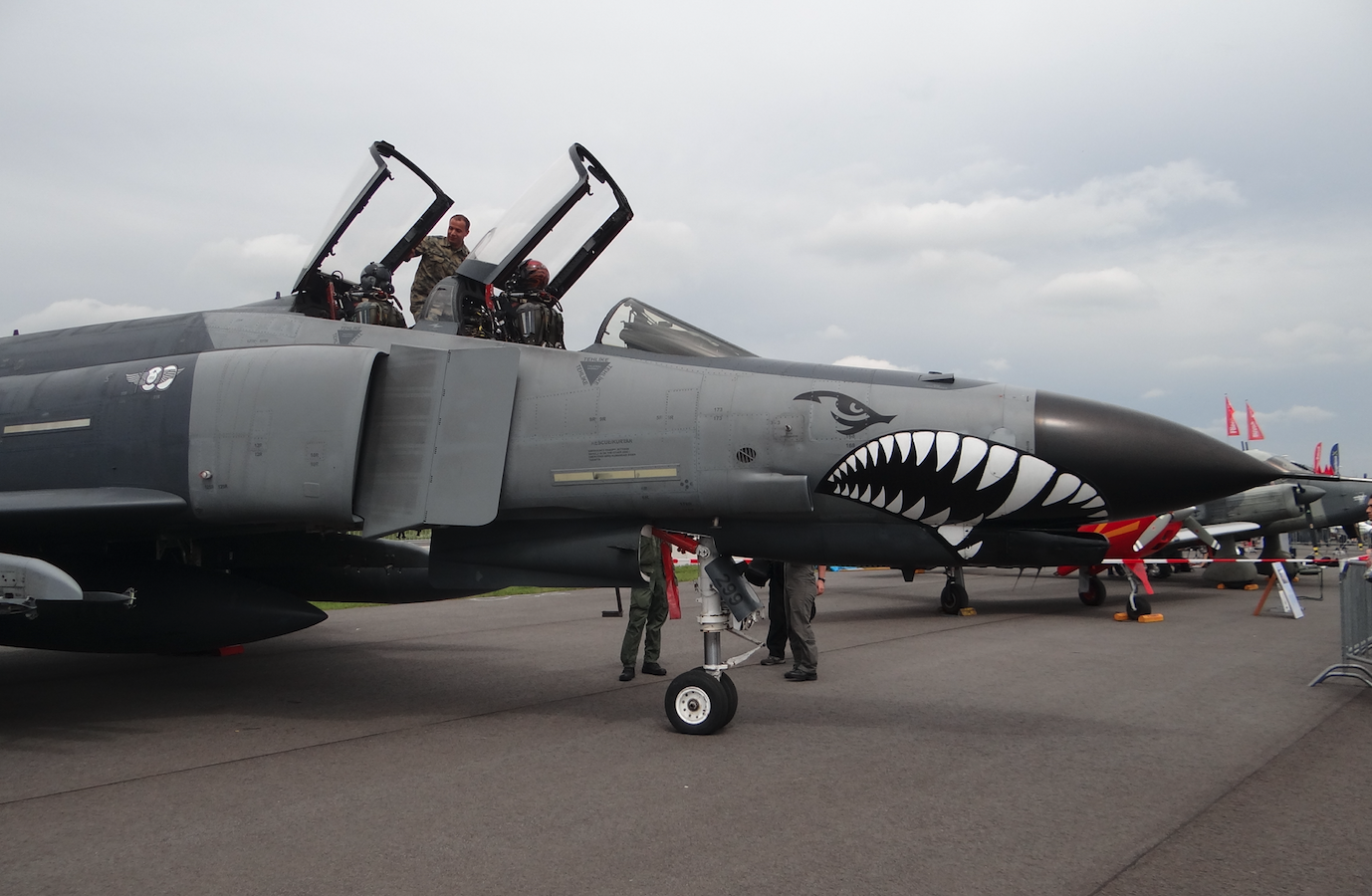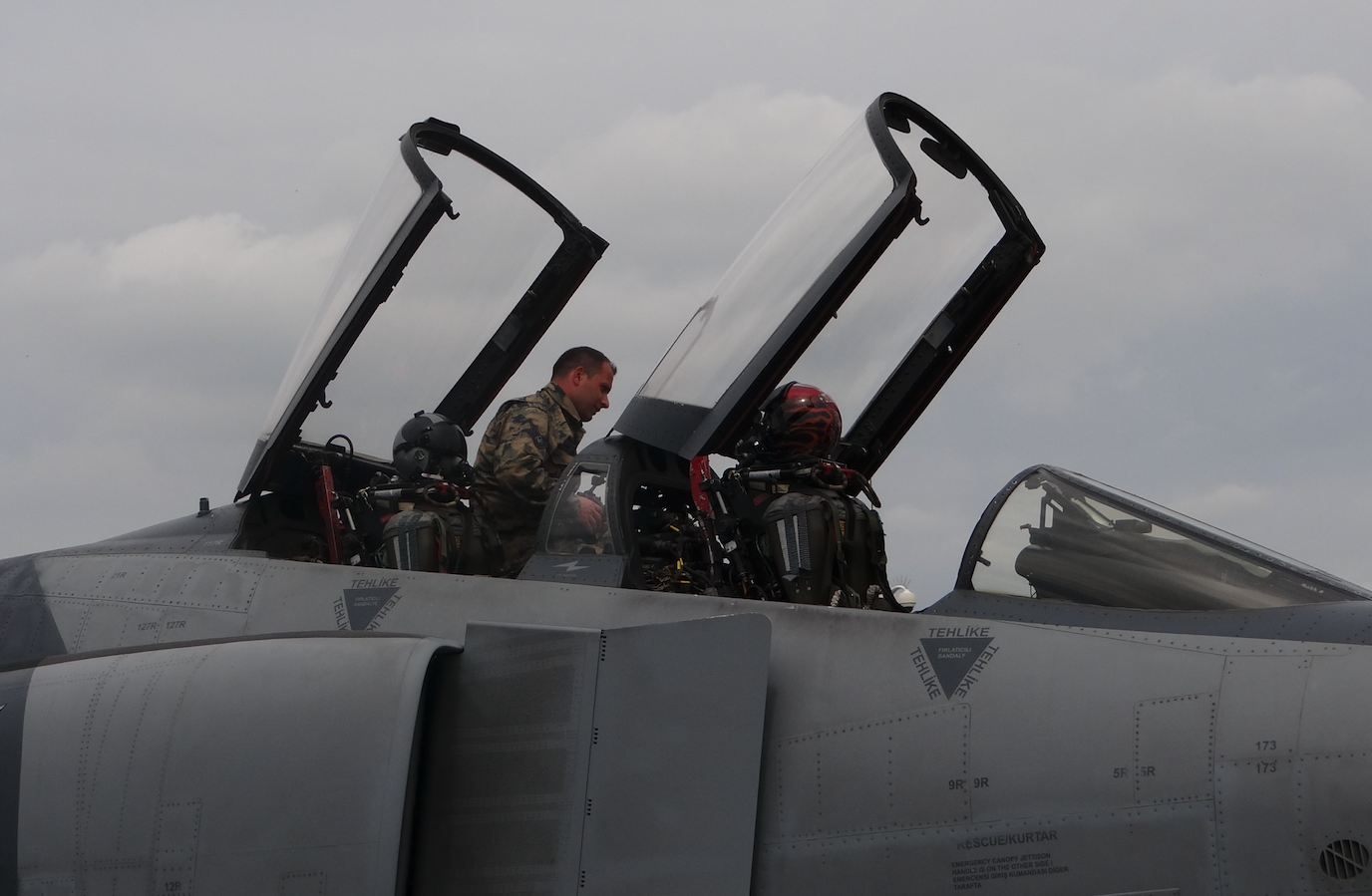 Principles of the design of the Mc Donnell Douglas F-4 Phantom II.
In 1951, the Mc Donnell company developed the F3H Demon on-board fighter plane. However, it did not turn out to be a successful construction. The main reason was too weak thrust of the powerplant. In addition, the increased requirements for the fighter resulted in the need to install new equipment, which led to an increase in the weight of the aircraft from 9,980 kg to 13,150 kg. As there was no suitable engine on the market, the fate of the F3H Demon was doomed.
On its own initiative, the Mc Donnell company started working on a new structure at the turn of 1954/1955. It was decided to keep the general aerodynamic system of the F3H Demon, considering it correct and perspective. The main difference was to be a twin-engine drive unit, guaranteeing sufficient power with increasing weight.
The first prototype was flown on May 27, 1958. It was equipped with J79-GE-2 engines with a thrust of 2 x 43.65 kN. (2 x 4,450 kG.), And with afterburning - 2 x 71.83 kN.
Data T-T F-4 E:
Span 11.77 m. Length 19.19 m. Height 5.02 m. Bearing area 49.20 m2. Curb weight 13 757 kg. Maximum weight 28,030 kg. Weapon weight 7 250 kg. Top speed 2,414 km / h (2.3 Ma). Rate of climb 152 m / s. Landing speed 273 km / h. Range 3,184 km. The operating ceiling is 19,685 m. The run-off 1,792 m. The run-up 1,704 m.
Written by Karol Placha Hetman