Wrocław 2015-10-06
New book.
WROCLAW MILITARY PILOT TEAM 1958-1963 ROMB.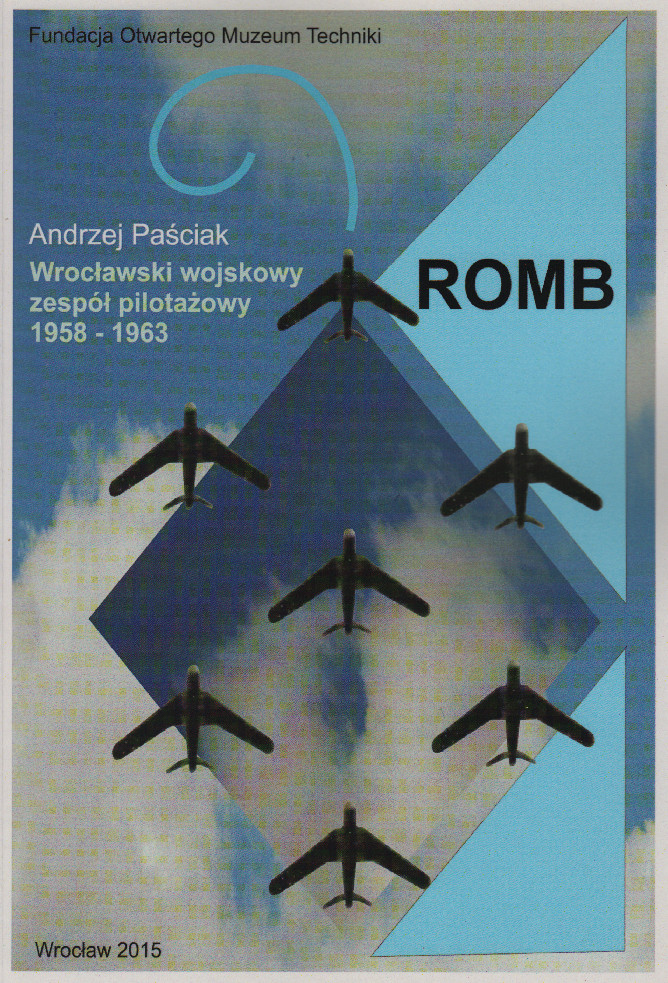 The growing popularity of air shows has enlivened the public's interest in aerial acrobatics performed on combat aircraft. Both in individual and team shows. Polish teams include the Biało Czerwone Iskry team using TS-11 Iskra planes and the Orlik team flying PZL-130 Orlik planes.
But Polish history is much richer and goes back even to the period of the Second Polish Republic. Therefore, this interest is perfectly suited to the new, subsequent publication of Mr. Pułkownik Reserve Andrzej Paściak, entitled:
WROCLAW MILITARY PILOT TEAM 1958-1963 ROMB.
The book was published under the patronage of the Foundation of the Open Technology Museum - Wrocław 2015. The work tells about the history of the military pilot team "ROMB" created by Mr. Major, pilot Władysław Hermaszewski (1928-2002). The team operated in the period 1958-1963, using Lim-5 aircraft of Polish production. The introduction to the book was written by Mr. General of the Brigade, pilot-cosmonaut Władysław Hermaszewski, Władysław's younger brother. The presented book is especially valuable because of the personal memories of the participants of those events contained in it. This book is addressed not only to aviation enthusiasts like me, but also to young people who, fascinated by modern technology, will look more graciously at the respectable activities of their ancestors.
The author, Mr. Andrzej Paściak, Reserve Colonel, was professionally associated with the Polish Military Aviation. Participant in UN peacekeeping missions. Aviation enthusiast. Co-author of the book "3. Air Defense Corps 1957-2007 ". Author of the book "Military Aviation in Wrocław 1911-2010."
Written by Karol Placha Hetman