Ułęż 2017-02-15
Ułęż and Podlodów airport.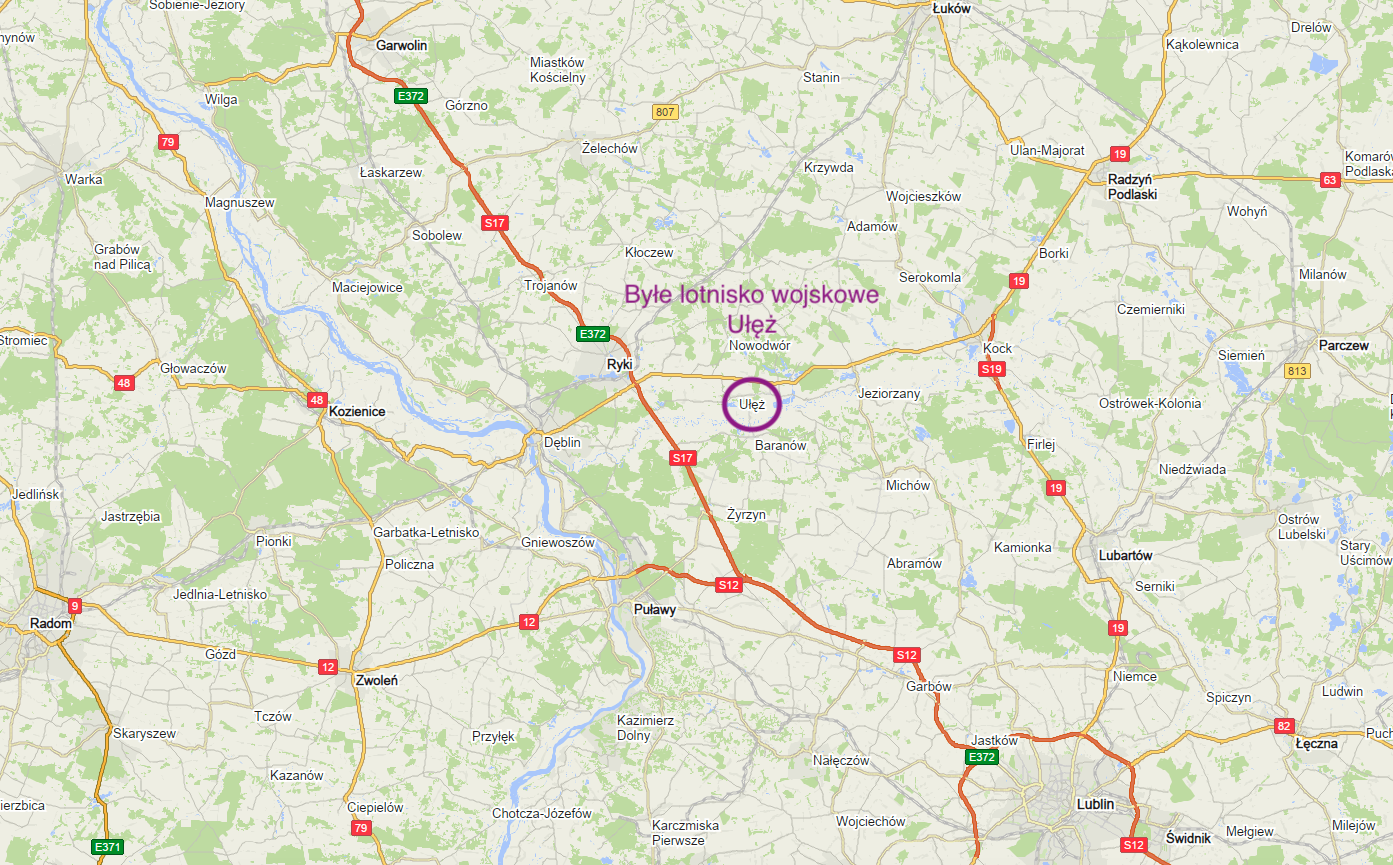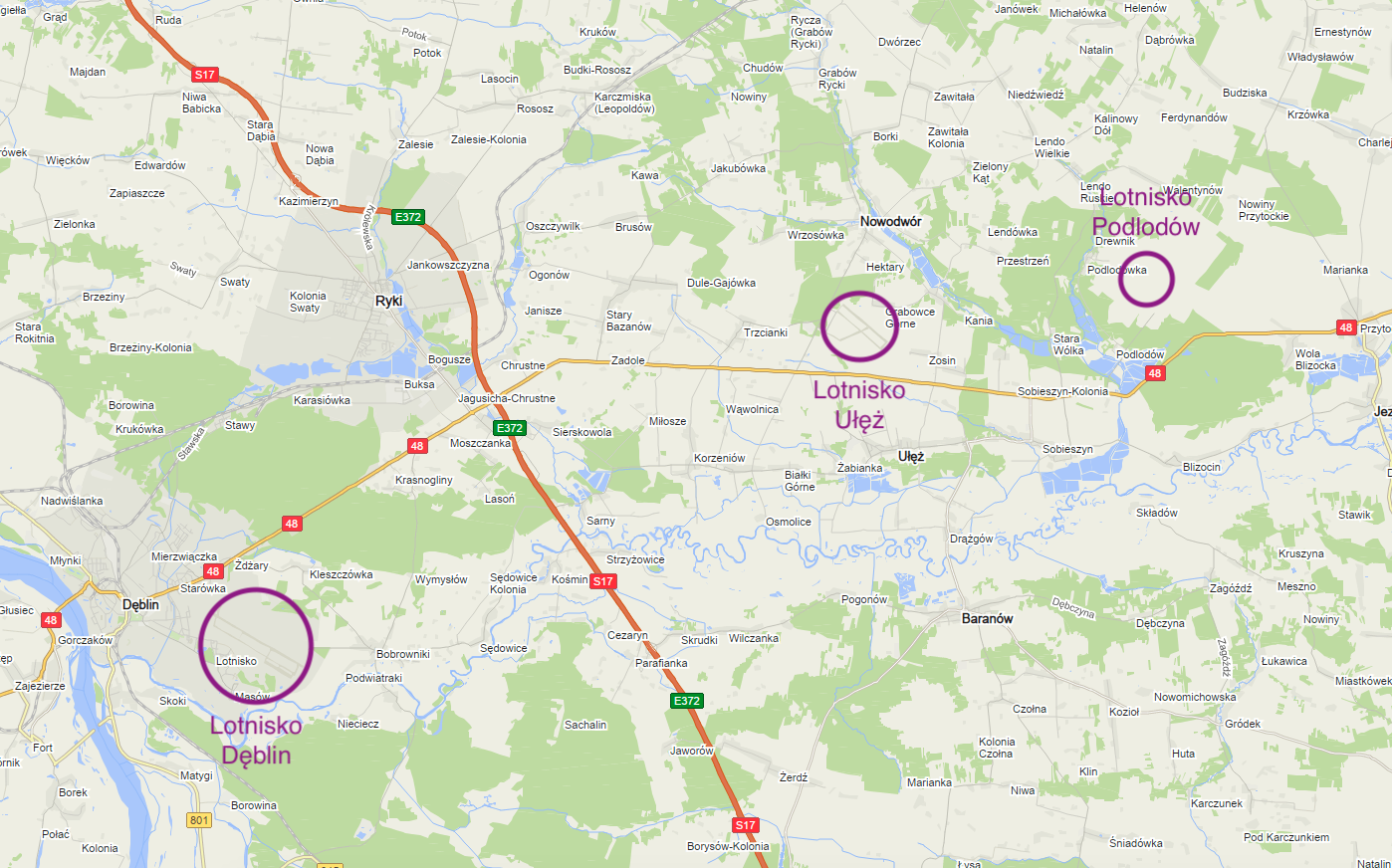 Ułęż.
Ułęż is a town located in the Lublin Province (since 1975), in the Rycki County, in the Ułęż Commune. There are two former military airports in the commune. The first airport is called Ułęż Airport, located north of Ułęż, next to the DK 48 road. The second airport, called Podlodów Airport, is located in the eastern part of the commune, just 10 km from the first airport. It is about 20 km from Ułęż to Dęblin. At the entrance to Ułża from the national road No. 48 there is a plaque commemorating two fallen pilots: 2nd Lt. pil. Zbigniew Dobrzański and Cpr. pil. Lech Kaczmarek. They died during the Defense War on September 9, 1939, struck by the on-board weapons of a German aircraft. In 1991, Ułęż Airport and Podlodów Airport were taken over by the Military Property Agency (Military Property Agency) and did not have to retain their aviation character. Both airports were waiting for investors and are to be developed.
The area of ​​the Ułęż Commune is 84 square km. The commune has 3 637 inhabitants living in 12 towns. In 2016, the town of Ułęż had 1,677 inhabitants. The zip code for the town is 08-504. The beginning of landline telephone numbers is +48 81. The commune of Ułęż is geographically located in the Żelichowska Plateau and the Wieprza ice-margins, in the so-called Little Mazovia.
Written by Karol Placha Hetman