Łódź 2013-01-18
Łódź – Lublinek airport.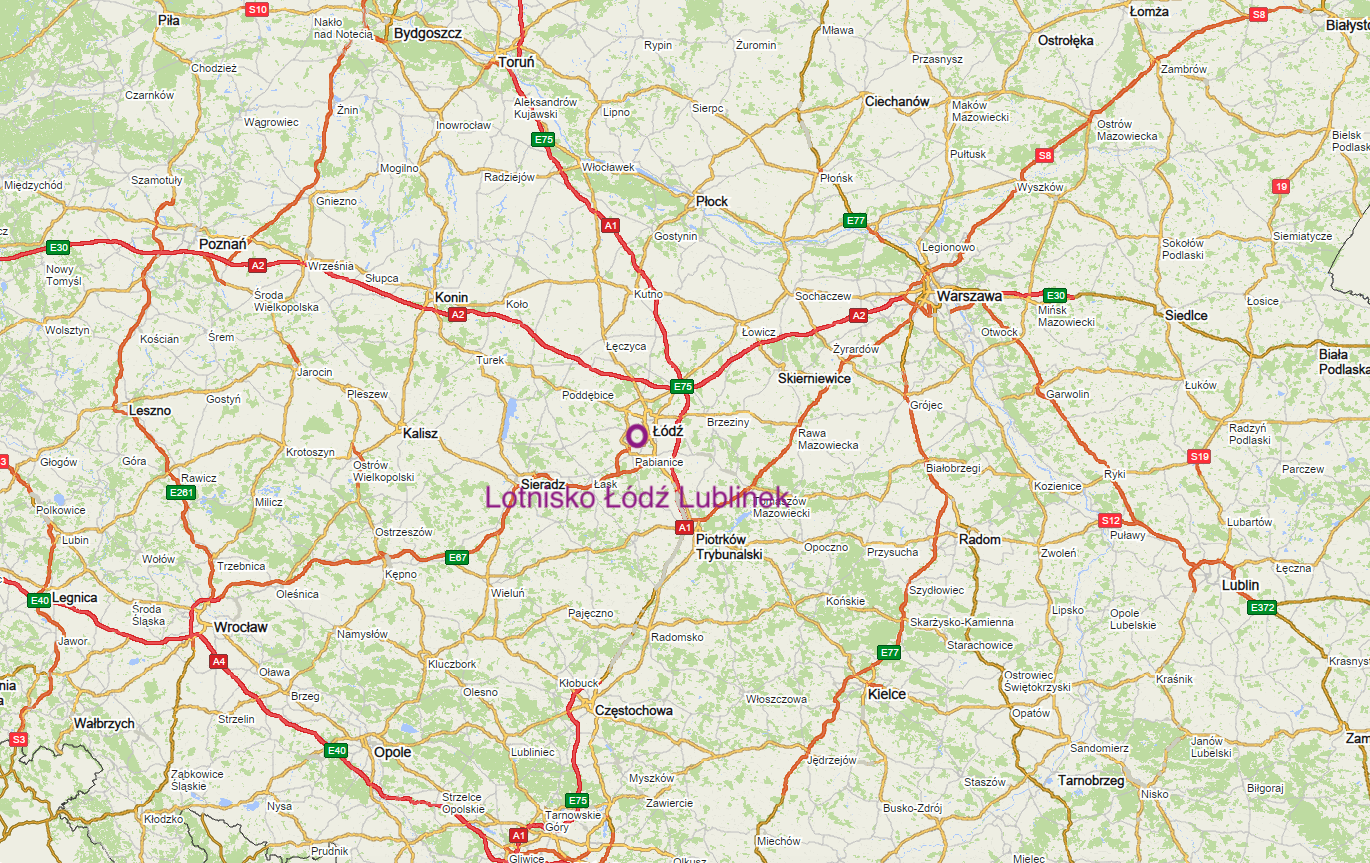 History of Lublinek Airport.
The idea to establish an airport near the industrial city of Łódź was born in the first years after Poland regained independence. A favorable area was found west of the city of Łódź in the areas of Lublinek and Nowy Józefów. The land was arable or wasteland. The construction of the airport began in 1924. The airport took up approximately 100 hectares. Three wooden hangars, workshops, gas stations and social facilities were built. These facilities were located on the premises of the current Military Aviation Works No. 1. The intention was to organize a school of pilots and mechanics at the airport in addition to commercial functions.
On September 13, 1925, the airport was officially opened. The ceremony was attended by Deputy Minister Julian Eberhardt (A talented Polish railway, road and bridge engineer. In the Governments of the Second Polish Republic he was the deputy minister and head of the Ministry of Transport). The building was consecrated and the Holy Mass was presided over by Bishop Wincenty Tymieniecki (the first bishop of the Diocese of Łódź 1921-1934). They were also present at the ceremony; local state, self-government and military authorities and thousands of residents of the City of Łódź and its vicinity.
The airport had military and civilian functions. In April 1927, regular air connections from Łódź to; Warsaw, Poznań, Lviv and Vilnius. At that time, Łódź had the largest network of domestic connections in Poland. The transport of mail, money and goods developed. Private planes belonging to large manufacturers of Łódź were arriving at the airport. In the 1930s, the airport was systematically expanded. Two large modern brick hangars were built, still standing (2013). A new fuel station was built. A new building of the airport station (at Stanisława Dubois Street), a traffic control tower and administrative and social facilities were put into operation. A partially hardened runway was built, 15 m wide and 500 m long, with a basalt cube lining. Plans for hardened runways and taxiways were developed. Aviation workshops were expanded. In Łódź, the strong textile industry favored the development of the airport.
The further development of the airport was interrupted by the aggression of the German army against the Republic of Poland on September 1, 1939. The Germans used the airport for war purposes. Combat aircraft were repaired in the workshops. The area of ​​the Airport was significantly enlarged due to the large number of wrecks brought here for repair. In 1943, the runway (RWY) was extended to a length of 1,200 m, giving it a concrete surface.
Written by Karol Placha Hetman