Rzeszów 2022-12-07
EZT Pesa EN64 = 40WE.
EMU with the commercial brand "Acatus Plus", it is a family of modern passenger trains produced by Pesa Bydgoszcz SA. The train was designed as a follow-up to the 4-car "Acatus II" series EN77. This time the new vehicle is a 3-car. In parallel, two versions 40WE = EN64 and 40WEa = EN99 were developed. The trains were produced for the following provinces: Podkarpackie (PolRegio), Świętokrzyskie (PolRegio), Małopolskie (PolRegio and KMŁ).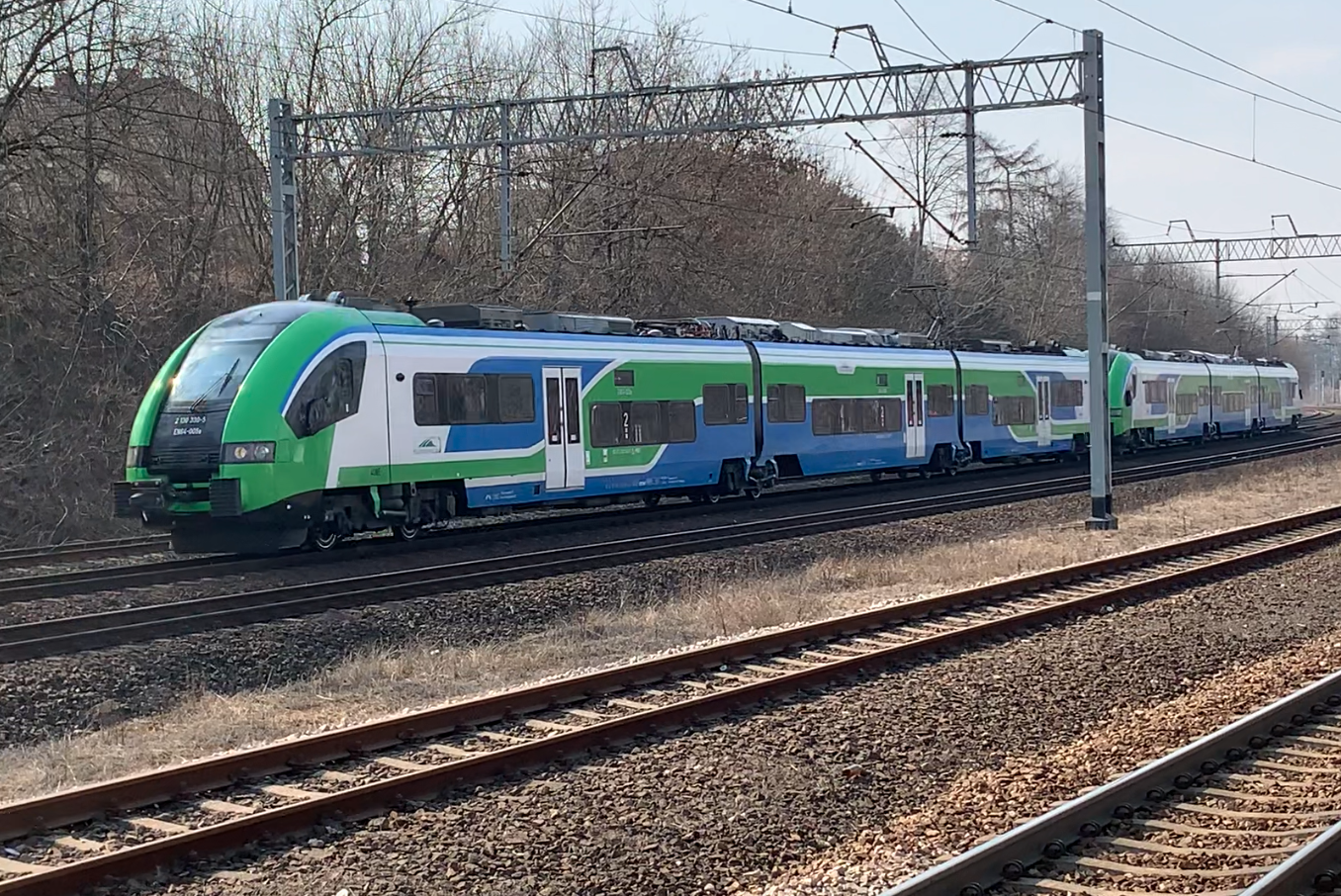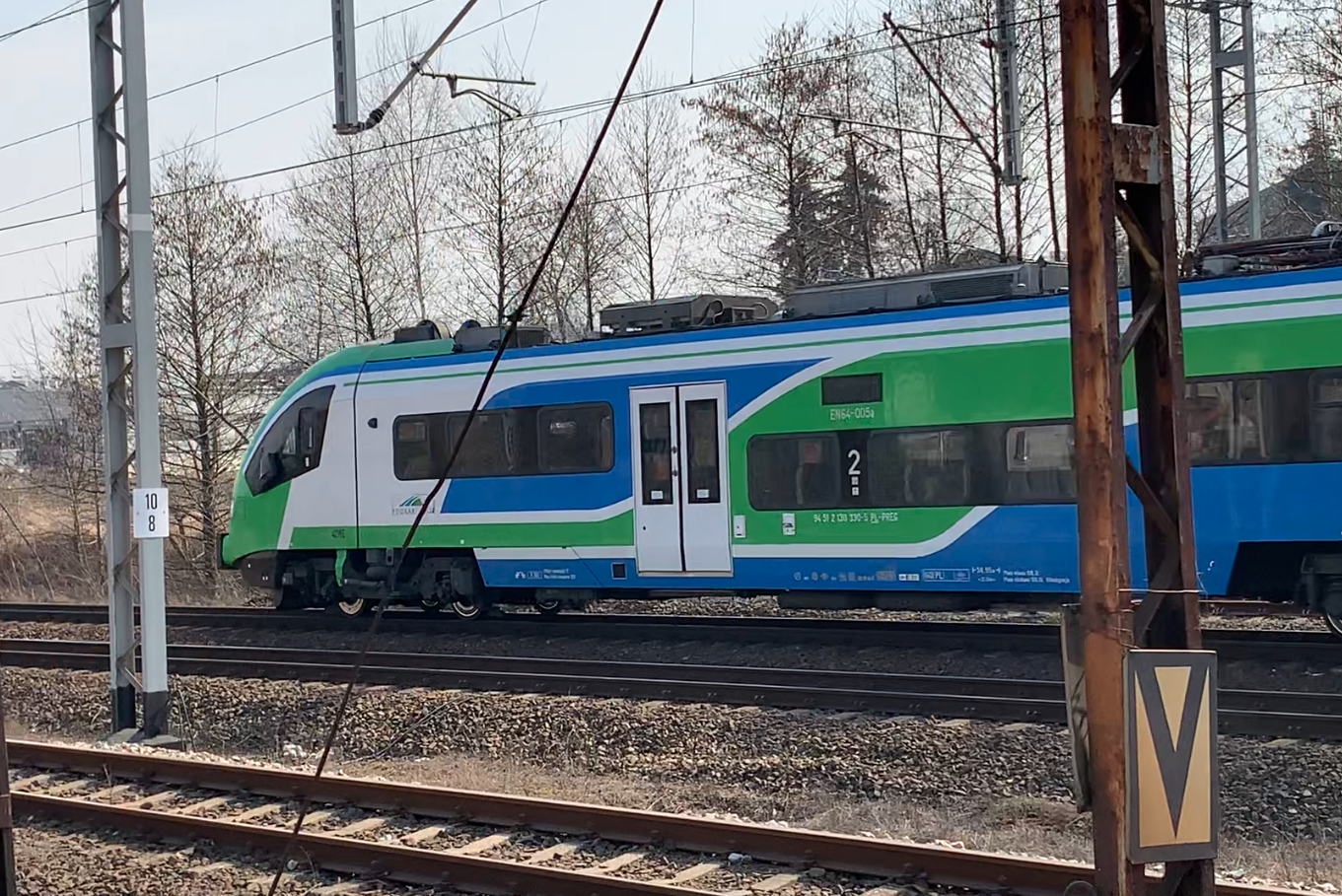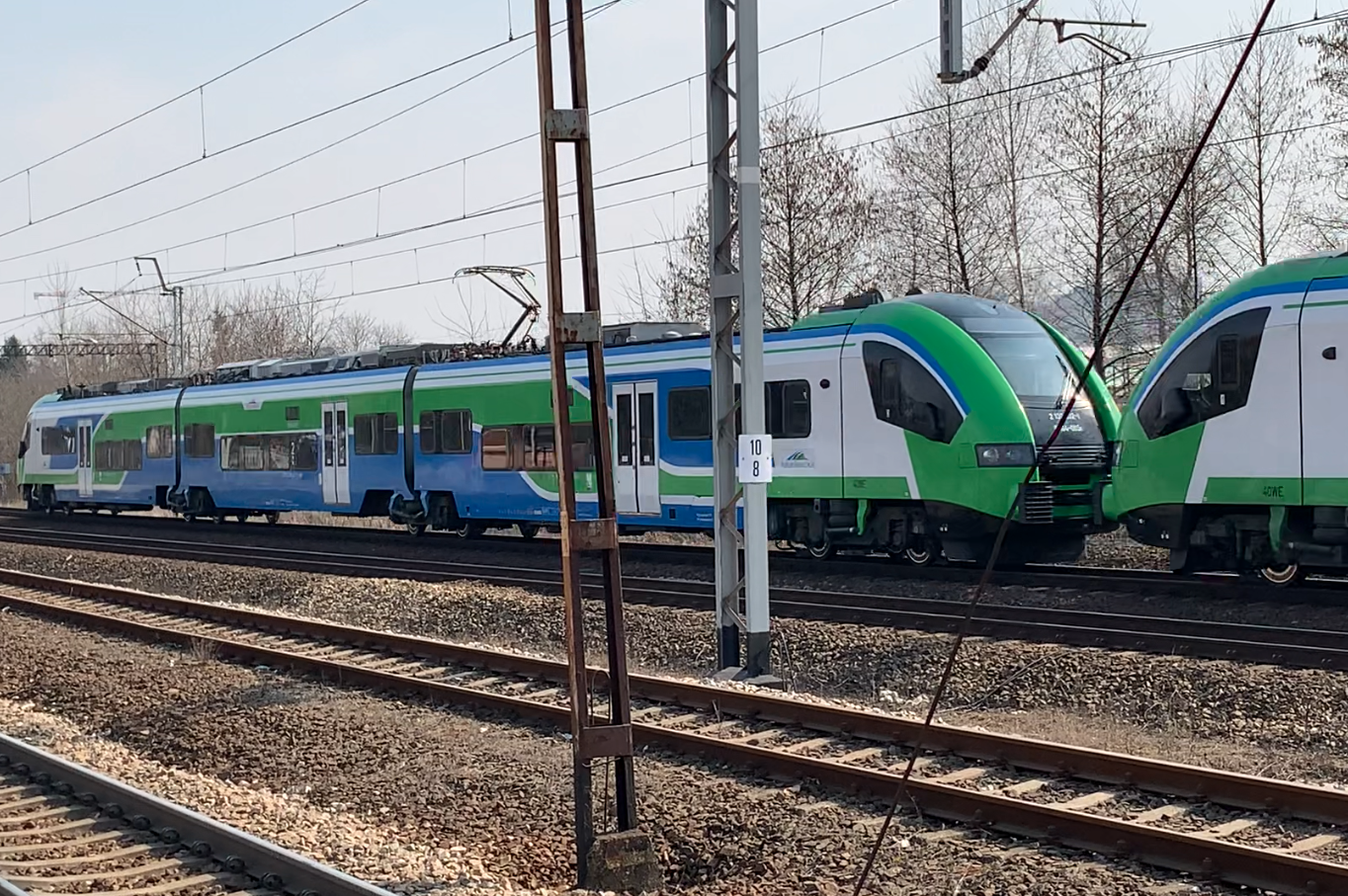 The construction of the wagons is steel, of the self-supporting type. Wagons may only be disconnected during repairs. The trains are designed to run multiple times. Connecting EMUs into sets is carried out by means of Scharfenberg couplers. In the train heads, absorbers were placed to absorb collision energy, with the so-called "anticlimbing" function. Each car has one pair of sliding doors, which are operated by an electric system. There is an additional retractable step under the door. The number of doors in the train is adapted to the average flow of passengers. These doors are also used by the train staff.
EMUs have the Bo'2'2'Bo' axle arrangement. End carriages are driving carriages. Each trolley has two asynchronous electric motors with a power of 360 kW each. The torque is transferred via two-stage gears and flexible couplings with wedge-type rubber elements. The drive trolleys are equipped with a system of sanders and an oil lubrication system for the edges.
The rolling bogies are of the Jacobs type used between the cars. The ends of the adjacent members are based on the carriage with the use of one pair of pneumatic springs, acting as the second stage of springing. All wheelsets have a rocker arm guide, and the first stage of suspension is provided by coil springs. The trains have a Knorr-Bremse braking system. Brake discs are mounted on all wheels in the form of friction rings. Each wheel has an individual, integrated brake caliper. The service brake of the vehicles is an electrodynamic brake, which has the ability to recuperate energy to the traction network, cooperating automatically with the electropneumatic brake.
The electrical system has been equipped with traction converters (inverters), which are mounted on the roof of the end sections. One inverter powers two motors of one drive trolley. The vehicles are equipped with inverters from the Spanish company Ingeteam.
Two trains of Koleje Województwa Podkarpackie are presented in the pictures: EN64-001 = 40WE-001 and EN64-005 = 40WE-005. Both trains were produced in 2014. The trains were painted in green, white and blue colors. The trains were directed to PolRegio to the Podkarpackie Plant in Rzeszów. Both trains have already passed the P4 level inspection at ZNTK Mińsk Mazowiecki: EN64-001 = 40WE-001 in December 2020, and EN64-005 = 40WE-005 in February 2021.
Written by Karol Placha Hetman