Mirosławiec 2013-03-15
Airport in Mirosławiec.
We finished the previous section about the airport in Mirosławiec on the history of the 70s of the 20th century. Now we continue.
New Su-22 M4K planes. 1982 year.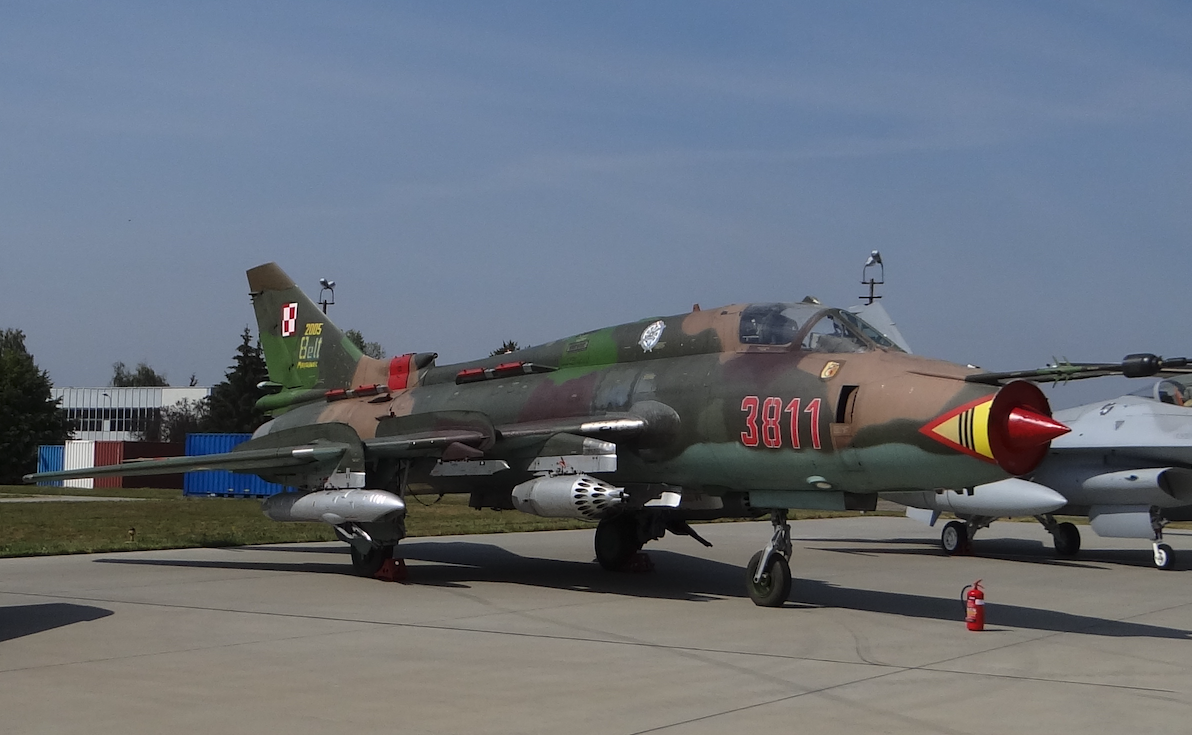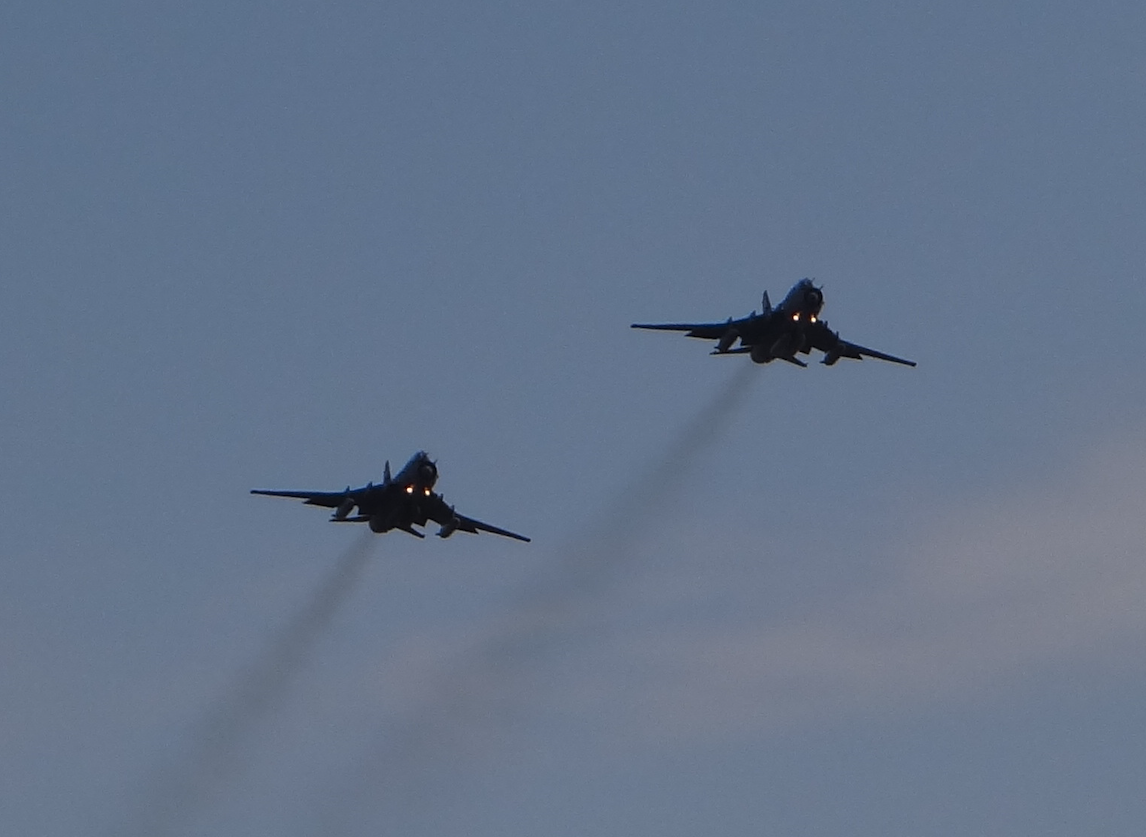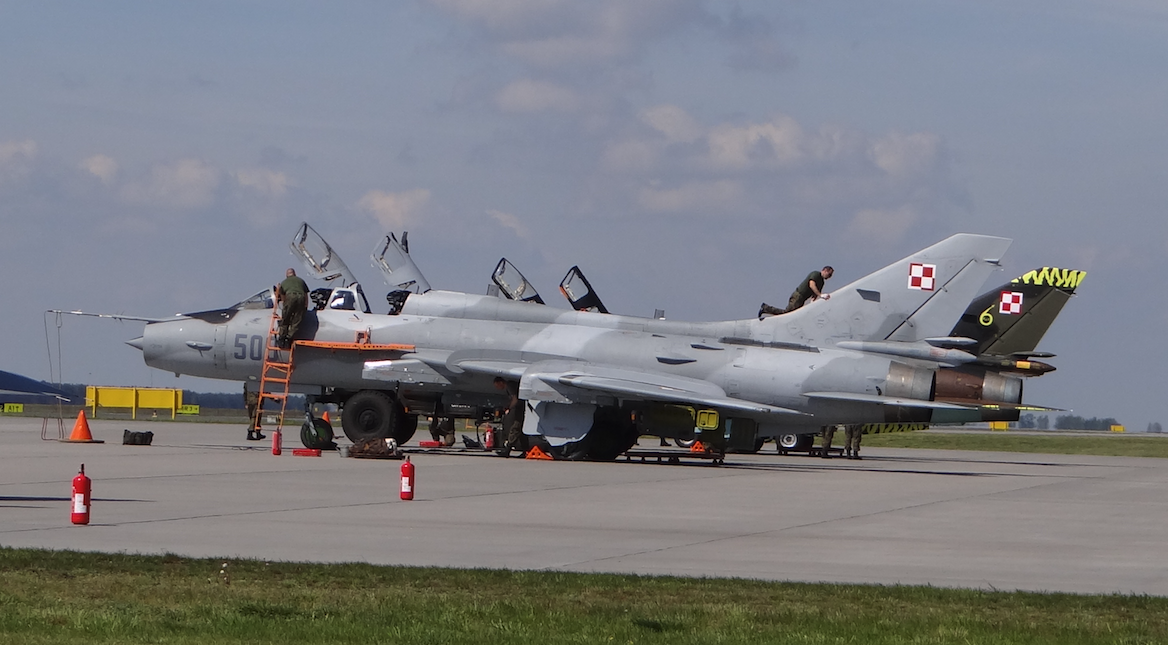 On the basis of DWL Order No. 06 of February 23, 1982, the 3rd Brandenburg Reconnaissance Aviation Division was renamed the 3rd Fighter-Bomber Aviation Division. At the same time, the Division took over the 3rd Regiment of Fighter-Bomber Aviation from Bydgoszcz, using Su-7 planes. For the 8th Regiment in Mirosławiec, it was a time of revolutionary changes. Since October 8, 1982, the 8th Fighter-Assault Aviation Regiment is called the 8th Fighter-Bomber Regiment.
At the end of the 1970s, the 8th Regiment was selected for retrofitting with modern Su-22 fighter-bombers. The preparatory process for the adoption of the new technique has begun at the airport in Mirosławiec. The runway was thoroughly renovated. A new central parking plane was built. 34 bunkers were built. The 8th Regiment began accepting Su-22 planes, at the same time systematically getting rid of Lim-6 bis / MR planes. The Su-22 planes were used in Mirosławiec in the period 1988-2010.
Initially, the 8 PLM-B pilots were trained on new planes in Powidz, and then also in Piła. Some of them were young pilots who recently left the walls of the School of Eaglets. Some of them were former pilots flying MiG-21 fighter planes, and thus coming from other units. And finally, Polish pilots from the 8th Regiment, who have successfully passed the verification for supersonic aircraft. During this period, the Mirosławiec Airport is subject to modifications in order to properly operate the Su-22 M 4 aircraft. The first machines of this type were transferred to Mirosławiec in November 1988, and it was the last airport in Poland to adopt these machines. The earlier ones were airports in: Powidz, Piła and Świdwin.
In 1991, 8 PLM-B were in stock; 26 Su-22 M4K, 5 Su-22 U3M. During its existence, the Regiment adopted at least 35 new Su-22 M4Ks and 6 PLM-B in Piła and at least 6 Su-22 U3M from the disbanded.
The unit specialized in securing and carrying out experimental flights, among others for the benefit of ITWL, testing new technical solutions for armaments and checking its control lots.
The 8th Regiment also traditionally secured most exercises of the Air Force and air defense forces (Polish and foreign) by dropping and firing air targets for surface-to-air missile sets and air-to-air missiles.
Written by Karol Placha Hetman