Katowice 2023-03-18
Kaniów Airport near Czechowice Dziedzice.
Geographic coordinates: 49.941N 19.021E. Elevation: 254.9 m / 836 ft.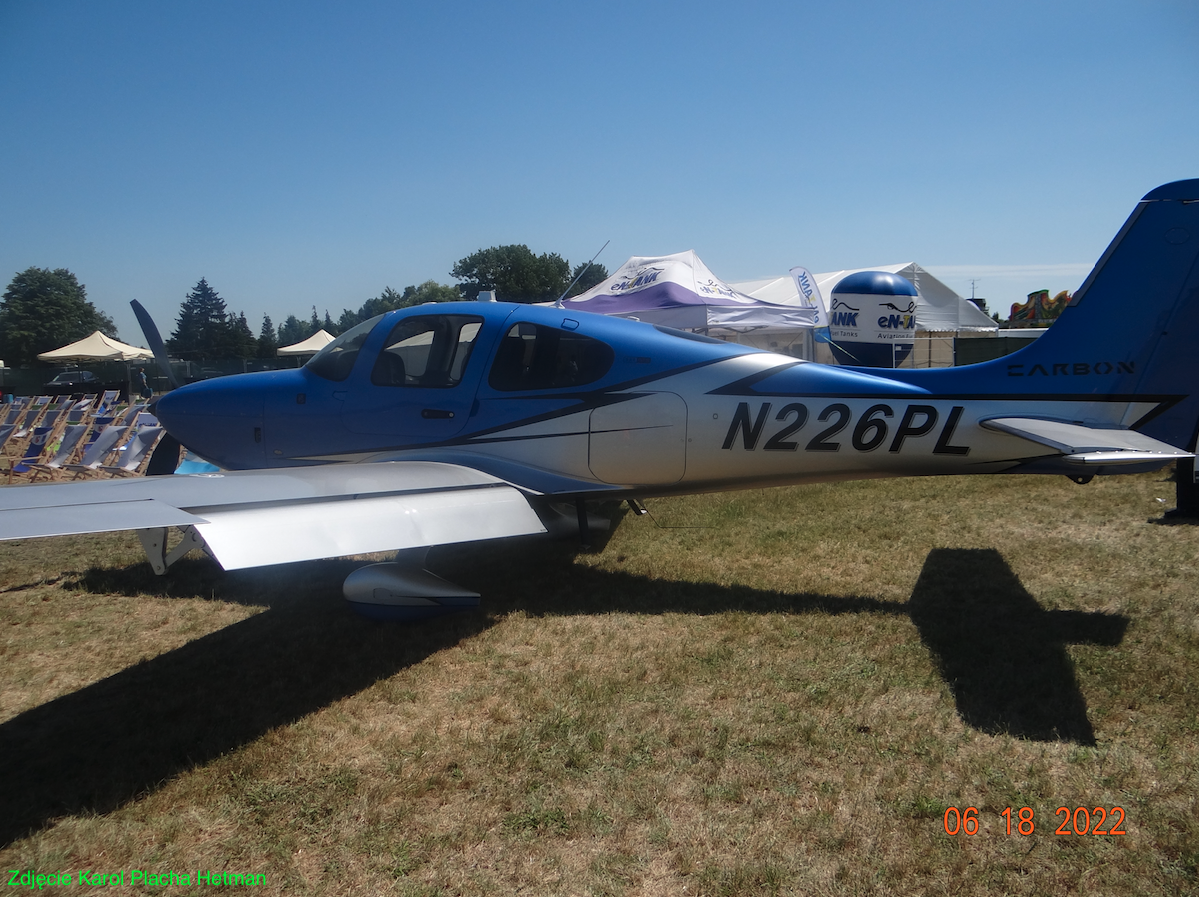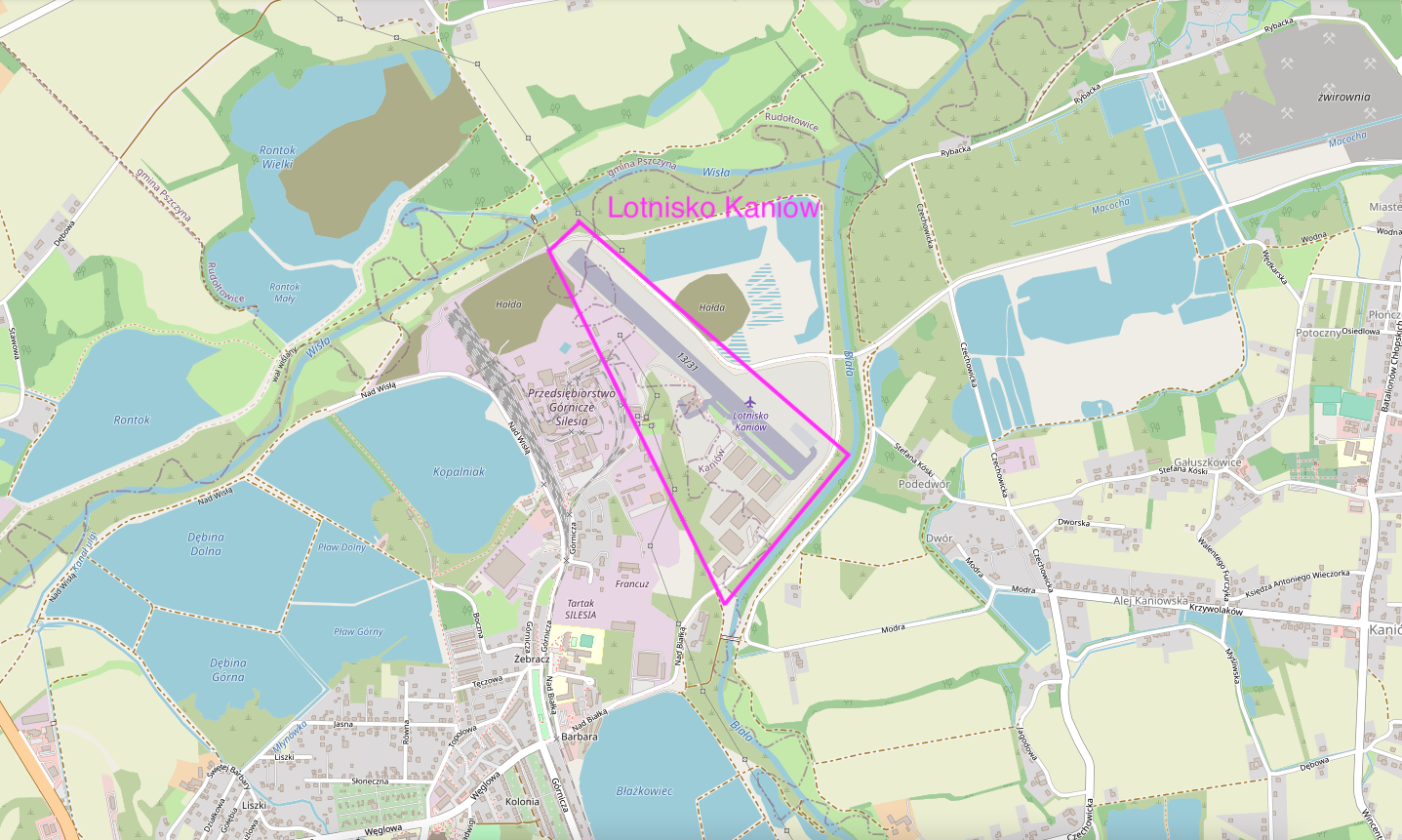 Kaniów Airport is located in Poland in the Silesian Voivodeship, near the town of Czechowice Dziedzice, in the Bestwinka commune, in the town of Kaniów. The distance from the Airport to PKP Czechowice Dziedzic is 4,500 m. The airport is owned by the company - Bielski Technology Park of Aviation, Entrepreneurship and Innovation. The airport is a public type with limited certification. The airport received the ICAO code - EPKW. The airport opened in 2008. In 2014, the airport was entered into the records of the Civil Aviation Authority. The area of the Technology Park is located in the excavations of the KWK "Silesia" coal mine.
The airport is equipped with a RWY with a hard surface - asphalt concrete, with dimensions of 947 m x 24 m, which is located in the direction of 132 degrees / 312 degrees. The load capacity of the RWY (MTOW) is 5,700 kg. The runway elevation is 253.8 m / 833 ft (a.s.l.). Taxiway with asphalt surface, 7.5 m wide. Only VFR flights, day and night. The airport is used for training, GA flights, recreational flights, rescue flights (sanitary and firefighting).
The airport is illuminated. The landing lights are activated by pressing the transmit button 7 times on the 136.425 MHz frequency in about 5 seconds. Landing lights can be activated from the air 3 to 5 minutes before reaching the landing site. The candle lights stay on for 15 minutes and then go out on their own.
Normally the airport is open from 08:00 - 16:00. FIS Flight Information Service: FIS Kraków. Fuel is available for Kaniów airport: aviation gasoline Avgas 100LL, JET A1. Hangaring is possible.
Plans to build the airport were made in 2006, in agreement with KWK "Silesia". In August 2007, the leveling of the future field of ascents began. In September 2007, the construction of the facilities of the Technology Park began. In November 2007, the construction of RWY was completed, including painting and lighting. In March 2008, work on the hangars and air traffic control tower was completed. On September 11, 2008, the airport was officially opened. In 2018, RWY was extended to 947 m.
Radio: "Kaniów Radio" 127.730 MHz. Call sign: KANIÓW RADIO (P1). Runway: 132/312, 947 x 24 m. MTOW/runway capacity: 5,700 kg. Allowed air traffic: VFR day/night.
On December 16, 2019, the base of the Polish Air Rescue Service from Gliwice was moved to Kaniów Airport, where the base operated in the period 2007 - 2019. On October 22, 2020, the base of the Polish Medical Air Rescue was moved to a permanent new base at the Michowice - Katowice Airport.
Written by Karol Placha Hetman