Bydgoszcz 2022-08-09
Pesa Link Diesel Multiple Unit, type SA139.
Pesa Link is a family of standard-gauge SZT, which was developed at the Pesa Bydgoszcz plant. The vehicles are offered in 1-wagon, 2-wagon and 3-wagon versions. The Pesa plant plans to develop a 4-car version. Pesa Links vehicles are operated in the Czech Republic (České dráhy), Germany (Niederbarnimer Eisenbahn and Deutsche Bahn) and Poland (Koleje Dolnośląskie, Koleje Wielkopolskie, Zachodnio-Pomorskie, Lubuskie and Polregio).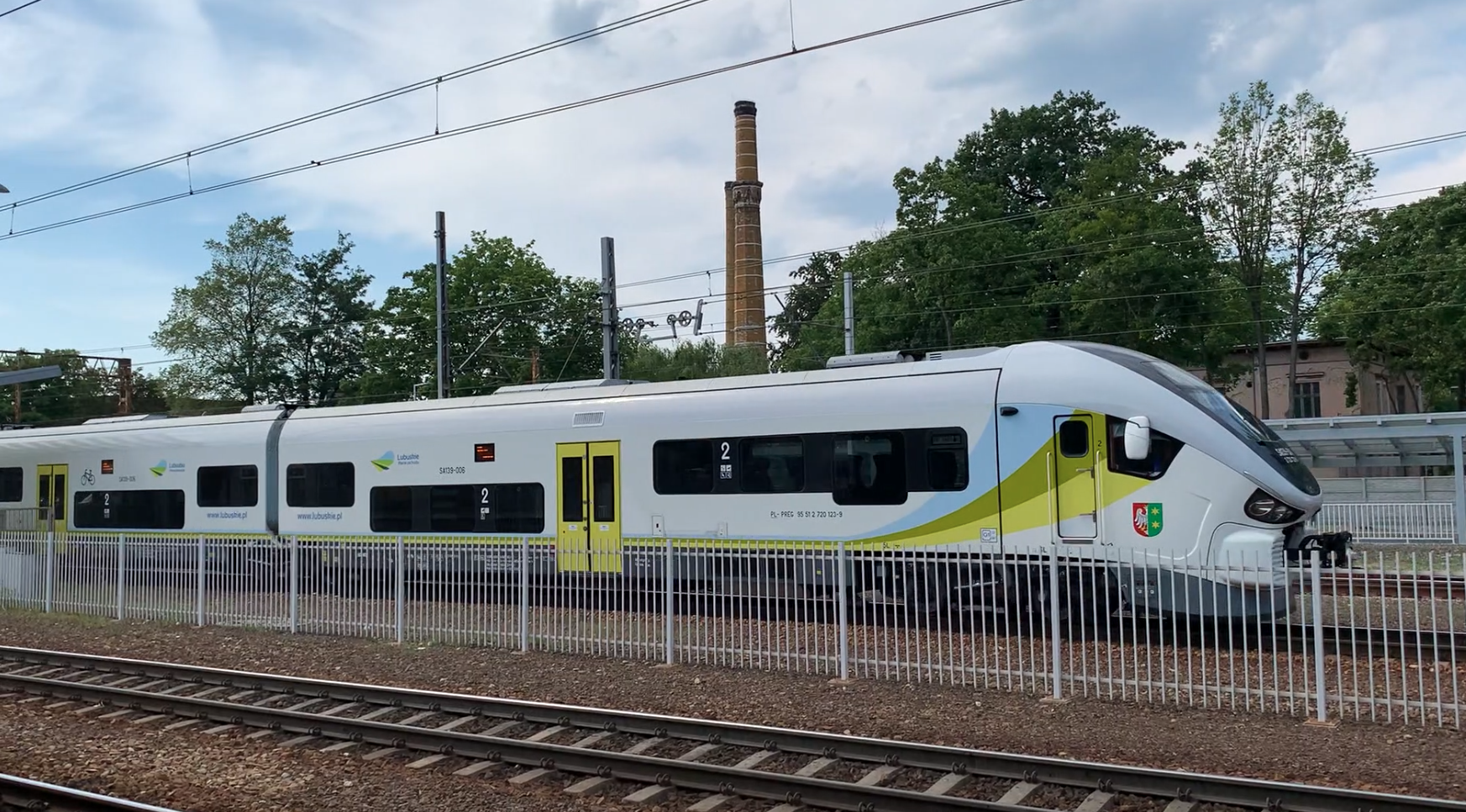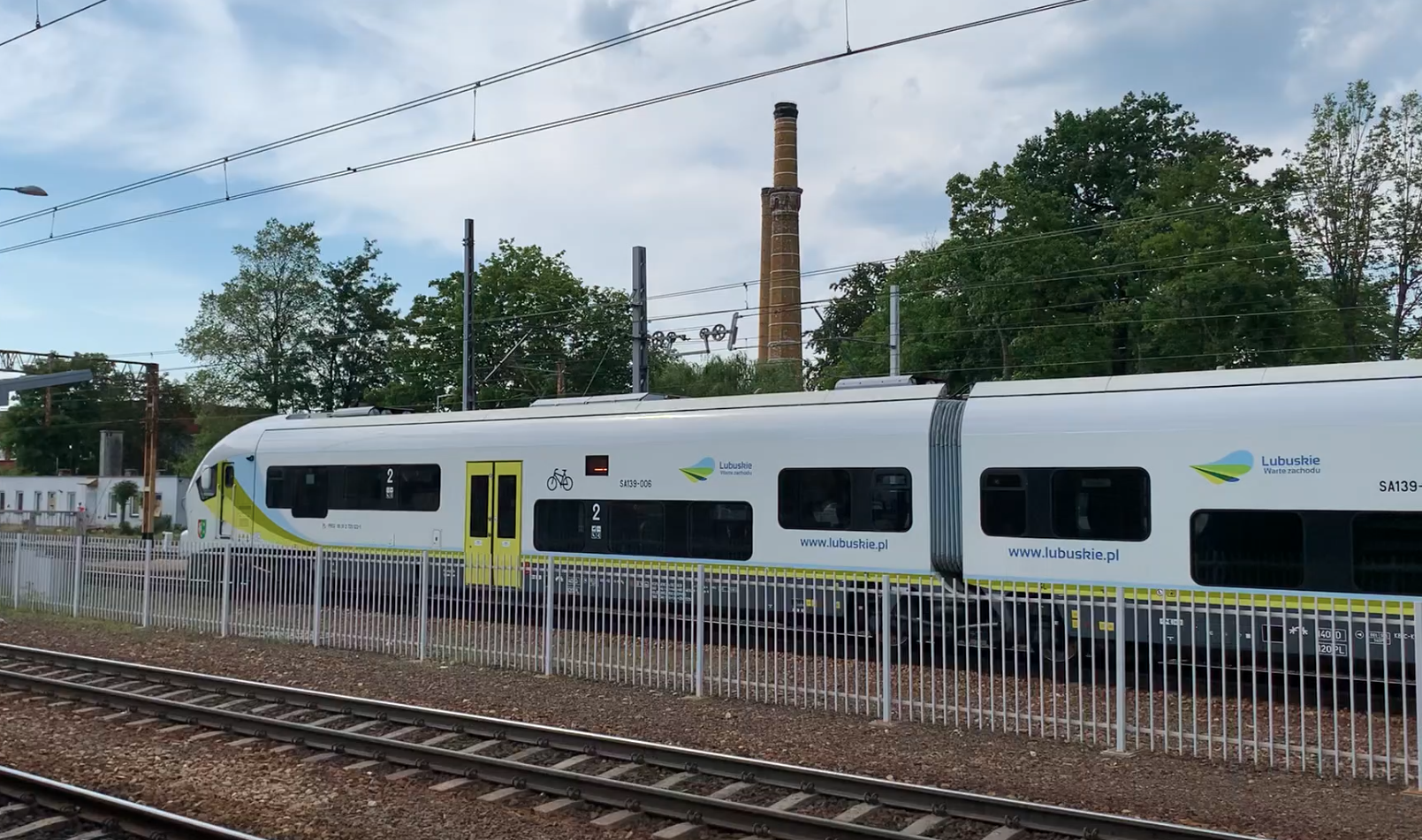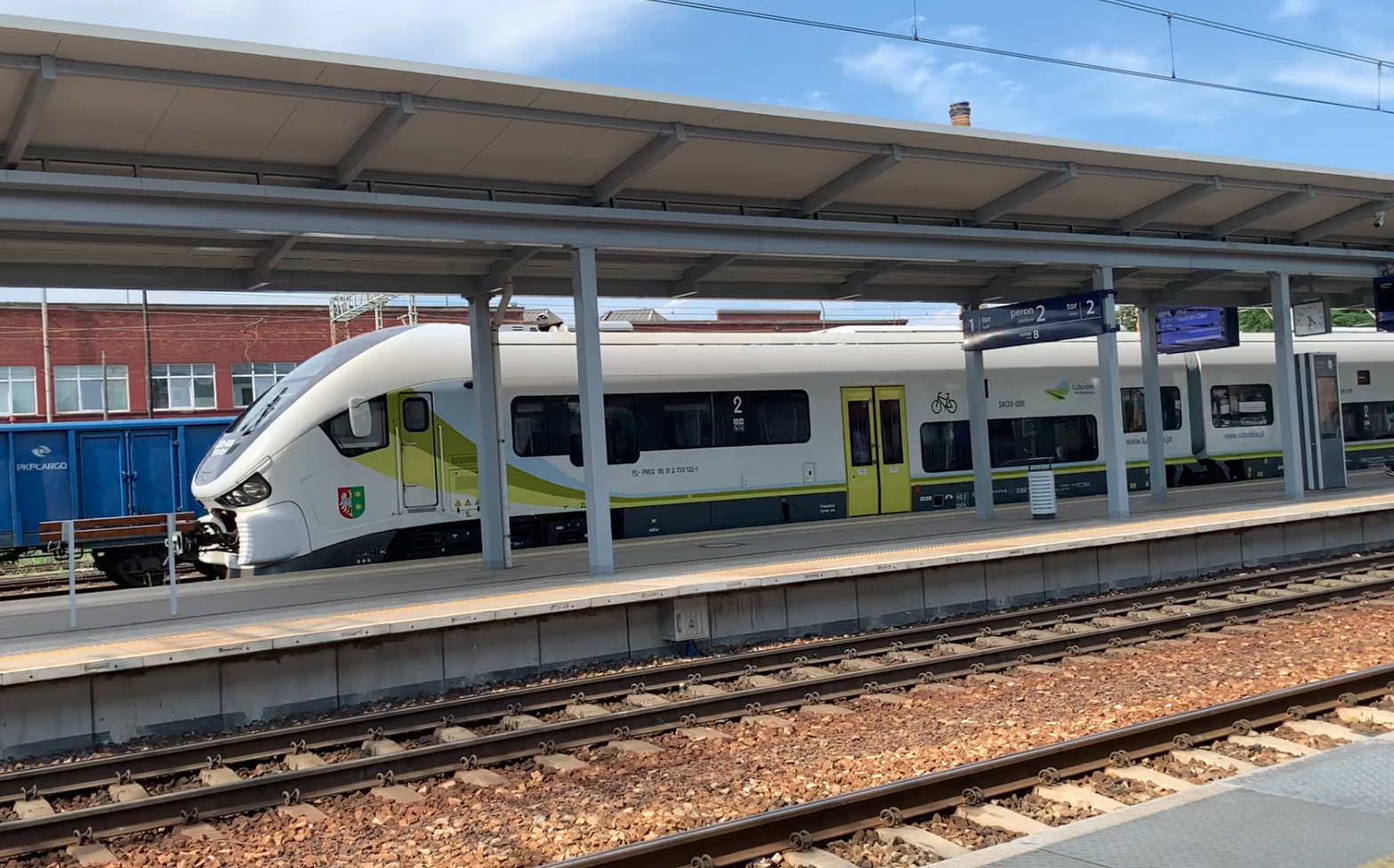 History Pesa Link.
In the period 2001 - 2008, Pesa plants developed several diesel passenger railcars as well as 2-car and 3-car versions. The Link family of vehicles is the third generation of combustion passenger vehicles in the Pesa Bydgoszcz offer. The first 2-wagon vehicle was given the factory designation 223M Link. In March 2011, České dráhy ordered 31 Link vehicles and it was the first order.
The approval of Pesa Link trains in Germany aroused a lot of emotions. In November 2012, test drives began to obtain German approval. Three 2-unit vehicles were tested throughout the year. The vehicles were even combined into triple traction. Tests were also conducted in Poland. The Germans periodically allowed Link vehicles to be tested on German tracks. Until 2014, it was not possible to obtain full approval for operation. The problem was with the Germans, who changed the regulations on trolleys during the tests. There was no end to the discussions. It was not until 30 May 2018 that the German railway office issued a traffic approval for the two-section Link vehicles to DB.
Pesa Link vehicles are single-space inside. The floor in the area of ​​the entrance door is 0.60 m from the rail head. The width of the entrance is 1.30 m. An additional step is installed under the door, which allows access from a low platform with a height of 0.25 m above the rail head. The low-floor section has space for wheelchairs, prams and bicycles. The toilets are adapted to the needs of the disabled. The vehicles are equipped with air conditioning, closed system toilets, surveillance cameras, and a passenger information system. Additional equipment includes, among others, a wi-fi internet access point, 230 V electrical sockets, and an additional toilet. The driver's cab is ergonomic and placed in a safety cage with a collision absorber.
In 2-, 3-, 4-carriages, the front and last bogies are powered. The drive is a Power Pack unit manufactured by MTU. For 1-wagon and 3-wagon units, engines 12V 1600 R70 with a power of 565 kW are intended, and for 2-wagon vehicles, engines of the 6H 1800 R85L version with 390 kW. Each Power Pack has its own fuel tank. In the 2-wagon version, each tank has a capacity of 780 liters of diesel fuel. Weighing trolleys are Jakobsa type 42ANb system. Knorr-Bremse brake systems were used.
Data T-T SA139:
Width 2.88 m. Height 4.28 m. Design speed up to 160 km / h. Train running speed 120 - 140 km / h. The floor height in the area of the entrance door is 0.60 m from the rail head.
Pesa Link 1-car; B'2 'axle system, one engine 565 kW, total length 28.65 m, number of seats 70 - 80, total number of passengers 150.
Pesa Link 2-car (type 223M); B'2'B 'axle system, two 2 x 390 kW engines, total length 43.73 m, number of seats 100 - 150, total number of passengers 250.
Pesa Link 3-car; axle system B'2'2'B ', two engines 2 x 565 kW, total length 57.13 m, number of seats 150 - 190, total number of passengers 350.
Pesa Link 4-car; axle system B'2'2'2'B ', two engine 2 x 565 kW, total length 70.53 m, number of seats 300, total number of passengers 450.
Written by Karol Placha Hetman