Kraków 2020-09-18
Museum in Warsaw. Radars.
The Museum of Polish Military Technology in Fort IX Czerniaków.
Ford Czerniakowski in Warsaw is the largest open-air exhibition of heavy military equipment used in the Polish Army. Among this equipment, the largest collection of radars is collected. The second collection of this type is located in Jelenia Góra.
P-40 Agata.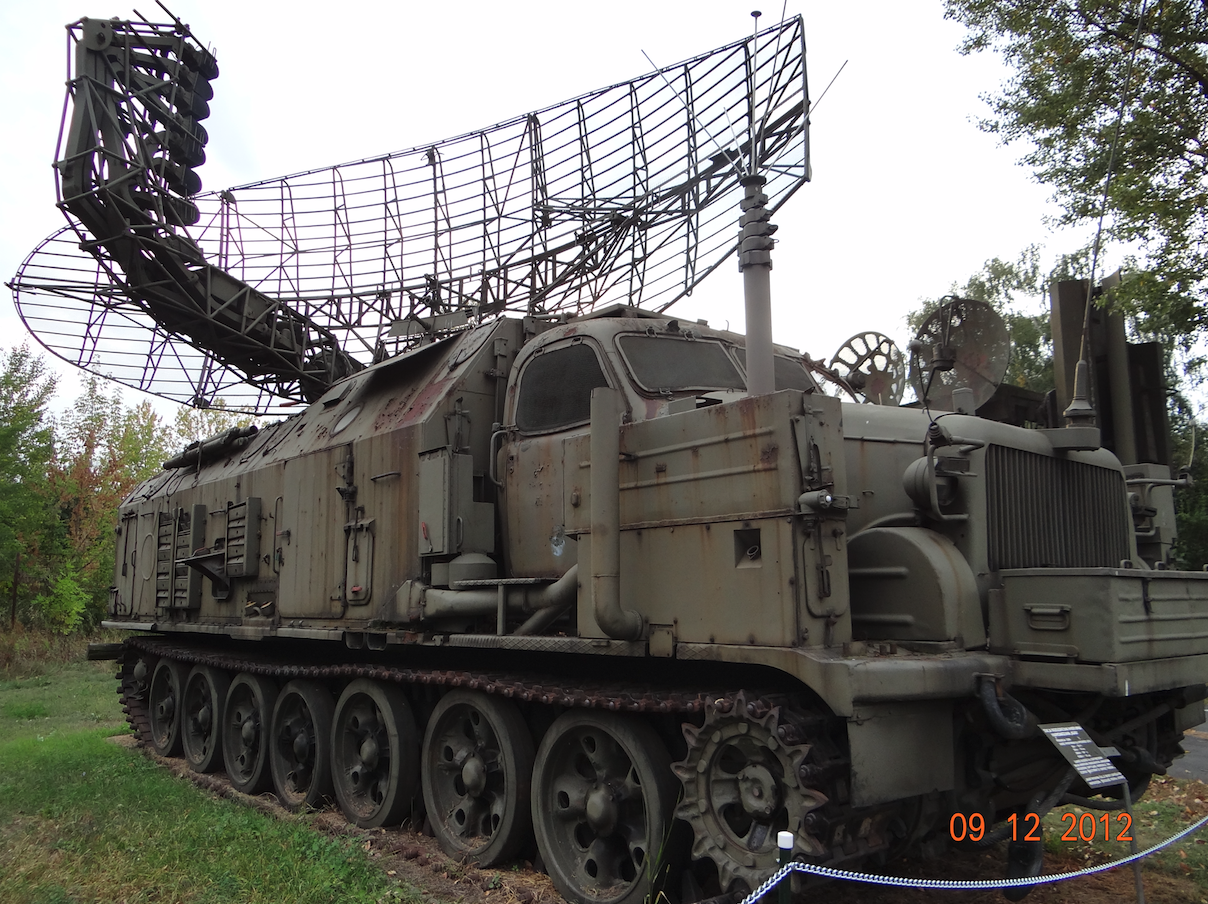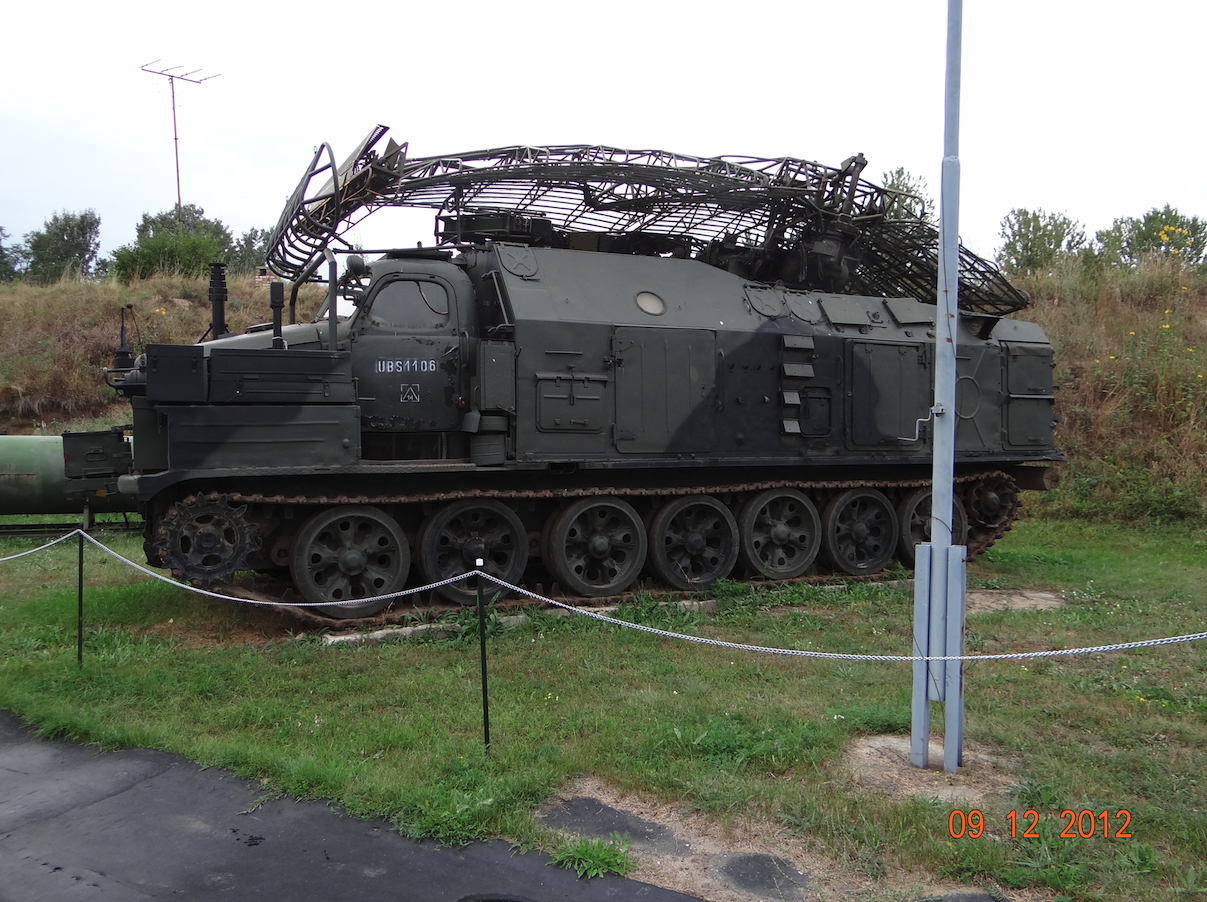 The P-40 Agata is a Soviet mobile radar in a rare configuration. The radar was developed under the code name 1S12 in 1960. NATO used the designation "Long Track". The radar entered service in the CCCP in 1963, and then in other Warsaw Pact countries, including Poland. In 1965, the P-40 radar was designated GRAU 1S12 as it was adopted as a target acquisition radar in the Krug 2K11 mobile air defense system. The radar was placed on the AT-T tracked artillery tractor chassis. The drive is provided by a 12-cylinder diesel engine with a power of 465 HP (342 kW), which allows to reach a maximum speed of 55 km / h on a beaten road. The antenna is folded up while driving. The vehicle weighs 35,000 kg. The crew consisted of 6 soldiers. The radar could be used in hard-to-reach terrain. In addition, the radar was to be used in the field where chemical or nuclear weapons were used. In these tasks, the radar did not really work. The interior of the vehicle is cramped and very hot in it. The ventilation was inefficient. The radar of the 1S12 / P-40 Agata complex determined the azimuth, distance and ceiling of the target, although the accuracy of the measurement was not high, because there was a problem with proper antenna alignment. The radar worked on a centimeter wave, producing up to 800 pulses per second. Maximum power 2 MW. Average power 200-300 kW. The radar detected a bomber-sized target (Tu-16) flying at an altitude of 10,000 m at a distance of 175 km. Maximum range 370 km (230 miles). Detection ranges: 50 m - 26 km, 500 m - 65 km, 3,000 m - 140 km, 10,000 m - 175 km. The ceiling is measured in steps from an elevation of 2 degrees to an angle of 14 degrees. The antenna has 4 or 5 turns per second. In 1970, the radar was tested by the US military at the Nellis AFB base. There are two such radars in the museum in Warsaw.
Written by Karol Placha Hetman