Kraków 2018-04-11
History
245a Section 20.09.1978 year. Michaił Leontjewicz Mil  Mi-24.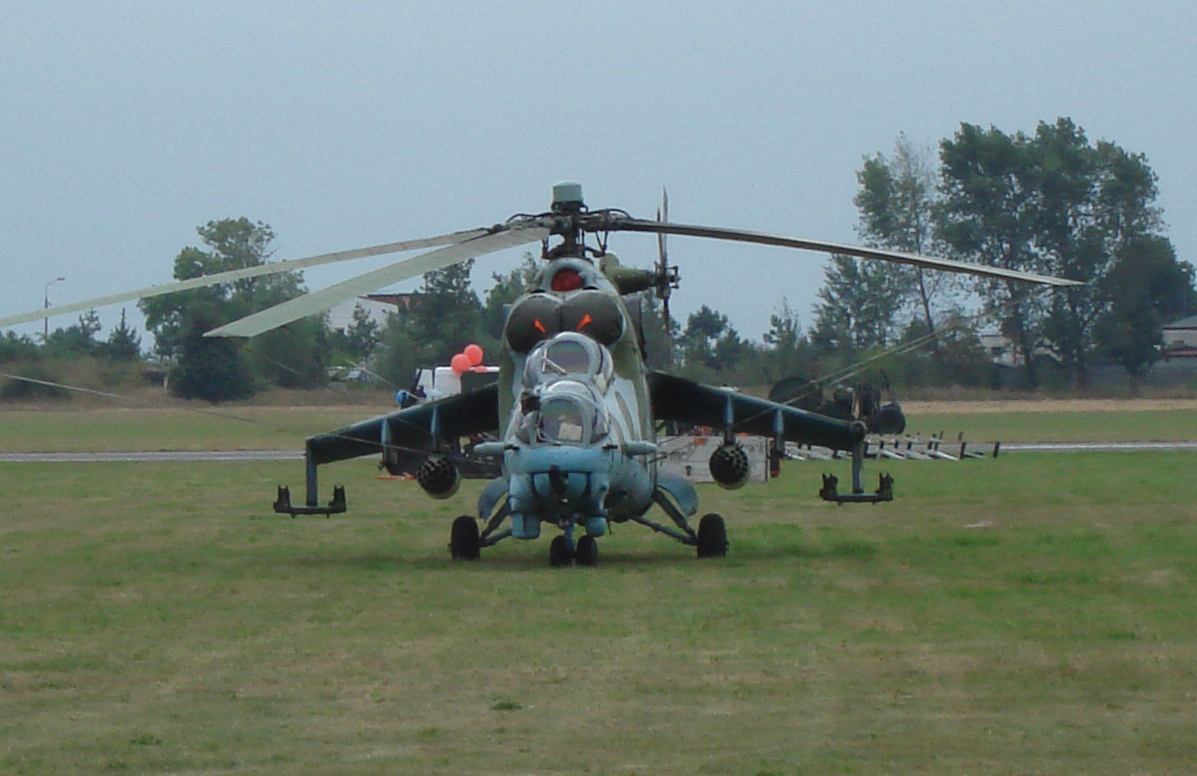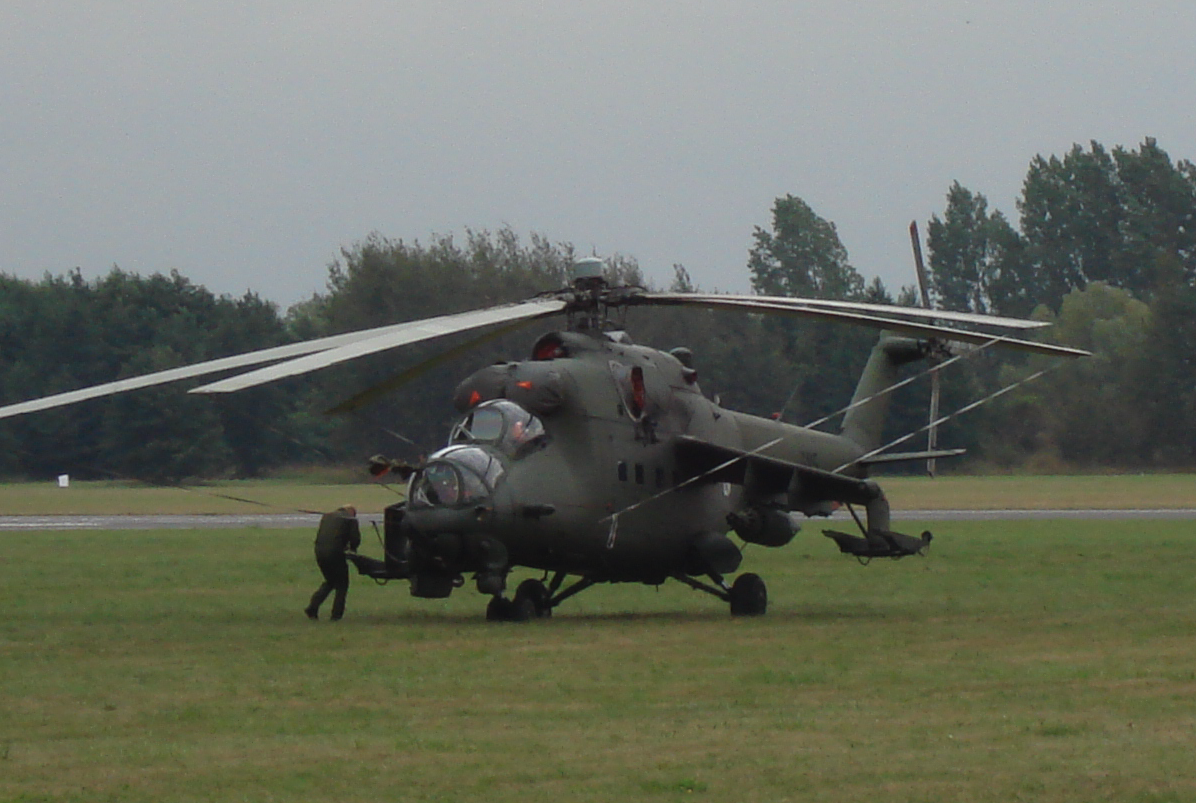 The first four Mi-24 D helicopters were delivered to Poland on September 20, 1978. The helicopters had the numbers: A1013, A1014, A1015, A1016. The helicopters have been assigned nb 13, 14, 15, 16.
The next four Mi-24 D helicopters (No. 103174, 103175, 103176, 103177) flew to Poland on October 20, 1981, landing at the Pruszcz Gdański Airport. In October 1984, six helicopters (No. 410456, 410457, 410458, 410459, 410460, 410461) were delivered to the 49th Combat Helicopter Regiment (Pruszcz Gdański). On July 1, 1985, the last two Mi-24 D machines were delivered; No. 410584 and 410585.
The next helicopters belonged to the Mi-24 W version. The first four machines arrived in Poland on April 24, 1986. A total of 16 Mi-24 W machines were purchased, which went to the 56th Combat Helicopter Regiment (Inowrocław Airport).
The last copies were obtained after 1989 after the socio-economic changes. In the mid-90s, the German soldiers gave us 18 Mi-24 D machines, previously used in the GDR, for free. As they were in poor condition, inspections and repairs were carried out at WZL-1. 16 machines were repaired. Two were used as a source of spare parts. They entered the status of the 49th PŚB ​​Pruszcz Gdański. The first ex Germanic Mi-24 D entered service on October 23, 1996.
Written by Karol Placha Hetman