316 Section 2009-03-24
Lockheed Martin C-130 E Hercules
Poland
History
History until delivery of the first copy of the Lockheed C-130 E Hercules nb 1501 on 2009-03-24.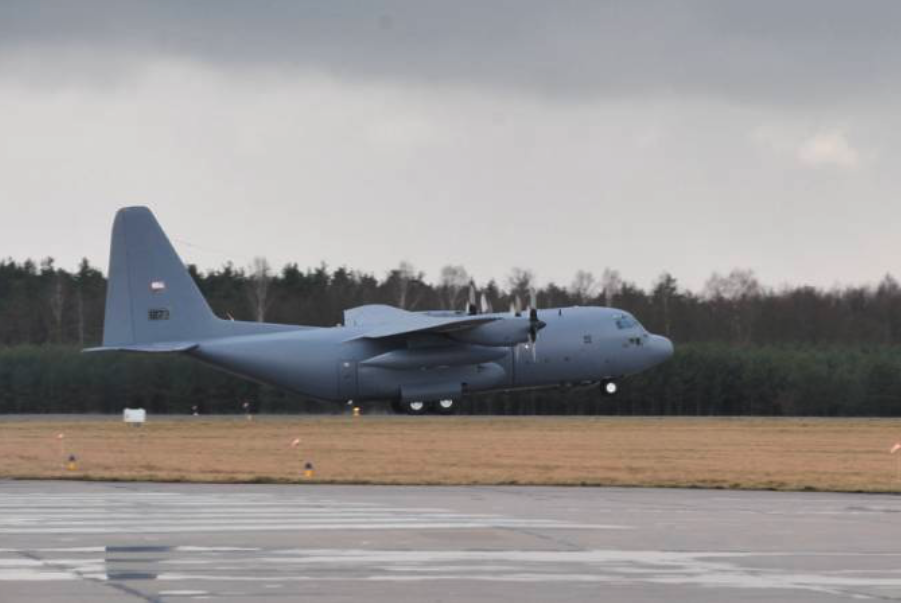 Construction history
Since the end of World War II, about 400 aircraft have been developed for air forces, but only a few of these constructions have become legendary and are still in operation and production. The legendary aircraft include the Lockheed C-130 Hercules transporter. We remember, in the 80's looking for a successor to the C-130, it was found that this machine can only replace - C-130.
On 1951-02-02, USAF announced the demand for a new medium transport aircraft, the successor of the Fairchild C-119 Flaing Baxcar. It should be written that the new aircraft also replaced; C-97 Stratofreighter, C-118, C-121. The requirements are written; transport of 92 soldiers or 64 skydivers over a distance of 3,220 km, the ability to transport cargo weighing 13,608 kg, over a distance of 950 miles without refueling in the air, able to operate from unpaved airports, equipped with rear loading doors. An interesting requirement was not to interrupt the task due to the failure of one of the engines, which indicated a four-engine system.
Companies have entered the competition; Fairschild, Boeing, Douglas, Lockheed, which together presented 9 projects. At Lockheed Aircraft Corporation, the designer team was led by Lockheed's chief designer Willis Hawkins. The designation received the designation L-206. Allison T-56 turboprop engines were chosen as the propulsion. Turbo-jet engines were rejected due to excessive fuel consumption and therefore insufficient range. Pilot cabin and hermetic hold were designed. The hold was of considerable size; length 12.62 m, width 3.14 m, height 2.74 m, and the total volume is 127.4 cubic meters.
The winner of the competition was L-206 / Model 82, which received the designation C-130 and a little later the name Hercules. The result was announced on 1951-07-02. The company received a contract to build two prototypes that were to undergo trials at the Edwards Base. The contract for serial machines was signed on 1952-09-19, and Lockheed bought the Marietta plant in Georgia for the production of this model. Two prototypes were designated YC-130, and the first of them made the first flight on 1954-08-23, in Burbank, California. During the tests it turned out that the machine's performance is about 30% better than declared. The silent plane immediately became a new direction in the transport aircraft department.
Series production of aircraft began in 1954 and included five basic transport versions and about 70 special-purpose vehicles. In 1977, 1,500 copies were put into operation. In total, over 2,200 machines were built by 2000 and nearly 2,400 by 2010.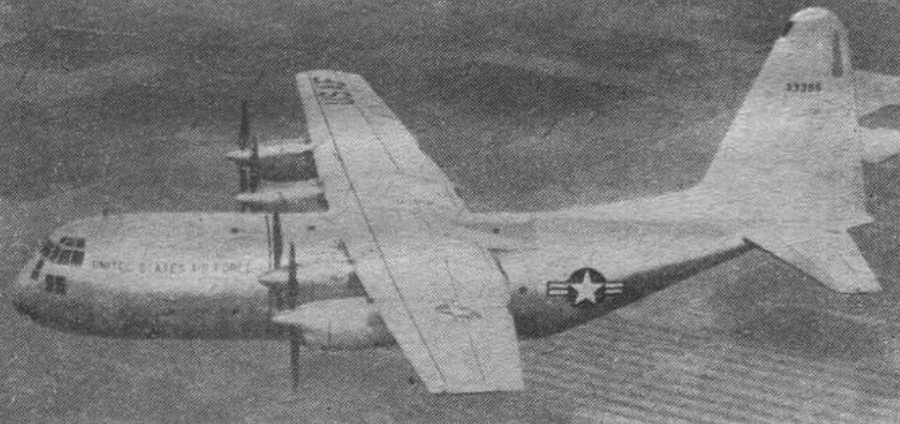 Lockheed C-130 Hercules for Poland.
The first offer to transfer Hercules for Poland appeared in the first half of the 1990s, when the Air and Air Defense Forces presented a proposal to transfer four C-130 B previously used by the US Air Force. This proposal was not used.
Attempts to acquire C-130 aircraft began in the years 2002–2003. Talks aimed at acquiring six C-130 K Hercules aircraft withdrawn from British service at the Royal Air Force were then initiated. At the same time, taking into account budget constraints, actions were taken to obtain a non-repayable loan from the US government FMF (Foreign Military Financing). Among these six machines were; 4 basic C-130 K and 2 C-130 K-30 with extended fuselage.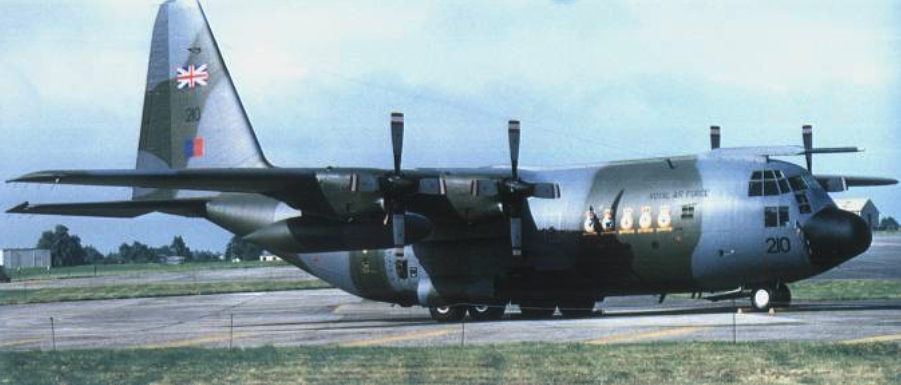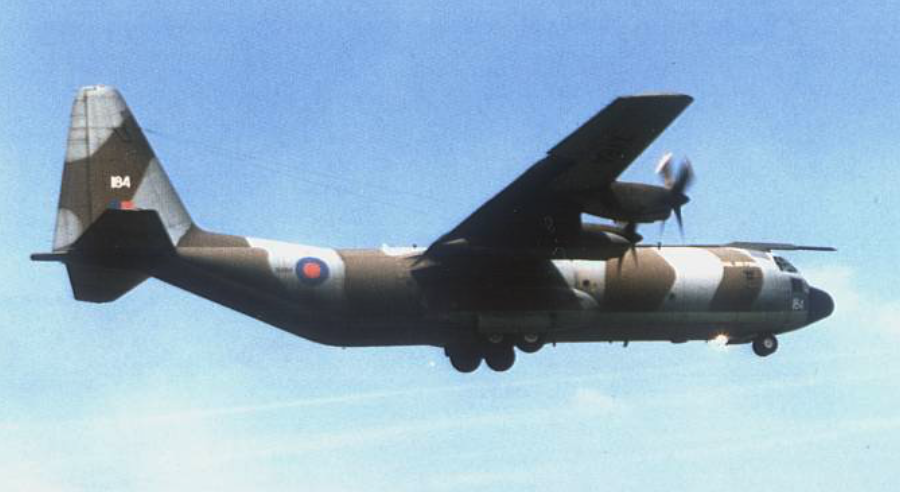 Due to the high consumption of C-130 K aircraft, the program was canceled.
New offer to acquire C-130 aircraft. 2005.
The US side was as strong as Poland's interest in acquiring C-130 medium transport aircraft. Therefore, at the end of 2005, a new proposal appeared. Five C-130 E machines from USAF were offered to Poland. Negotiations began again.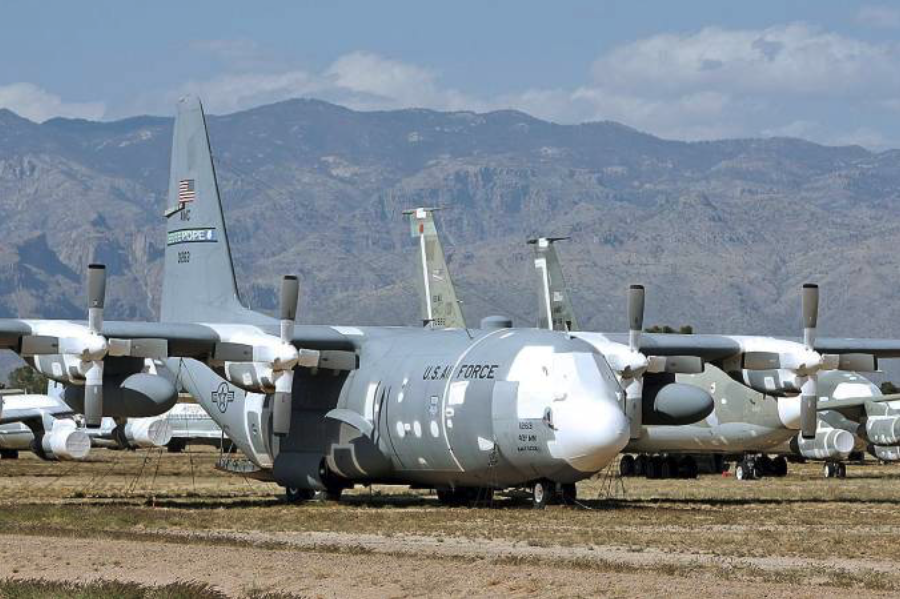 Training of personnel flying C-130 E Hercules aircraft.
Staff training began in Poland from improving English to ECL 80-85 for pilots and ECL 70-75 for ground personnel. Technical language training was conducted in the USA. Technical training in the USA and Poland. This training was already started in 2005.
In 2008, the first flying personnel were sent to the US. Recruitment was carried out among pilots of the An-26, C-295 M and M-28 aircraft. The training was conducted at the 118th National Aviation Transport Wing of Nashville.
On November 11, 2008, after 11 weeks of intensive flight training in Nashville, USA, the first two crews of Polish C-130 E Hercules passed appropriate exams and became able to pilot these machines. Polish pilots, under the watchful eye of instructors from the 118th Wing of the National Guard Transport Aviation, gained theoretical knowledge during this time, they trained on flight simulators and aircraft.

By February 2009, two complete crews had been trained in the US; 4 pilots, 2 navigators, 2 deck technicians, 2 loading technicians and 25 ground personnel. Another three trained crews returned to the country in March 2009. This way the training package was closed. Poland has conducted further talks, as a result of which 5 crews are to be trained. It will then be optimum, i.e. two crews per aircraft. To fully utilize the capabilities of the aircraft, there is a need to train 3 crews per aircraft and to direct flying personnel twice a year for training on simulators in the USA for a period of 3-5 days (no such simulator in Europe).
Delivery of C-130 E to Poland. 2009.
On 2009-03-24, the C-130 E launched from the USAF base airport in Germany, which appeared over the airport in Powidz in the company of two F-16 Jastrząb. He made a circle over the airport and at 12; 25 he was down. In this way, the PSP began operating the C-130 Hercules.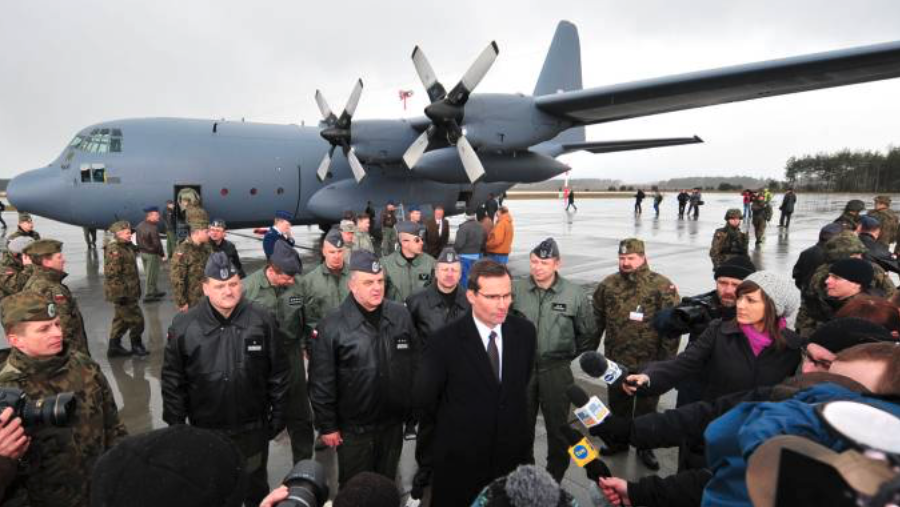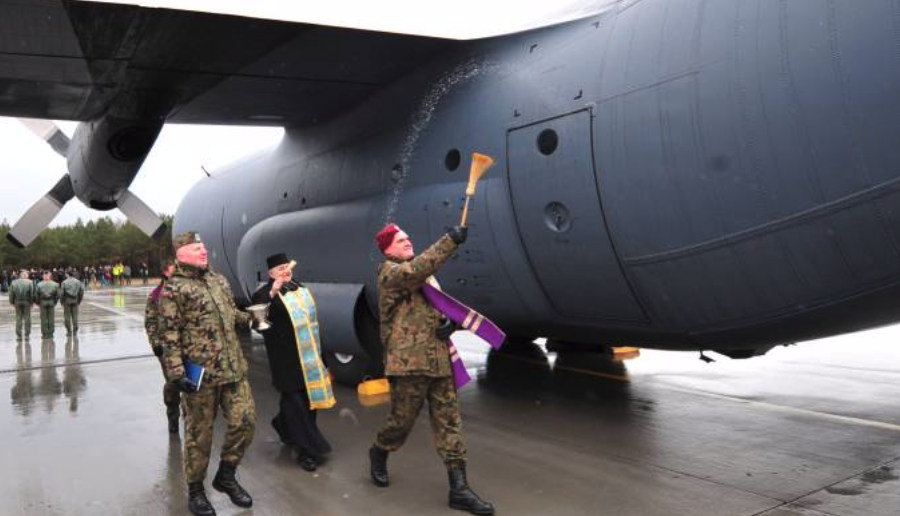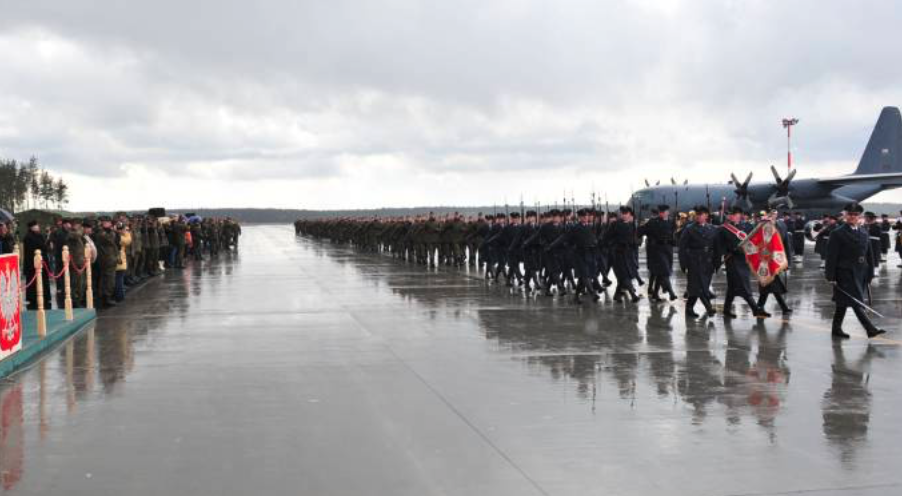 Written by Karol Placha Hetman
---
316 Section 2009-03-24
Lockheed Martin C-130 E Hercules

Poland
Construction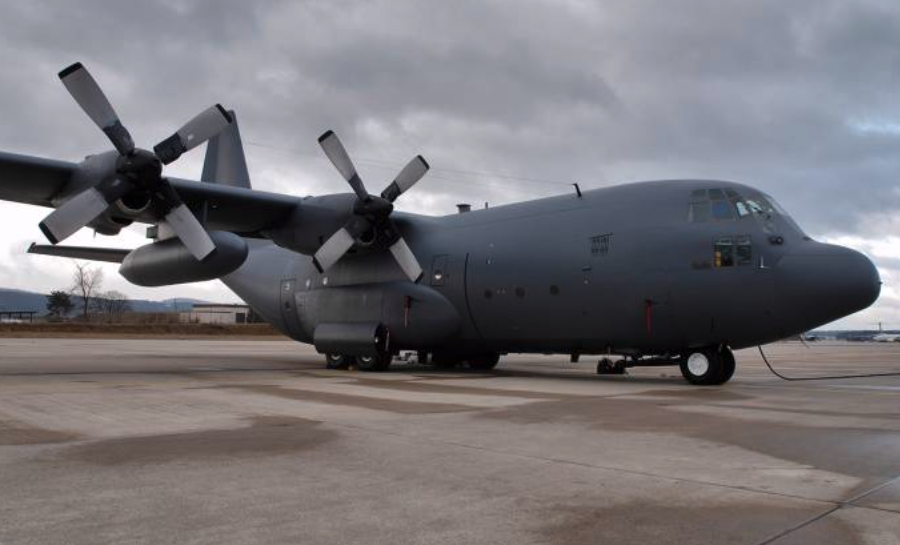 Lockheed C-130 Hercules aircraft construction
Lockheed C-130 Hercules is a medium four-engine high-wing aircraft designed for transporting military equipment and landing troops. Metal airframe, mainly aluminum and steel alloys. Classic design with rear loading ramp.
The wing is technologically divided into three parts. The middle one is a center wing with a rectangular contour. Trapezoidal external parts have a 3-degree rise. Double-girder sash construction with working milled cover. The wings are equipped with flaps and ailerons. They are hydraulically operated by two independent installations with double hydraulic amplifiers. Fowler type flaps. Engine gondolas are attached to the wings, internal engines to the center wing, external to the outer wings.
Half-shell structure. It starts with a radar cover. The hermetic crew cabin with numerous windows ensures excellent visibility. A crew of five. The hermetic and air-conditioned hold ensures traveling without oxygen masks. The hold holds 92 soldiers or 64 skydivers or 72 wounded on stretchers. The aircraft hold has dimensions: length 40 ft (12.19 m), width 9.9 ft (3.02 m) height 9 ft (2.74 m). In the back of the hull there is a loading ramp. The rear ramp is: 123 in (3.12 m) long; width 119 in (3.02 m). The hold also has a side door. Two doors on each side. There are few windows in the sides. In the front of the fuselage there is also an emergency window-door, also used for astro-navigation.
Classic tail formations divided into rudder and ballasts. Vertical with inflow. Control by means of a hydraulic system.
Aircraft landing gear; base 9.77 m, spacing, 4.35 m. Three support chassis. Completely retractable. Two-wheel front. Main two-wheeled in tandem arrangement, each on its own shin, retracted into the gondola at the fuselage.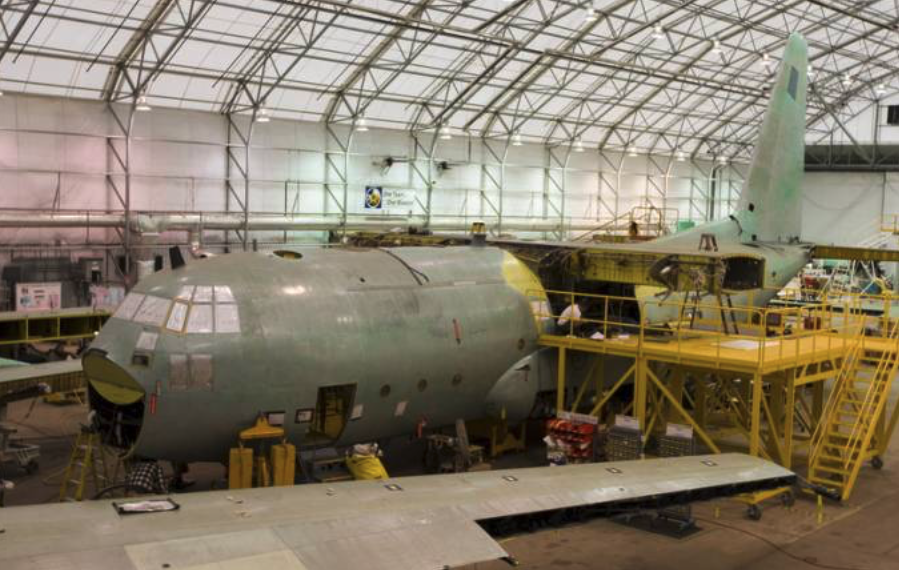 C-130 E drive
Four Allison T 56-A-15 turboprop engines with 4 x 3 362 kW (4 x 3 661 kW). Four-blade propellers, adjustable. The design of the aircraft allowed the installation of 8 rocket launch engines with 8 x 445 kg.
The fuel was placed in 6 integral wing tanks with a total capacity of 26 344 liters. As standard, the Polish C-130 E has two additional fuel tanks suspended under the wings, with a capacity of 2 x 5,146 liters.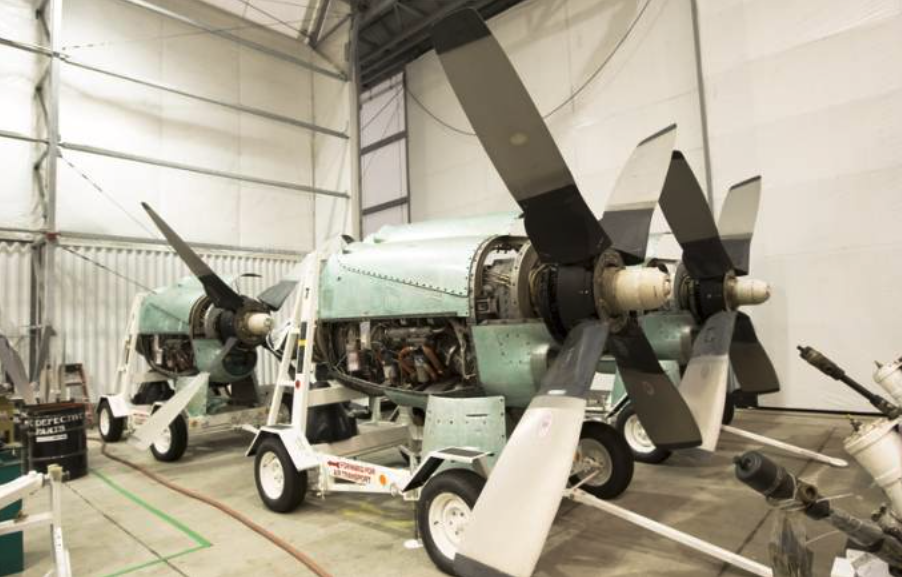 Version C-130 H-30 / K-30
The fuselage was extended by inserting sections before the wings (2.54 m) and behind the wings (2.03 m). The aircraft hold has increased significantly. Holds 128 soldiers or 97 wounded on stretchers.
Equipment C-130 E
The equipment of Polish C-130 E airplanes is similar to the C-130 H version.
Two independent hydraulic installations. They move the steering surfaces and wing flaps, retracts and extends the landing gear, brakes the wheels, turns the front landing gear, opens as many ramp doors and others. Electrical installation. ARC-232 radio station.
Passive defense system with thermal and magnetic trap ejectors. The crew is equipped with altitude and rescue equipment, HGU-55 helmet, ICS Cord helmet, M87 microphone, helmet bag cover, MBU-12 / P02 mask, LBU-10 life vest, SV-2B transport vest, personal weapon in foreign missions , three-band rescue radio stations 121.5 / 243/406 MHz and rescue parachutes.
Data T-T C-130 E Hercules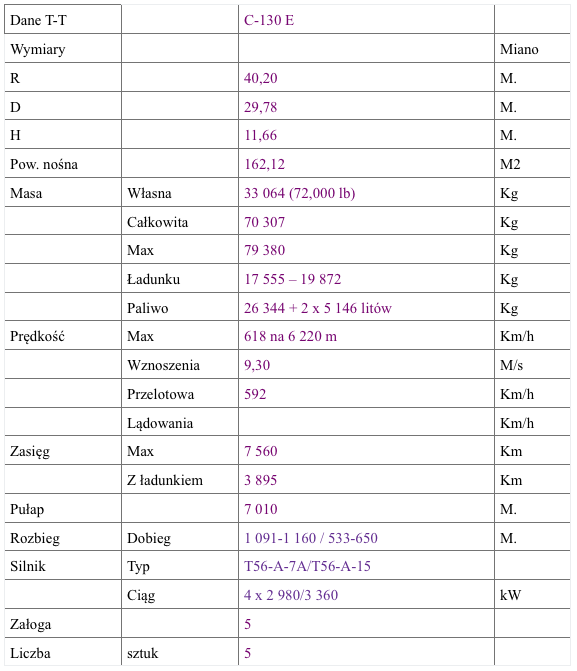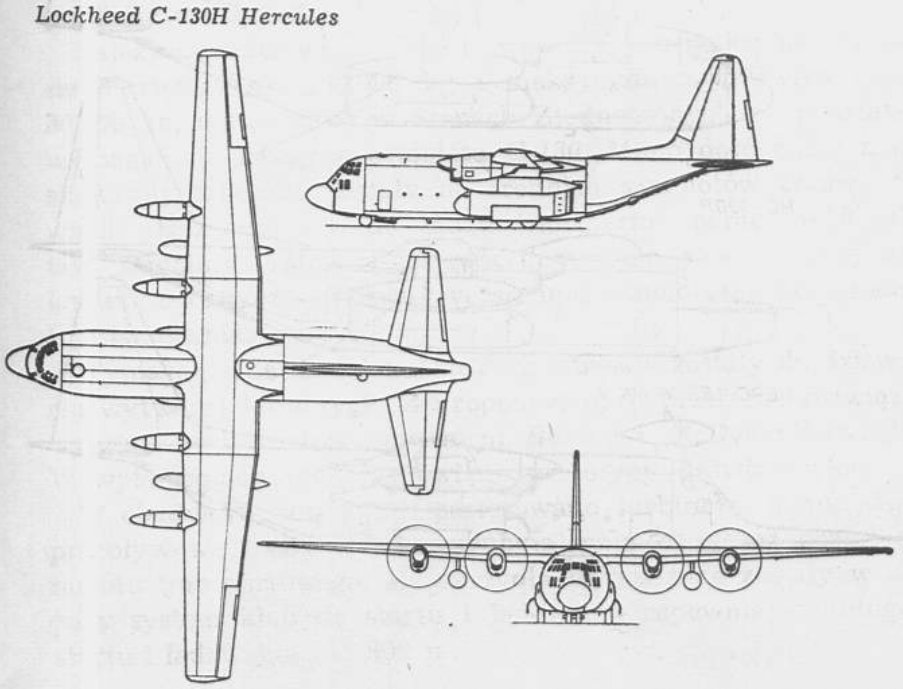 Written by Karol Placha Hetman
---
---
316 Rozdział 2009-03-24
Lockheed Martin C-130 E Hercules

Poland
Tally
Nb 1501 No. 70-127773, ex nb 4428 - delivered on 2009-03-24. Own name "The Queen of hangar", or only Queen. From March 2009 to July 2011, it spent 900 hours in flight.
Nb 1502 No. 70-1262, ex nb 4426 - delivered on 2010-04-25. It's name Cobra, but most aviators don't like this name.
Nb 1503 No. 70-1272, ex nb 4414 - delivered on 2010-11-16. It is no has name.
Nb 1504 No. 70-1276, ex nb 4435 - delivered on 2011-09-16. It has the name "Charlone" given by one of the American mechanics. In 2018, on the occasion of the 100th anniversary of Poland regaining independence, the aircraft on the vertical tail received a painted stylish "Eagle".
Nb 1505 No. 70-1263, ex nb No. 4415 - delivered on 2012-07-23. In a fit of emotion it received the name "Dreamliner", which was a reference to the initial trouble with the Boeing B.787 communication aircraft, but most pilots do not accept the name.
Nb 1506 ex nb 1299 - Produced, borrowed, delivered 2009-10-20, lost 2010-02-05. (The event has been extensively described). Engines and equipment were dismantled and delivered to Powidz. The airframe remained in Afghanistan as a training aid for firefighters.
Nb 1507 ex nb 21856 - Produced in exchange for the lost C-130 nb 1506. It flew to Poland on 2010-09-29. Uploaded on 2010-10-15. In July 2011, it ran out of resources and stayed in Poland as a teaching aid. It was handed over to the Polish free of charge for the training of technicians and ground services.
Nb 1508 - On a lending basis from May 2011, a C-130 aircraft in Polish, borrowed from the 314th Airlift Wing from Little Rock, Arkansas. It was sent in place of the grounded nb 1507 aircraft. It returned to the US after the arrival of the C-130 nb 1505, at the end of July 2012. "Czesio" - it is name.
Written Karol Placha Hetman
---