Krępsko 2021-04-07
History of the Krępsko airport.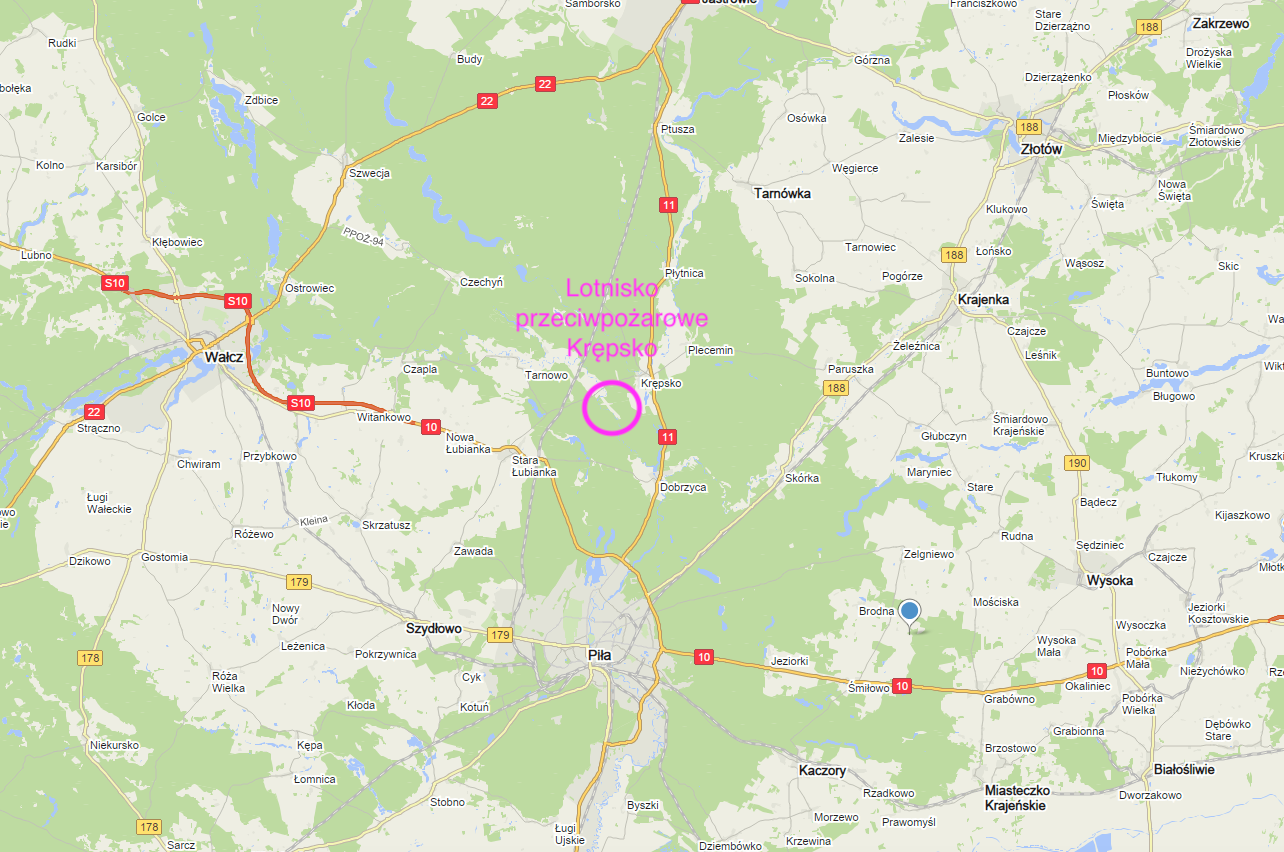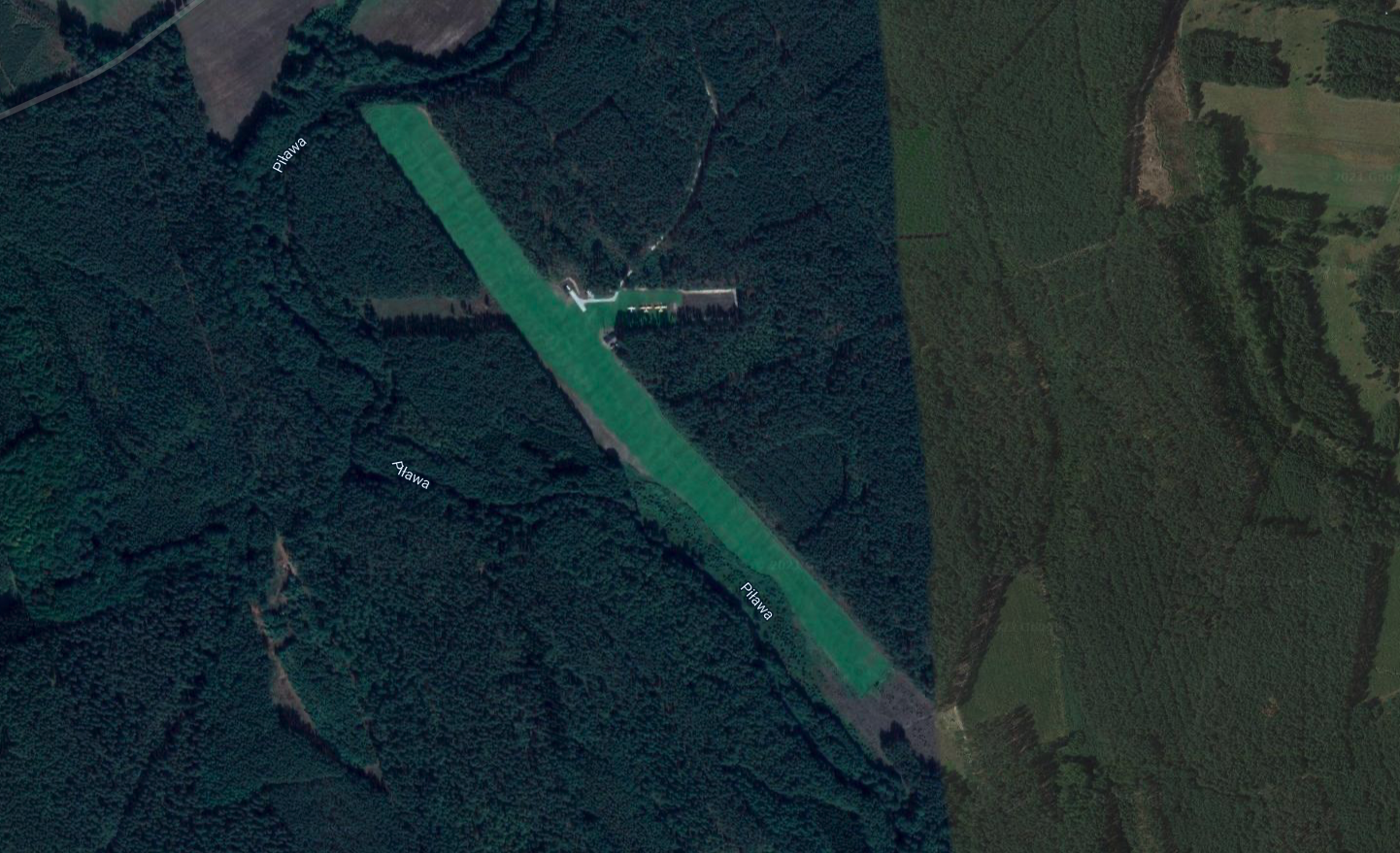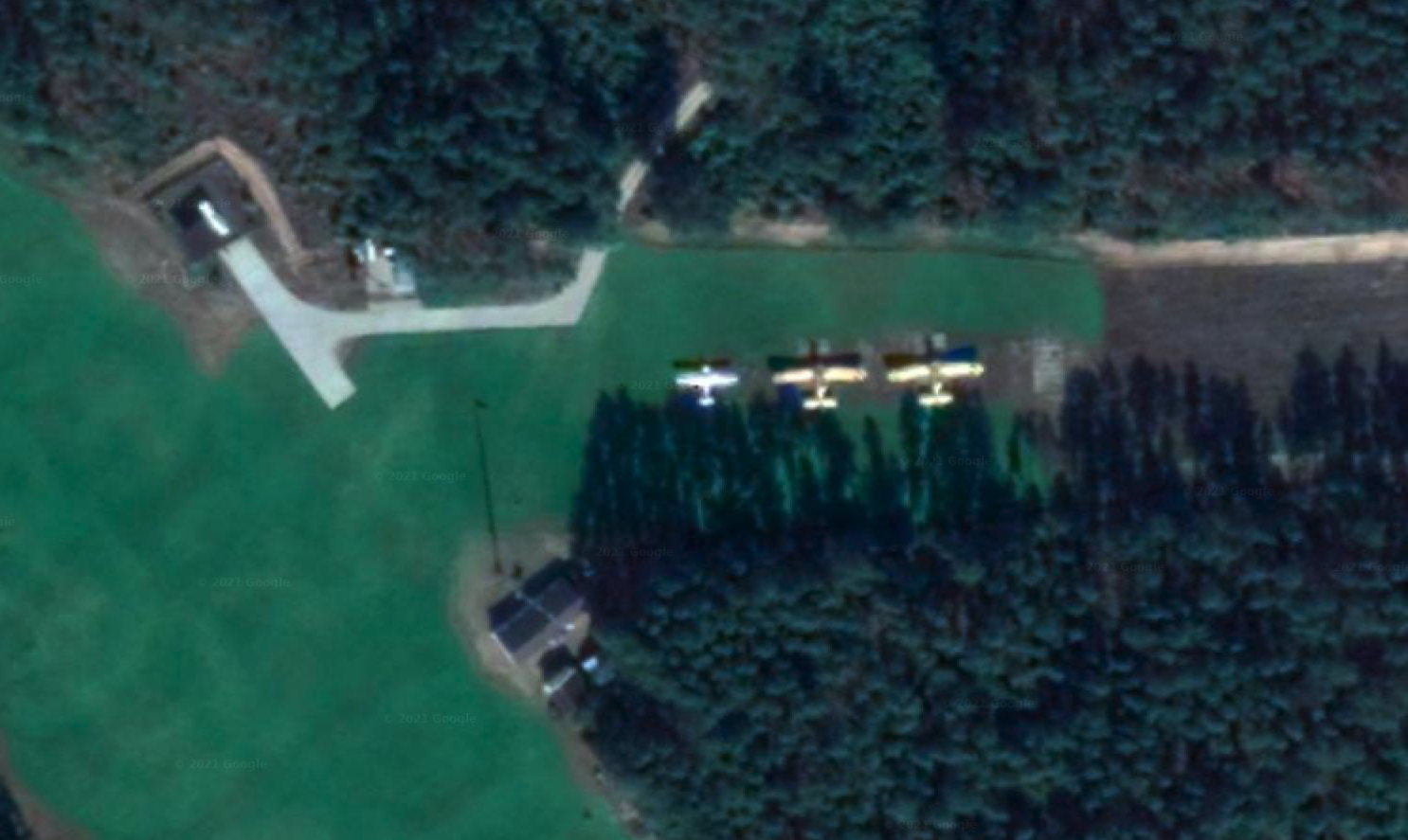 Description to the photo: Two PZL M-18 Dromader planes and one Cessna 172 plane are visible on the stator.
At the National Road No. 11, on the section Piła - Jastrowie, there is the village of Krępsko. The village is situated on the Rurzyca River at its confluence with the Gwda River, in the Trzebieskie forests. The village of Krępsko has about 300 inhabitants.
About 3 km from the village, to the west, in the forest, in the bend of the Piława River, the Krępsko airport is located. The airport has the status of a landing strip. Its coordinates N53 ° 15'01.9 "E16 ° 45'06.5" Elevation 230 ft. Radio communication - Base 130.3. Telephone contact +48 604-533-391. Registration number in the Civil Aviation Authority - 156. The airport has a grassy landing area, very well RWY is in the direction of 140/320, with dimensions of 850 mx 70 m.
Written by Karol Placha Hetman