Gdańsk 2012-11-10
Subjective and biased article.
OLT Express company.
As soon as OLT Express was established, it disappeared from the market so quickly. And we are sure that it was a deliberate action by German capital, and more specifically by Wirecard AG, together with the boys from Gdańsk.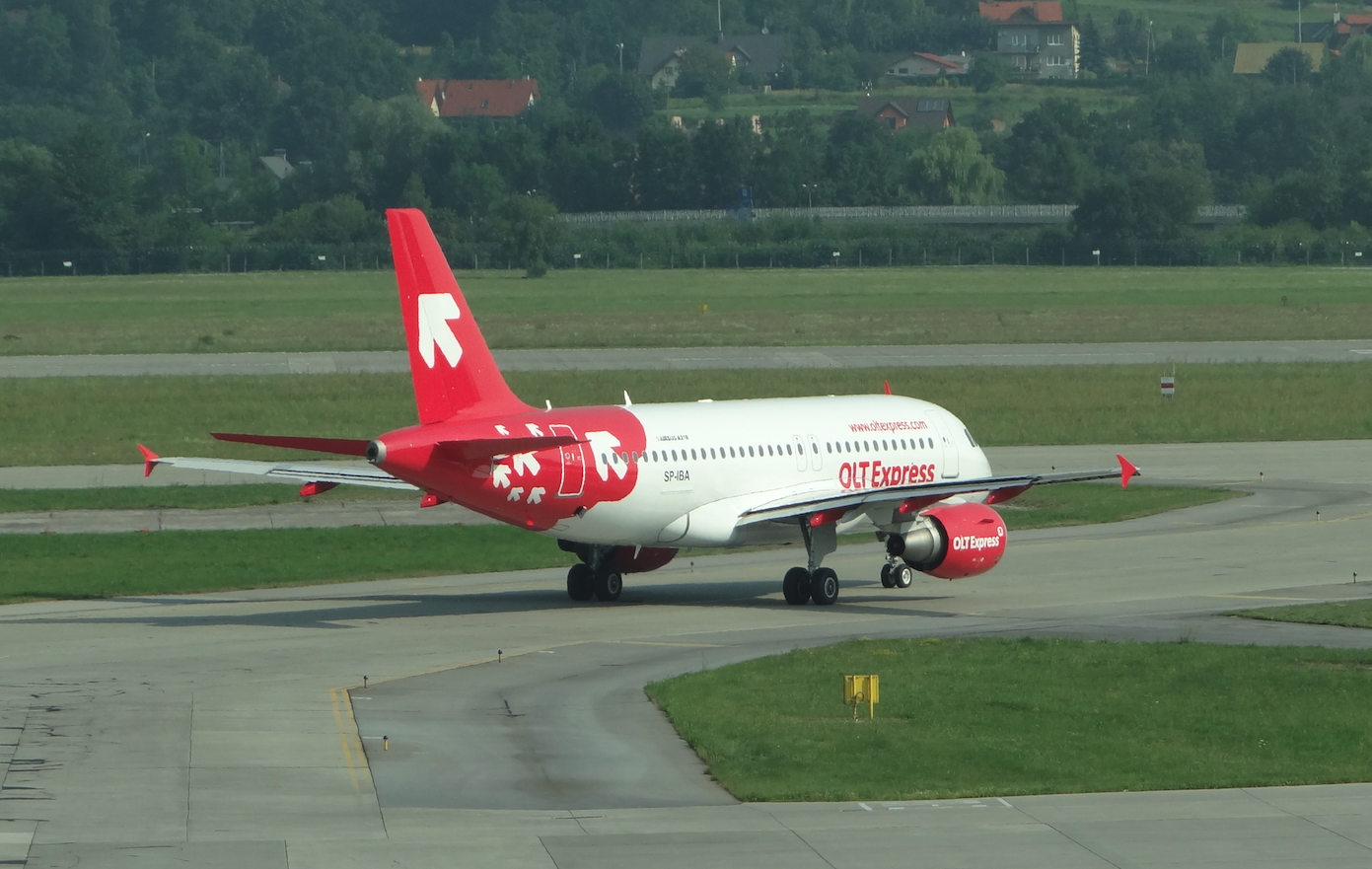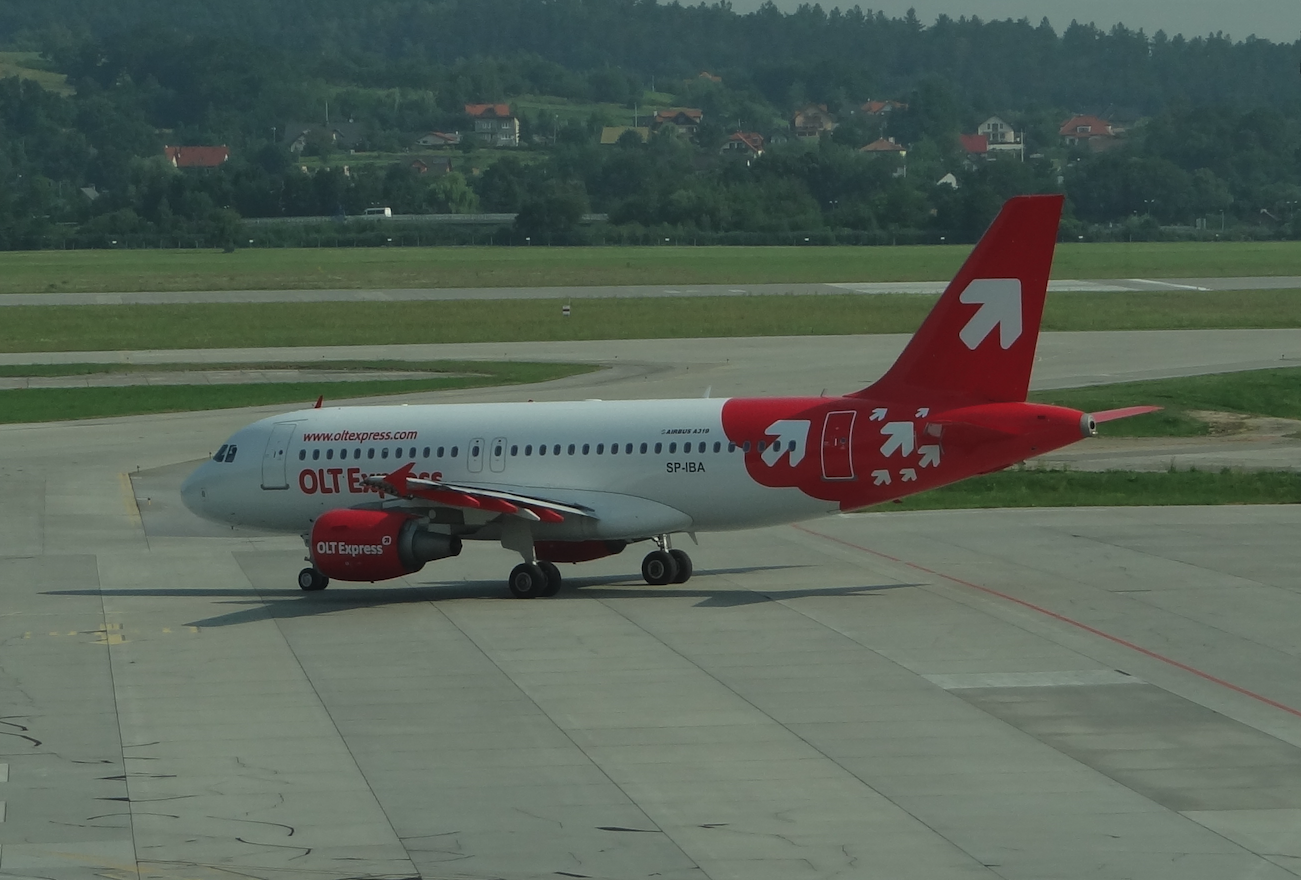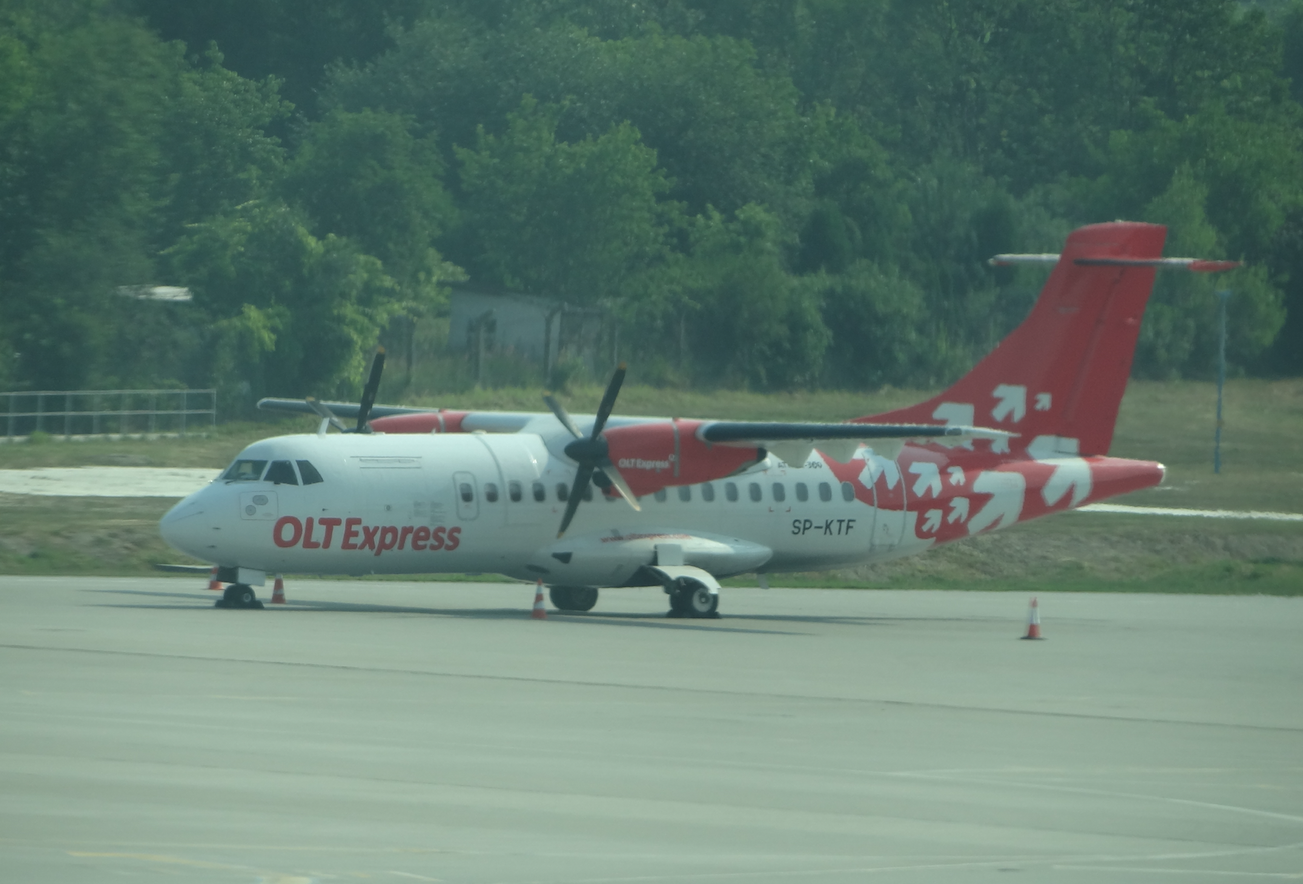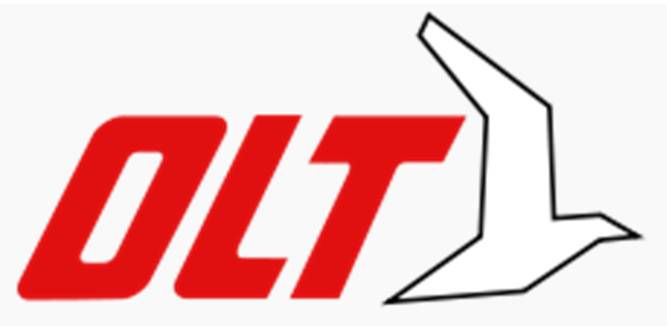 Genesis.
We will start with what the OLT company is. It is because it has not disappeared from the market at all. After all, the OLT abbreviation does not match any Polish name. It does not even hide the name of Spółka Poland or Port Lotnisko Gdańsk im. Lech Walesa (or if some Walesa want). And let no one think that this is a shift of the letters LOT - OLT.
Well, what does OLT stand for? OLT - Ostfriesische Lufttransport. In free translation, Eastern Air Taxis. Is this a Polish name?
The history of OLT begins on November 1, 1958, when two gentlemen Jan Jakub Janssen and Martin Decker founded a small airline company in Emden (a town with county rights in northwestern Germany in Lower Saxony). It took the name of Ostfriesische Air Taxi - Dekker and Janssen OHG. The company is one of the oldest Germanic aviation companies. The first plane was SAI KZ VII Lark, borrowed from the Scandinavians. It is a small single-engine high wing aircraft. The company has started flights from Emden to islands in the North Sea. In 1961, the airline hired a first pilot and first flight attendant.
In 1968, the company had 5 of its own and leased planes. The name was changed to AGIV (Aktiengesellschaft für Verkehrswesen). By the end of 1968, the company made 13,174 flights. In 1969 or 1970, the co-owner of Jan Jakub Janssen died. In 1970, AGIV (Aktiengesellschaft für Verkehrswesen) and the shipping company Reederei Visser & van Doornums merged and acquired new shareholders. Then (1972) the name of Ostfriesische Luft Taxi GmbH was returned. At that time, there were flights, among others, from Emden to Bremen and Hamburg. The network of connections developed rapidly. In 1973, flights to Cologne and Dusseldorf began. In 1974, to Hanover and Frankfurt. The company grew well and was profitable. Where there is a lot of money, there are feuds. As a result, in 1974, the company split into OLT and DLT (Deutsche Lufttransport-Gesellschaft mbH). The latter is the current Lufthansa City Line - split. To ensure the flexible operation of the ever-increasing passenger services in 1976, three airlines; OLT, FLN, Dollart GmbH have formed a common platform called OFD.
After the socio-economic transformations in communist countries, East Germany was absorbed by West Germany. A new market has opened up for German airlines. OLT began operating in the former East German Länder and in 1990 acquired Roland Air in Bremen. In 1991, OLT established a base in Bremen and started running regular services from there. In 1996, all OFD companies were integrated into OLT. OLT itself was under the control of AG EMS. Since 1991, OLT has offered the first European charter flights on national regional routes from Bremen, including Leipzig. Then there were charter flights from Bremen to Naples. OLT periodically transported players from sports clubs Werder Bremen and Hamburg SV. The Fokker 100 planes, the first turbojet machines in the company, have arrived in OLT stock.
In the period from December 2005 to October 2006, there was an interesting duel between OLT and EasyJet. EasyJet has started operations on the Bristol - Hamburg route twice a week. This route was already served by the OLT line, 7 times a week. EasyJet offered cheaper tickets. However, after a year it turned out that the higher frequency won out with the cheaper tickets. EasyJet suspended flights on this route in October 2006.
In 2008, important changes took place in European commercial aviation. Several new countries of the former Eastern Bloc have joined the so-called Schengen Area. Western airlines (mainly low-cost) embarked on a decisive expansion. The OLT line did not catch on in this trend. It was slowly losing customers, more mergers and shareholders. In August 2011, she lost the contract for the lease of Airbus Industries aircraft. In October 2011, the company had only a fleet of Fokker and SAAB aircraft. Redundancies have started.
From the beginning of 2011, the heads of OLT began looking for an investor to save the failing company. And they found smart boys from Gdańsk and a couple of Amber Gold bank.
Boys from Gdańsk.
A few years ago, Marcin P. (born in 1984) was bankrupt with a legally valid court sentence on his account. In 2011, he already co-owned the Amber Gold couple bank and invested in OLT airlines. His first company, Multikasa, ran cash points where customers could, as the company assured, pay bills with commission and discounts for pensioners lower than Poczta Polska. It turned out, however, that the money never reached the right audience. The case was referred to the Office of Competition and Consumer Protection, which in June 2004 decided that the company was violating the collective interests of consumers. Marcin P., using a different surname at the time, was sentenced to one year and ten months in prison, suspended for two years for the appropriation of over 174,000. PLN, paid by about 400 Multikasa customers. Marcin P. explains the case in this way: "In fact, I was convicted by a final court judgment. I defended myself, but the court did not share my arguments. The verdict has become final and must be accepted. I have repaired the damage caused to all victims. " In January 2009, together with his wife Katarzyna, he founded the Ex Investment Group, which changed its name to Amber Gold six months later. How did a person who already ran a financial intermediation network and was proven to be cheating on clients, been able to return to work in the industry without problems? It would be impossible if it were, for example, a bank or an investment fund, because financial supervision requires a clean criminal record for people taking care of the money of the clients of these institutions. However, financial intermediaries, and such activities were to be provided by Amber Gold, are not subject to the control of the Polish Financial Supervision Authority (Polish Financial Supervision Authority) and these requirements do not apply to them. Marcin P. himself declared that Amber Gold is the first warehouse in Poland and, in accordance with the regulations, falls under the jurisdiction of the Ministry of Economy. However, it turned out that Polish law prohibits a person who has been convicted of a financial crime by a final judgment, which is why in June 2010, the Minister of Economy deprived the company of this status. At the same time, the PFSA included Amber Gold on the list of warnings, and the prosecutor's office took care of its activities. However, further restrictions did not force Marcin P. to close the company. Moreover, the company grew at a dizzying pace. According to "Puls Biznesu", in 2009, with revenues of PLN 1.5 million, Amber Gold earned half of this amount. The company had even more ambitious plans for 2010 - revenues amounting to "about PLN 60 million", and profit for "about 48 percent. revenues ". It is not known, however, whether these plans were achieved, as Amber Gold does not file financial statements with the National Court Register. It was only in June 2012 that the Gdańsk court called the company to submit its 2010 report, under pain of a fine.
All of this would not have been possible without the boys from Gdańsk. The president of Gdańsk praised the modern operation of the pseudo-bank Amber Gold. There were judges and prosecutors among the principals. The family of the Prime Minister of the Republic of Poland, Donald Tusk, also had a share. What was especially common for these people? This is a common logo - the Civic Platform party - "the party of love".
In February 2012, Amber Gold was doing quite well. The whole mechanism of the so-called Amber Gold deposits was quite complicated. The company offered deposits with a guaranteed return of 12% in gold and other precious metals. The level of profitability could change, but there was a guarantee of the payment of capital. The representative of Amber Gold in Krakow informed customers that the investment in gold, skilful management, buying gold in holes and selling on the hills by investment advisers, was a guarantee of profit. Who was the adviser was the company's secret and they do not wish to be informed about it. In addition, even if it did not work out, the pseudo bank Amber Gold pays guaranteed interest. And if the financial market crashes, the client will receive their funds, because Amber Gold is insured. The investment was 101% safe. The client was not to worry, because the pseudo bank Amber Gold was insured and its activities are additionally guaranteed by a special modern Guarantee Fund AG. There are no costs, there are only profits, and the regulations only confirm what the representatives of Amber Gold say: "You know, papers (contract) in Poland must be signed. We have the best offer on the market. Nobody can beat us. "
And now we will translate from Polish to ours, on which the Amber Gold company operated;
The boss in Africa buys monkeys. He pays $ 5 apiece. The natives caught and sold the monkeys. After some time, the boss announces that he will buy monkeys for $ 10 each. A few more monkeys were found and sold. And again, after some time, they were offered to buy monkeys for $ 50. The natives go to the company and say the monkeys are gone. The vice-boss says they should find more. The natives say they've caught them all. The vice-boss says; - "You know what. The boss is not. So I will sell you monkeys for $ 20, and when the boss comes back, you will sell him for $ 50. " Of course the natives agree. Only the boss of monkeys doesn't want to. For one monkey, the boss earned $ 10-15.
OLT Gdańsk.
In December 2011, the internet and the press circulated photos of a group of decision-makers from Gdańsk pulling the German OLT Fokker 100 aircraft at the Rębiechowo Airport (12 December 2011). This photo was officially shown at the forum of the Sejm of the Republic of Poland, as proof of the relationship of the Gdańsk boys with OLT and Amber Gold.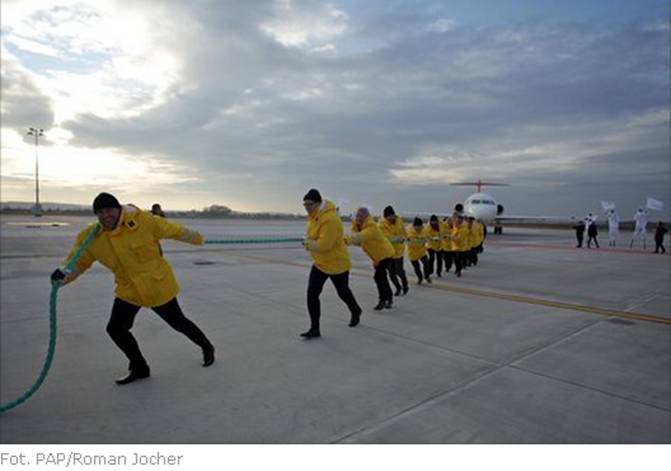 The boys from Gdańsk had no idea what the rules of commercial transport were, but those with large funds entered this business. The talks went very smoothly. (I think they were speaking German). Theoretically, the pseudo bank Amber Gold became the owner of OLT. From the momentum, two more promising small Polish commercial companies were purchased; Jet Air operating since 2001, and Yes Airways operating since April 2011. In fact, the new company was managed by a German and a German bank. Because AG EMS still had a majority stake with 74.9% of shares.
A new company OLT Express was created, consisting of three companies; The Polish company OLT Express Regional Sp. z o.o. (Jet Air), the Polish company OLT Express Poland (Yes Airways) and the German company OLT Express germany GmbH. The three companies remained separate enterprises. Nida did not integrate the Polish part with the German one (reservation system, sales service and marketing department).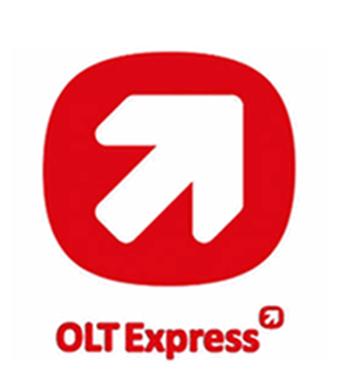 History Jet Air.
Jet Air was established in 2001. The Bydgoszcz Airport named after Ignacy Paderewski became the main base. The airlines began operating in the so-called business aviation sector. The company used small planes and helicopters. In 2003, the airline obtained an air carrier certificate from the Civil Aviation Authority. In 2005, LOT Polish Airlines selected it as the operator of less popular domestic routes from its hub at Warsaw-Okęcie Airport on a franchise basis. For this purpose, in the period from October 2005 to March 2006, three 18-seater British Aerospace Jetstream 31 planes, previously used by Eastern Airways from Great Britain, were imported. The contract with LOT included scheduled flights on routes from Warsaw to Bydgoszcz, Katowice, Zielona Góra, Łódź and Kraków. Connections from Zielona Góra and Łódź were served only by Jet Air planes, while EuroLOT and PLL LOT also operated on the remaining part of the flights. Due to the termination of the contract by LOT, at the end of October 2007, Jet Air, in cooperation with the local government of the Lubuskie Voivodeship, decided to continue the connection between Warsaw and Zielona Góra on its own, using its own flight numbers and marketing. The first scheduled flights, under their own names, were launched on the Warsaw - Zielona Góra route. Then there were flights from Bydgoszcz to Copenhagen and Vienna. There were also flights to Vienna from Łódź. From 5 May 2008, due to the suspension by PLL LOT of air connections on the Warsaw - Bydgoszcz route, Jet Air took over the service of these connections, which ended at the end of March 2010. From August 17, 2009, Jet Air began cooperation with the Finnish regional carrier Wingo xprs. Jet Air planes operated local flights in Finland from Turku to Tampere and Oulu. Thanks to the commencement of cooperation between the carriers, direct flights from Turku to Gdańsk were also launched. In October 2010, the company started a partnership with OLT. Several flights were made on the routes; Gate-Nuremberg, Bremen-Brussels. At the beginning of 2011, new connections were opened; Gdańsk - Hamburg, Gdańsk - Hamburg - Rotterdam. In July 2011, 100% of the company's shares were sold to the pseudo-bank Amber Gold from Gdańsk. Jet Air offered domestic and foreign flights using turboprop planes with a regional range.
History YES Airways.
YES Airways was established as a charter company. The carrier started operating in April 2011. He made his first flight on April 29, 2011, on the Poznań - Antalya route in Turkey. However, already in August 2011, 85% of the shares were sold to the pseudo bank Amber Gold from Gdańsk. Yes Airways was a charter airline using Airbus A320 aircraft.
Work OLT germany.
In 2012, OLT germany had: 10 Fokker 100 aircraft (100 passengers), 4 SAAB 2000 aircraft (50 passengers) and 1 SAAB 340 aircraft (32 passengers).
The company had officially three accidents in its corner;
On July 31, 2008, there was a collision between SA227AC Fairchild Metroliner III D-COLB aircraft operated by OLT under flight number OLT 212 and Airbus A319, D-ABGC operated by Air Berlin under number 966Z BER at Zurich airport. Nobody was hurt.
On February 8, 2011, the OLT aircraft had problems with the landing gear that did not retract. The machine landed on a strip covered with foam. Eight people were injured.
On June 8, 2011, during a landing in rain and strong winds, the plane fell off the runway and stopped in difficult terrain. The machine was badly damaged. Six people were injured.
OLT activities in Poland.
OLT Express, or rather OLT Express Regional Sp. z o.o. and OLT Expres Poland entered the Polish commercial market as a low-cost carrier. Of course, the home port was Gdańsk airport. Lech Wałęsa. Polish travelers who have had good experiences with such giants as Ryanair, EasyJet and Wizzair have placed their trust in OLT Express. The use of seats on board was very high and tickets were very cheap. Interestingly, the ticket price did not cover fuel costs and airport charges (!?)
OLT Express Poland based in Warsaw had Airbus A319 and Airbus A320 turbojet planes in its fleet. The base for these planes was Gdańsk Airport. OLT Express Regional based in Gdańsk operated turboprop ATR 42 and ATR 72 planes. The base for these planes was also Gdańsk Airport, but the planes stayed overnight at regional airports. Both lines carried out scheduled and charter connections. Scheduled flights were marked with the designators O2 (IATA code) and JEA (ICAO code). They were performed with Airbus and ATR planes, i.e. with machines of both carriers. The charter flights were designated by YAP (ICAO code) and were operated only with Airbus machines, so they belonged only to the OLT Express Poland license. The airlines inaugurated their operations on April 1, 2012, with a flight on the Warsaw-Gdańsk route.
List of OLT Express Regional aircraft:
| Lp | Samolot | Rejestracja | Data |
| --- | --- | --- | --- |
| 1 | ATR 42 | SP-KTF | 46 miejsc |
| 2 | ATR 42 | SP-KTR | 46 miejsc |
| 3 | ATR 72 | SP-OLL | 68 miejsc |
| 4 | ATR 72 | SP-OLH | 68 miejsc |
| 5 | ATR 42 | SP-KTG | Miał być wprowadzony we wrześniu 2012r. |
| 6 | ATR 72 | SP-??? (ex: SE-MGI) | Miał być wprowadzony we wrześniu 2012r. |
OLT Express Poland:
Lp
Samolot
Rejestracja
Data
1
A 319
SP-IBA
156 miejsc
2
A 319
SP-IBC
156 miejsc
3
A 320
SP-IAA
180 miejsc
4
A 320
SP-IAB
180 miejsc
5
A 320
SP-IAC
180 miejsc
6
A 320
SP-IAD
180 miejsc
7
A 320
SP-IAE
180 miejsc
8
A 320
SP-IAF
180 miejsc
9
A 320
SP-IAG
180 miejsc
10
A 320
SP-IAH
180 miejsc
11
A 320
SP-IAI
180 miejsc
12
A 319
SP-IBB
Zamówiony na wrzesień 2012r.
13
A 319
Zamówiony na wrzesień 2012r.
14
A 319
Zamówiony na wrzesień 2012r.
15
A 319
Zamówiony na wrzesień 2012r.
16
A 320
Zamówiony na wrzesień 2012r.
17
A 320
Zamówiony na wrzesień 2012r.
Who actually headed OLT?
Above, we have mentioned several times about such a "modest" entity as AG EMS. A company that decided about the shape of OLT for many years. It's time to finally describe what it is?
AG EMS, better known as Wirecard AG, is a global provider of financial services and technologies based in Germany. The company offers payment processing, card issuing (payment, bank, credit) and risk management services to over 7,000 corporate clients worldwide. The latest online payment service, Wirecard, competes with PayPal and Western Union. Wirecard Bank AG has a German banking license and is a member of VISA, Master Card and JCB. Its shares are traded on the Frankfurt Stock Exchange.
Wirecard AG's 2006 consolidated financial statements show full-year revenues of EUR 81.94 million. Compared to the corresponding pro forma figure for the previous year of EUR 55.5 million, this represents an increase of approximately 47 percent. Profit before tax (EBIT) increased by approximately 90% to EUR 18.56 million in 2006, compared with EUR 9.8 million in fiscal 2005. As of September 18, 2006, the company is included in the Deutsche TecDAX index Börse and is currently one of the 30 largest German companies outside the DAX index. On December 31, 2006, it reached the fifteenth position in the TecDAX ranking in terms of market capitalization, and the eighteenth position in terms of turnover. Earnings per share, before and after dilution, were EUR 0.20 in fiscal 2006, compared with EUR 0.13 in fiscal 2005.
In November 2006, Wirecard launched an online payment service called "Wirecard". By registering online, customers can open a Wirecard bank account, which can then be funded with cash or by cards, direct debits, bank transfers or other methods used in their countries. The service includes a free virtual pre-paid Master Card that customers can use to make millions of Master Card payments worldwide. In addition to the standard Master Card products, the Wirecard system also allows users in different countries to transfer funds between themselves. The optional plastic Master Card can be used at nearly 25 million traditional Master Card outlets and nearly one million ATMs worldwide.
The company's electronic payment processing and risk management platform supports over 85 local and international payment and fraud protection programs. Wirecard AG is a member of ADP CardClear and IATA.
Since 01/01/2006, Wirecard Bank AG has been part of the Wirecard Group. Wirecard Bank is fully licensed to conduct banking business and is also one of the core members of VISA, Master Card and JCB. The bank's deposits are covered by the deposit guarantee fund of the German banking association. It was this bank that served OLT companies and customers. When buying tickets for flights, the money was transferred to the bank's accounts. The problem is that the bank stopped transferring money to OLT in Poland at the right moment. This was the main reason for the suspension of operations by OLT Express Poland and OLT Express Regional. At the same time, OLT germany continued to function without any obstacles.
Closing of OLT's operations in the Republic of Poland.
On July 26, 2012, OLT Express announced that from July 27, 2012, they would suspend all flights. Thousands of people were left with unused tickets and did not get their money back. The sale of airline tickets has been suspended. On July 27, 2012, the Civil Aviation Authority suspended the airline license for OLT Express Regional for an indefinite period. The reason for the suspension of the concession was, inter alia, no financial statements confirmed by a statutory auditor. Its submission is required by EU law for each EU air carrier. ULC gave OLT Express a deadline for delivering the documents by the end of July 2012, and this failed to fulfill its task. Another reason for the suspension of the concession was the declaration of one of the contractors about the potential inability to meet the existing and future obligations. The Civil Aviation Authority initiated an inspection of the carrier.
OLT germany for 1 euro.
Only two months after the liquidation of OLT Express Poland and OLT Express Regional (October 15, 2012), we learned that the OLT germany company was sold to Germany for EUR 1. The sale took place a few days before the collapse of Amber Gold. It must be remembered that the pseudo bank Amber Gold, after the alleged purchase of OLT, invested $ 13 million in OLT Germany, or about PLN 40 million. Planes were also bought for cash. The company's assets were, among others, 4 planes (two Fokker 100, two SAAB 2000), which were technically efficient, constantly serviced and operated. Their market value is approximately PLN 25 million.
Officially, OLT germany was bought by the Dutch company Panta Holdings BV, in which the majority of shares are held by Germany. The Dutch investor, apart from OLT, also has other airlines - Denim Air and VLM Airlines, which were sold to the Air France / KLM group. In September 2012, the above-mentioned planes started flights on the routes to / from Warsaw. The first line was the Warsaw-Zurich connection. As of October 2012, the machines were still carrying passengers. They wore the colors of Star Alliance (a strange aviation creature), and OLT.
In November 2012, OLT germany maintained its expansion plans in the low-cost flight segment, making connections between German regional airports, and in the future also expanding connections to European cities. The carrier also announced a sharp cut in costs and the abandonment of transfer centers, which was to ensure full flexibility of connections.
Further consequences.
The liberal-post-communist press and television began to mislead the victims. Serving a different version of events and possible future scenarios every now and then. It was reported, inter alia, that the pseudo bank Amber Gold is a strategic investor. And that's not true, because he was the formal owner. That there was a financial blockage in Amber Gold. This is not true. Travelers bought tickets by paying the amount due to the account of a German bank, and this bank did not transfer the amount due to the carrier. It's not true. It was also written about the annulment of the sale of OLT germany to a Dutch company. Nothing like that happened.
Additionally, a convenient situation was created to blame the whole blame on the Polish side. Very soon voices appeared that Poles could not do anything right. The Polish-language media made good use of this. Not only that, they created the foundations for our passengers to be taken over by companies across the Oder.
We personally do not deal with pseudo-banks, but with aviation. But we have an overwhelming impression that the OLT Express airline was used to drain Polish capital, the capital of Polish society, to Germany.
The Sejm of the Republic of Poland, on the part of the parliamentary opposition, made an attempt to clarify the whole matter by appointing a Commission of Investigation. But the party of love (Civic Platform) together with the Polish People's Party successfully blocked this initiative. The president of Amber Gold came under the umbrella of the prosecutor's office. He was formally arrested.
Well. We do not live in a democratic country. There is an oligarchy in the Republic of Poland. The government runs Milton Friedman's economy and applies eugenics to the nation.
All information contained in the article can be found on the Internet. The article is biased, and it is meant to be. Not only is it subjective, because these are only our conclusions. Presumably, there will never be a commission to investigate the gangster activities of the people who ruled the Republic of Poland at that time. May God protect us!
Written by Karol Placha Hetman