Kraków 2021-09-08
Electric Multiple Unit EN57.
The EN57 Electric Multiple Unit is a legend of Polish tracks.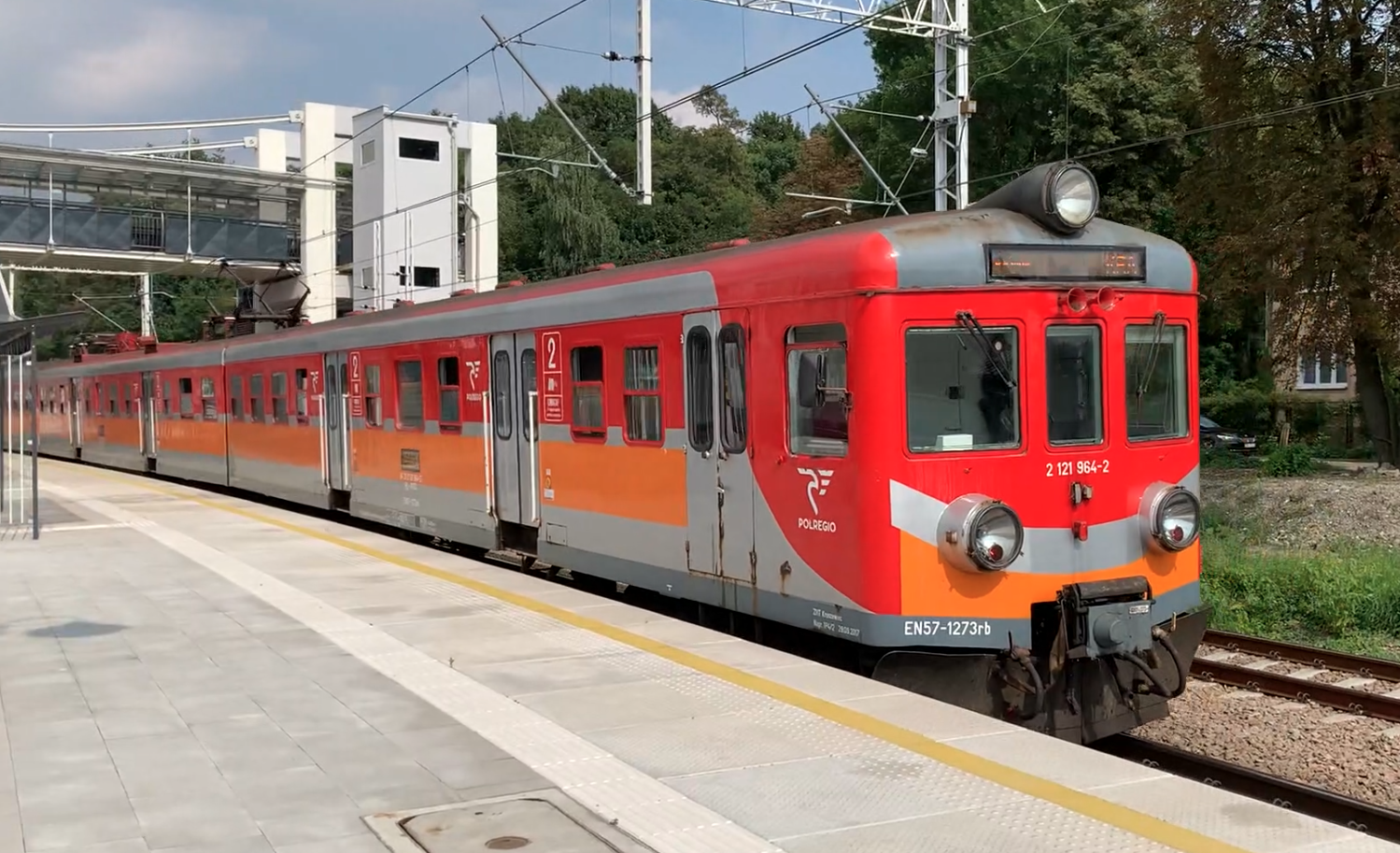 In 50 years the electrification of the main railway junctions was already established and implemented. At that time, people thought about electric commuter passenger trains. Additionally, there was a problem that the main stations had high platforms (40-50 cm from the rail head). On the other hand, subordinate stations had low platforms, sometimes as high as a curb. Therefore, future passenger trains should serve all platforms.
Design works on the new passenger train were carried out in the period 1959–1961, in parallel with the EZT EW55 train for the Warsaw and Gdańsk junctions. Therefore, the compositions of EN57 and EW55 are very similar to each other. They differ in the number of pairs of doors in one car and the entrance steps. The documentation was prepared by the Central Design Office of the Rolling Stock Industry in Poznań (currently OBRPS Poznań). The prototype EN57 line-up made its first ride in December 1961. The production was placed in Wrocław at the "Pafawag" factory. In the "Pafawag" factory, the railcars were marked with the type 6B designation, and the control and timing carriages with the type 5B designation.
The composition of the EZT EN57 is a Polish design that was produced from January 1962 to July 1993, i.e. for 31 years. The composition of EN57 is the longest-produced rail vehicle in the world. In 2021, it was the 60th anniversary of the construction of the first train, the electric unit. A total of 1,429 copies were built. Other sources state the number of 1,452 copies, including those exported to Yugoslavia and four-car.
On the basis of the composition of the EMU EN57, the "Pafawag" factory was also used to build four-unit units with an additional motor unit, designated as EZT EN71. The first such train was built in 1964. These trains were initially built to handle the difficult Krakow - Zakopane route. In 1965, Yugoslavia bought this type of trains. Apparently, in Yugoslavia the trains were called "Gomułka" after Władysław Gomułka (the first secretary of the Polish United Workers' Party), during whose time the trains were transported to the Balkans.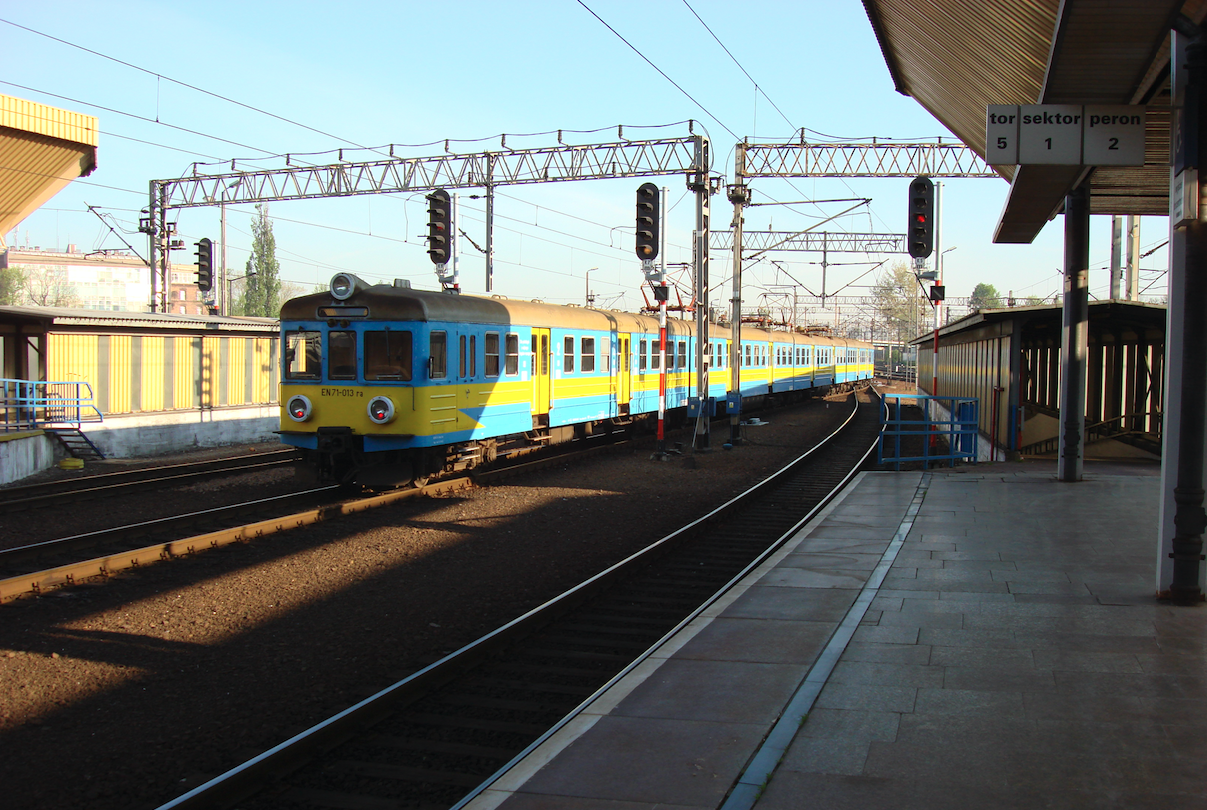 Written by Karol Placha Hetman