Kraków 2010-01-11
Chojna Airport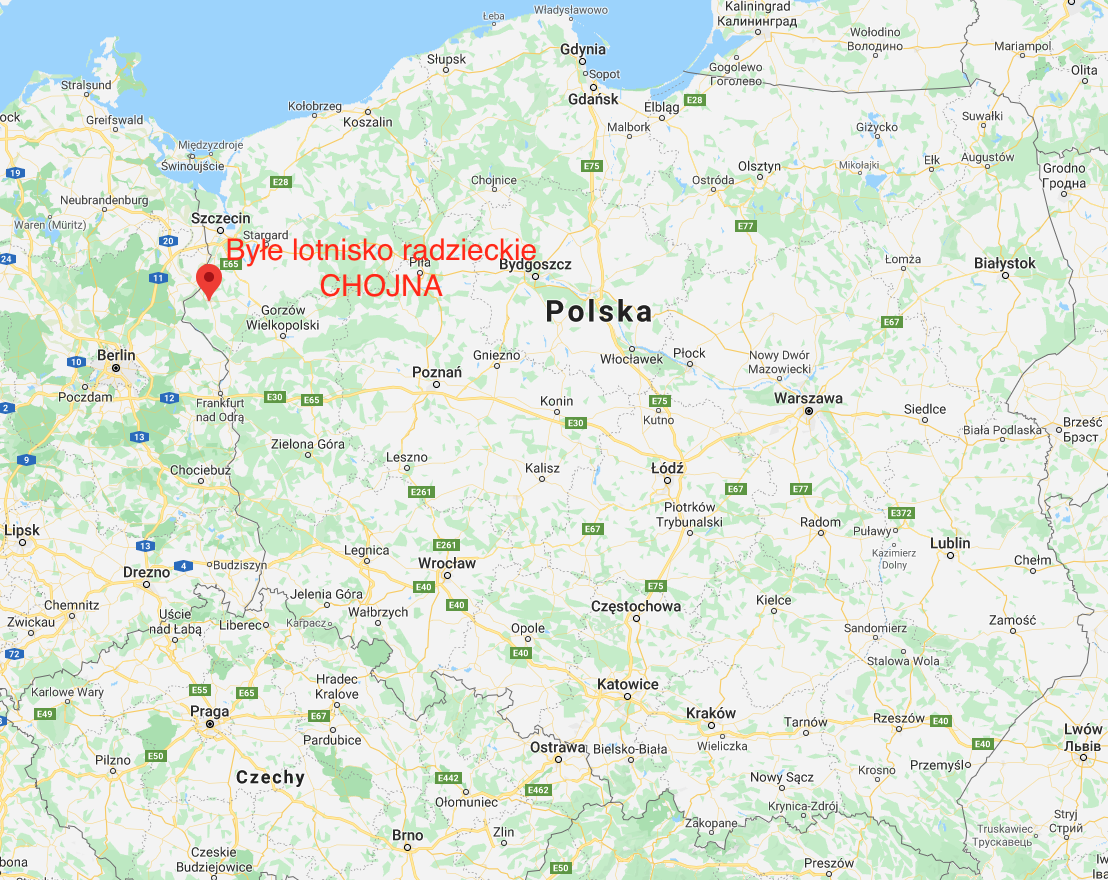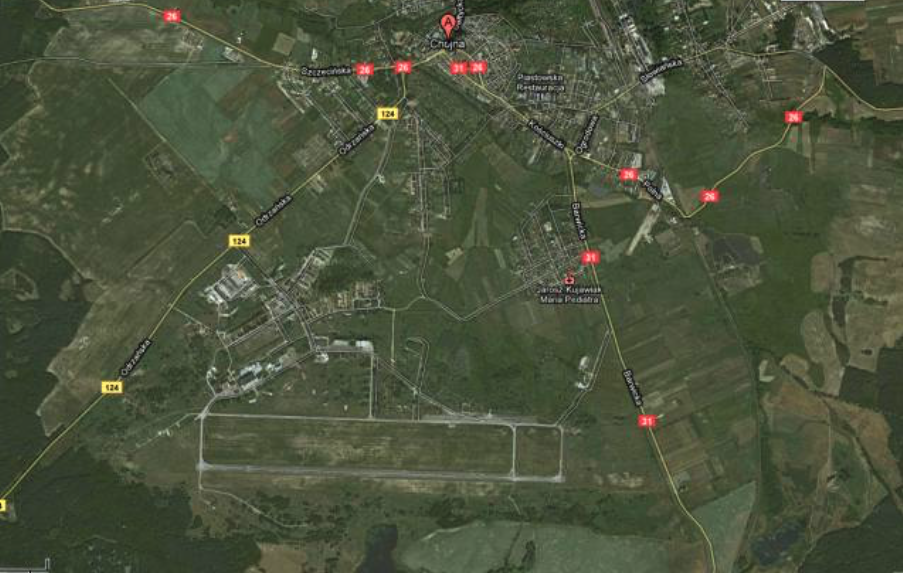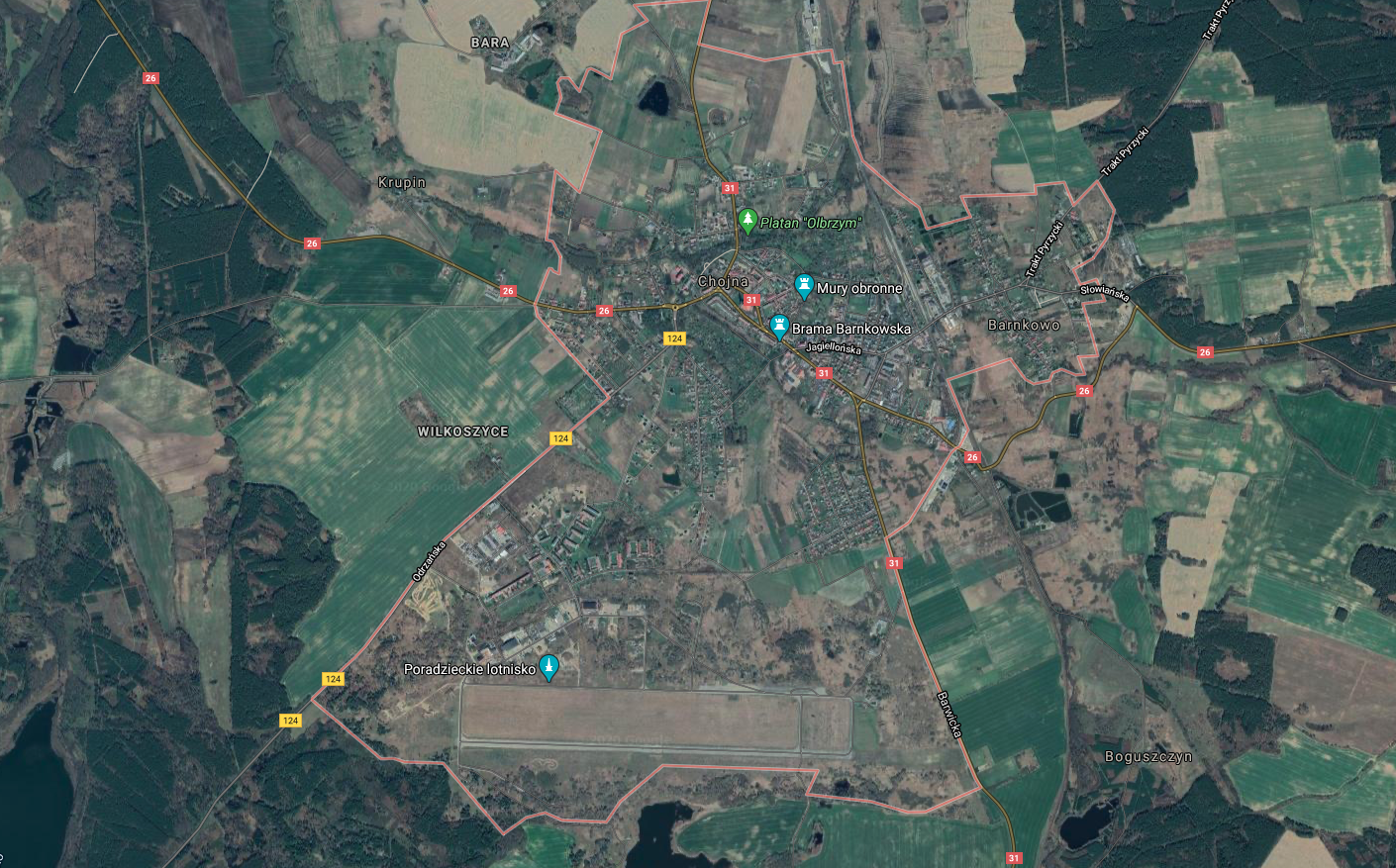 Chojna Airport.
The airport in Chojna is already history and although it has been located within Poland since 1945, the Polish Army had nothing to do with it. The airport was built just before the outbreak of World War II, when the German army was officially getting ready for war.
The airport is located within the city of Chojna, on its southern side. Between the Provincial Road No. 124 leading to Cedynia (Odrzańska Street) and the National Road No. 31 to Kostrzyn (Barwicka Street). These routes lead to the airport by roads made of cobblestones, built in German times.
The airport coordinates are; latitude 52 degrees 56 minutes 22 seconds N and longitude 14 degrees 25 minutes 18 seconds E. It is situated at an altitude of 57 meters above sea level. Currently, it is not included in any airport list and there will be no trace of it in a few years. The airport was equipped with a runway with dimensions of 2,300 m x 50 (48) m with a concrete surface. Oriented towards 09/27, i.e. perfectly east-west.
Written by Karol Placha Hetman