Kraków 2021-03-31
History
PESA ACATUS PLUS.
PESA ACATUS PLUS series EN64 is a family of electric traction units of the Bydgoszcz PESA, designed as a development version of trains named Acatus II and as an alternative product for the elf model. Acatus Plus is, among others, operated by regional transport and Małopolskie railways. A total of 13 pieces were created: 9 three-member trains and 4 two-member trains. Durable production in the period 2014 - 2016. EN64 trains are powered from 3000 V DC electric traction. Train motors are asynchronous. The maximum speed of the train is 160 km / h.
Bydgoska PESA The elf trains lost several times with the competition, which offered cheaper EST. Therefore, Elf's plan plans were verified and a cheaper Acatus Plus train was created. Despite lower construction costs, trains still meet the requirements of parts of the operators. At the same time, the producer left Elf trains.
Acatus Plus trains have been ordered by several operators. On October 18, 2013, an agreement was signed for the supply of 6 EZT type 40WEA and 4 EZT type 41WE for the Marshal's Office of the Małopolskie Voivodship.
At the end of July 2014, the first three-membered Acatus Plus labeled as the EN62-002 series was tested on the experimental track of the Railway Institute near Żmigród.
Acathuses Plus are electric traction units for regional and agglomeration service. They can occur in configuration from two to six-membered. Two-membered versions (41we) and three-membered (40we) were produced.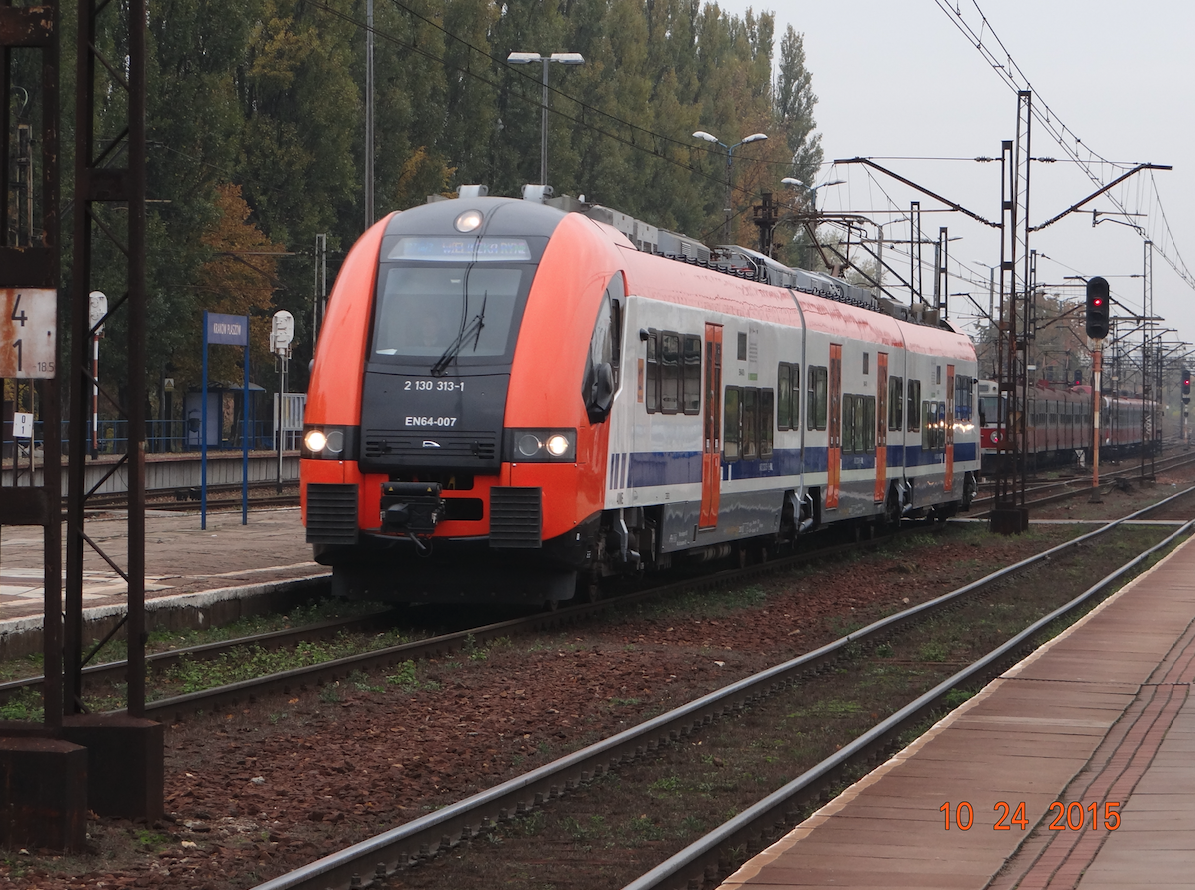 DESCRIPTION FOR PHOTOS: PESA trains Type 40WE series EN64, were the first trains facing the route to the Balice airport, after modernization; Duet, electrified.
Written by Karol Placha Hetman