Engins geared turbofan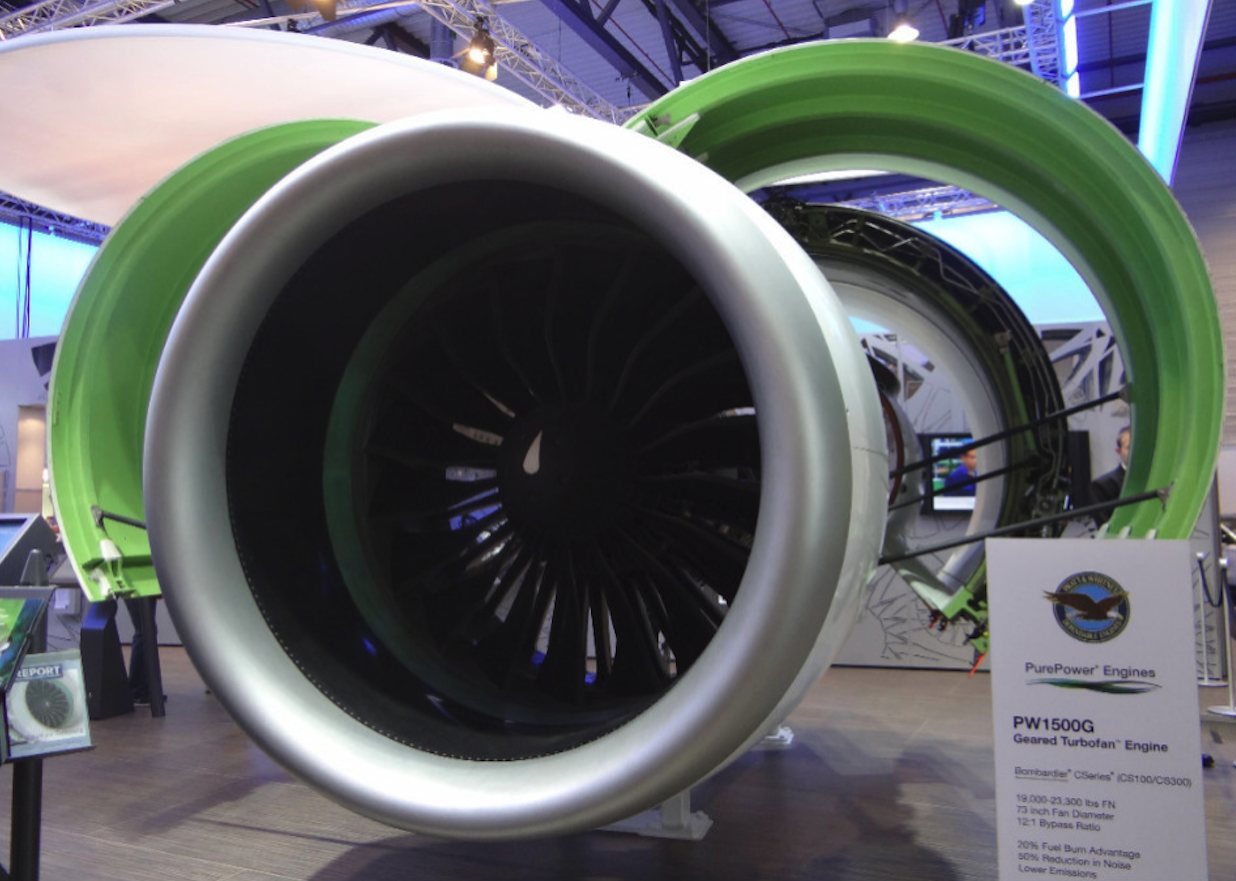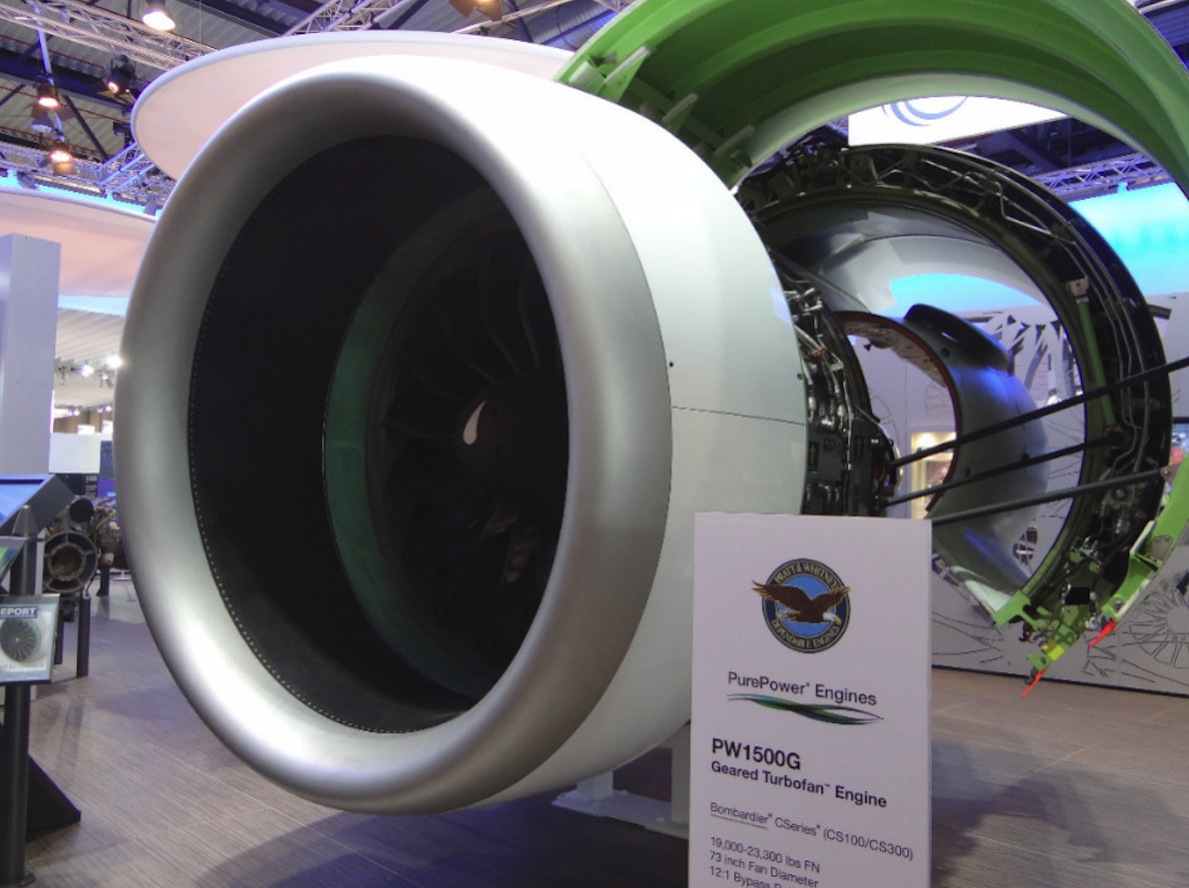 Pratt & Whitney.
Work on turbo-fan engines with a gearbox resumed at the turn of the century. There were several reasons for this decision. First; Such an engine, despite the use of a transmission, has a lower mass in terms of mass-thrust ratio. Secondly; has lower fuel consumption. Thirdly; emits fewer harmful chemicals into the atmosphere. Fourthly; emits less noise. Such an engine is perfectly suited for thrust in the range of 50.00 kN - 100.00 kN.
Since 2000, the Pratt & Whitney company has been testing turbo-fan-gear engines intended for the propulsion of commercial aircraft of the Purepower 1000G series. In 2008, the engine underwent rigorous testing and experimentation. The engines have been offered by Pratt & Whitney since 2014. According to the company, these engines are suitable for approximately 40% of existing commercial aircraft. Replacing turbo-fan engines with turbo-fan-gear motors reduces the weight of the aircraft by about 10%. Turbo-fan-gear motors reduce fuel consumption by about 16%, reduce NOX emissions by 50%, reduce noise by 75%. All this together reduces the cost of operating a single plane by at least $ 1.5 million per year.
A variation of the PW1100 engines, as opposed to the engines that power business-jets, is such that the new engines are designed for commercial aircraft that take 180 passengers on board. In 2010, Pratt & Whitney announced that it had an order for more than 200 PW1100 engines. Among other things, the engine was dedicated to the Airbus A320NEO.
The PW1000 engine has a cold to hot flow ratio of 12: 1. By comparison, the CFM56 engine has this ratio of 5.5: 1 and its development version LEAP has this ratio of 9: 1 or 11: 1. The transmission was built by Pratt & Whitney in the late 80's. It has an efficiency of 99% and is able to deliver a capacity of 25 MW.
The PW1000G engines are dedicated to the following aircraft: Airbus A320NEO (PW1100G), Irkut MC-21 (PW1400G), Bombardier Cseries (PW1500G), Embraer E-Jet E2 family (PW1700G, PW1900G), Mitsubishi Regional Jet (PW1200G), Suchoj Super Jet 130 ( PW1600G).
Written by Karol Placha Hetman