History
The Fouga CM.170 Magister is a French training aircraft. The aircraft is the first of its kind turbojet in France. The plane was built by the Fouga et Cie company in 1952. In Poland, the equivalent of the French plane was the TS-11 Iskra training plane, which was developed a few years later (First flight - 1960).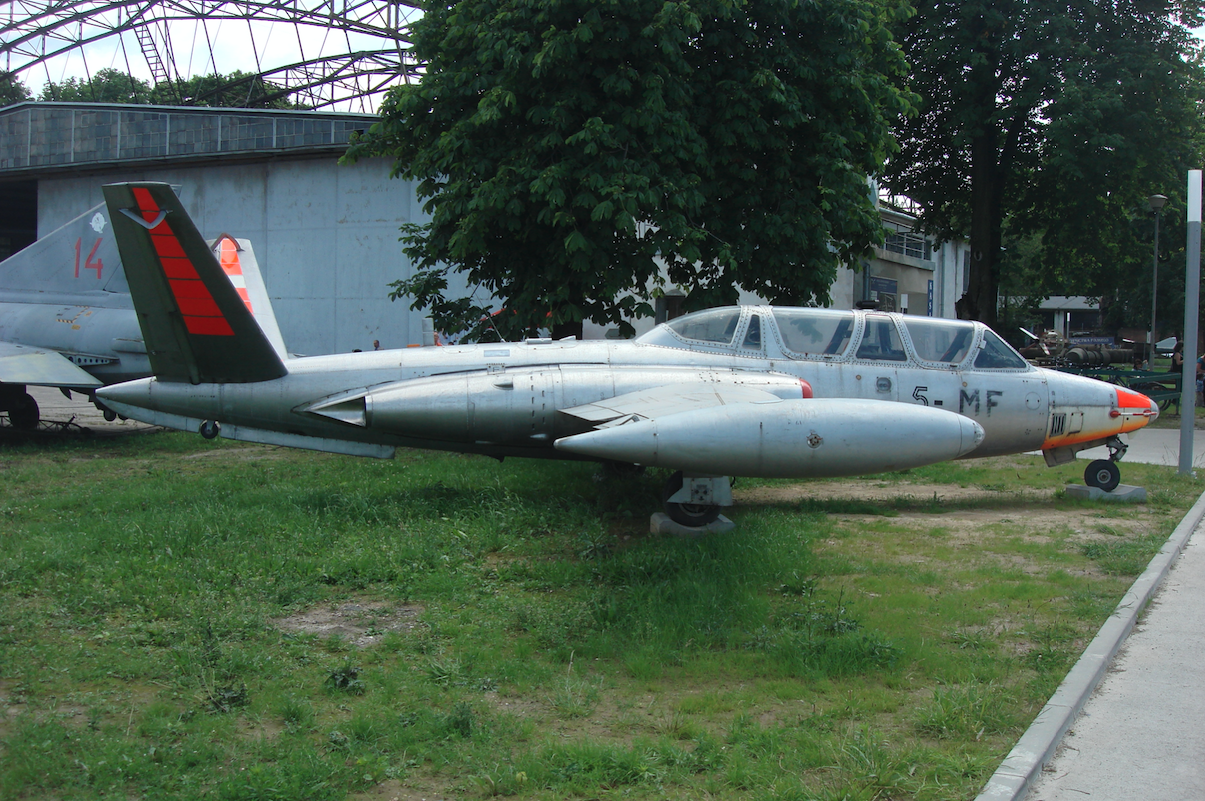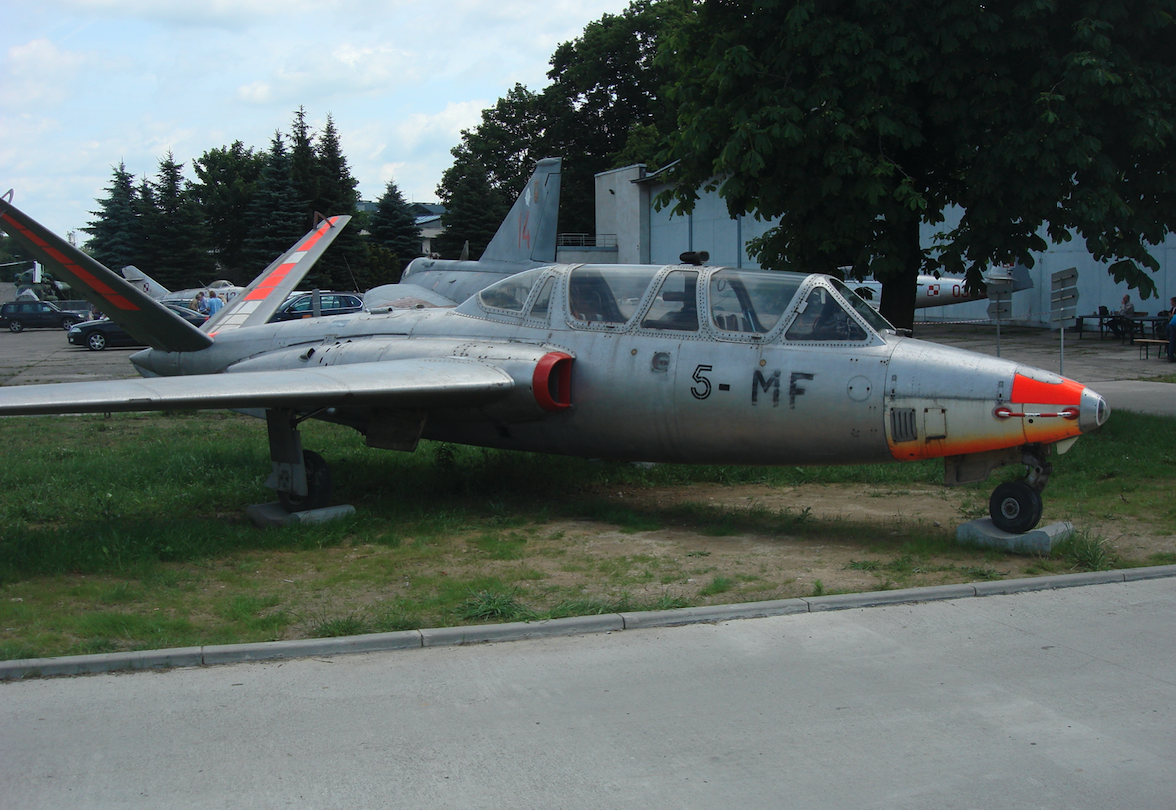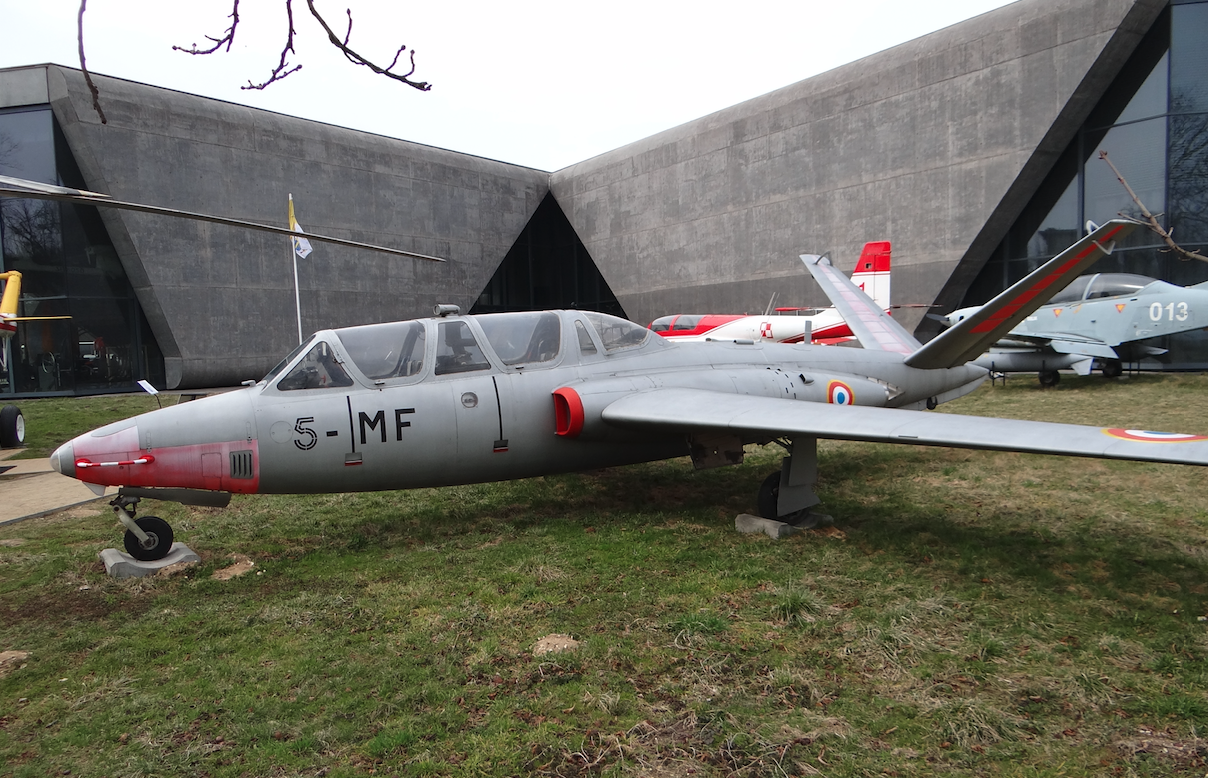 Aerospatiale CM.170 Magister in Krakow. 2010 year.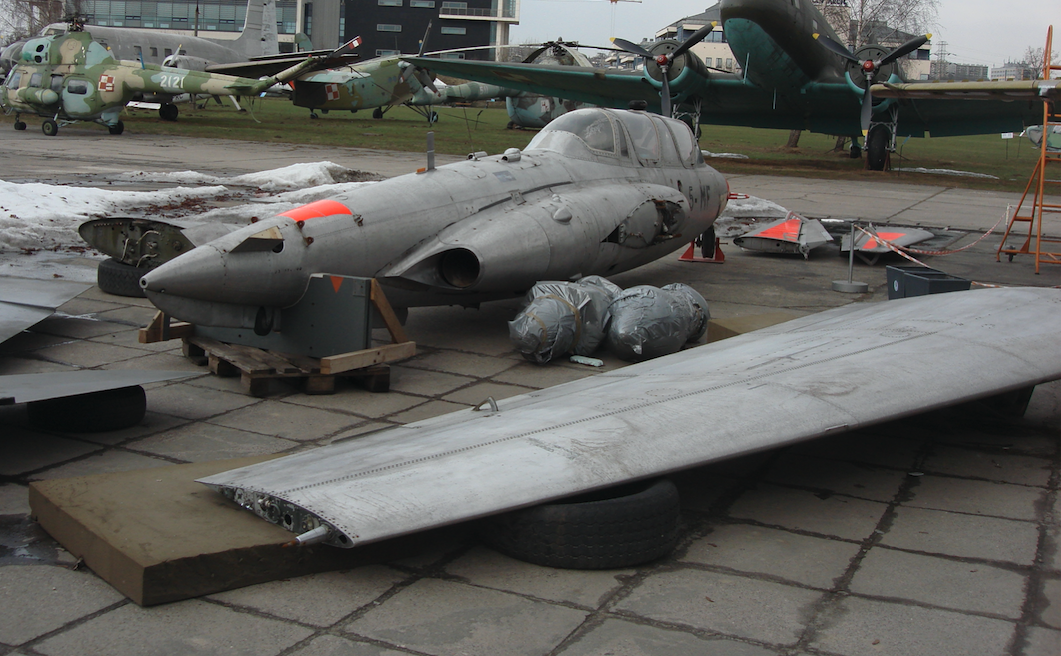 The Aerospatiale CM.170 Magister aircraft (Fuga CM.170 Magister) nb 5-MF No. 458 was delivered to the Polish Aviation Museum in Krakow in 2010. The plane was partially disassembled. After reassembling, the plane was placed at an open-air exhibition.
The CM.170 nb 5-MF No. 458 aircraft is in the color of natural aluminum. The air inlets for the engines are painted red. Orange warning stickers were placed in the front of the plane and on the tail. On the engine nacelles and on the upper surface of the wings, there are French identification marks, a French bow in a yellow border.
Written by Karol Placha Hetman