8th Tactical Aviation Squadron in Mirosławiec
2000 - 2010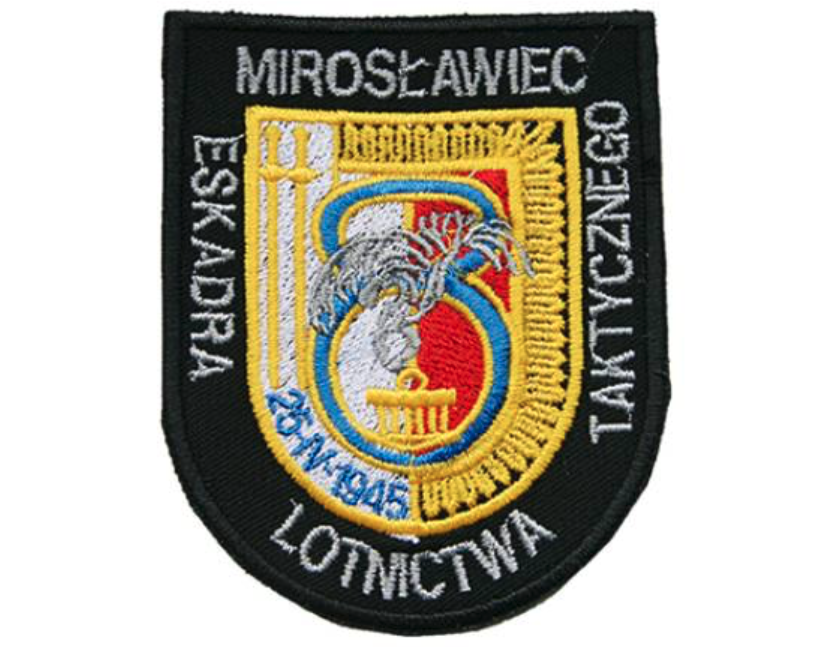 The emblem of the 8th Squadron was a white and red shield with the central number 8, stylized as a bomb, with a stowaw embedded on it. Inside the figure eight, at the bottom, there is a drawing of the Brandenburg Gate referring to participation in the battles for Berlin, and on the left side there are two Grunwald swords and the date of the combat baptism of the unit, which became its official holiday. On the right side there is a hussar wing. The authors of this emblem, designed in 1974, were Capt. pil. Bogdan Dusza and Capt. pil. Jerzy Siedlanowski. Despite a few changes to the names of the Regiment and then the Squadron, the emblem of the unit has not changed.
The squadron's unofficial mascot is a boar. The animal that can be reached in large numbers inhabits the nearby forests of Mirosław. In the first decade of the 21st century, the boar's head was commonly painted on the front of the Su-22 aircraft.
The 8th Tactical Aviation Squadron operated in the period 2000-2010. The squadron operated Su-22 planes.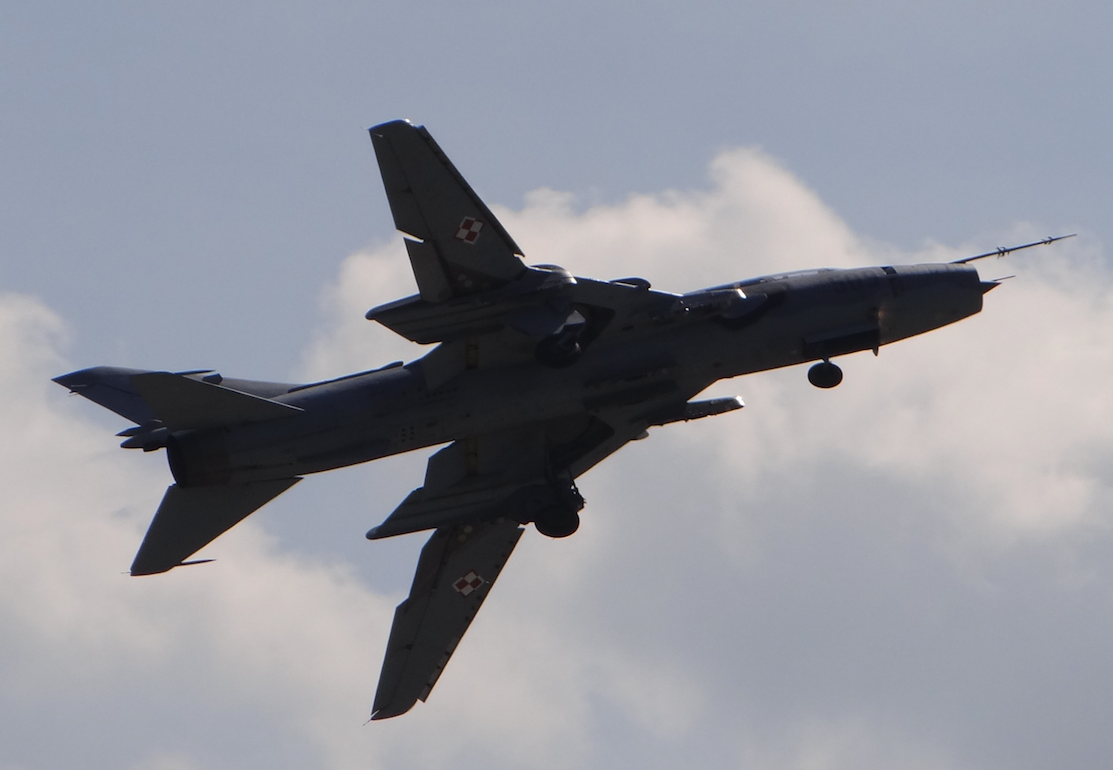 Written by Karol Placha Hetman