Radom 2019-06-18
42 School Aviation Base in Radom.
2011-...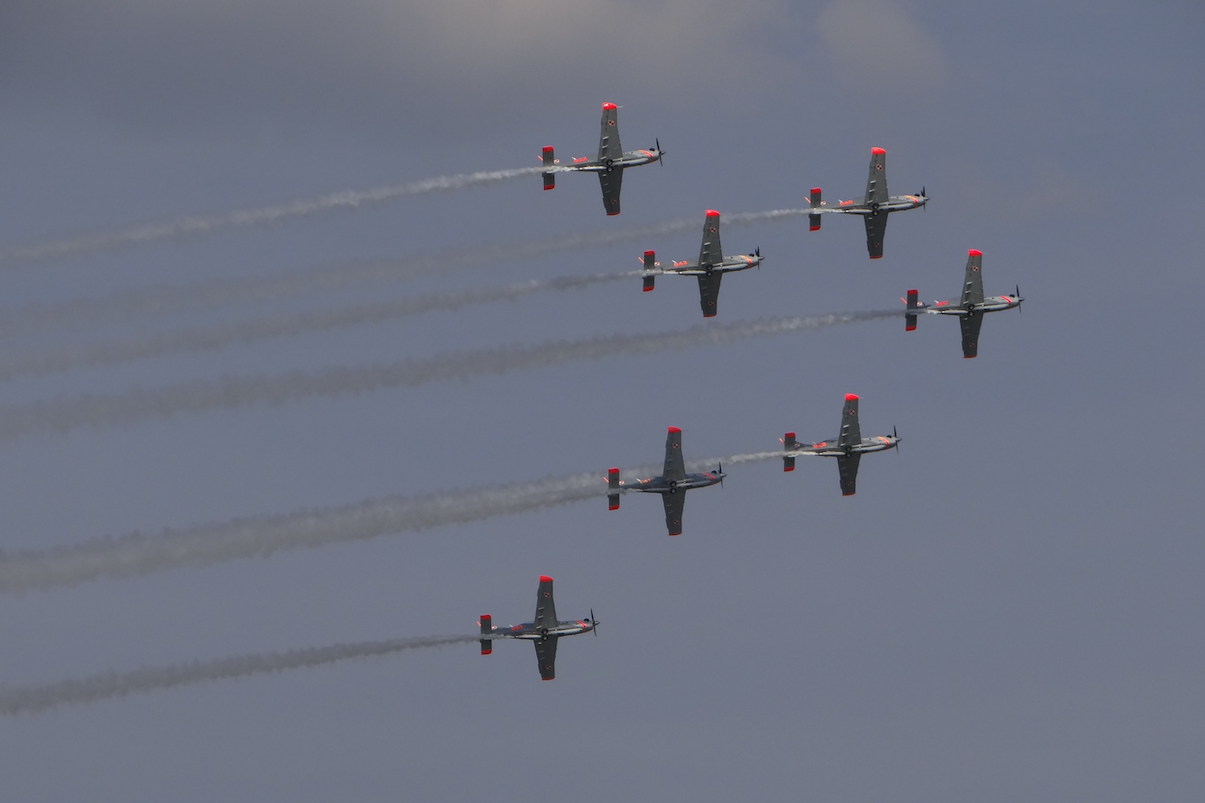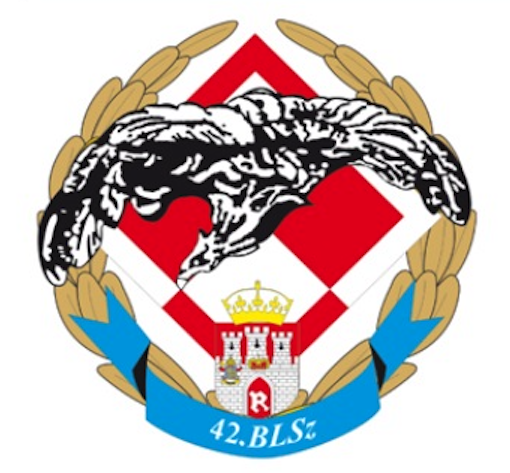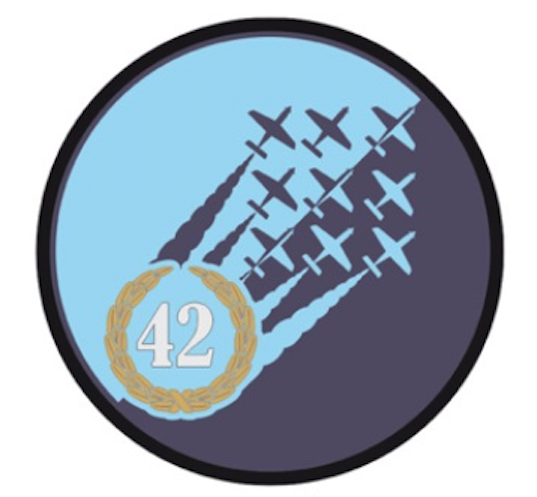 In 1994, the aviation school in Radom was transformed into the 2nd Aviation Training Center. The center was directly under the command of the Higher School of Officers of the Air Force. At that time, it was decided that planes PZL TS-11 Iskra will be based at Dęblin Airport, while PZL-130 Orlik planes will be based at the Radom-Sadków Airport. In Radom, on the basis of PZL-130 Orlik aircraft, the "Orlik" aerobatic team was created.
On January 1, 2011, the 2nd Aviation Training Center was reformed into the 42nd Air Force Base, which was subordinated to the 4th School Aviation Wing. 42. The School Aviation Base has taken over the name of Cpt. pil. Franciszka Żwirki and Eng. Stanisława Wigury. In 2011, Baza received a new banner.
The main task of the base is school flight on the PZL-130 Orlik and PZL M-28 Bryza airplanes. On December 14, 2012, the farewell ceremony of PZL An-2 aircraft took place, which had been in operation in the Polish Army since 1955.
The Radom-Sadków airport is the main airport of military air shows in Poland. These shows were organized every year until 2003, and then every two years. The exception was 2018, when shows related to the 100th anniversary of Polish Aviation took place. The next screenings will take place in 2010.
Written by Karol Placha Hetman