Świdwin 2023-03-23
1st Tactical Air Wing. 2009 - ...
The 1st Tactical Air Wing was formed on January 1, 2009. The unit was created by transforming the 1st Tactical Aviation Brigade. The command of the 1st SLT was placed in Świdwin.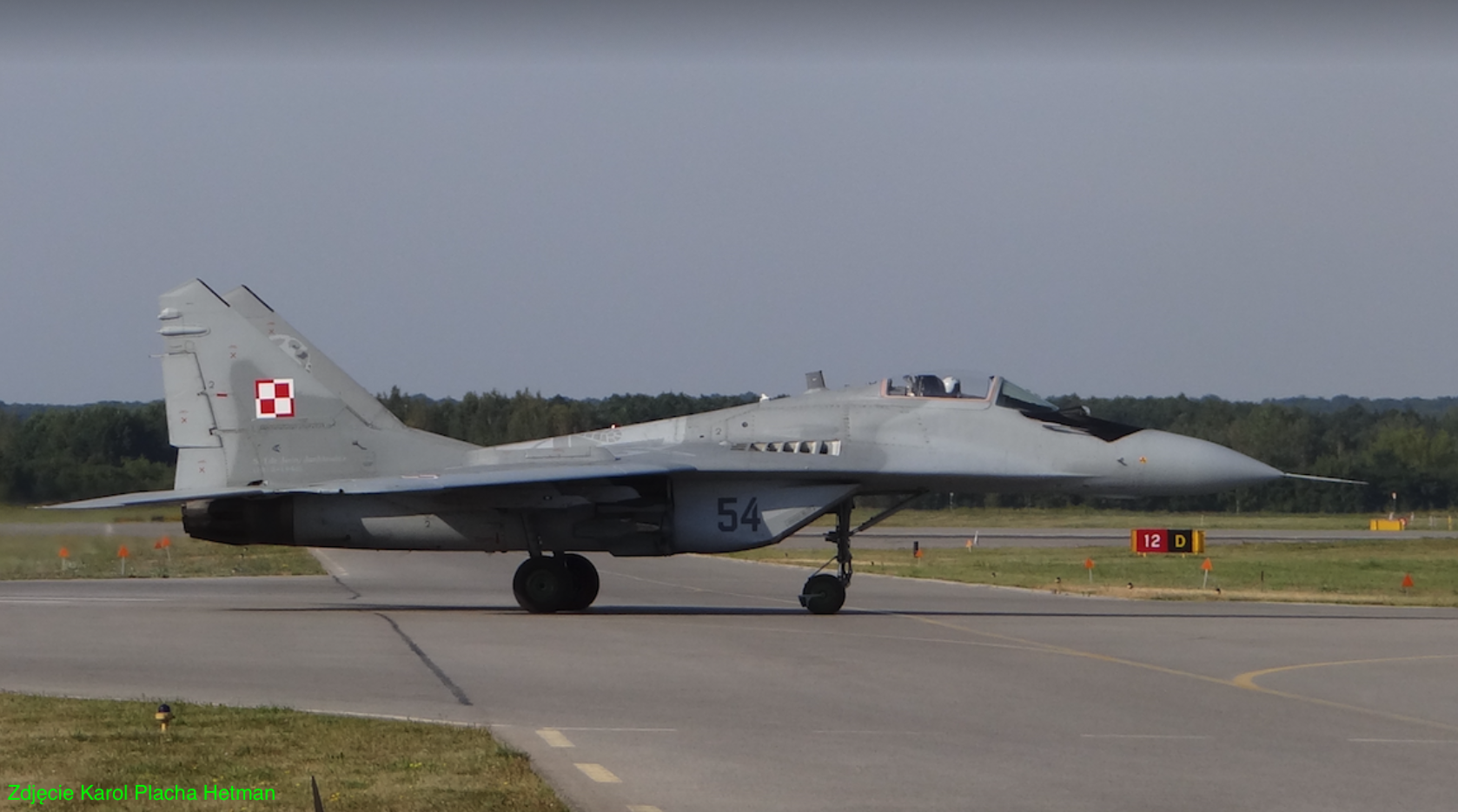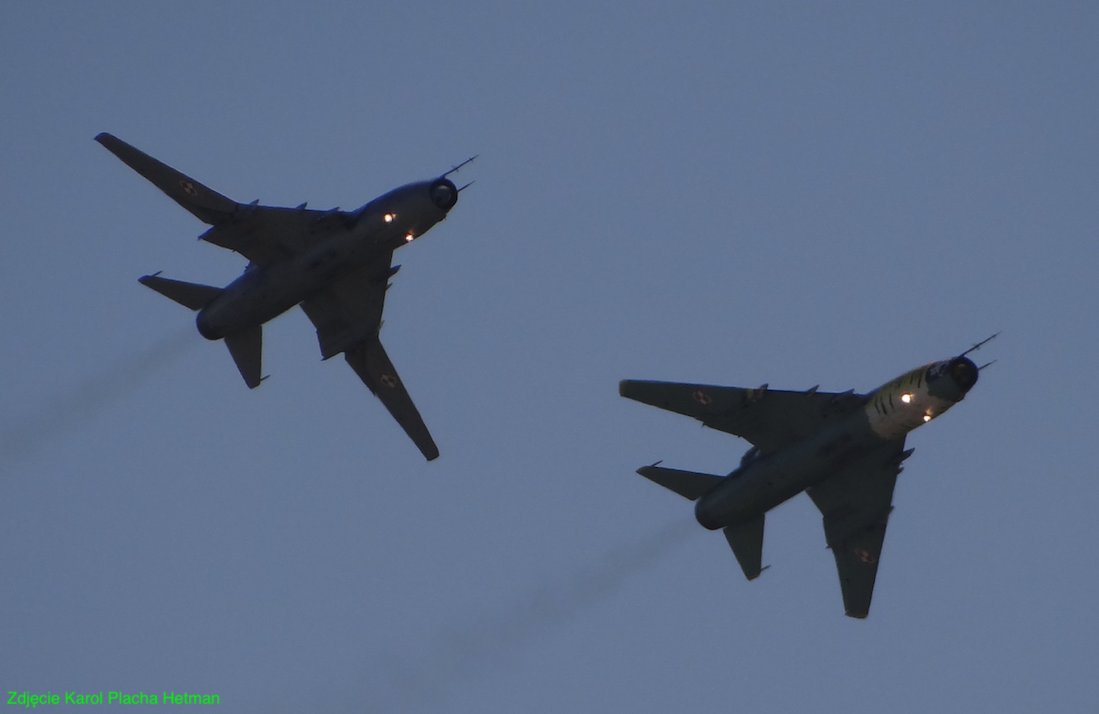 Already in 2006, when the Lockheed Martin F-16 Jastrząb aircraft were introduced to the armament of the Polish Air Force, it was decided to gather the remaining combat units that were armed with MiG-29 and Su-22 aircraft under one commander. MiG-21 aircraft were withdrawn in 2003. This is how the 1st Tactical Air Brigade was created. It consisted of 5 air units: Świdwin, Mińsk Mazowiecki, Malbork, Mirosławiec, Piła. Additionally, there were 5 supporting units. The 1st Tactical Aviation Brigade was responsible for protecting the air borders of Poland.
On 1 January 2009, the 1st Tactical Air Brigade became the 1st Tactical Air Wing. In the meantime, all other Su-22 aircraft were gathered at the Świdwin airport. MiG-29 aircraft were still maintained at airfields; Minsk Mazowiecki and Malbork.
By Decision No. 431/MON of December 15, 2016, the identification mark (emblem) was introduced in the 1st Wing in two versions: for dress uniform and field uniform.
Currently (2023), the following remain under the command of the 1st Tactical Air Wing: 21st Tactical Air Base, 22nd Tactical Air Base, 23rd Tactical Air Base.
As a result of the Moscow state's invasion of Ukraine on February 24, 2022, by the armies of the tsar-bandit Putin, Poland greatly supported the defending Ukraine. The support was humanitarian and military. Talks have begun on the transfer of Polish MiG-29 aircraft to the Ukrainian side. Official declarations were made in March 2023.
Written by Karol Placha Hetman