Kraków 2018-01-20
1st Transport Aviation Base in Warsaw
Initially, the 1st Air Base in Warsaw
Since 2002.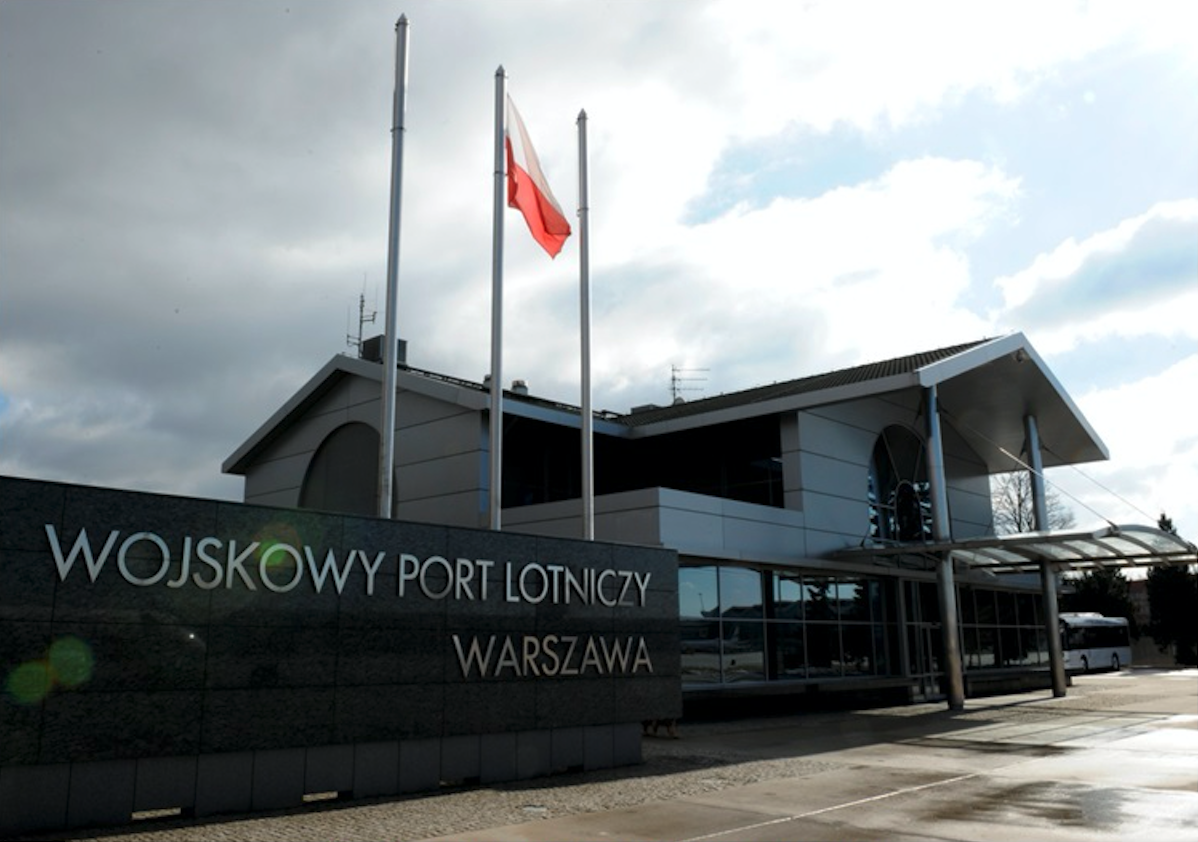 One of the significant changes in the structures of the Polish Military Aviation after joining NATO was the establishment of Air Bases. Until now, there was only one host of the airport and flying equipment, i.e. the regiment's command. After the changes, the airfield and flight security are managed by the Air Base Command, and the planes are owned by the air unit, usually the Squadron. This is also what happened in Okęcie. A base was separated from the 36th SPLTr, which was named the 1st Air Base.
1 Air Base is a branch organizationally part of the Air Force. It was established from the disbanded Security Unit on January 1, 2002, on the basis of the Order of the Chief of the General Staff of the Polish Armed Forces No. 0-269 / Org / P5 of June 26, 2001. The commander of the 1st Blot from the beginning of its existence was Colonel Karol Kudlak.
The banner for the unit was funded on October 5, 2007, thanks to the efforts of the Social Founders Committee composed of representatives of the local authorities of the Warsaw-Włochy district and the milieu of the soldiers of the Home Army Air Base "Łużyce". The annual celebration of the 1st Air Base was established on October 5.
Written by Karol Placha Hetman