Kraków 2021-12-20
130a Section 23.03.1956r.
PZL WSK Świdnik  SM-1 SP-SAD.
On January 19, 2021, the PZL WSK Świdnik SM-1 SP-SAD helicopter returned to the Polish Aviation Museum in Krakow after renovation. The renovation was performed by the Feniks Reco company, which operates in Nowy Sącz. The helicopter has the serial number 101003 and registration SP-SAD. It is the third serial copy built in Świdnik. The helicopter was built from parts supplied by the CCCP. The helicopter belonged to the Institute of Aviation in Warsaw. Various tests have been conducted on it. Among other things, it towed gliders and had additional small wings mounted. In 1973, the helicopter was ferry to the museum in Krakow by the doyen of Polish helicopter pilots Ryszard Witkowski.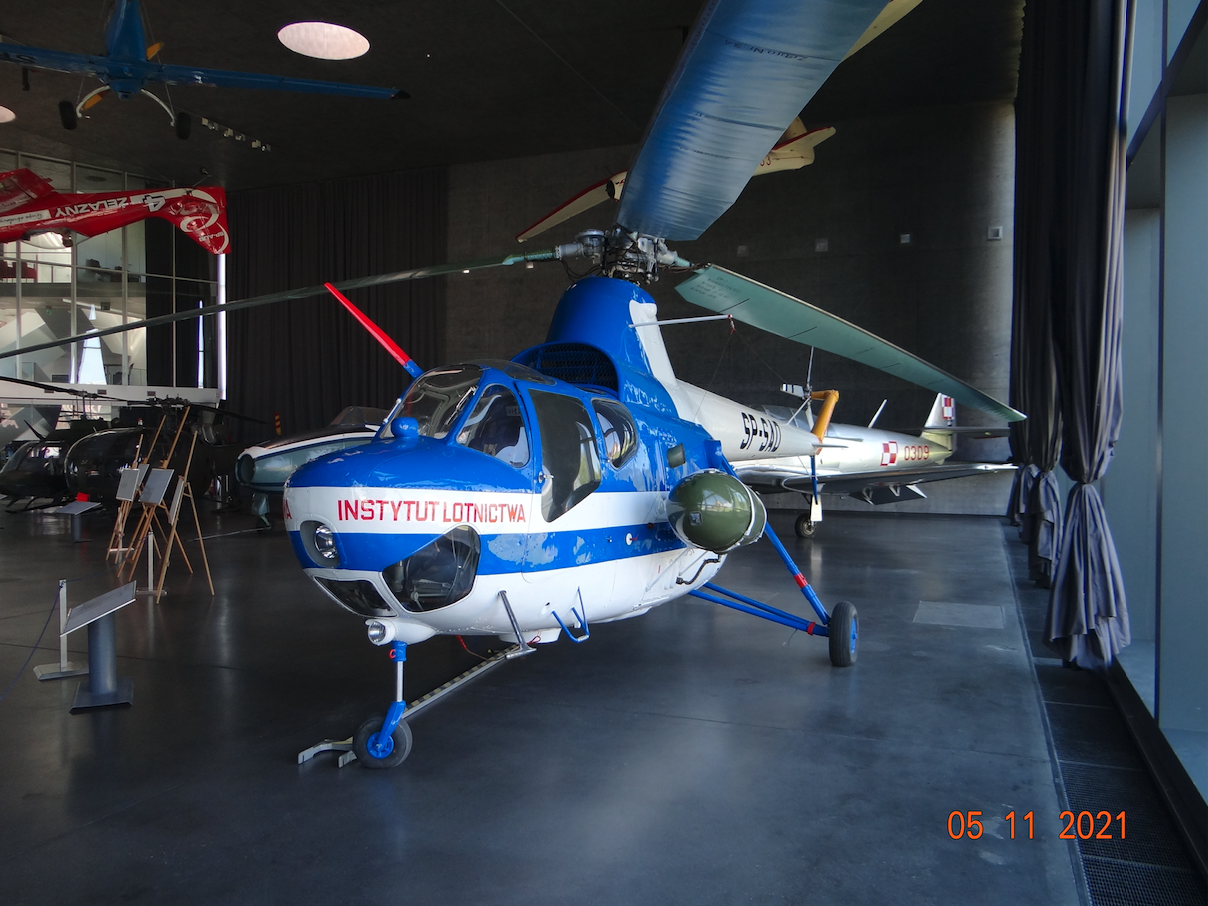 In Świdnik, from 1956 to 1965, 1,597 copies of various versions of the SM-1 were built. Most have been exported to CCCP and other countries. The last SM-1 helicopter was produced in Świdnik at the end of December 1965. Polish Military Aviation purchased 85 SM-1 helicopters and were used until 1983.
Written by Karol Placha Hetman