Ustjanowa Górna 2022-05-20
WSK PZL Mielec Lim-5 P nb 509.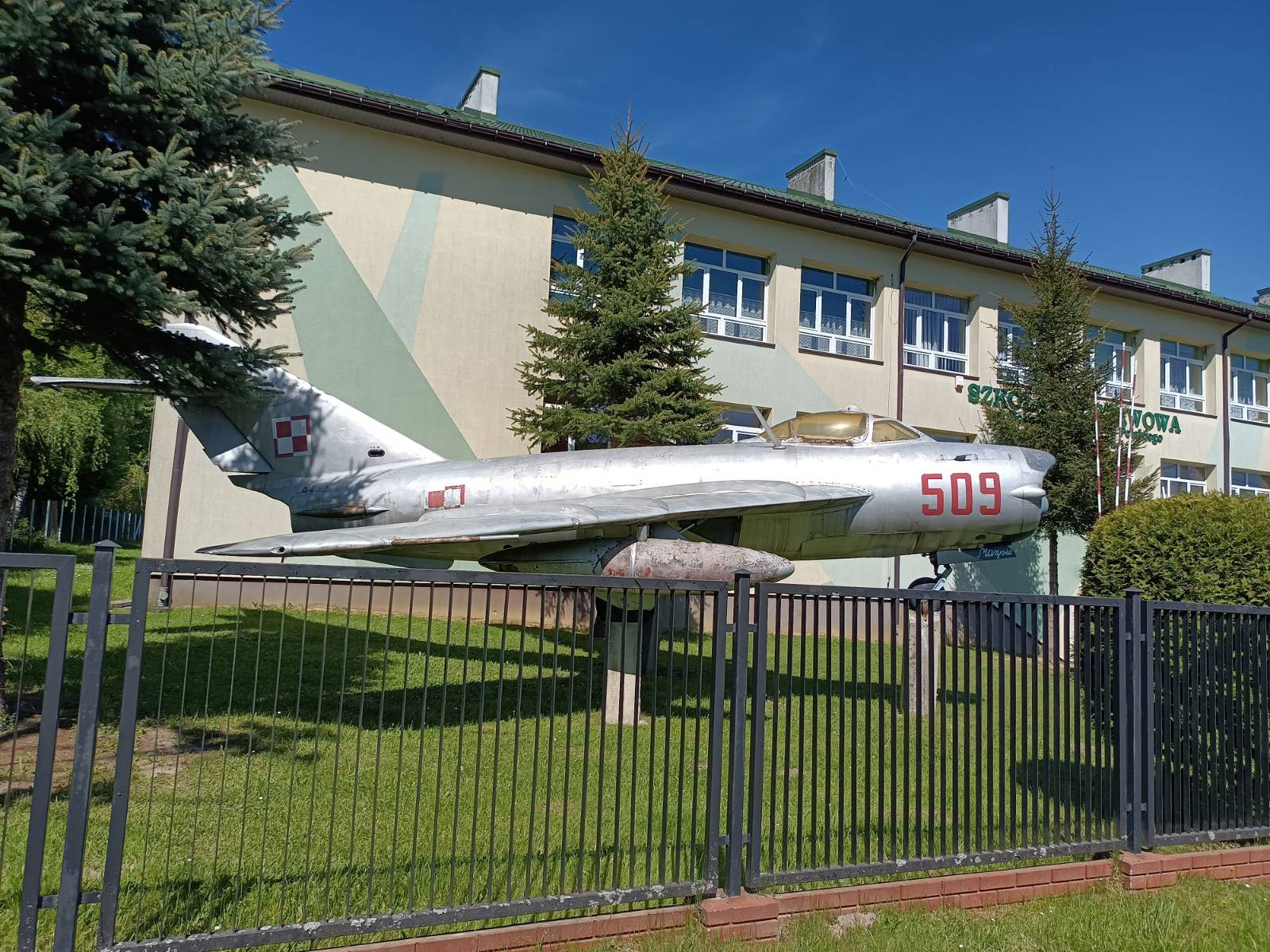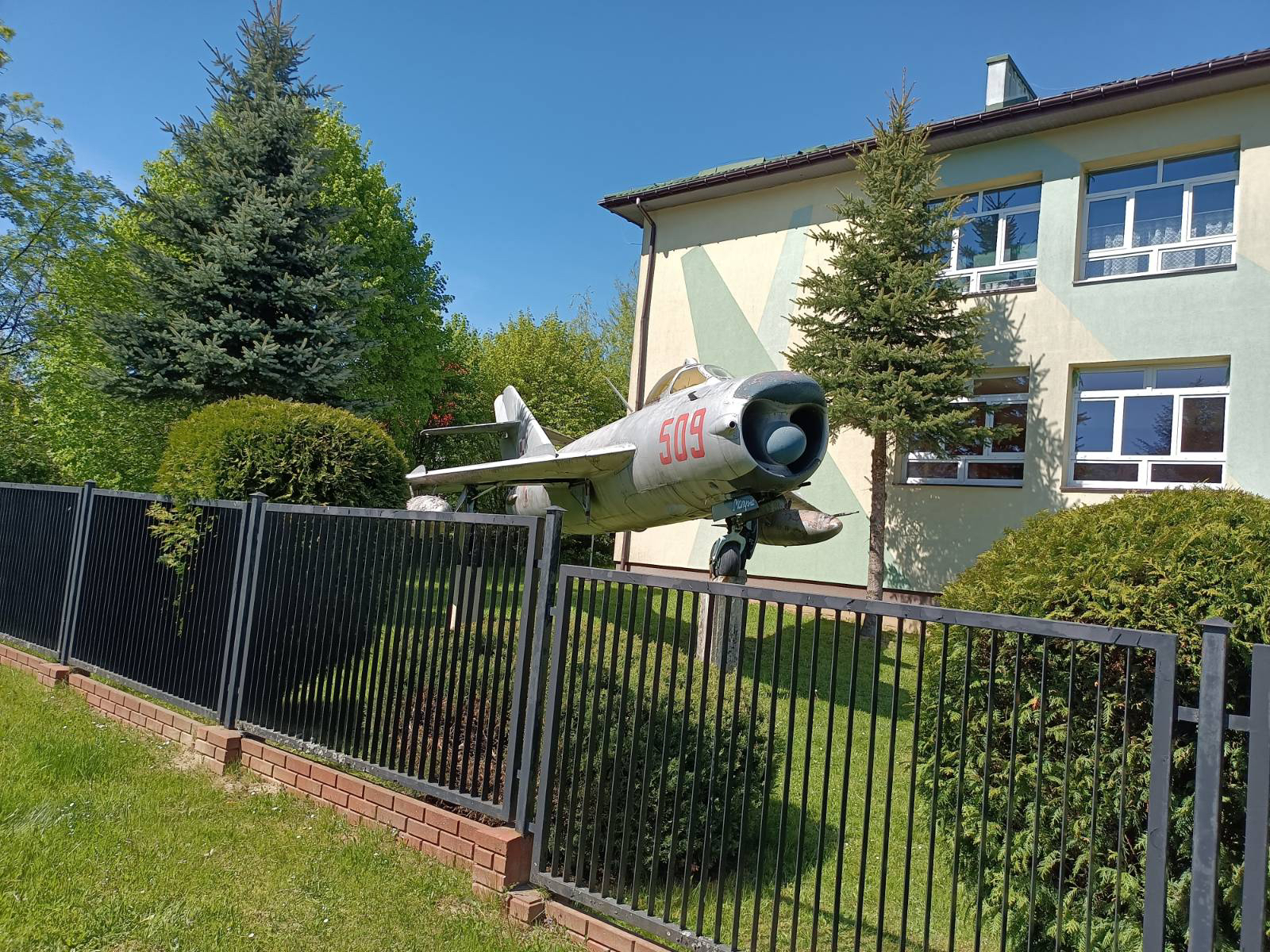 In Ustjanowa Górna in the Bieszczady Mountains, at the Little Bieszczady Loop, there is the Primary School of "Heroes of Polish Aviation." Next to the school, there is a Lim-5 P nb 509 fighter plane, which was produced in Poland at the WSK PZL Mielec factory, as a monument. It is kept in good condition.
Written by Karol Placha Hetman