Kraków 2009-05-27
The An-24 W plane crash, SP-LTU registration on March 26, 1981.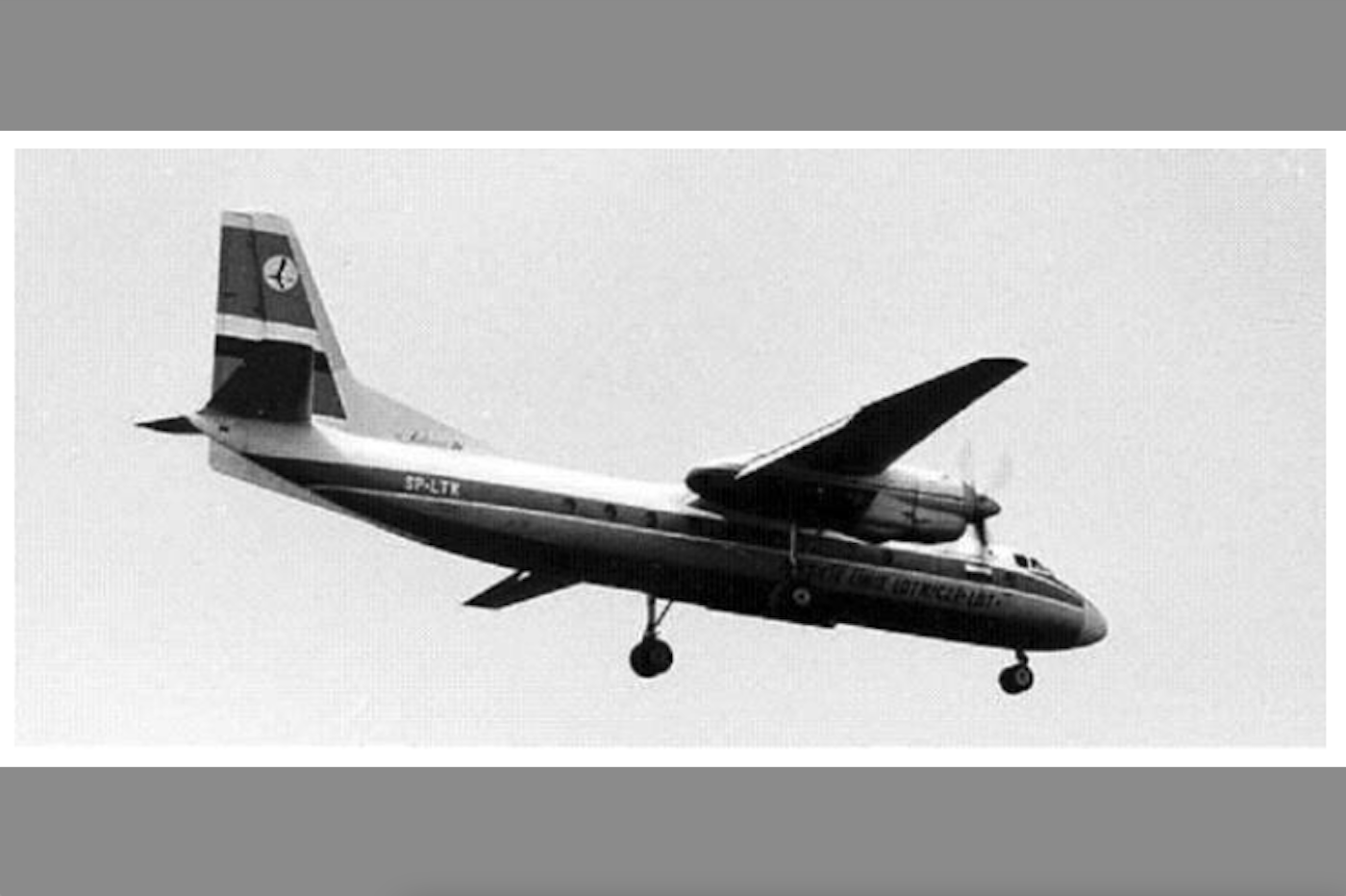 On March 26, 1981, an Antonow An-24 PLL LOT plane crashed, performing a regular flight on the Warsaw (Okęcie) - Słupsk route. The accident happened in the evening during the landing approach at the airport in Słupsk. There were 47 passengers and 4 crew on board.
One passenger, Krzysztof Szerszenowicz, residing in Słupsk, died in the crash. God accept his soul! The rescue operation was carried out very efficiently. Thanks to this, the number of victims did not increase. 24 people directly from the crash site went directly to their homes. 26 people were given medical help in nearby hospitals. There were 11 people left for longer hospital treatment, including one crew member.
At the scene of the accident, the inspection was conducted by the Main Commission for Aircraft Accident Investigation, the Minister of Communications with the deputy minister of this ministry, Major General Jan Raczkowski.
Commission findings.
The flight from Warsaw to the area of ​​the airport in Słupsk was normal. Starting from Grudziądz, in accordance with the rules of air traffic, the aircraft crew maintained radio communication with the airport in Słupsk. Based on the assessment of the meteorological station of the Institute of Meteorology and Water Management, the crew received information about the current weather at the airport. When the plane was approximately 4,500 km from the airport, the crew was informed on the basis of radar data that it was on the correct landing course. The crew confirmed the information received and announced that they are at an altitude of 200 m.
Less than a minute later, the plane hit the ground at a distance of 2,000 meters from the beginning of RWY. About 200 meters earlier, the plane caught on the tops of roadside trees, which caused the tearing off of a part of the right wing. The plane rolled to the right side, hit the right landing gear on the ground and turned 180 degrees. As a result, the fuselage cracked and the plane caught fire. The flight attendant, Mrs. Elżbieta Dobrowolska, with the help of one of the passengers, opened the door and 46 passengers were quickly evacuated. Unfortunately, one passenger was already dead.
The Commission did not reveal anything that would indicate an inoperability of the aircraft. Radio and navigation services, radar and air traffic services worked flawlessly. According to the crew's statement, the engines and control systems of the machine worked properly until the last minute. The technical documentation of the aircraft and the documentation of the crew preparation were flawless.
Commitment, quick and efficient operation during a rescue operation were emphasized; soldiers of JW, ambulance service, fire brigade and civil militia.
The probable cause of the crash was the incorrect interpretation of the altimeter indications and / or its operation by the crew. In fact, the plane was lower than the crew realized.
Written by Karol Placha Hetman