Kraków 2008-12-20
Tragedy An-12 SP-LZA on 13.05.1977.
Polish An-12 plane crash. 1977.
Antonow An-12 No. 6344307 nb 50. Delivered on September 29, 1966. In the period June-July 1967. used as a LOT SP-LZA aircraft. Also in the period from August 1976. until the disaster on May 13, 1977. used as a LOT plane.

On 13.05.1977, the An-12 SP-LZA nb 50 aircraft No. 6344307 flew on the route Rzeszów-Beirut (capital of Lebanon). Approaching the landing at the airport in Beirut, which lies in the Khalden district, it crashed around 8:45 local time. Beirut Airport is the only civilian port in Lebanon. The entire crew was killed, nine people. The plane was carrying a load of strawberries to Lebanon. The command issued by the ground control in Beirut to go to the designated glide track for linguistic reasons was repeated twice. Soon the contact with the plane was lost. The machine hit a mountain slope at an altitude of 700 meters, 8 km from the airport. Town of Aramousz (Armroussieh).
Why? The matter is still unclear to this day, and its backstage is hidden. Everything secret by confidential. Of course, one can accept the thesis about crew error and a blow up, were it not for the photo we discovered a few years ago on the web.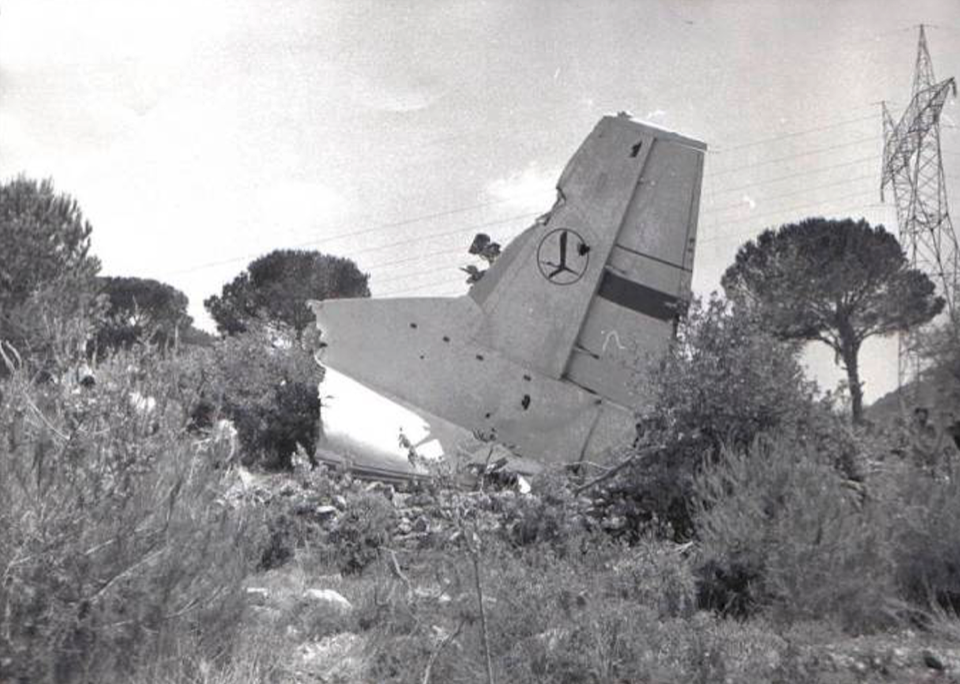 Undoubtedly, these are the remains of Polish An-12, just what they do in the tail of these three large holes, as if after bullets.
Then, in our environment, everyone was saying that the plane was shot down. One should know that in the years 1975-1990, there was a civil war in Lebanon in which Syria and Israel were also involved. The second aspect is the matter of transported cargo. Local news was that the plane was carrying weapons. If so, then we got involved in an unsolvable conflict from which our nation had nothing but tears for loved ones.
Will we ever know the whole truth, or will we continue to swim in guesses and clues? I am afraid that the lack of de-communization and lustration strengthened the shadows of the Polish People's Republic, and various commercial means of communication have food and feed the public with sensation.
Crew; (captain -first pilot) lieutenant colonel pilot Henryk Bajer, (co-pilot) lieutenant colonel pilot Tadeusz Florek, lieutenant colonel navigator Jan Kowalik, lieutenant colonel Jerzy Grzywalski, major Adam Rybak, captain Janusz Lech, ensign Kazimierz Krupa, NN, NN. Honor their memory!
Written by Karol Placha Hetman