Tomaszów Mazowiecki 2012-10-10
Tomaszów Mazowiecki – Nowy Glinnik airport.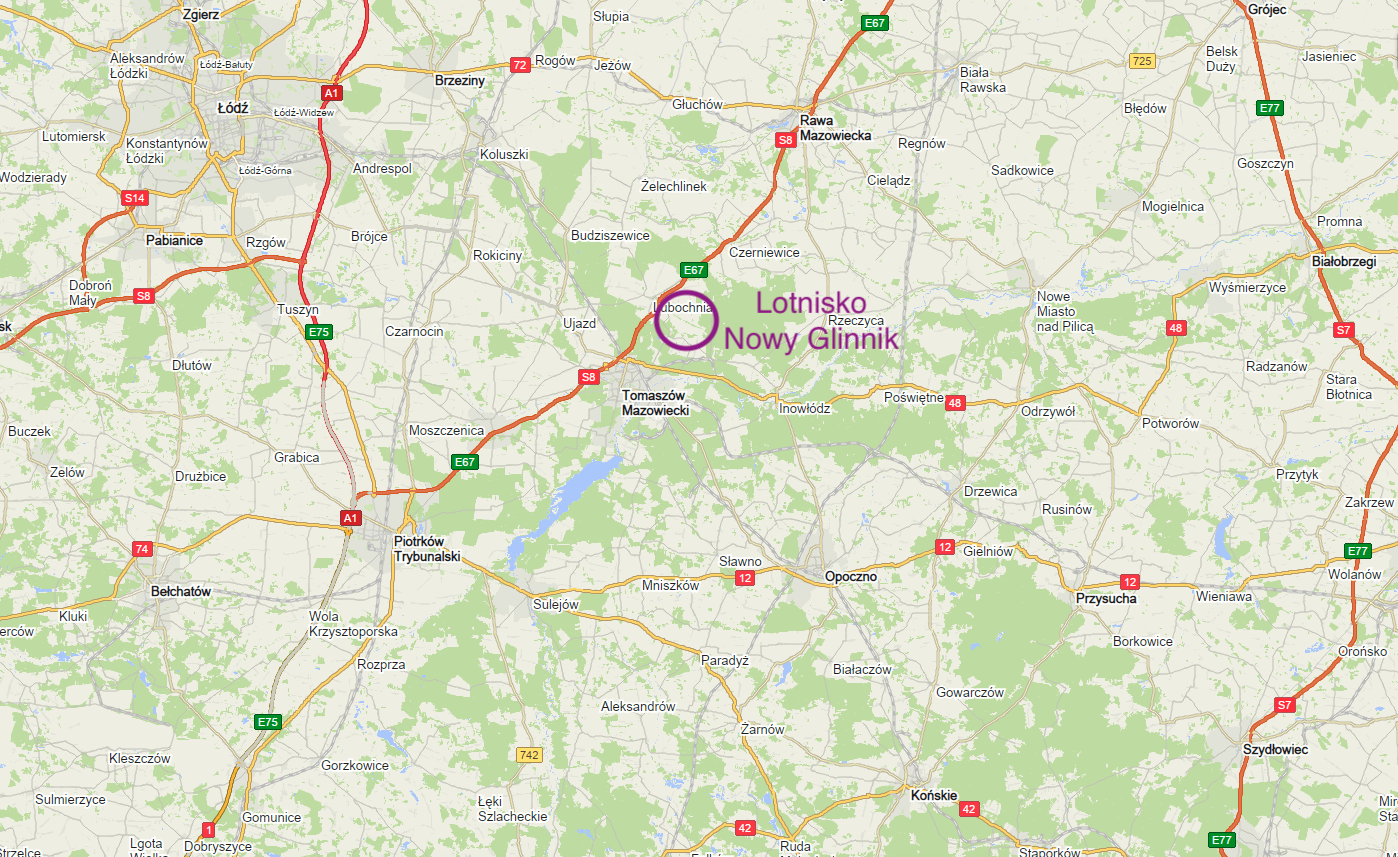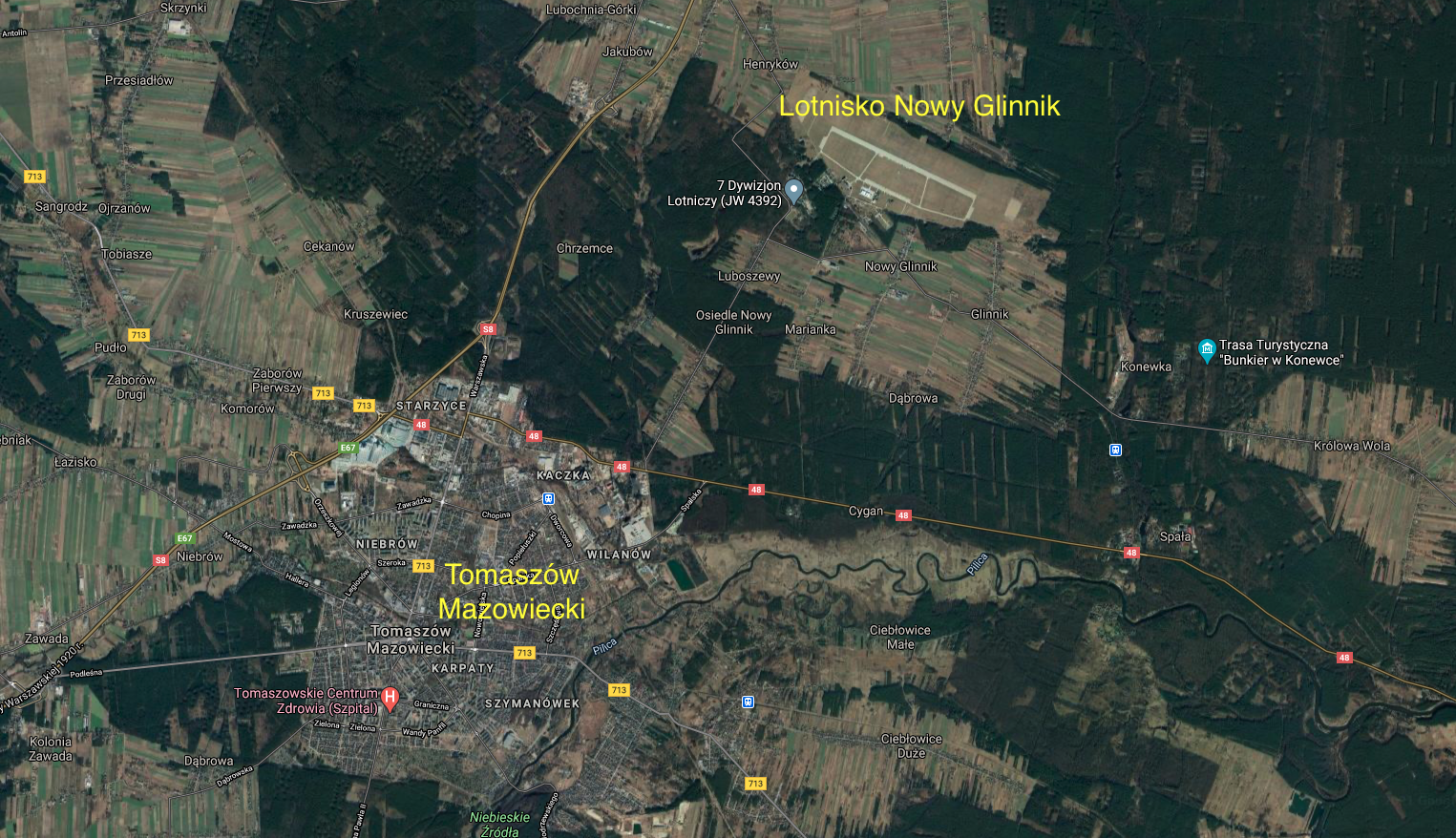 The beginnings of Nowy Glinnik Airport.
Tomaszów Mazowiecki Airport is better known as Nowy Glinnik Airport. This is the Polish Airport, the history of which dates back to the 1920s. Around 1925, on the land of the Ostrowski estate, the marking out of a landing strip for airplanes began. This landing site was used, among others, by the then President of the Republic of Poland, Ignacy Mościcki. For this occasion, a wooden building was built as an airport and a wooden hangar that could accommodate two planes. During this visit, the president was hosted at the local palace complex.
In 30 years, planes landed sporadically at the airport. They were mainly used by local manufacturers when they went to Łódź (Lublinek) or Warsaw (Mokotów).
During the defensive war of 1939, the airport was not bombed by the Germans, because no combat units of the Republic of Poland were based on it. During the occupation, in 1941, the German army became more interested in the airfield, in preparation for aggression against its Moscow allies. They were especially interested in the huge area of ​​the airport, which could accommodate many planes, equipment and soldiers. At the same time, the area was surrounded by forests on almost all sides, which made it easier to keep the secret. Additionally, the Todt Organization was active in the region.
The airport has been expanded. A dozen or so wooden warehouse and social barracks were built. There was no shortage of wood. Presumably, the airport was used for communication with shelters in Konewka and Jeleń.
Probably on January 17, 1945, the German army destroyed the landing field. According to other information, in February 1945, the Nowy Glinnik Airport was demined by Soviet soldiers, and in fact they blew up the loads buried on the landing field. This way of mine clearance. On January 18, 1945, Russian soldiers entered Tomaszów Mazowiecki.
In the period 1954-1955, the Nowy Glinnik Airport was expanded. In addition to the new concrete runway (RWY) with dimensions of 2,000 m x 60 m (which exists in these dimensions until now, in 2012), a network of taxiways, individual aircraft parking stands (stands) and a centering zone were created. In addition, many other facilities for servicing turbojet aircraft were built.
Written by Karol Placha Hetman