Rzeszów 2022-10-01
The tragedy of Antonow An-24 SP-LTD "Dunajec" on 2.11.1988.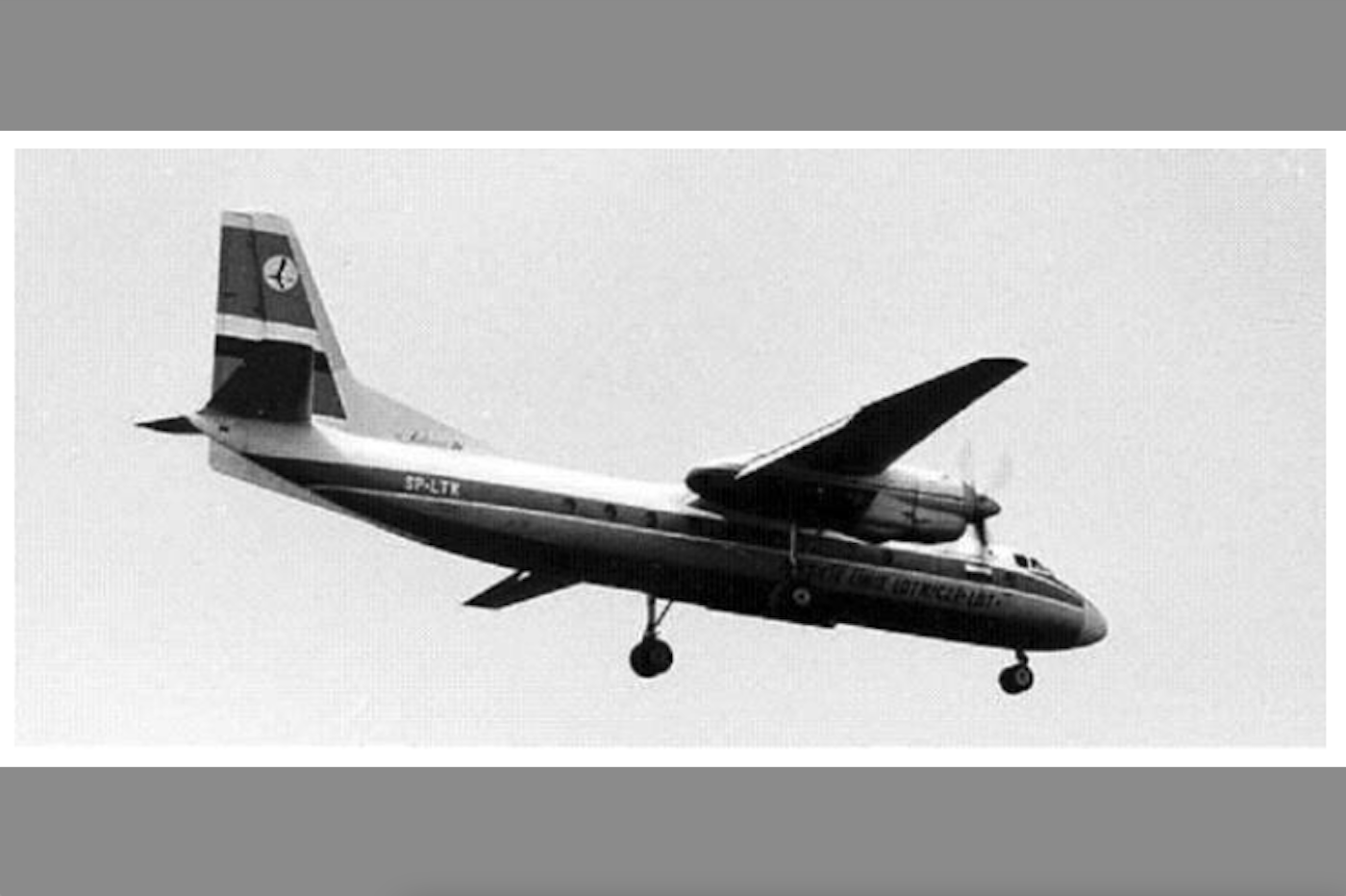 On November 2, 1988. An-24 plane in SP-LTD "Dunajec" has an accident near Rzeszów. One person died.
The An-24 W SP-LTD plane was on a flight from Warsaw to Rzeszów. There were 29 people on board: two pilots, two flight attendants and 25 passengers. The landing was to be carried out at the Jasionka airport from the eastern side. At 10:25 am, before landing, the engines failed. Most of the electrical system has stopped working. Communication with the ground was lost. Both engines stopped working and the plane was gliding only.
The plane normally has a flight speed of 540 km / h, and there are two minutes of flight time until RWY. Engines failed to restart. The crew knew that they had to make an emergency landing in unlikely terrain. The crew captain (lieutenant colonel) Kazimierz Rożek was a pilot with 30 years of experience. He had to prepare for an emergency landing without a landing gear, because it wouldn't extend anyway. In front of the plane there was a large meadow in the village of Białobrzegi near Łańcut. When the plane hit the ground, there was a major shock. The plane quickly lost speed and stopped. The flight attendants and two MO officers in the plane quickly evacuated. Several dozen seconds later, the plane exploded and burned down completely. Weronika Szwed, a 69-year-old resident of Rzeszów, did not survive the catastrophe. Lord, give her eternal rest! Several people were seriously injured. Hospital assistance was provided to 13 people. Even so, the effects of the disaster were minor.
This disaster caused the management of PLL LOT to decide to withdraw the obsolete and worn out Antonov An-24 aircraft from service. The destroyed machine was bought in 1966 and was 22 years old.
Written by Karol Placha Hetman