Warszawa 2019-07-01
The history of LOT Polish Airlines. Part 6.
2015 - 2019.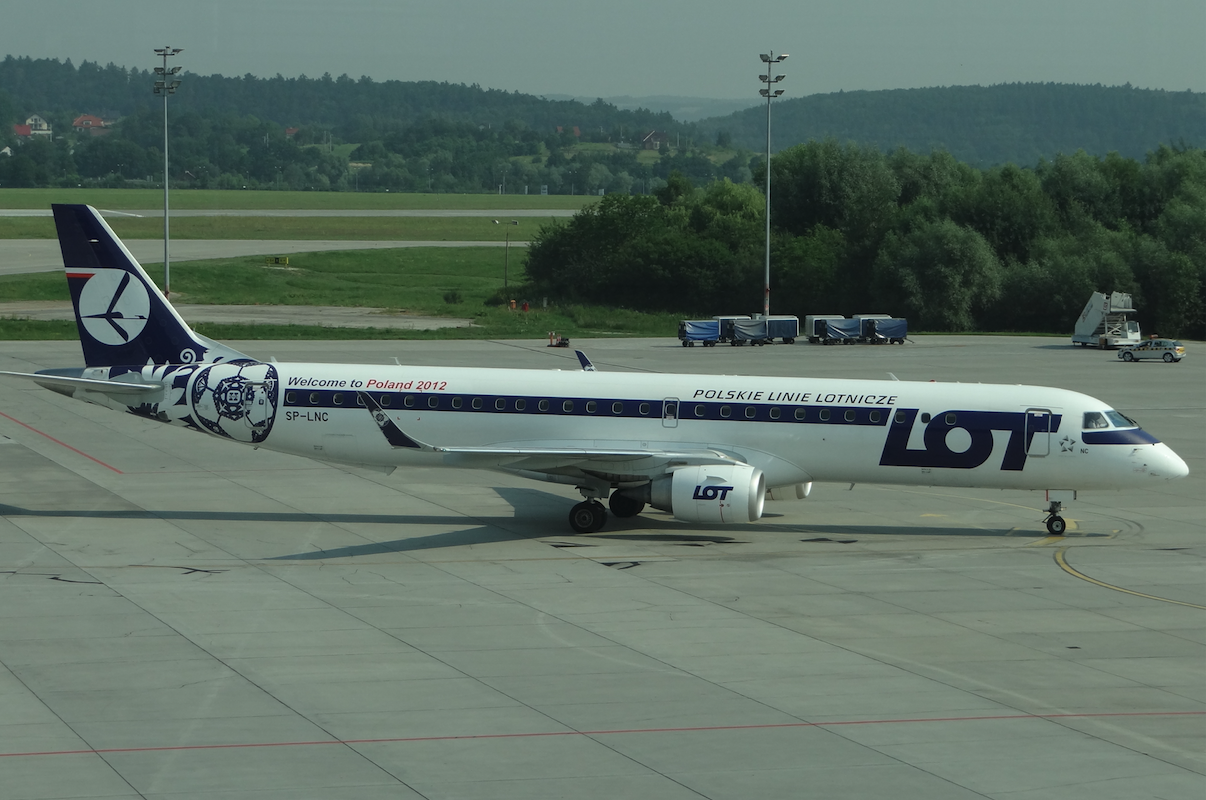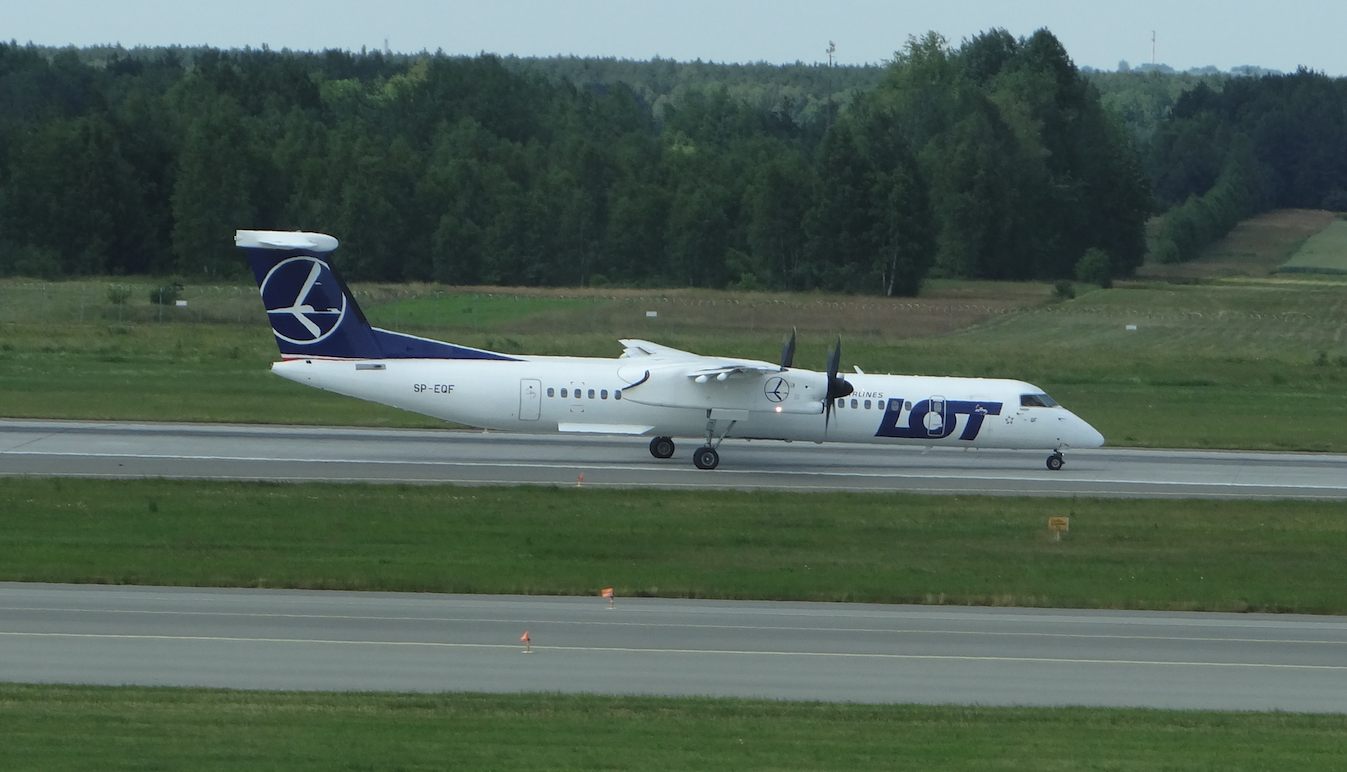 2015 year.
In 2015, PLL LOT had only 45 routes and prospects for the liquidation of some of them. In the ranking of carriers, PLL LOT was only in 92nd place. Summing up the previous Part 5 of the History of LOT Polish Airlines, it should be clearly emphasized that the company was poorly managed. Though we don't think the boards were incompetent and unprofessional. We are more inclined to the thesis of deliberate action, to sell a company with highly trained personnel and good planes to Lufthansa for little money.
In September 2012, President Marcin Piróg assured that the financial condition of PLL LOT was good, and in November 2012, the management board asked the State Treasury for public aid in the amount of PLN 1 billion. Financial support of the State Treasury in the amount of PLN 400 million, granted in December 2012, was intended for debt repayment. In March 2013, another financial aid was applied for in the amount of PLN 380 million, but it was finally withdrawn. Due to these PLN 400 million, the European Commission initiated procedures to ensure that this state aid did not distort competition on the European market.
In 2013, a report by the Republican Foundation was published, which indicated a number of irregularities in the management of PLL LOT in the period 2008-2012. It was shown, inter alia: lack of a coherent policy, lack of corporate governance, frequent changes of the management staff (high severance pay), no reaction to changes taking place on world in commercial transport, illogical asset sale.
On 2014-10-30, PLL LOT broke the record for the flight length with a Boeing B.787. The plane was in the air for 14 hours 30 minutes. The flight from Warsaw to Antofagasta in Chile was commissioned by KGHM Polska Miedź SA.
In 2015, significant political changes took place in the Republic of Poland. On 08/06/2015, Professor Andrzej Duda took the office of the President, and in the autumn elections (2015) to the Polish Parliament, the United Right won with the leading Law and Justice party. The advantage was so great that they could form a government on their own and start repairing the country.
Of course, not all citizens liked these changes, but in general Polish society was very satisfied. Finally, the Polish family was supported. Unemployment has decreased. Wages have increased. Extreme poverty has been eradicated. The army and the police were subsidized and developed. In state-owned companies, the staff was replaced with persons with substantive preparation. Political and military cooperation with the US has intensified. Poland has become a country counting not only in Europe, but also in the world, and not a boy to pat on the back.
New management of PLL LOT. 2016 year.
After years of rolling LOT Polish Airlines by the ruling coalition of the Republic of Poland (Civic Platform, Polish People's Party), our national carrier, after political changes, under the leadership of Mr. Rafał Milczarski, regained its rightful position.
At the beginning of 2016, Mr. Rafał Milczarski became the new president of the PLL LOT State Treasury Company. Rafał Milczarski was born in 1977. He graduated in economics from the University of Cambridge. During his studies, he did an internship at, among others, UBS bank in Zurich and JP Morgan in London. He has extensive international experience in the transport industry. After graduation, he worked in the maritime and rail logistics department of Foster Yeoman Limited from Great Britain. He co-founded Kolej Bałtycka, one of the first private rail freight carriers in Poland. In 2005, together with the industry investor Freightliner Group from Great Britain, he founded Freightliner PL, a freight rail carrier, which as president and co-owner he led from a startup to achieve a several percent share in the freight transport market in Poland. Rafał Milczarski is also the founder and former president of Freightliner DE, a German subsidiary of Freightliner PL and the Association of Independent Railway Carriers. Privately, he is the husband of Martyna and the father of Marysia, Jaś and Ignacy. Interested in history and economy. Rafał Milczarski has been the president of the management board of PLL LOT since 28 January 2016.
Under the leadership of the President of PLL LOT, Rafał Milczarski, the company began to develop very dynamically. The problem has already been forgotten - How to use your fleet? - What seems to be the only problem of the previous presidents.
The plans of President Rafał Milczarski included several very interesting new directions, including Brazil. According to freemasons and liberals, this direction is exotic. They do not know that Brazil and Argentina are home to a large community of Polish descendants, whom the communists did not want in the People's Republic of Poland, and England wanted to get rid of them. They also do not know that business relations with Brazil are not so small, and when they board an Embraer plane, they think it is an airplane from the West. The current fleet of PLL LOT is able to serve direct flights to Rio de Janeiro, Sao Paulo and Mexico City.
This is not the end of PLL LOT's plans. There are at least five cities in China worth opening routes to. Direct connections to Singapore, Thailand, India and greater frequency of flights to South Korea are also desirable.
Australia is also a desirable destination. In its history, LOT Polish Airlines has already flown there on a charter basis. The current fleet, even the B.787-9, does not allow direct voyage to Australia. Here, LOT Polish Airlines should enter into a deal with another carrier from that region.
LOT Polish Airlines currently maintains connections to 60 airports on 4 continents. The carrier's strategy assumes that by 2020 the fleet will increase from 47 to 70 aircraft. In 2017 alone, the company launched 23 new connections.
2016 year.
In 2016, PLL LOT launched 17 new connections. Among other things, he reactivated the former connection to Tokyo.
In 2016, LOT Polish Airlines established cooperation with Nordica. Nordica is the Estonian national airline founded in 2015 after the collapse of Estonia Air. The company is 100% state-owned. It uses Bombardier CRJ-900 and CRJ-700 planes. On November 5, 2016, Nordica and LOT Polish Airlines signed a strategic cooperation agreement. As a result, LOT Polish Airlines acquired a 49% stake in the Estonian company. All planes cruising for Nordica are still painted, but additionally they bear the PLL LOT logo.
2017 year.
In April 2017, LOT Polish Airlines launched a direct, regular connection Warsaw - Los Angeles for the first time in history. The distance is 9,650 km. The flight B.787 takes approximately 12 hours 15 minutes with a return flight time of 11 hours 35 minutes. In high season, flights take place every day. Ticket prices start from PLN 3,500 in both directions.
In 2017, LOT Polish Airlines also returned to Newark Airport near New York.
Also in 2017, the very profitable connection Krakow - Chicago was returned. Initially once a week, and at the beginning of 2019, three times a week.
LOT Polish Airlines returned to regional airports in Poland, launching flights to Tel Aviv from Gdańsk, Poznań, Wrocław and Lublin, as well as to Lviv from Poznań, Bydgoszcz and Olsztyn.
In 2017, LOT Polish Airlines accepted the Boeing B.737-800 as its status No. 4, and in December 2017, it received the first two Boeing B.737 MAX 8 aircraft.
In 2017, LOT Polish Airlines carried 6.8 million passengers. In 2018, there were 95 routes in the airline's network. The national carrier had a fleet of 51 aircraft, including 8 Boeing 787-8 Dreamliners. Plans for 2018 provided for the delivery of 12 more machines: three Boeing 787-9 Dreamliners, three Boeing 737 MAX 8s carrying 186 passengers, six used Embraers 195 with 116 seats on board.
LOT Polish Airlines base in Budapest. 2018 year.
Due to the collapse of the national carrier in Hungary, Malev Hungarian Airlines, in 2012, Hungarians had great difficulties traveling to other continents. Good Poland-Hungary relations led to the establishment of the PLL LOT base in Budapest in 2018. It was a political and business endeavor. LOT Polish Airlines offers flights from Hungary to the USA: Budapest - New York and Budapest - Chicago. Ticket prices were at the same level as flights from Poland.
A new level of service for PLL LOT passengers.
A new level of passenger service has been introduced in LOT Polish Airlines. Three classes have been introduced on all routes and on all aircraft: Business Class, Premium Economy, Economy Class. Although passengers may sit on identical seats, their level of service is completely different. In Business Class, adjacent seats are free and at the disposal of this passenger. You can easily set up with a small office. Passengers always have access to electricity and wired internet. The level of entertainment is much higher. Meals are included. Hot and cold drinks are unlimited. The toilet for them is also separate and equipped with cosmetics. LOT Polish Airlines monitors the number of people willing to buy a higher class ticket. Therefore, the number of seats for a given class may change without having to replace the seats.
In 2018, LOT Polish Airlines launched a Warsaw-Singapore connection. The distance is 9,415 km. Flight time approximately 12 hours and the return flight 12 hours 10 minutes. The time difference is 6 hours. Flights run four times a week. Ticket prices start from PLN 3,000 in both directions.
The city of Rzeszów, as the third city in Poland (after Warsaw and Krakow), has a direct connection with New York. Also Rzeszów - Tel Aviv connections were opened. In Asia, LOT Polish Airlines flew to Beijing, Seoul, Singapore and Tokyo.
Once again, PLL LOT won the Global Traveler award.
In 2018, LOT Polish Airlines received 4 more new Embraer 190 aircraft.
In 2018, the company's 90th anniversary took place. On this occasion, one of the planes was painted in retro colors. The Embraer E175 aircraft with SP-LIM registration received the colors used in the period 1945-1973. This plane serves domestic and European routes. It takes up to 82 passengers on board. The plane was one of 12 machines of this type in the LOT Polish Airlines fleet.
Strike at LOT Polish Airlines. 2018 year.
In January 2018, it was announced that the national carrier's financial result was very good. The company's management in 2016 took the company straight, and in 2017 the company made a good profit. As a result, legally, management received high financial rewards. The amount of PLN 2.5 million in bonuses for the management board for 2017 has been disclosed. In Poland, this is a huge amount that stimulates the imagination. Compared to PLN 20,000 - 30,000 gross for a pilot or PLN 7,000 gross for a flight attendant. How much do PLL LOT employees earn? Older flight attendants at LOT Polish Airlines earn on average PLN 9,000-11,000 gross per month. Dreamliner captains receive over PLN 30,000 gross per month.
And that was the beginning of a dispute between the crew and the management. More precisely, the conflict was inflamed on the line of management (President Rafał Milczarski), and two trade unions.
There were seven trade unions operating in LOT Polish Airlines, four of which were important. As a result of talks with the management, "Solidarność" and the Trade Union of PLL LOT employees signed a new payroll agreement. "Solidarity" operating in PLL LOT and the Trade Union of PLL LOT Employees have been criticized in extremely harsh and vulgar words by other trade unions.
Two trade unions demanded significant wage increases, a return to the previous wage table, which was suspended in 2010, when the then president, Sebastian Mikosz, terminated the collective labor agreement in connection with the restructuring of the company.
The protest lasted from March 2018 and a strike for May 2018 was already announced at that time. The case went to court. The court agreed with the management board and declared a possible strike illegal. The trade unions appealed against the court's decision, and the court set the date of the appeal hearing for November 2018.
In April 2018, trade unions threatened to strike over the long weekend in May. The referendum lasted from 2018-04-21 - should you go on strike? The trade unions that announced the referendum announced the result: 90% of unionists support the strike. It was not the first referendum, because in autumn 2017 there was already an attempt to hold it.
Ms Monika Żelazik, the leader of the inter-union strike committee, was released on disciplinary grounds in June 2018. The National Labor Inspectorate concluded that it had happened unlawfully because the consent of the trade unions had not been obtained. The management board of PLL LOT was fined.
In July 2018, the second-instance court quashed the decision to secure the claim, and trade unionists announced that a strike at LOT Polish Airlines would take place in September 2018. LOT Polish Airlines again applied to the court to secure the claim and they obtained it.
The trade unions have decided that the strike will start on 2018-10-18, and the reason will be the dismissal of Monika Żelazik and the demand to reinstate her. LOT Polish Airlines once again applied to the court to secure the claim, but the court refused to deal with the case. As explained by the spokesman of PLL LOT Adrian Kubicki, quoting a fragment of the letter from the court, the previous decision is in force.
On October 18, 2018 (Thursday), the trade unions could not stand it and took a protest. From 05:00 a picket began at the headquarters of the management board.
Trade unions said they were on strike not because of the wage rules, as was the case in the spring referendum - and, as a result, a court order - but to reinstate their leader. To this argument, LOT Polish Airlines replied that there was no strike referendum on the strike due to the dismissal of Ms Monika Żelazik. Therefore, he found the strike illegal.
In fact, the trade unions put forward all the demands. There were demands for the liquidation of B2B contracts, which some people consider to be junk contracts. And the main demand was the resignation of President Rafał Milczarski.
On 2018-10-22 (Monday), CEO Rafał Milczarski disciplinary dismissed 67 people who did not start work and exposed the company to large financial losses. Interestingly, only the captains did not start the work. The rest of the staff went to work. In one case, there was no chief of cabin crew. Some pilots have received requests to pay compensation for losses caused by flight cancellations. LOT Polish Airlines has started rebooking tickets and providing hotel accommodation for travelers affected by the strike. Additional crewed planes were hired.
On 2018-10-25 (Thursday), LOT Polish Airlines summed up the seven days of the ongoing strike. 56 out of the 2,346 scheduled flights were canceled, or 2.4% of departures. 183,000 passengers made their trip as planned. The regularity of connections was 95%, and the punctuality remained at the level of 70%. The management board decided to modify the connection network due to the ongoing strike. More, additional planes with crews were rented.
It is worth asking the question - Why this protest?
When the LOT Polish Airlines company was barely spinning, the crew was more afraid of the company's collapse and job loss. Now that the new management has straightened her out, they want to share the profits. It's a good attitude.
Only that at the present time the requirements for employees have increased significantly. Attention is paid to the punctuality, regularity and quality of passenger service. It cannot be that the captain arrives last and long late. As a result, the plane takes off an hour later because its slot is lost. Unfortunately, punctuality in PLL LOT is only 70%. Others have argued that the passengers are still lazy and they are the ones who are not punctual. But it is the cabin crew who should help the passenger to settle in on the plane. After all, only 40% of passengers fly regularly, and others occasionally and often find it difficult to find themselves in a strange environment.
Unfortunately, in LOT Polish Airlines there is still something called a wave in the army, i.e. the principle of seniority. This principle was established in the 1930s and used to apply to all airlines in the world. President Rafał Milczarski fought with this relic. In the past, the pilot kept the controls all the time. The older the pilot was, read more experienced, the more he could choose routes, days and hours of flights in the schedule. Every senior pilot was better off, but every junior pilot knew he was going to be a senior pilot someday. Currently, it is not so at all that the person with the most raids is the best. Now the best pilot is the one with the most take-offs and landings. And it may be that the captain with 5 years of experience in commercial airlines is more experienced than the one with 10 years of experience, because the former has performed more takeoff / landing operations.
At LOT Polish Airlines, the seniority rule has already been broken once; in April 1989, when the excellent Boeing B-767 planes, with a two-man cockpit crew, entered the fleet. Both pilots had to know English, not just one of the five-man crew in the cockpit. And it turned out that many of the senior pilots could not fly the B-767s. When they mastered the English language, they were on the level of the younger ones.
Gone are the days when a captain was a demigod, a hero, and a hero. A man of above average. Now his level of profession is on a par with bus drivers.
A similar problem arose among the cabin (cabin) staff. Wrongly reduced to the level of cleaning toilets. Unfortunately, the level of culture of some passengers on board can be embarrassing. They leave a pigsty and are not interested in the fact that another passenger will be seated in this place in a moment. This is the effect of the slogan - "I pay, I require". Since the cabin crew has no influence on it, unfortunately the duties must be greater. This is where the staff rebels, demanding cleaning crews be brought on board. On the other hand, when the flight to New York takes 8-9 hours, the cabin crew have time. There is no economic justification for taking additional cleaners on board just to carry out a simple task, neither difficult nor time-consuming. The trade unions might agree to it, were it not for the fact that they fear that after landing, they will be ordered to vacuum and wash the windows from the inside. However, it will come to this. You may wonder if additional payment for this activity would solve the problem. In social and private schools, the teacher often wipes the bottom of the little ones, cleans the toilet after them; although it is not included in the duties.
Currently, LOT Polish Airlines employs approximately 1,700 employees. Some of the employees work on B2B contracts, but we don't know which one. This is a global trend, because Ryanair in Poland is switching from full-time jobs to B2B contracts. There are approximately 900 employees in the seven trade unions. In 2018, about 200 employees received raises. More employees were recruited.
Management emphasizes that it is true that pilots earn more on other airlines. But there they have to find a hotel on their own and drive to it. The effects are sometimes tragic when it turned out that there was a disaster, because the pilot was sleepy, and he slept "on a jack" with knives, to which he had two hours away, only to have as much salary in his pocket as possible. At LOT Polish Airlines, the hotel staff has paid for the hotel and the transport to it is paid for.
The struggling two trade unions were in a rather difficult situation. And they were certainly not helped by the help of the hysterical opposition, composed of politicians who expressed the principle - "The worse, the better." By striking, they began to put pressure on those who not only did not strike, but were against it.
The management had already taken into account the possible strike and its scope. He knew that he would be able to handle 90% of calls, if not more. He was behind the government of the Republic of Poland. He was not afraid to go to court and to the labor court. New pilots are coming who want to fly the really perfect B.787-8, B.787-9 and B.737-MAX planes. Each subsequent day began to plunge the strikers.
The mass media were less and less concerned with this matter. If they did write something, it left many doubts. For example - "All strikers have already received new job offers from other carriers." What were they waiting for? Personally, we would not hire people prone to protest. It is possible that some people dismissed from disciplinary action would win in the labor court and return to work, but rather their career at LOT Polish Airlines would be over.
Solution.
On 2018-10-26 (Friday) at 19:00, negotiations were started, which ended after midnight (02:30) with the conclusion of an agreement. A member of the supervisory board of PLL LOT, Bartosz Piechota, made a declaration "On the employer's will to reinstate the chairman of the On-Board and Aviation Personnel Trade Union (ZZPPiL), Ms Monika Żelazik, the chairman of the PLL LOT Communication Pilots Trade Union, Mr. Adam Rzeszot, and the remaining 66 employees of the company dismissed due to the strike In addition, the statement contained "Declaration on the withdrawal of the reprimand issued on 2018-10-03 to Captain Pilot Adam Rzeszot, as well as the withdrawal of pecuniary claims directed to employees who took part in the strike." Further negotiations were started on 2018-10-29 ( Monday) from 08:00.
The carrier's operations were slowly returning to normal. On 2018-10-27, LOT Polish Airlines canceled 7 out of over 300 planned flights. The company representative explained that the following flights were canceled: Warsaw - Newark (LO15), Tokyo (Narita) Warsaw (LO80), Seoul (Incheon) Warsaw (LO98), Koszyce - Warsaw (LO518), Szymany - Lviv (LO739), Lviv - Warsaw (LO758), Rzeszów - Warsaw (LO3804). Eight flights were canceled on 2018-10-31.
On the part of the management of the PLL LOT company, it was guaranteed that the dismissed disciplinary workers would be restored to work and that no consequences would be incurred for participating in the strike.
During the talks, it turned out that the union side not only does not respond to President Rafał Milczarski, but also Mr. Bartosz Piechota, who conducts the dialogue on the part of the company. The strike committee tried to move the talks to the level of task exchange via email, which was difficult to agree to. But the situation of the protesters was getting more and more difficult every day. Some were running out of entitlement. The company's position, despite the financial losses and the alleged image losses, was getting stronger and stronger. There was no real image loss, as none of the passengers who had bought a ticket for the voyage they made were left alone with the problem. The more that at that time, there was an unspoken protest in the German company Lufthansa. Dozens of flights to / from Poland were canceled. The management of LOT Polish Airlines controlled the development of events in 100% and made anticipatory measures.
Ultimately, the strike ended with overnight talks on 2018-10-31 / 2018-11-01. Trade unions pointed out that not all problems have been solved and the dialogue will continue.
2019 year.
From June 2019, the LOT Polish Airlines plane flew from Warsaw to Miami, Beirut, Varna and Corfu.
Flights Warsaw-Miami is a completely new direction. It is true that PLL LOT planes have already flown from Warsaw to Miami, but only under the contract with Rainbow Tours signed in 2016, operating charter flights in the winter season. Miami is the fourth city in the USA to which PLL LOT planes fly. It was Chicago, New York and Los Angeles. Florida is a state in the USA where many Poles live. The distance is 8,499 km. Time difference 6 hours. The flight time to Miami is 11 hours 25 minutes and the return flight is 10 hours 10 minutes. Ticket price from around PLN 3,000, return. Flights are performed 4 times a week.
The Warsaw-Varna connection is the second route to Bulgaria. In the 1970s, flights to Varna were very popular. Varna is the third largest city in Bulgaria, located near Golden Sands, one of the country's greatest tourist attractions. The Warsaw-Varna connection is already the 107th route in the LOT Polish Airlines network. The tour only runs once a week, on Sunday. The flight from Warsaw to Varna takes 2 hours. The plane takes off at 9:10 and arrives at 12.10 local time. On the way back, start at 13:00, and landing at Chopin Airport at 2 p.m. Polish time.
From 2019-09-11, Boeing B.787 planes fly on the Warsaw - Delhi route. Four times a week. Distance Warsaw - Delhi is 5 271 km. Flight time to Delhi 7 hours 5 minutes and return 8 hours. The price of a return ticket starts from PLN 2,500. It is true that India is an exotic country for us. But remember that India is the seventh economy in the world with 1.3 billion people living there. It is a good market for our economy, and there are also many tourist destinations.
Also, from September 2019, PLL LOT flies from Budapest to Brussels and Bucharest.
In November 2019, the Warsaw - Colombo (CMB) connection was launched. Colombo is the capital of Sri Lanka. The distance is 7,327 km. The time difference is 3 hours 30 minutes. Flights are performed three times a week. The flight time to Colombo is 9 hours 5 minutes and the return flight is 10 hours 25 minutes. Ticket price from PLN 2,300 (return).
In April 2019, the Krakow - Olsztyn, Krakow - Bucharest and Krakow - Dubrovnik connections were launched.
For the Rainbow Tours travel agency, PLL LOT operated 13 charter routes from Katowice. For this reason, a summer base for one Boeing B.737-800 aircraft was established at Pyrzowice Airport.
Vilnius - London City.
LOT Polish Airlines has won a tender for air operators to service flights from Vilnius to London City, informed on November 22, 2018 (Saturday) Lithuanian Minister of Transport Rokas Masiulis. The tender was settled on 2018-11-21 (Friday). From May 2019, LOT Polish Airlines planes operate this route. The contract was concluded for a period of five years. This combination was especially awaited for Lithuanian businessmen. Flights are operated twice a day. True, Ryanair and WizzAir flew to the UK, but it was not possible to fly only for one day. The routes are served by newly acquired Embraer 190 planes, which take 106 passengers on board. The Embraer E190 is one of the aircraft allowed to land at London City Airport, which is characterized by a short runway and a steep approach angle.
In June 2019, similar connections to London City from Warsaw and Budapest were launched. The Warsaw - London City route is operated twice a day, six times a week, except Sundays. The planes take off at 7:15 and 16:15. Landing in London City is scheduled for 9:00 a.m. and 6:00 p.m. local time. Return flights from London depart at 9:30 am and 6:30 pm local time.
Tariffs and classes in LOT Polish Airlines.
In 2019, LOT Polish Airlines introduced other travel standards, which in addition to occupied seats on the plane involve the possibility of rebooking the flight date. The remaining basic classes: Economy Class, Business Class, Premium Economy. However, five tariffs were distinguished: Economy Standard, Economy Basic, Economy Semi Flex, Economy Full Flex, Premium Semi Flex. The standard fare is ideal for longer journeys or if you take larger luggage with you. The ticket is non-refundable, but it is possible to reschedule your journey for a fee. The flex fare is intended for people who frequently change their travel plans. It contains all the conditions of the standard fare, additionally you can return the ticket for a fee.
LOT Economy Class.
On all intercontinental flights in lot Economy Class, you can take hand luggage up to 8 kg and checked baggage up to 23 kg. All seats in the Boeing B.787 Dreamliner are equipped with an electric socket, a USB port and an individual on-board entertainment system. The plane has LED lighting and darkened windows, the task of which is to minimize the so-called jet-lag. Jet-lag is a team for fast time zone change. Traveling on long-haul routes, the traveler has a comfortable, reclining seat with a seat width of 43 cm, an adjustable headrest in each seat, as well as the attached blanket and pillow ensure comfortable travel conditions.
During long-haul flights, you can take advantage of a wide range of in-flight entertainment. There are over 100 movies and series, as well as concerts, entertainment and games. In the economy class, LOT Polish Airlines offers tasty warm dishes. There are always two options for a meal. Before landing, there is a second meal which, depending on the flight distance, is either a hot dish or a snack. There are also free drinks throughout the flight: coffee, tea, water, carbonated drinks and fruit juices, as well as white and red wine and beer. On cruises to / from Japan, we also offer plum wine. On short-haul flights, each route in economy class has water and a small snack. Additionally, there is a paid LOT Sky Bar.
LOT Business Class.
Traveling in LOT business class is to be a pleasure already at the airport. The traveler has access to business lounges at all major airports in the world. A passenger in this class enjoys all the conveniences of an Economy Class passenger, and in addition: A business class passenger is entitled to priority check-in in the dedicated check-in area, fast track at Warsaw Chopin Airport and the possibility of boarding the plane at any time.
Passengers are entitled to a higher baggage allowance on all intercontinental routes in LOT Business Class. You can take 3 x 32 kg of checked baggage with you. A comfortable armchair, 50 cm wide, with adjustable headrests and footrests, along with a set of essentials, provides good conditions for relaxation. There is a much larger meal service and a wide selection of wines and spirits. Before the start, there is a snack and a drink. Meals are served on porcelain tableware.
LOT Premium Economy.
LOT Premium Economy means all the advantages of LOT Business Class, and in addition, much more comfortable seats in Boeing B.787 planes, which can be folded into a lying position. There may be differences in the amount of baggage you take.
B.737 MAX 8.
On March 12, 2019, LOT Polish Airlines, like all carriers, grounded its 5 Boeing B.737 MAX 8 machines until they were returned to service. For the time of grounding the B.737 MAX 8 aircraft, LOT Polish Airlines rented three B.737-800s (one from Go2Sky and two Blue Air), one A.321-200 from the Smart Lynx line, and one B.737-400 from the GetJet line. Airlines.
In 2019, LOT Polish Airlines received 4 modern Boeing B.787-9 Dreamliners. Due to problems with R-R engines in Boeing B.787 aircraft, in the period from February to April 2019, LOT Polish Airlines rented Airbus A340 from Air Belgium.
For the Rainbow Tours travel agency, PLL LOT operated 13 charter routes from Katowice. For this reason, a summer base for one Boeing B.737-800 aircraft was established at Pyrzowice Airport.
In 2019, PLL LOT had 81 planes, including Nordica planes and 5 borrowed ones. Number of routes: 107 (cruise), 23 (charter), 2 (cargo). Total: 132. LOT Polish Airlines has a fleet of: 7 Boeing B.787-9, 8 Boeing B.787-8, 5 (10 ordered) Boeing B.737 MAX 8, 4 Boeing B.737-800, 3 Boeing B .737-400, 12 Embraer E.195, 4 Embraer E.190, 12 Embraer E.175, 6 Embraer E.170, 12 Bombardier Q.400.
The Nordic Aviation Group company has 10 Bombardier CRJ 900 ER planes and two Bombardier CRJ 700 ER planes in stock.
Regular cruise ports: Amsterdam (Netherlands), Nur-Sultan (Kazakhstan), Barcelona (Spain), Beirut (Lebanon), Belgrade (Serbia), Berlin (West Germany), Billund (Denmark), Brussels (Belgium), Budapest (Hungary) , Bucharest (Romania), Bydgoszcz (Poland), Kharkiv (Ukraine), Chicago (USA), Dubrovnik (Croatia), Dusseldorf (West Germany), Yerevan (Armenia), Frankfurt (West Germany), Gdańsk (Poland), Geneva (Switzerland) , Gothenburg (Sweden), Hamburg (West Germany), Hanover (West Germany), Kaliningrad (Russia), Katowice-Pyrzowice (Poland), Kiev (Ukraine), Kishinev (Moldova), Cluj-Napoca (Romania), Colombo (Sri Lanka) , Copenhagen (Denmark), Corfu (Greece), Kosice (Slovakia), Kaunas (Lithuania), Krakow (Poland), Larnaca (Cyprus), London (UK), Los Angeles (USA), Ljubljana (Slovenia), Lublin (Poland ), Luxembourg (Luxembourg), Lviv (Ukraine), Madrid (Spain), Milan (Italy), Miami (USA), Minsk (Belarus), Munich (West Germany), Moscow (Russia), Newark (USA), Nice (France ), Nuremberg (West Germany), New Delhi (India), New York (USA), Odessa (Ukraine), Olsztyn (P olska), Oslo (Norway), Paris (France), Beijing (China), Podgorica (Montenegro), Palanga (Lithuania), Poznań (Poland), Prague (Czech Republic), Pula (Croatia), Riga (Latvia), Rzeszów ( Poland), Saint Petersburg (Russia), Seoul (South Korea), Singapore (Singapore), Skopje (North Macedonia), Sofia (Bulgaria), Split (Croatia), Istanbul (Turkey), Stuttgart (West Germany), Szczecin (Poland) , Stockholm (Sweden), Tallinn (Estonia), Tbilisi (Georgia), Tel Aviv-Yafo (Israel), Tokyo (Japan), Toronto (Canada), Turin (Italy), Varna (Bulgaria), Warsaw (Poland), Venice (Italy), Vienna (Austria), Vilnius (Lithuania), Wrocław (Poland), Zadar (Croatia), Zagreb (Croatia), Zaporizhia (Ukraine), Zielona Góra (Poland), Zurich (Switzerland).
Passenger transport: 2014 4,780,000 passengers, 2015 - 4,300,000, 2016 - 5,450,000, 2017 - 6,800,000, 2018 - 8,800,000.
Written by Karol Placha Hetman