Ziemsko (Oleszno) airport near Drawsko.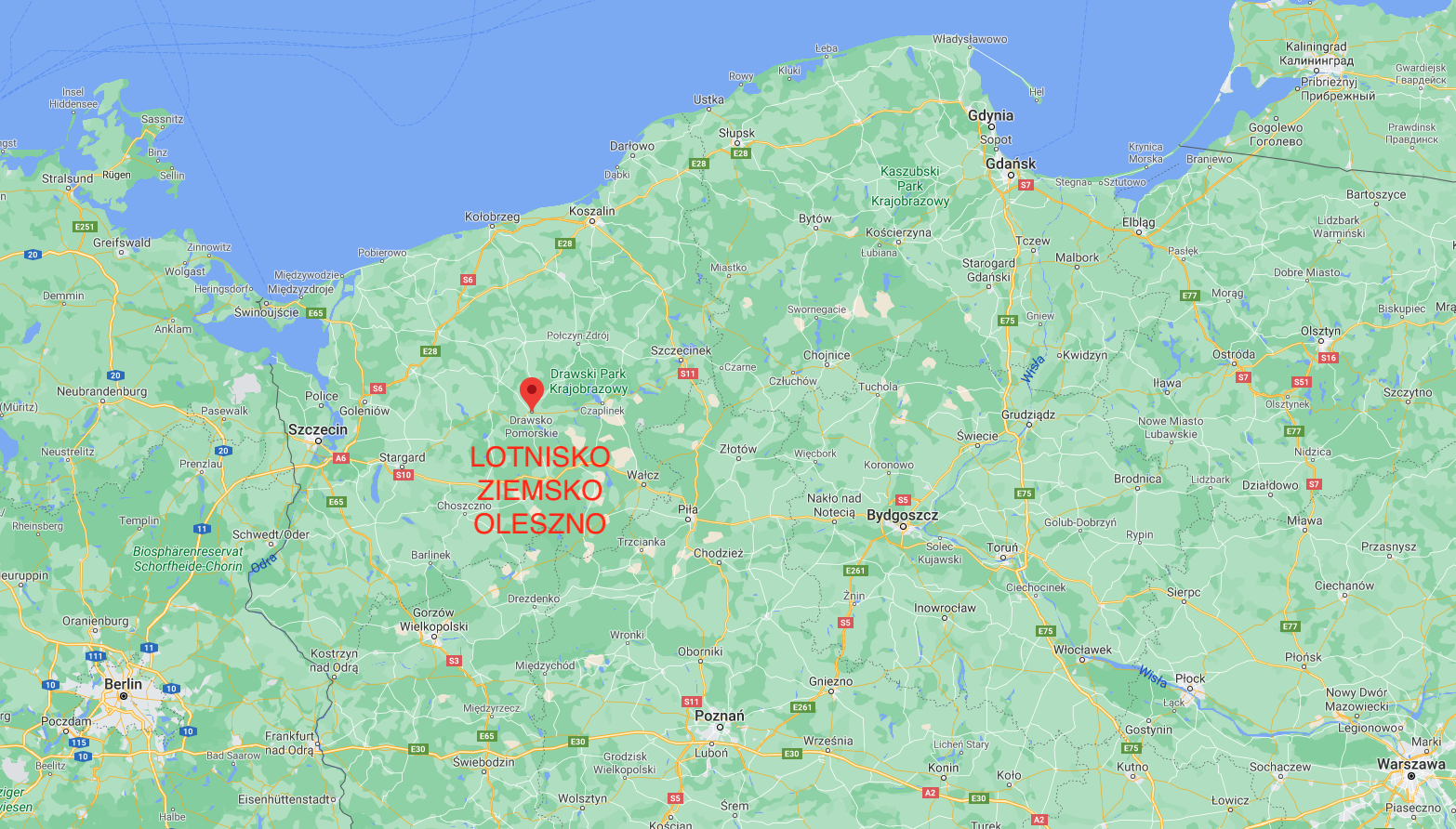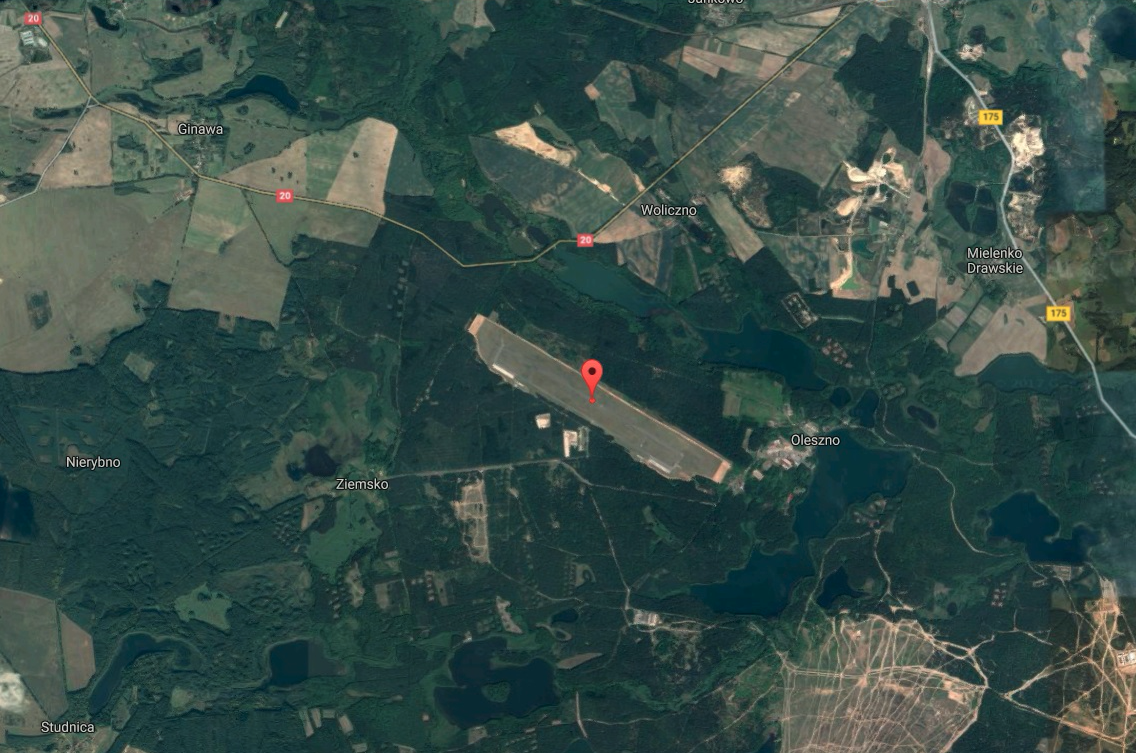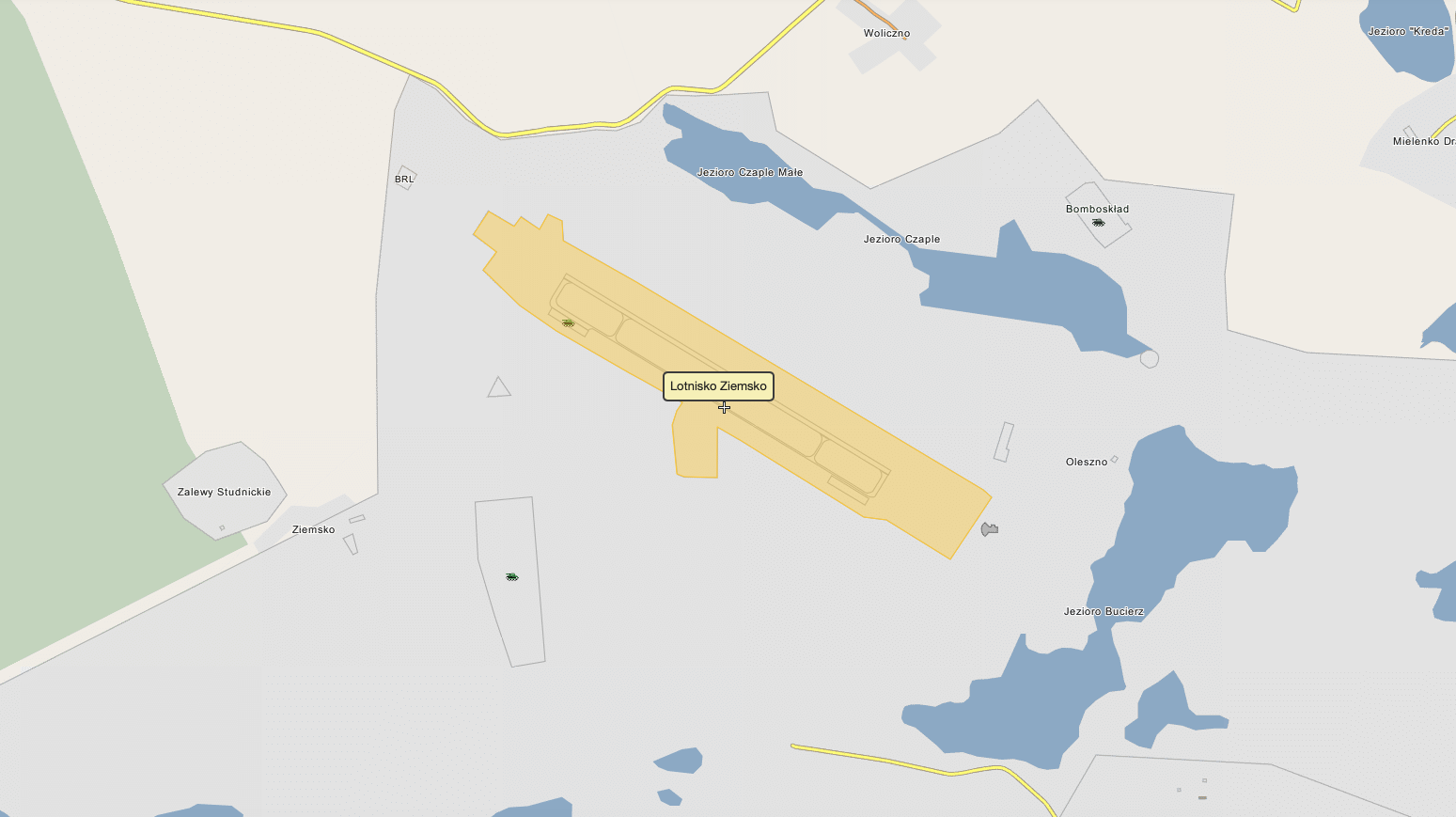 Oleszno airport near Drawsko. Another name for the airport is Ziemsko, which is better known in the military environment. You can also meet the name Woliczno. All names come from the names of the surrounding towns.
The airport Ziemsko (Oleszno) has the coordinates 53 ° 28'37 "N 15 ° 43'53" E. The airport belongs to the Drawsko Training Range complex and is located in its northern part. The airport was established around 1935 by the German army. The airport was used by After the Second World War, the airport was occupied by the Soviet army for some time, and then it was handed over to the Polish Army. At the beginning of 50 years, one of the planned fighter regiments was planned to be placed at the Ziemsko Airport. without a host.
Nevertheless, around 1955, a hard runway (RWY) was built at Ziemsko Airport, which is ultimately 2,500 m long, 30 m wide. RWY lies in the direction of 125 degrees x 305 degrees. So north-west to south-east. Taxiways approximately 15 m wide were built. There is one main taxiway and four exits from the RWY. Two large Airplane Staging Planes were also built. Each measuring 250 m x 65 m, located on the eastern and western parts of the main taxiway. In the 60s, several buildings were built at the airport: barracks, garages, warehouses, a guardhouse, a shooting range and others. The bomb composition was placed on the northern side of Lake Czaple Duże.
The Ziemsko airport was used intensively for many years. Various fighter, assault and bomb air regiments were stationed here temporarily. Their presence was related to the conducted exercises. But also, the regiments were transferred to the airport while the landing area was being renovated at their home airports. For example, the 34th Fighter Aviation Regiment from Babie Doły. At the beginning of the 90s, the airport was used sporadically.
Written by Karol Placha Hetman