Kraków 2021-04-17
Terminal at the airport.
Terminal is the modern name for an airport station. The largest airports have up to four terminals. Passengers are checked in at the terminals. There you can buy a ticket. They're there; waiting rooms, information points, bars, restaurants, shops, chapels, toilets, airport facilities and much more.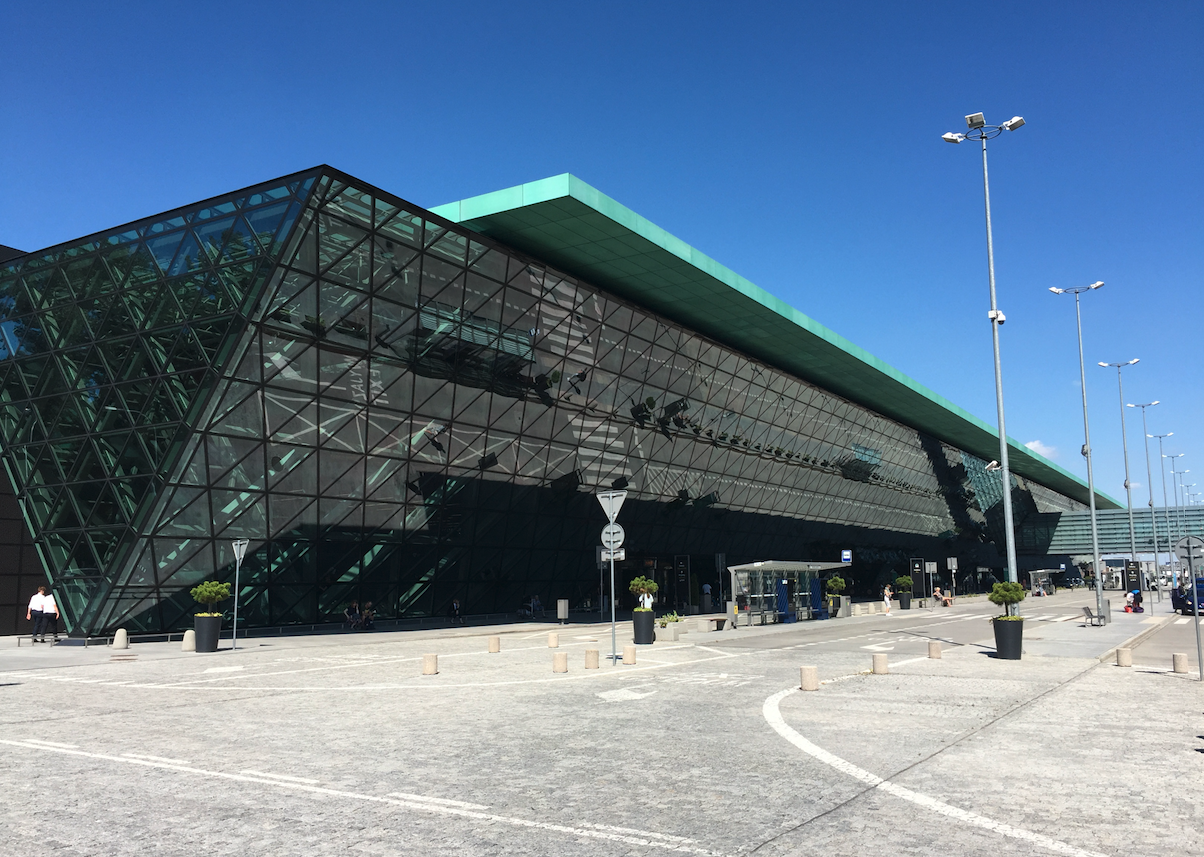 The construction of another terminal or the expansion of the existing one does not result from the desire to have a large and modern facility, but from the need to increase the number of checked passengers. So that the passenger does not get discouraged to a given airport and choose a different means of transport. If the facility is nice and clean by the way, it will attract passengers again. Let us remember; the passenger does not come to Krakow, because there is a nice terminal here, but for a different reason.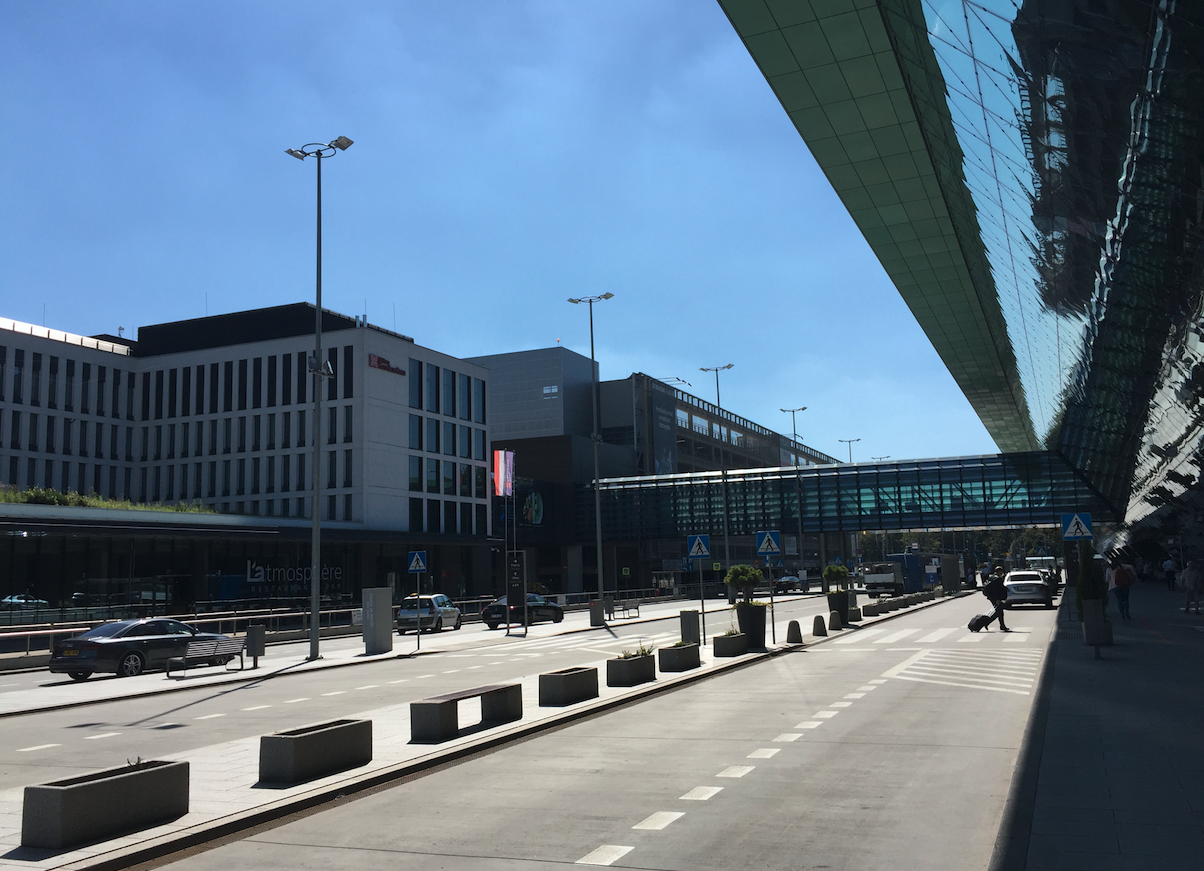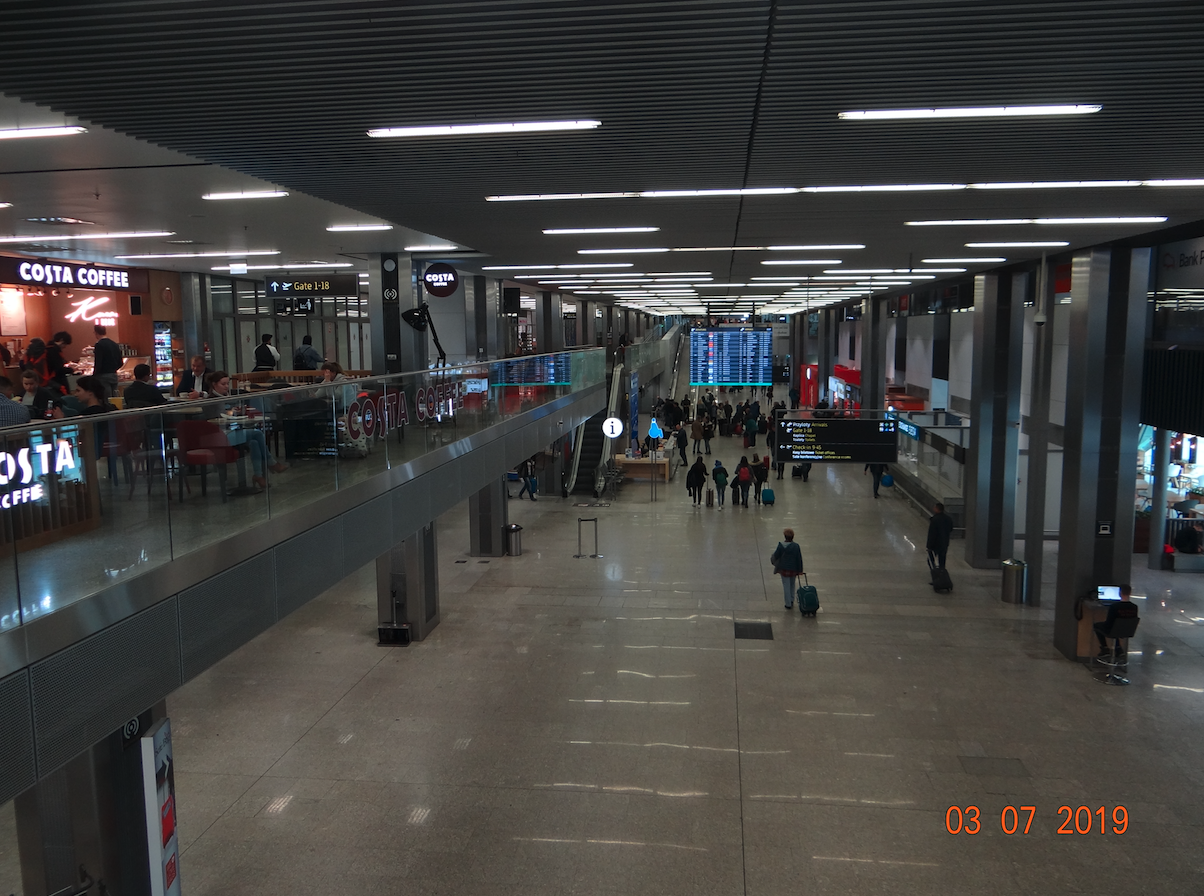 Platform stand with a sleeve.
A platform stand is a place on the platform platform located next to the terminal, intended for servicing a commercial aircraft. The platform stand can be equipped with a sleeve. Then the passengers from the check-in room through the corridors go directly to the interior of the plane.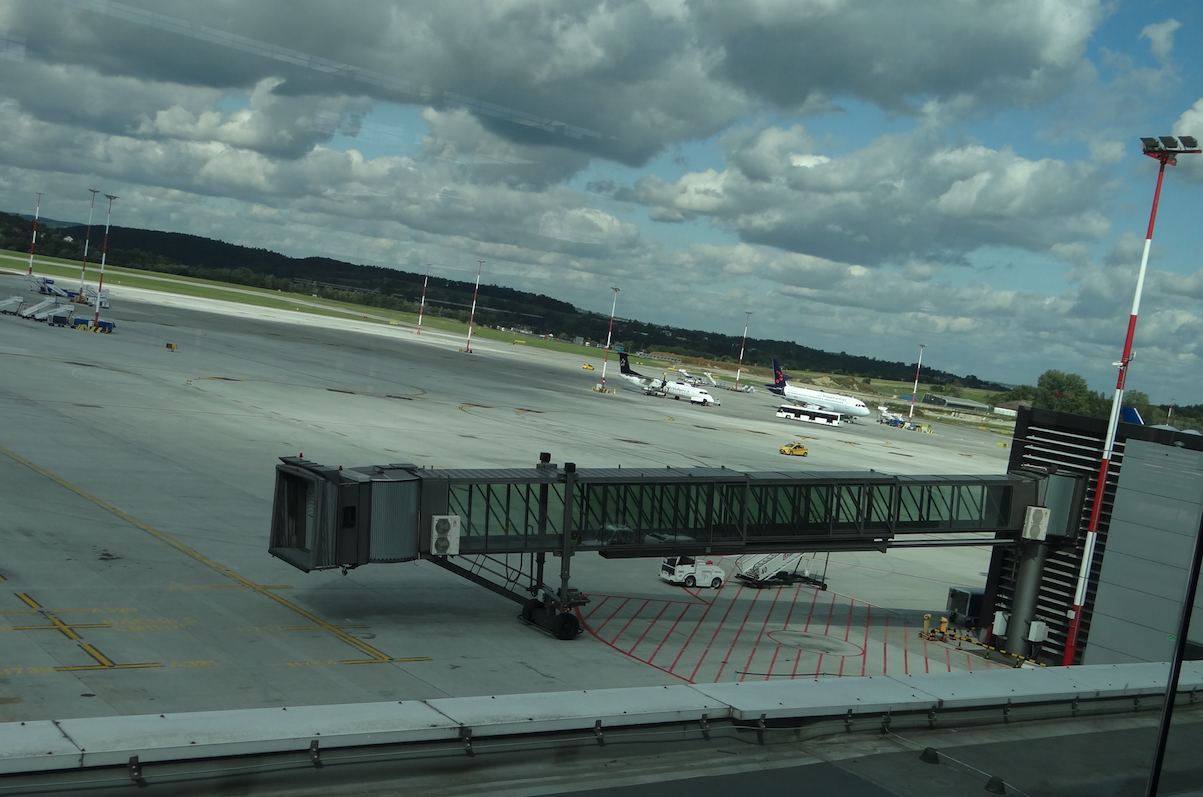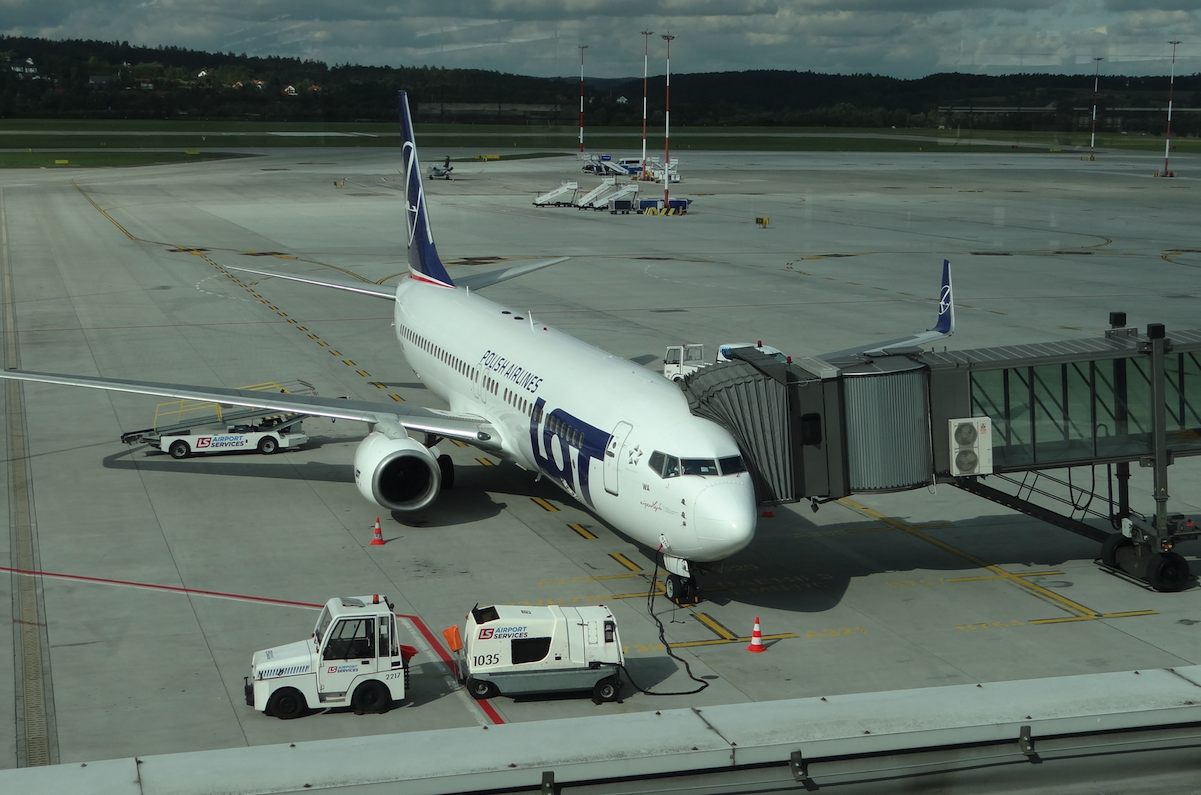 Control tower.
The airport control, i.e. the tower, is responsible for the operation of vehicles and aircraft within the maneuvering area and the landing area. The tower owes its common name to the characteristic building it usually occupies. The tower also mediates the transfer of information between the aircraft at the airport and other control authorities - approach control and area control. The room is to ensure good visibility of the entire airport and approaches; it is also to accommodate people, the necessary radio and wire communication means, approach lights control and control devices and others. If there is no turret, the command post is usually located on a special vehicle. Such a situation occurred at alternate airports or DOLs (Road Section of the Airport) used by military aviation. The car is painted in white and black checkerboard. Due to its appearance, such a car was called a dwarf. Such vehicles are also used at flying club airports. In small civil aviation (Aeroclub), the command post is called a square.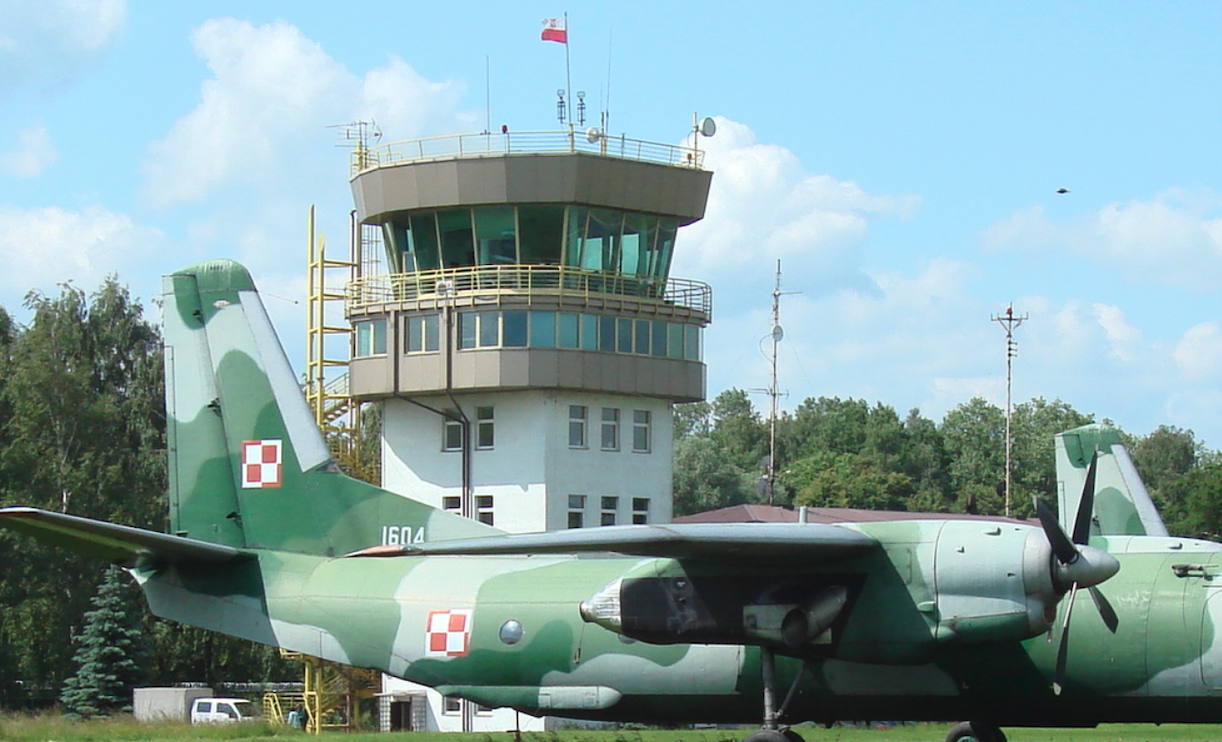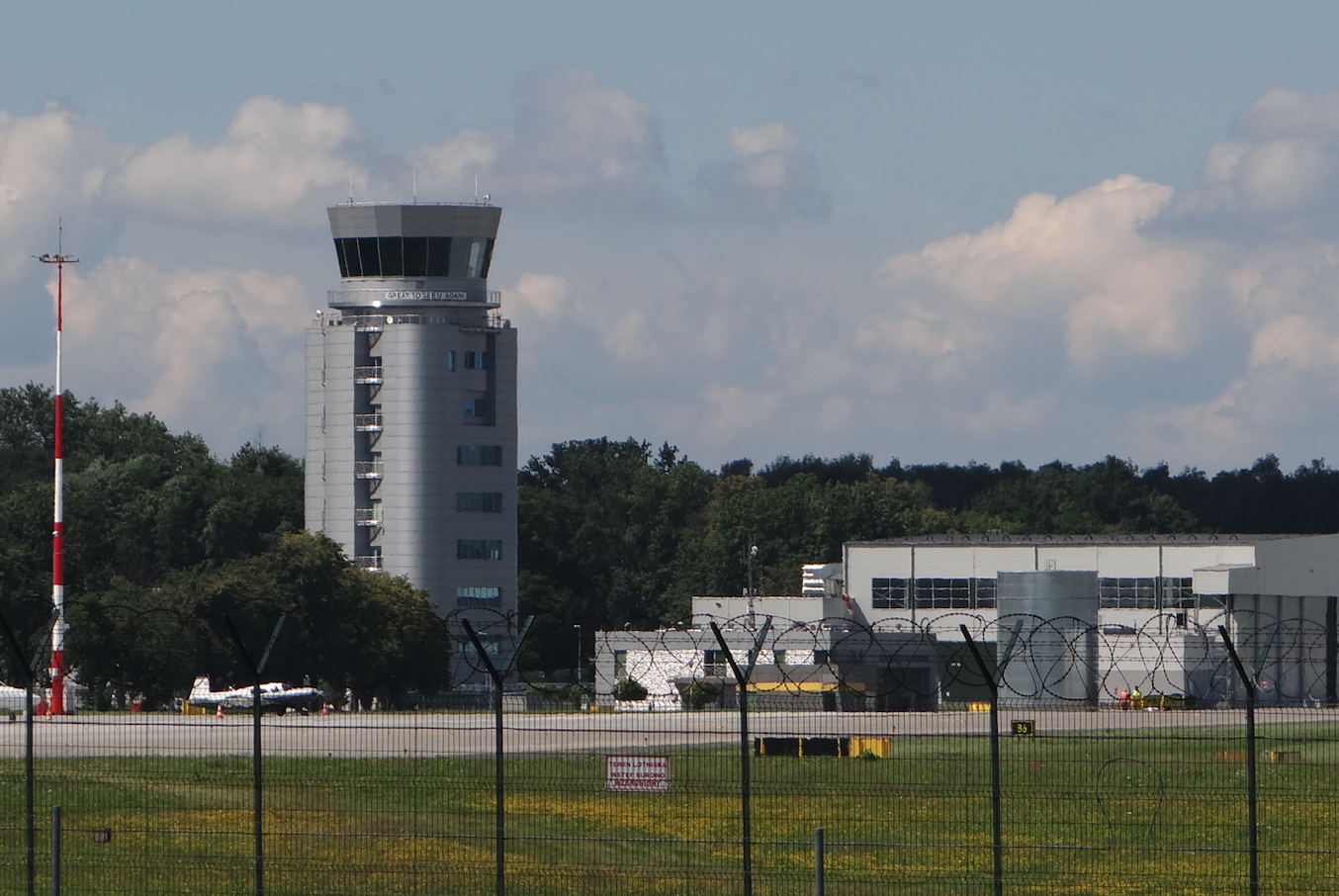 Written by Karol Placha Hetman