Olsztyn 2017-09-21
The Olsztyn Mazury Airport.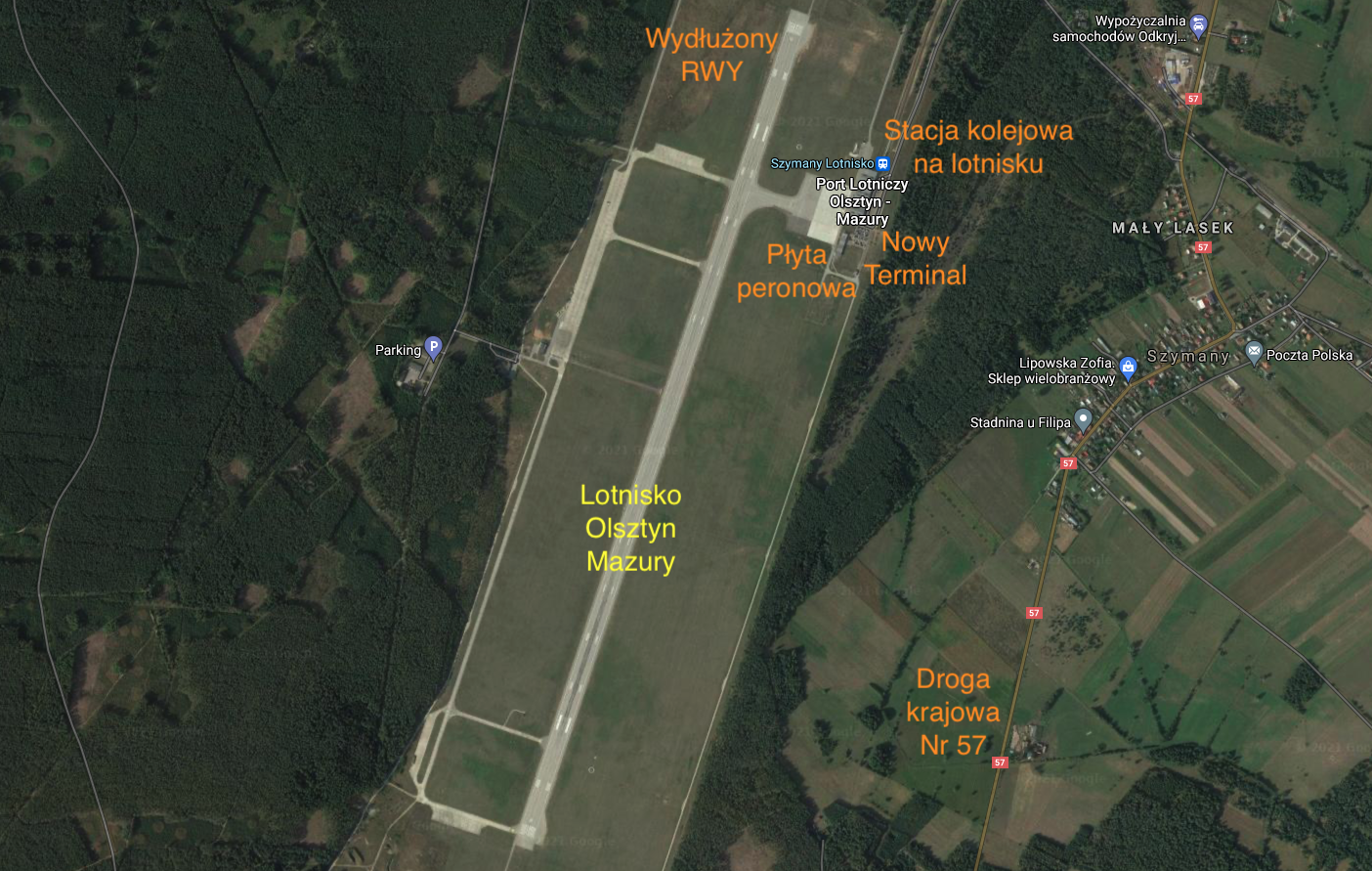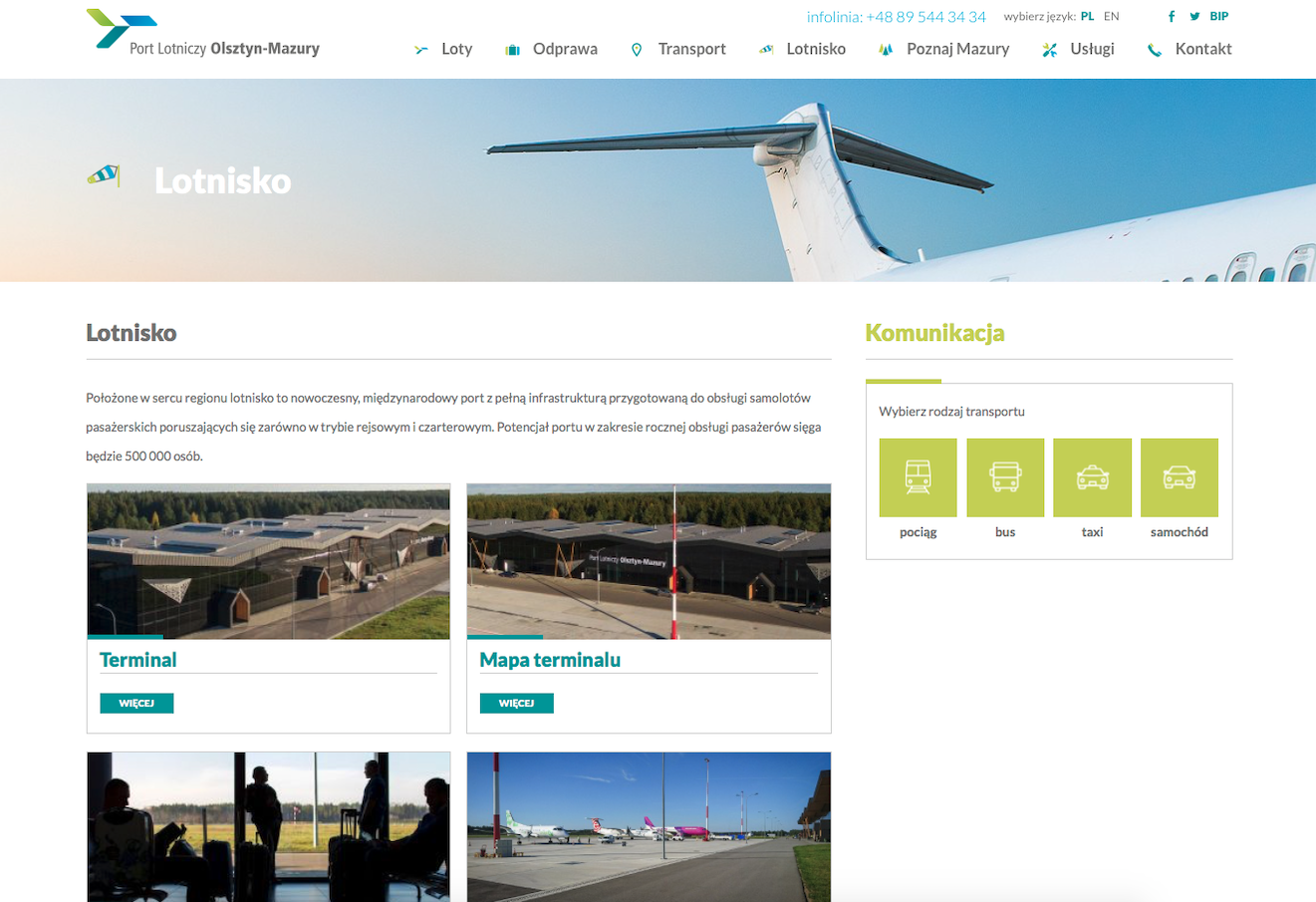 In six years (2011 - 2017), the Szymany airport turned from a former military airport that was threatened with liquidation into a modern regional airport in the north-eastern part of the Republic of Poland.
Infrastructure of the Olsztyn Mazury Airport.
IATA Code: SZY. ICAO code: EPSY. Location: 53 28'54.69 "N 20 56'15.69" E WGS-84. ARP location: 1250 M OD THR 02, on the central line of RWY 02/20 (exactly 019/199). Airport elevation: 141 m above sea level (463 ft). Magnetic declination: 3% E (2004). Szymany airport has an area of 460 hectares. Frequency INFO / PORT: 118.025 MHz. Contact: +48 896221134. The airport is equipped with ILS system category II, full lighting system, The airport has a runway (RWY) with dimensions of 2 500 mx 60 m, located in the direction of 019/199 RWY is used by airplanes as a taxiway to and from the platform Platform since 2017, has six platform stands for Boeing airplanes B.737 and Airbus A.320 The airport has a petrol station The airport has winter maintenance services for airplanes and RWY.
Written by Karol Placha Hetman