Jaworzyna Śląska 2022-07-20
Diesel Multiple Unit SA135-004.
The PESA SA135 rail bus is described in another breakdown.
This chapter introduces the SA135-004. The vehicle was built at ZNTK Mińsk Mazowiecki branch of PESA in 2010. On November 10, 2010, he was transferred to the Marshal's Office of the Lower Silesian Voivodeship. On November 12, 2010, the vehicle was put into service in Koleje Dolnośląskie.
In 2017, the vehicle was repaired at the P4 level.
According to information from the forum, "railway. pl ", on August 19, 2018, during the service of the APM 69343 train from Kłodzko Główna - Głuszyca, at the Nowa Ruda station, a fire occurred in the vehicle's engine. The fire brigade was called and travelers were evacuated. The fire was extinguished and the vehicle repaired.
Currently, the vehicle is 12 years old.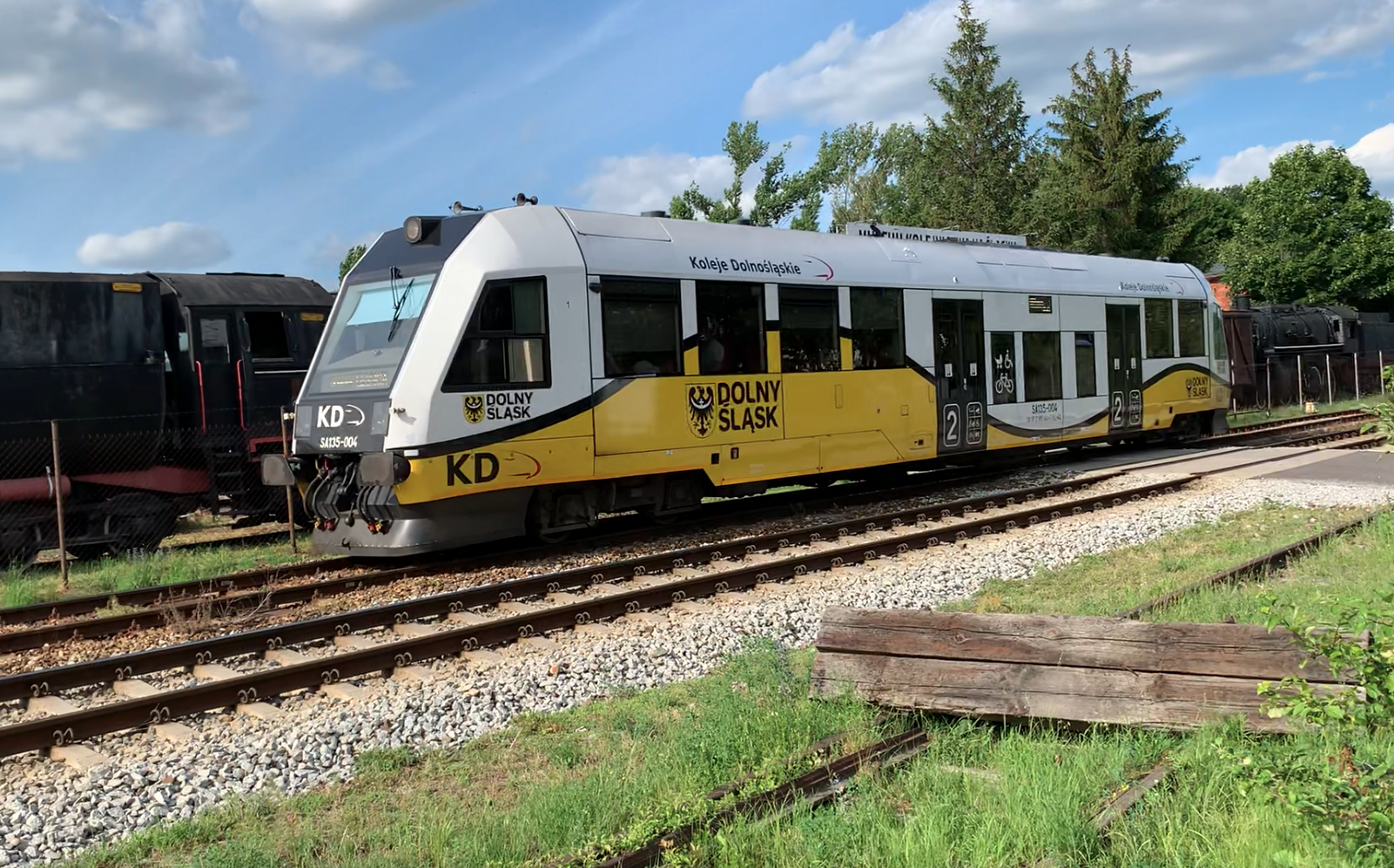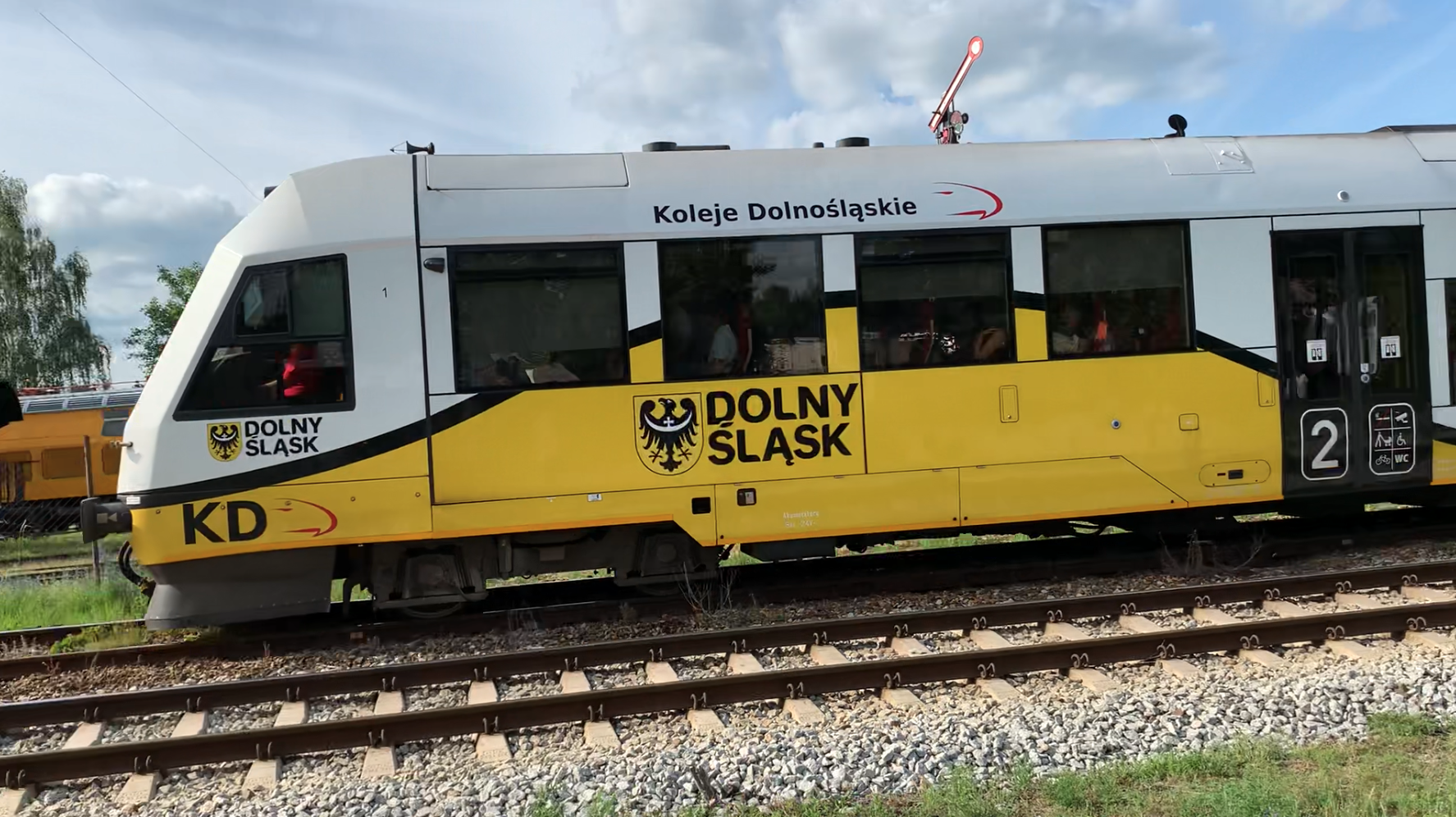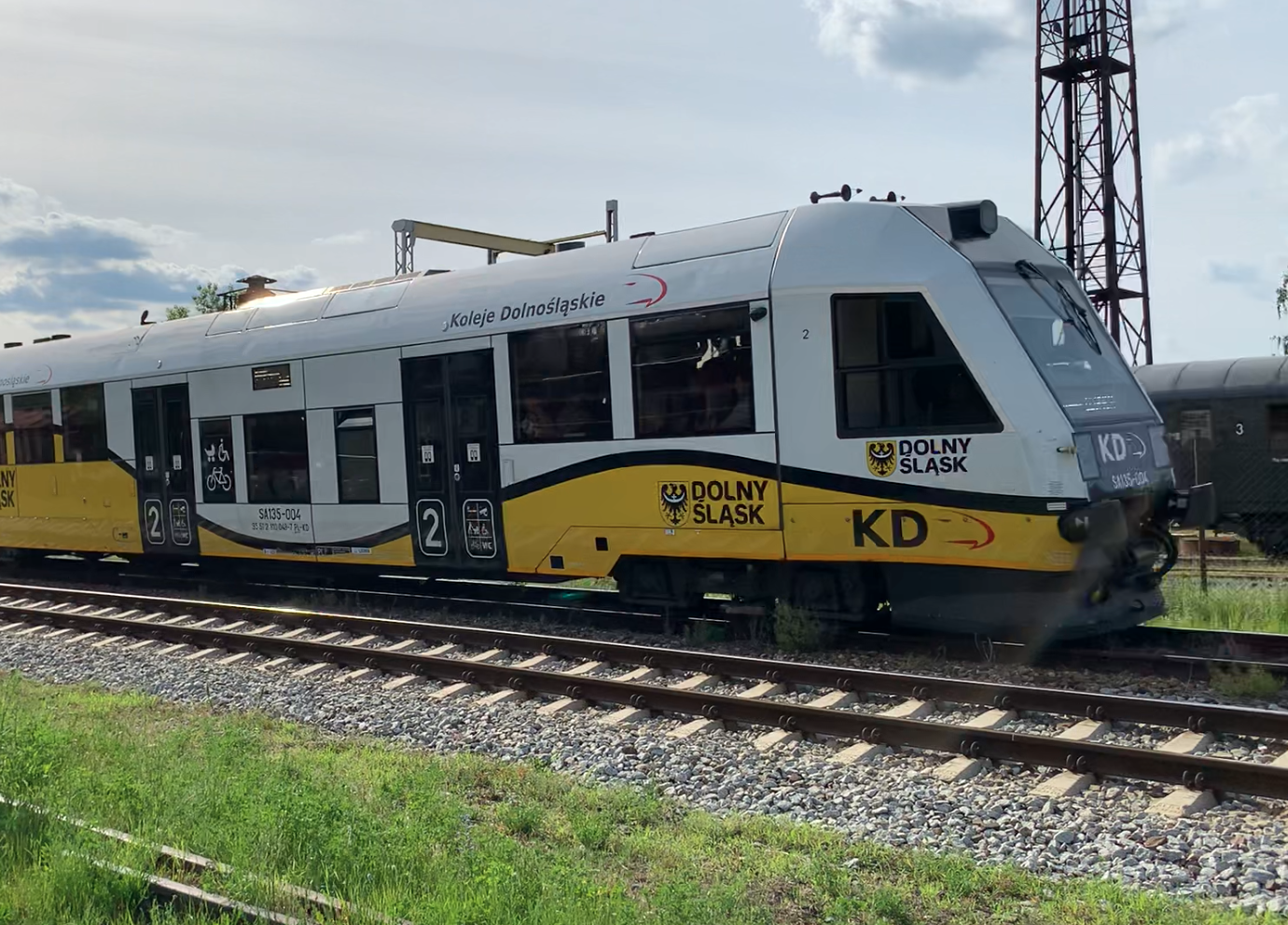 Written by Karol Placha Hetman