Chabówka 2022-01-19
Steam locomotive Ty42.
The Ty42 steam locomotive was a Polish locomotive built after the Second World War in the Polish factories of HCP and FABLOK on the basis of documentation remaining after the German occupation, the Ty2 steam locomotives (BR52). The Ty2 steam locomotives were produced during the occupation for the needs of the German army from 1942. Ty42 locomotives were produced in the period 1945 - 1947. The locomotive received the axis system 1'E, that is 1-5-0 (oOOOOO), and the Polish designation is a small letter "y".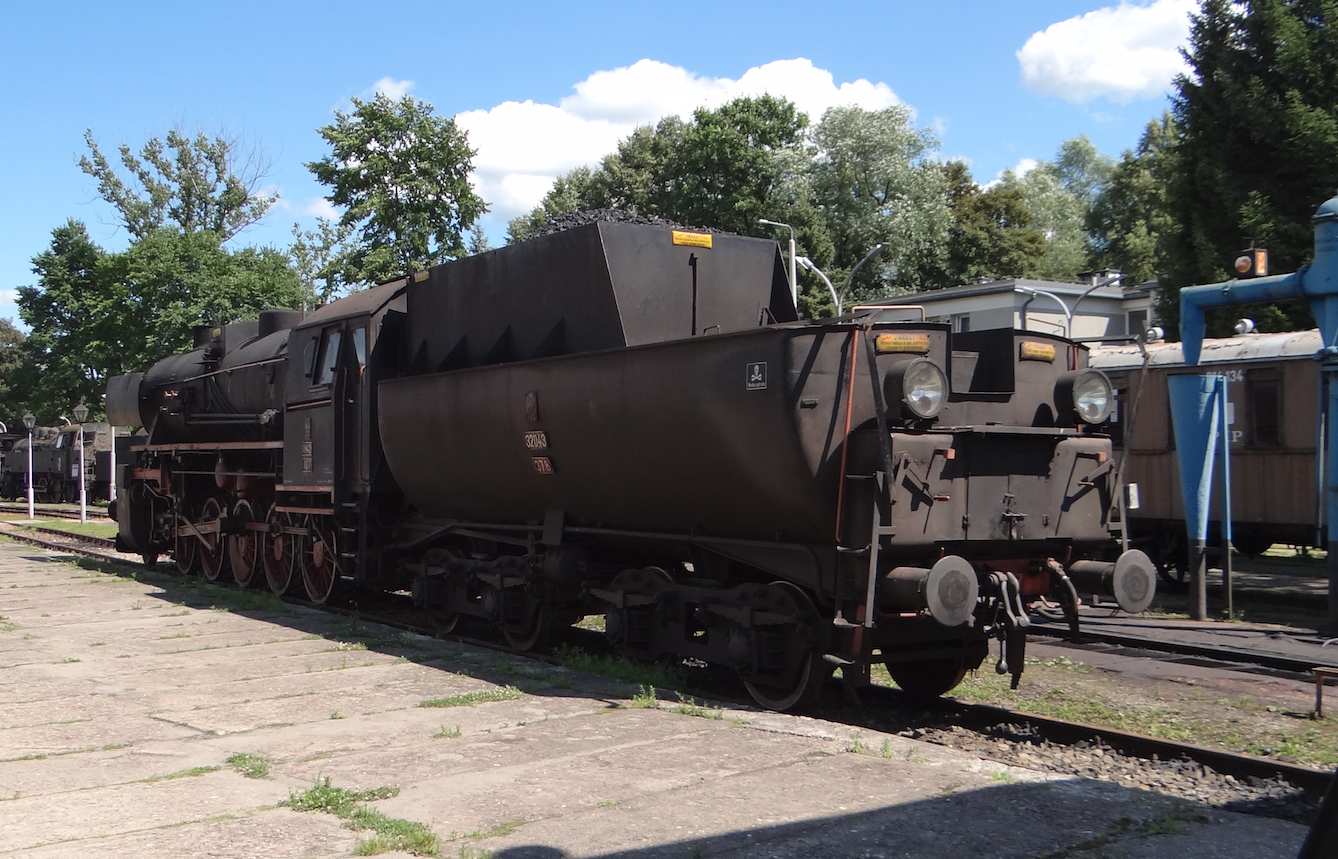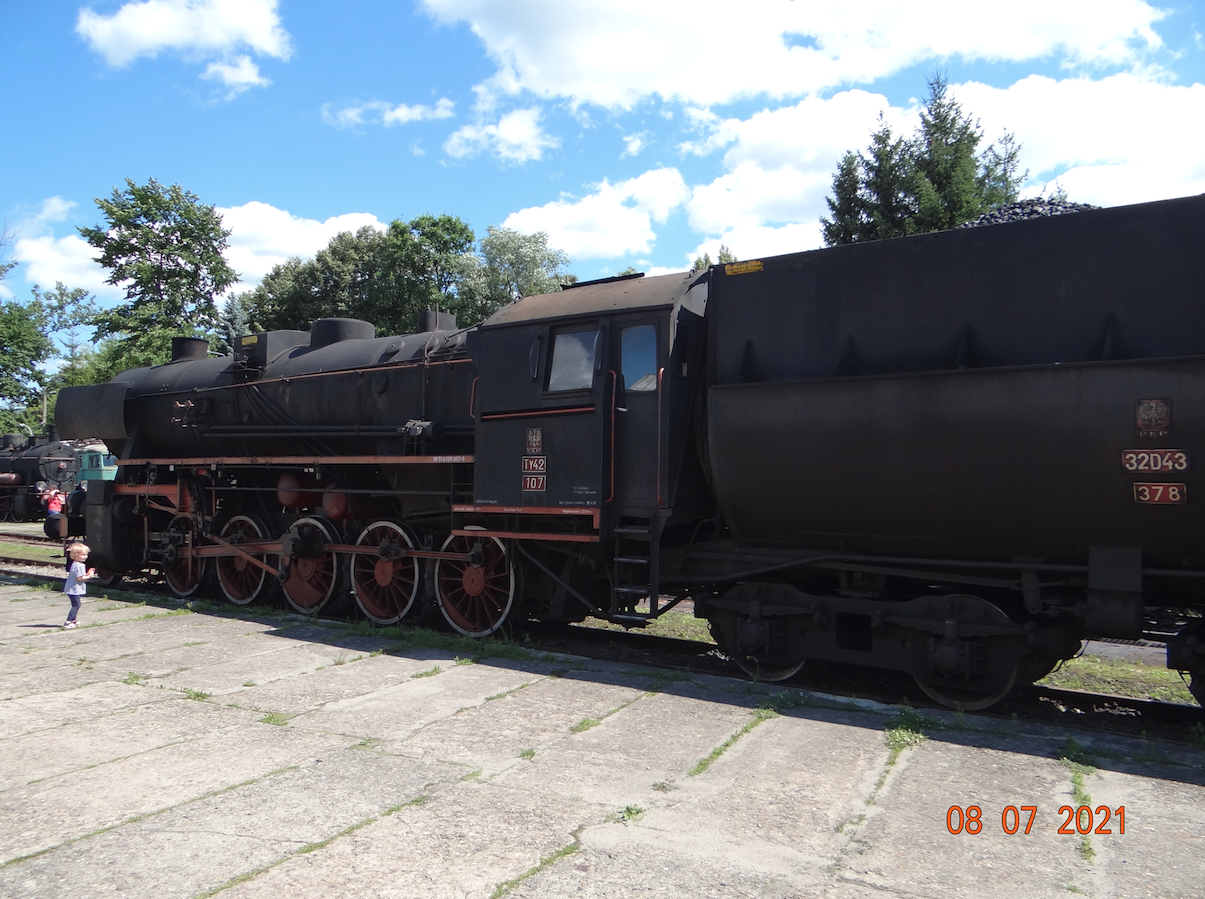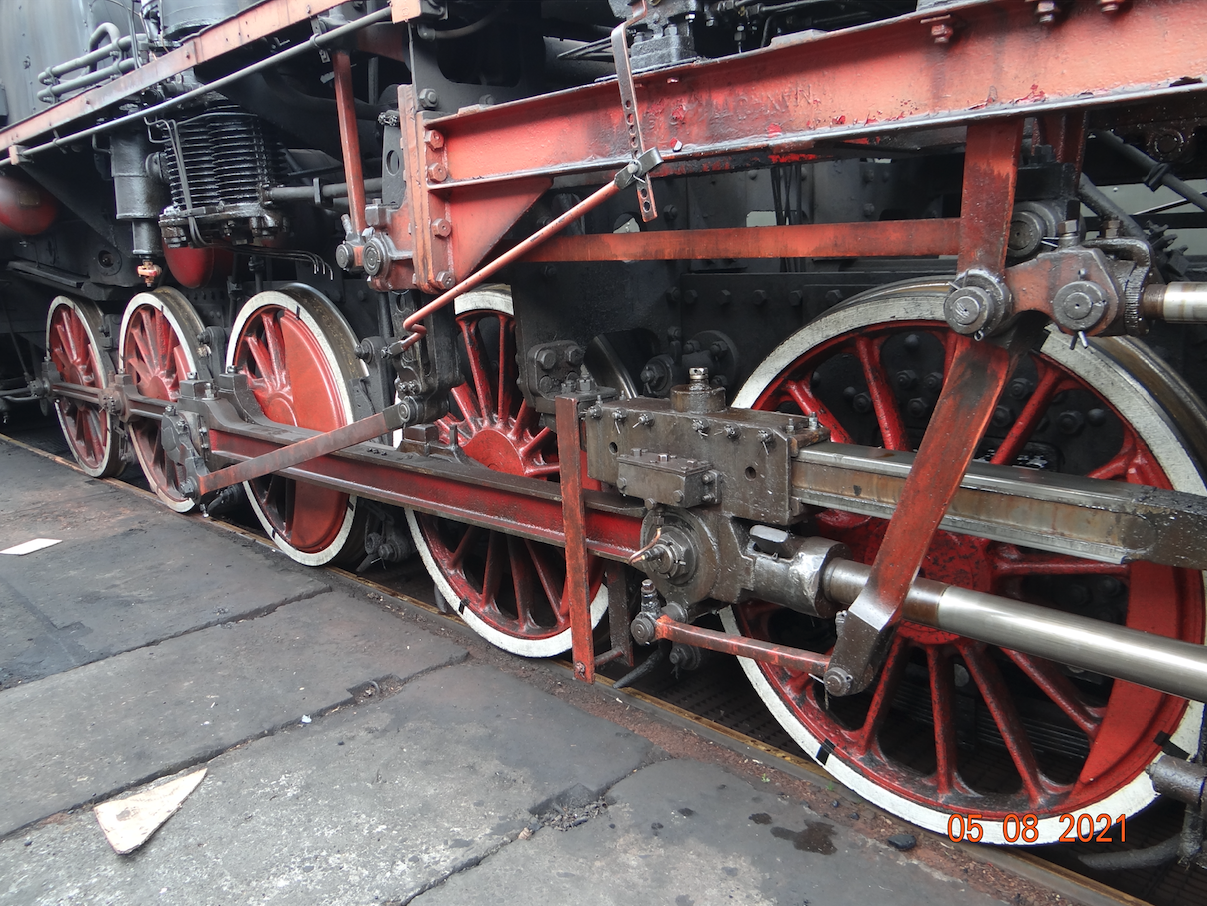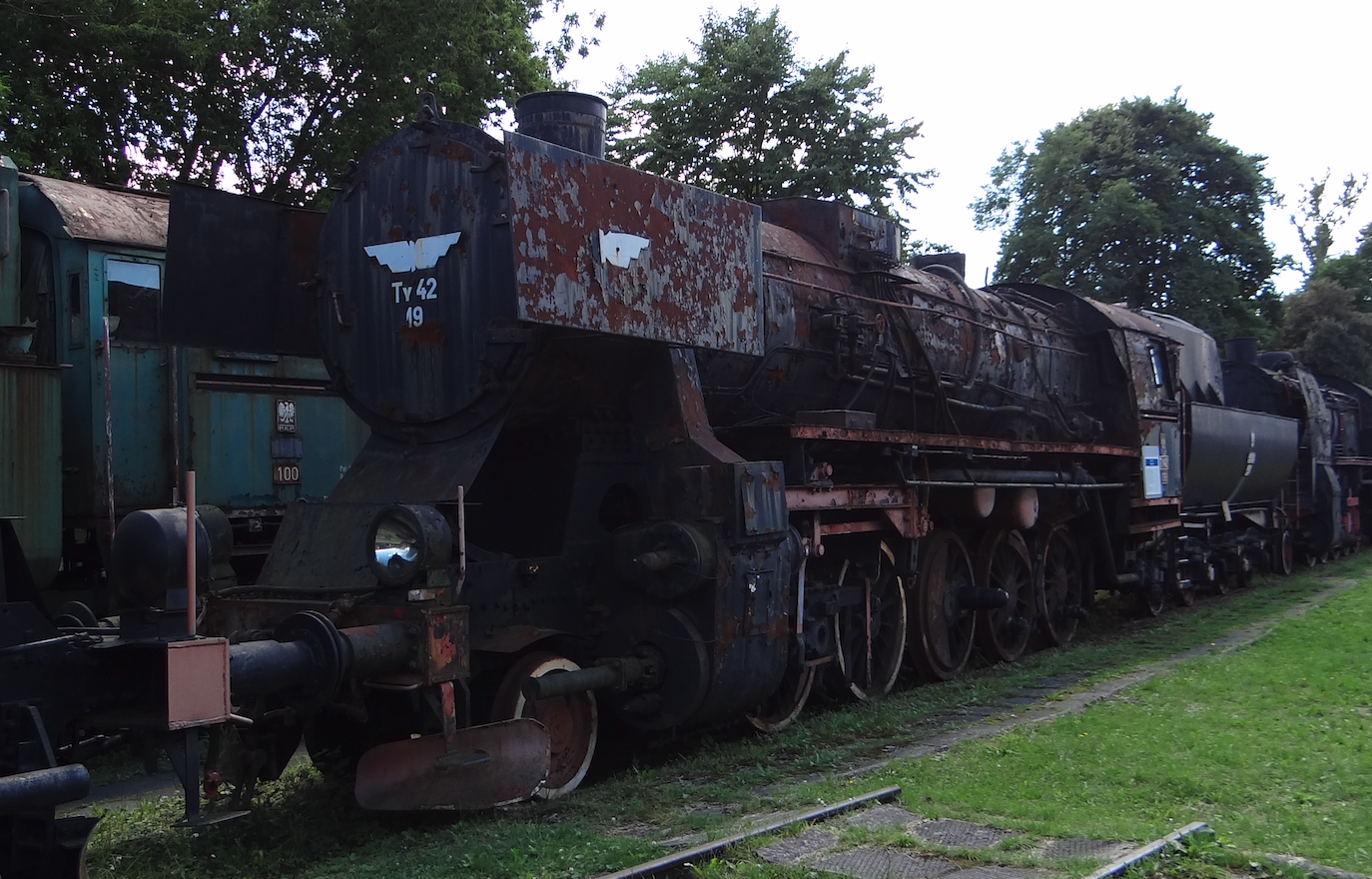 The steam locomotives were built on the basis of the documentation left behind and the materials and parts gathered. Steam locomotives received several important modifications. Popp-Coale system safety valves are installed. The locomotive booths were built to suit Polish weather conditions, without unnecessary insulation and heating.
The locomotives were given a new Polish designation Ty42 and new serial numbers.
Two steam locomotives of this series have been preserved in the Chabówka open-air museum: Ty42-19 and the active Ty42-107. The appearance and technical parameters are the same as in the case of Ty2 steam locomotives.
Ty42-19.
The steam locomotive was manufactured in 1945 in the Chrzanów FABLOK. The steam locomotive was delivered to Chabówka in 1998.
Ty42-107.
The steam locomotive was manufactured in 1946 at HCP Poznań, and in 1997 it was withdrawn from use and removed from the inventory. In 2007 he was transferred to Chabówka, where it was repaired and in 2013 restored to service.
Written by Karol Placha Hetman