Chabówka 2022-01-12
Steam locomotive TKt48-191.
In the first half of the twentieth century, tendrzak steam locomotives were very popular. They were well suited to work on local lines and pulled passenger and light freight trains. They efficiently negotiated bows with a radius of only 150 m. The ligers did not require turntables, because their running speed was the same forward and backward.
The TKt48 series steam locomotive was developed right after the Second World War at the FABLOK factory in Chrzanów. The TKt48 series locomotives were produced between 1950 and 1957. PKP purchased 191 copies of these locomotives. The TKt48 locomotives were built at the HCP factory, where 94 were built, and at the FABLOK factory, where 115 were built. 6 locomotives were exported to Albania. The locomotives were built from elements typical of other series of steam locomotives, which facilitated their repair. The locomotive is equipped with electric lighting, Westinghouse or Knorr air brakes with a 3-cylinder compressor.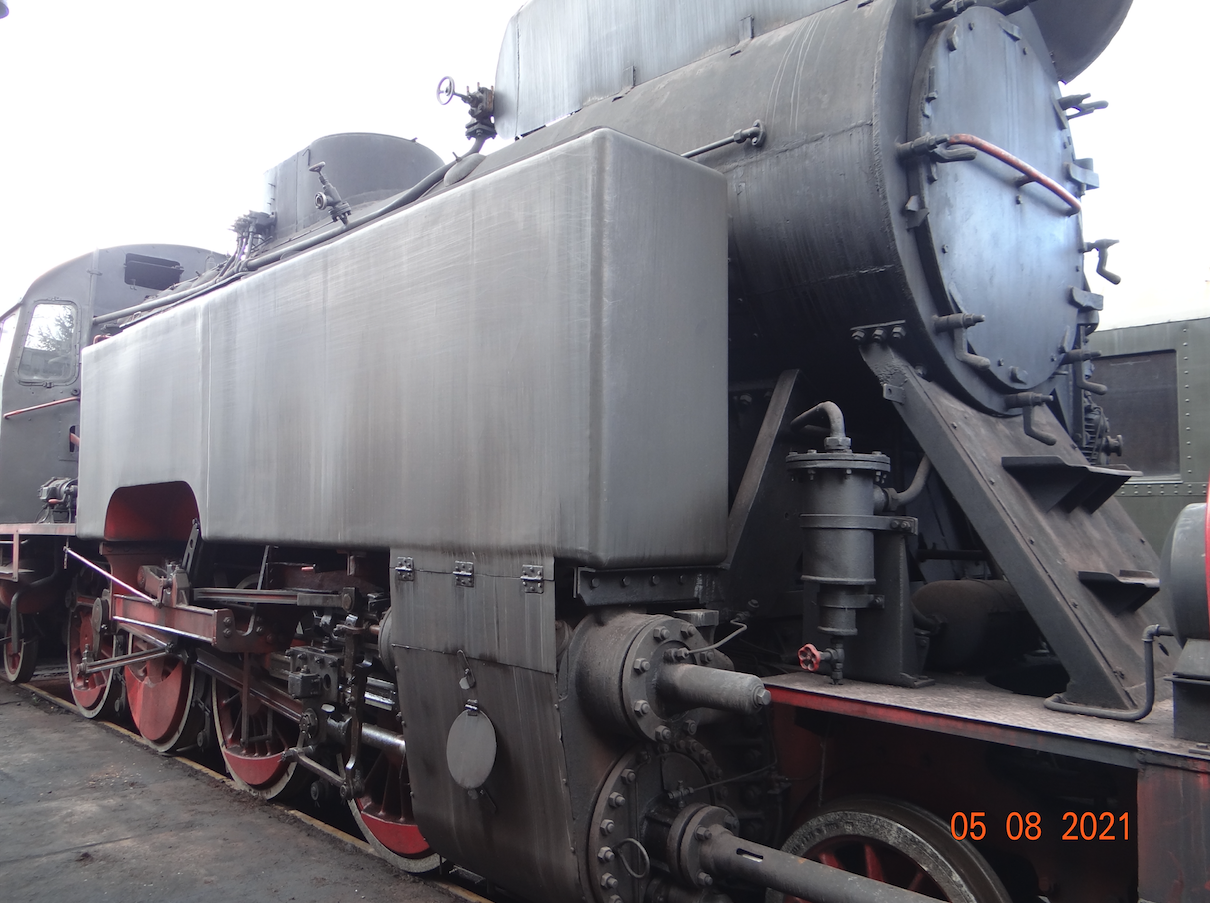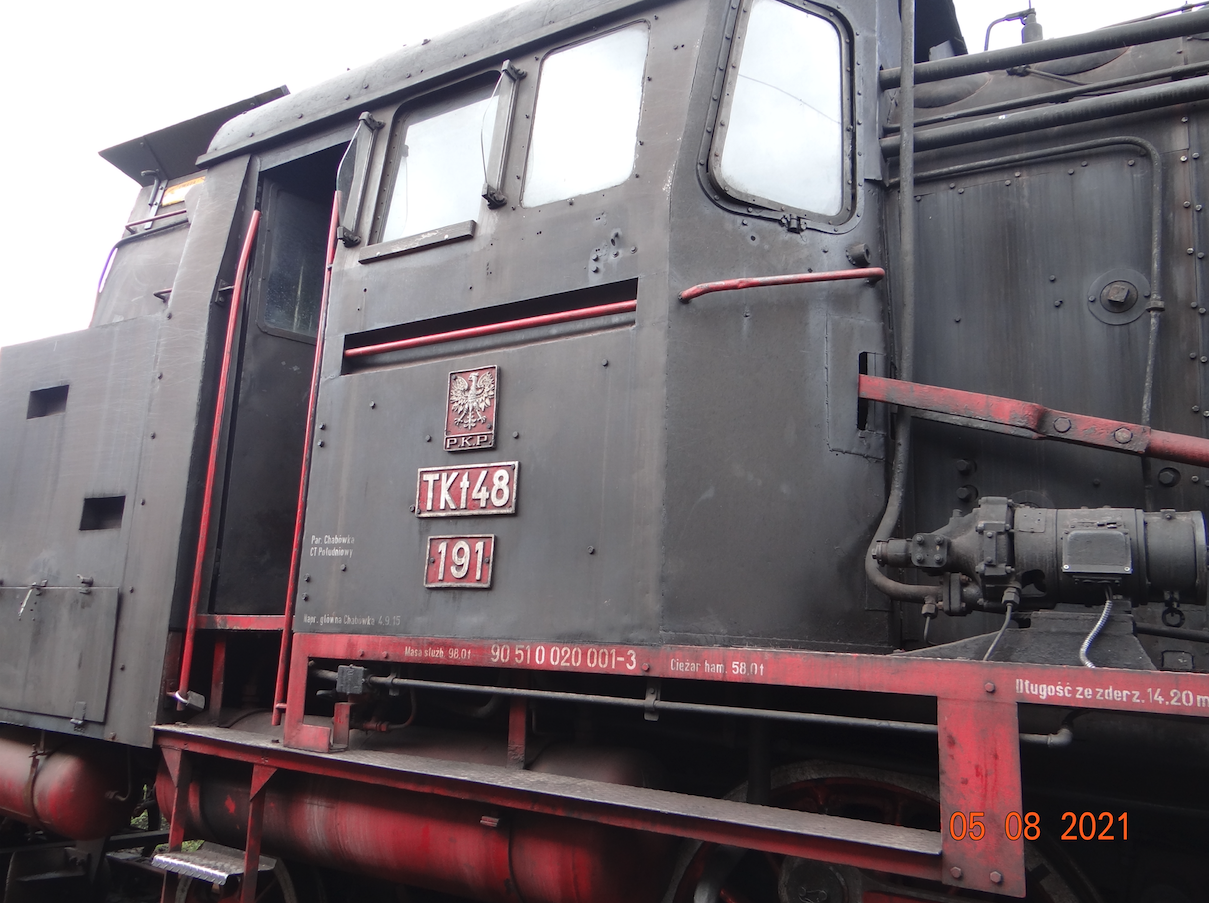 TKt48-191.
The working steam locomotive TKt48-191 located in Chabówka was the last steam locomotive built for the Polish State Railways in Chrzanów. The steam locomotive was built in 1957. It received factory number 4781. The locomotive served successively in: Słupsk, Jasło, Sucha Beskidzka, Jelenia Góra, Kłodzko, Chabówka. When the locomotive worked in Sucha Beskidzka and pulled passenger trains on the Kraków - Zakopane route, until the line was electrified. In 1990, the locomotive underwent a major repair at Zakłady Naprawy Taboru Kolejowego in Oleśnica.
T-T data of the TKt48 steam locomotive:
Manufacturer FABLOK. Axis system 1'D1', otherwise oOOOOo, and the Polish designation is a small letter "t". Design speed 80 km / h. Boiler pressure 16 atm (at). The heating area of ​​the boiler is 123.1 m2. Superheater area 48.6 m2. Grate area of ​​2.97 m2. Driving wheels diameter 1.45 m. Running wheels diameter 0.85 m. Service weight 98,000 kg. Water supply 10 m3. Coal stock 6,000 kg. The manufacturer of the boiler is the former Sosnowieckie Zakłady Budowy Kotłów. Length 14.20 m. Height 4.48 m.
Written by Karol Placha Hetman