History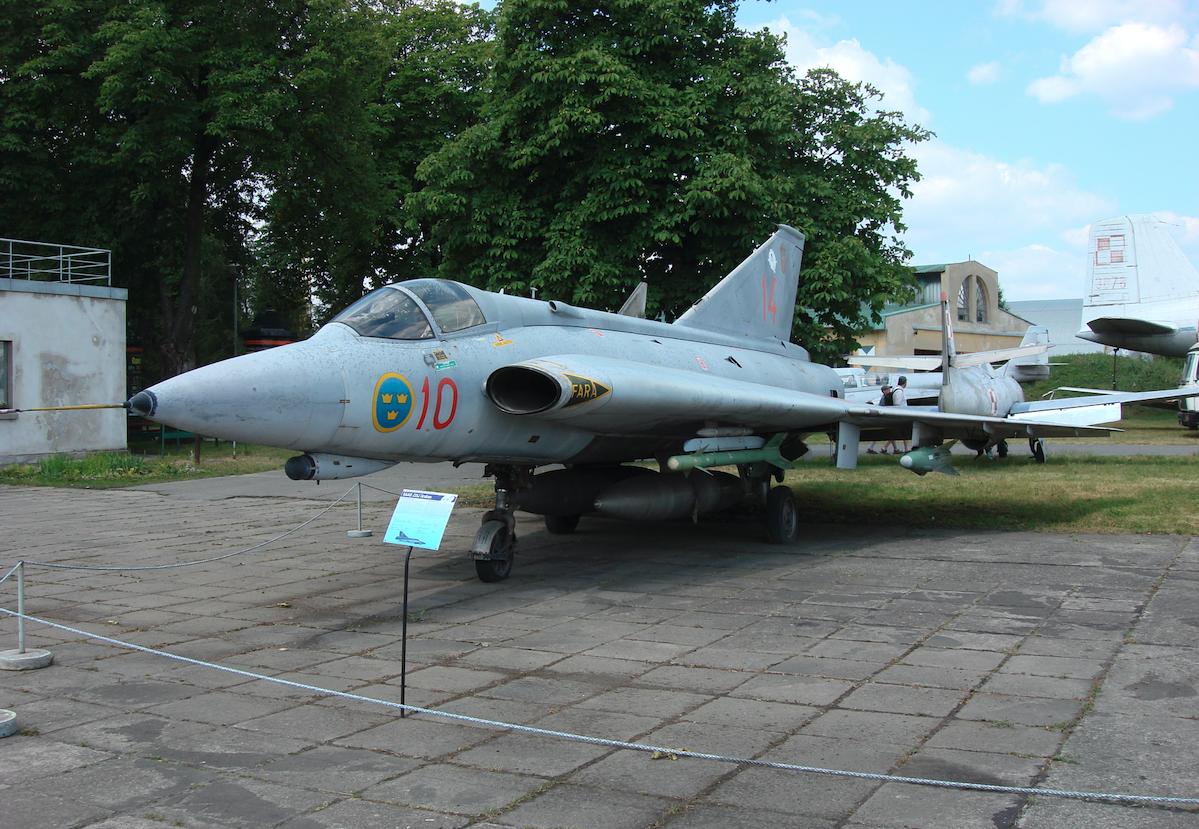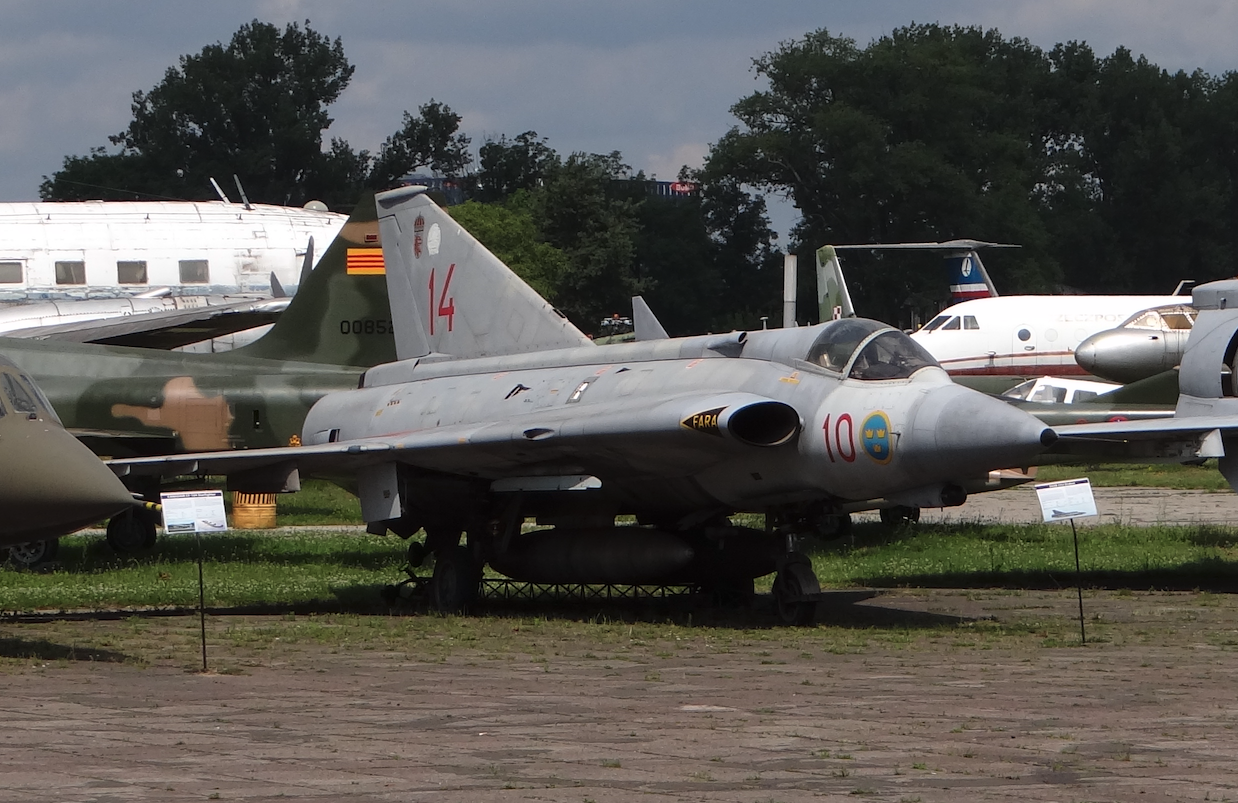 The Svenska Aeroplan Aktiebolaget SAAB 35 Draken is Sweden's first supersonic fighter aircraft. One of the few fighters that performs an attack from the front of the enemy.
The SAAB 35 Draken aircraft can be compared to the Mikojan and Guriewicz MiG-21 aircraft. In 60 years, at the time of a possible local conflict between capitalist Sweden and communist Poland, these fighters would meet each other in the air. Fortunately, the combat meeting never took place. Although in the times of the "Cold War" planes met on the Baltic Sea.
However, since 1999, the SAAB 35 Draken plane has been exhibited at the Polish Aviation Museum in Kraków (Czyżyny). A dozen or so MiG-21 planes are on display nearby.
SAAB 35 at the Polish Aviation Museum in Krakow.
Since 1999, the museum in Krakow has been permanently exhibiting the SAAB 35 F nb 10-14 fighter plane. The plane came to Poland thanks to the Museum of the Swedish Air Force and personal contacts of employees of both institutions. The SAAB 35 plane arrived at the Balice Airport on its own. The plane was barely armed. Transport from Balice Airport to the Museum took place along the streets of Krakow.
The SAAB 35 F nb 10-14 airplane is painted gray. The emblem of the Swedish Military Aviation (three crowns on a blue circle) is painted on the fuselage, in the area of ​​the pilot's cockpit. Next to it is the side number "10", in red. The vertical tail shows the squadron number "14", in red. The same number is on the upper surfaces of the wings. On the left "1", on the right "4". The vertical tail also features two emblems of the Swedish squadrons in which the plane was used. The word "FARA" is marked by the engine air intakes. Two 500 liter fuel tanks are suspended under the fuselage. Under the wings, on the hooks, there were Sidewinder AIM-9 guided missiles and Rb.27 guided missiles, which were removed from the plane in 2010. Only the additional fuel tanks remained.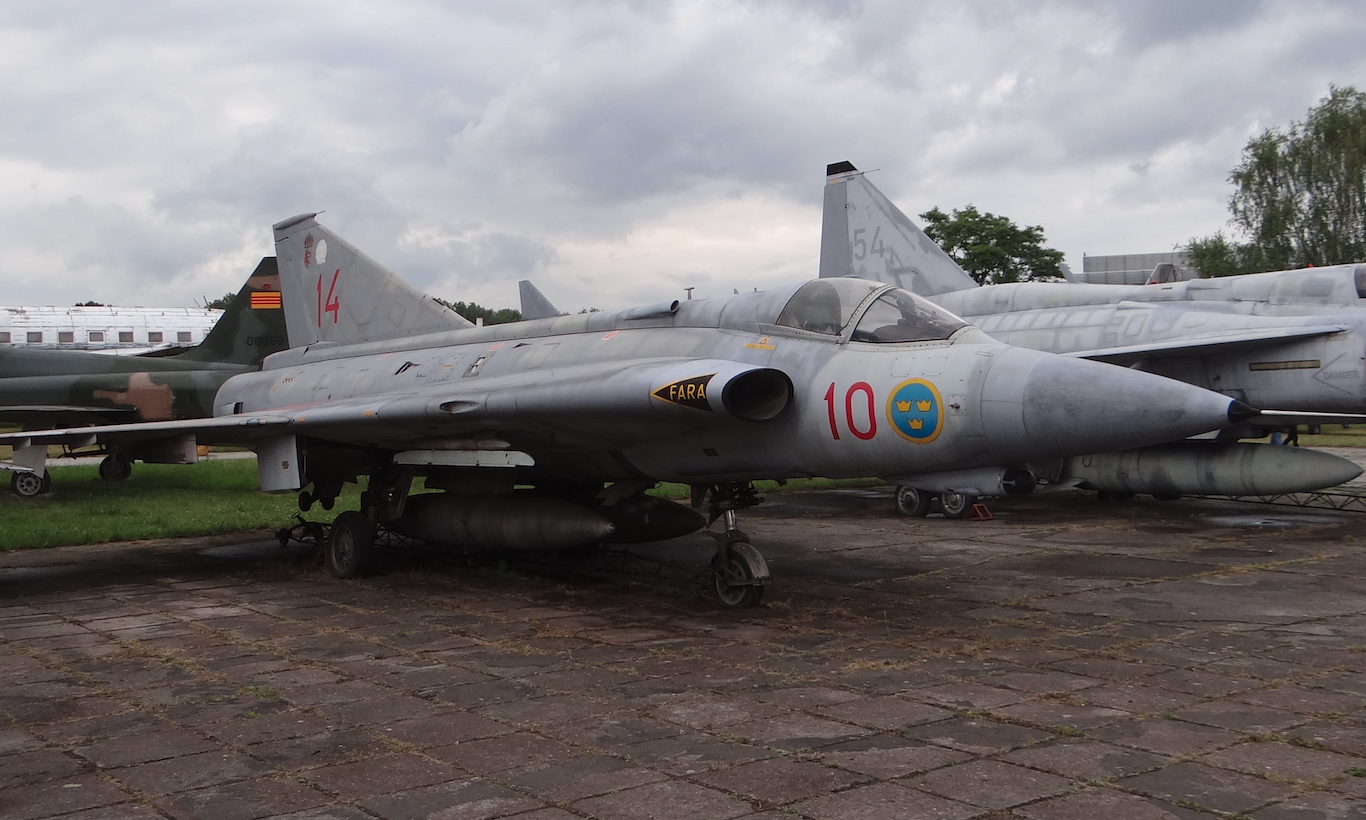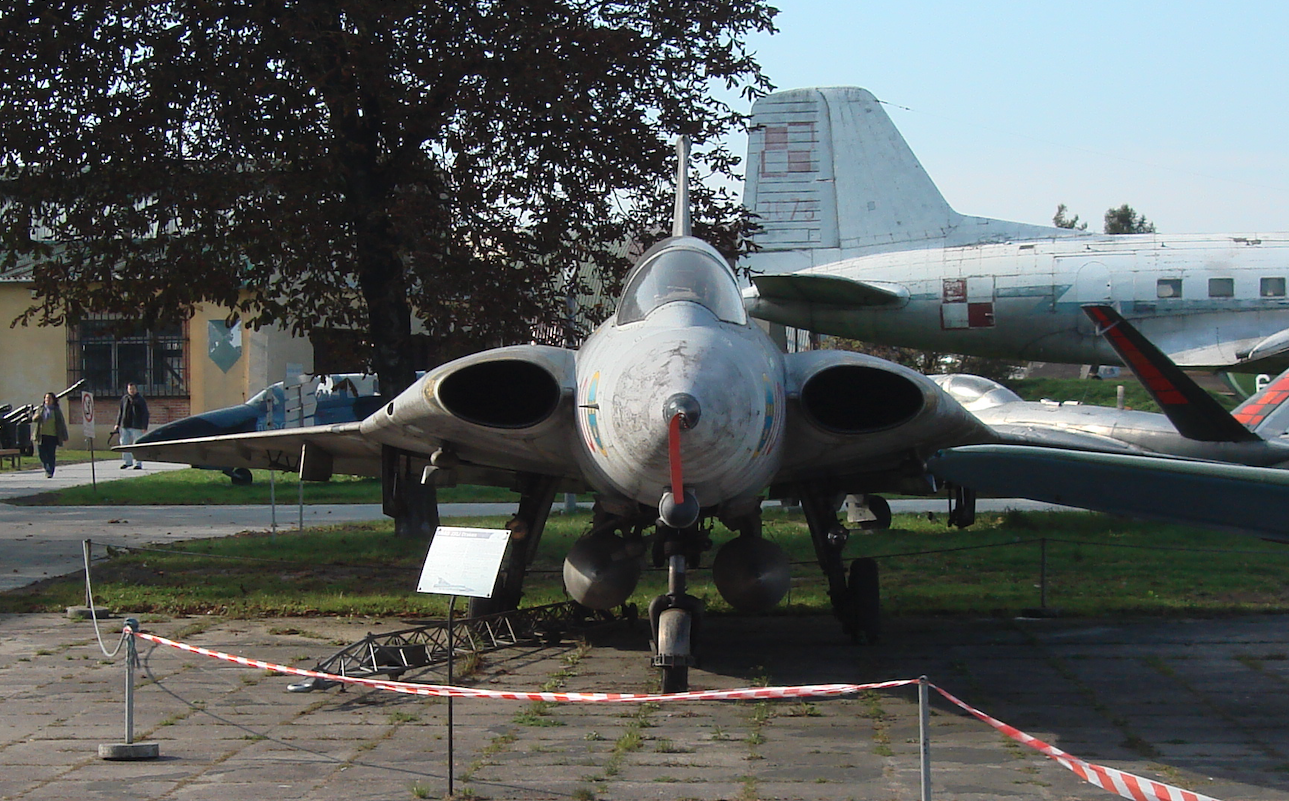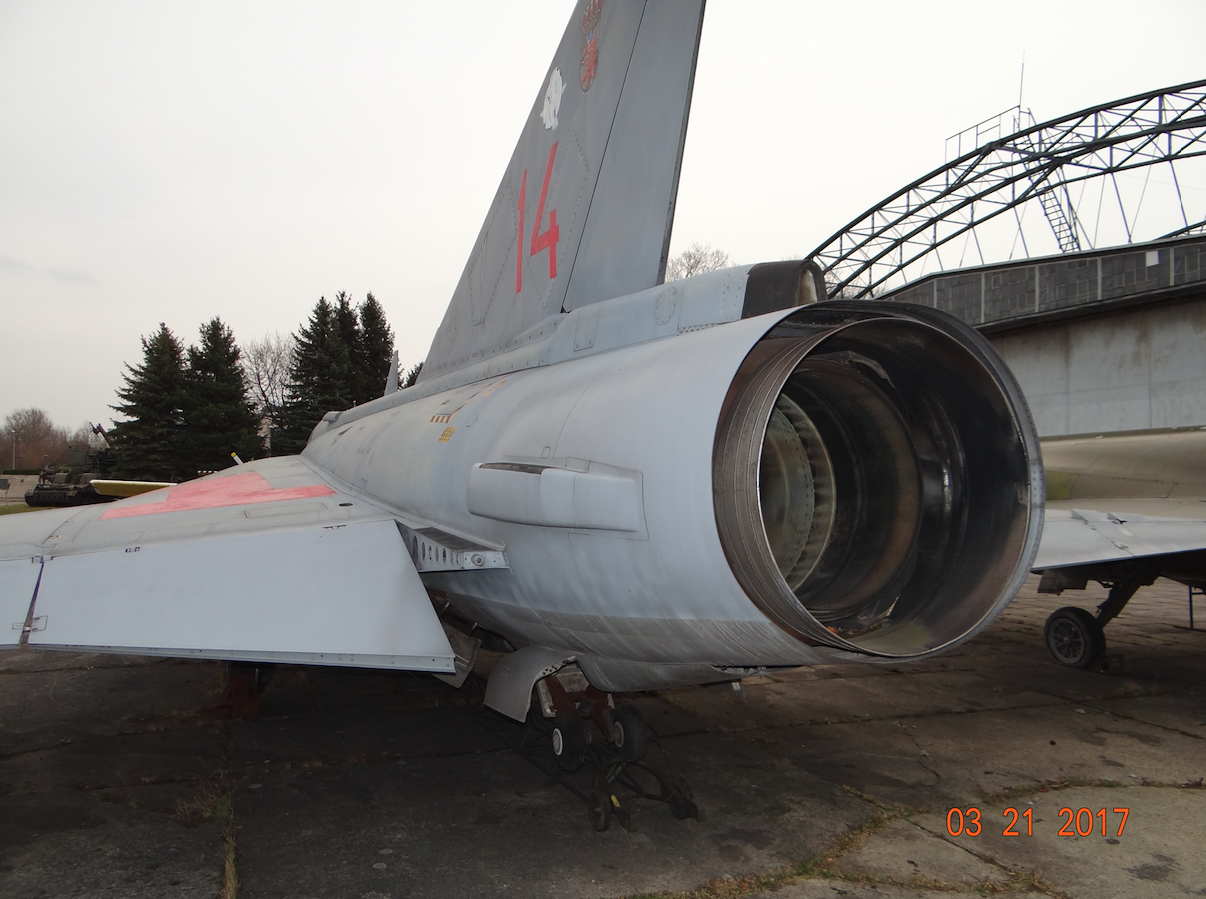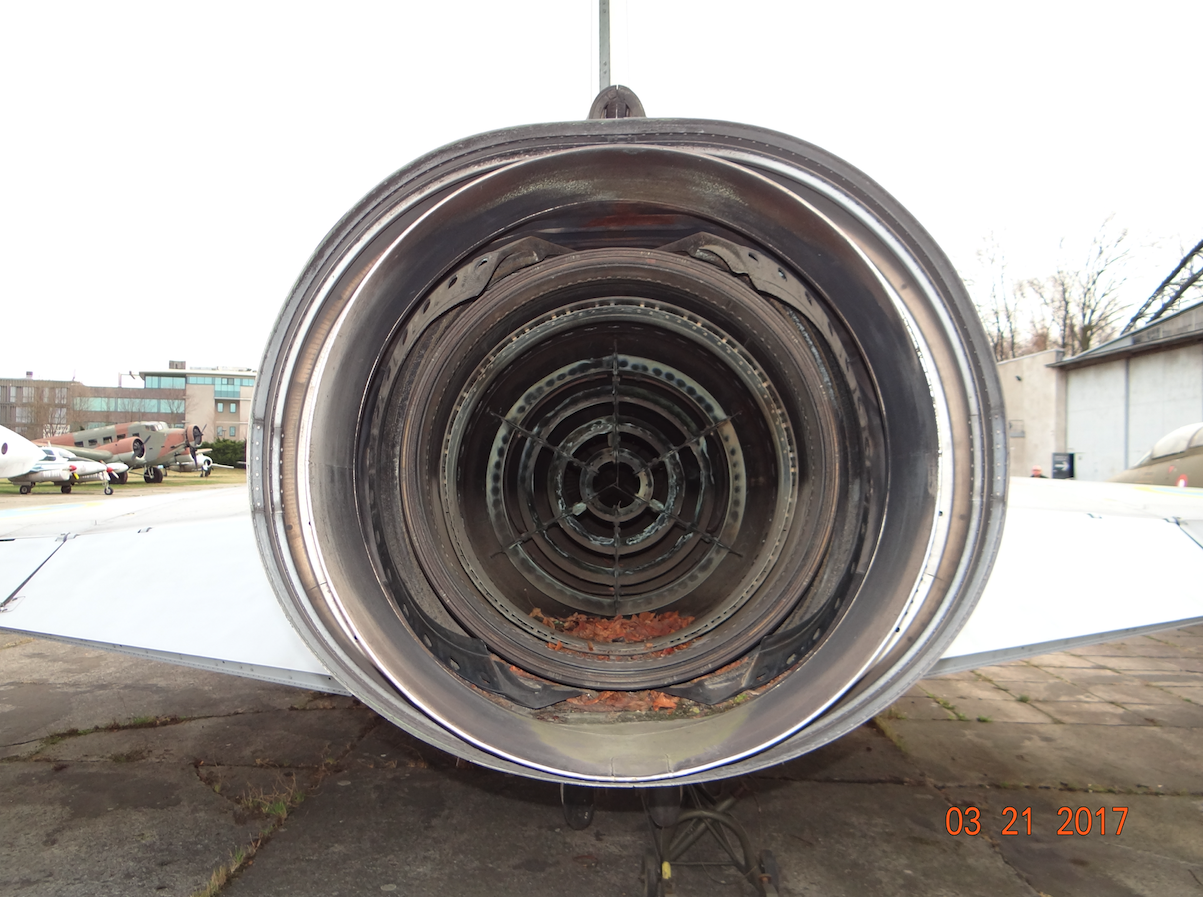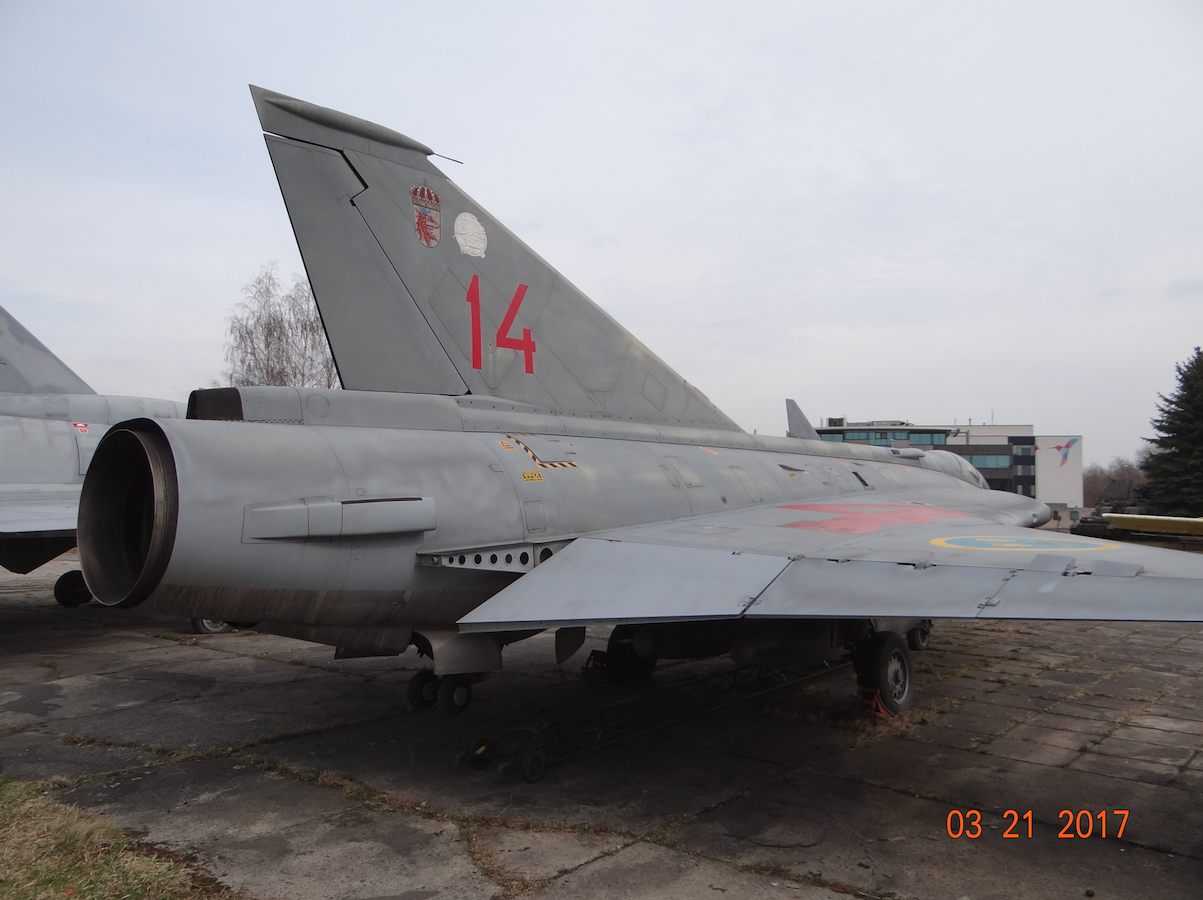 Written by Karol Placha Hetman