Chabówka. 2021 year.
Retro holiday trains on the route Skansen Chabówka - Kasina Wielka.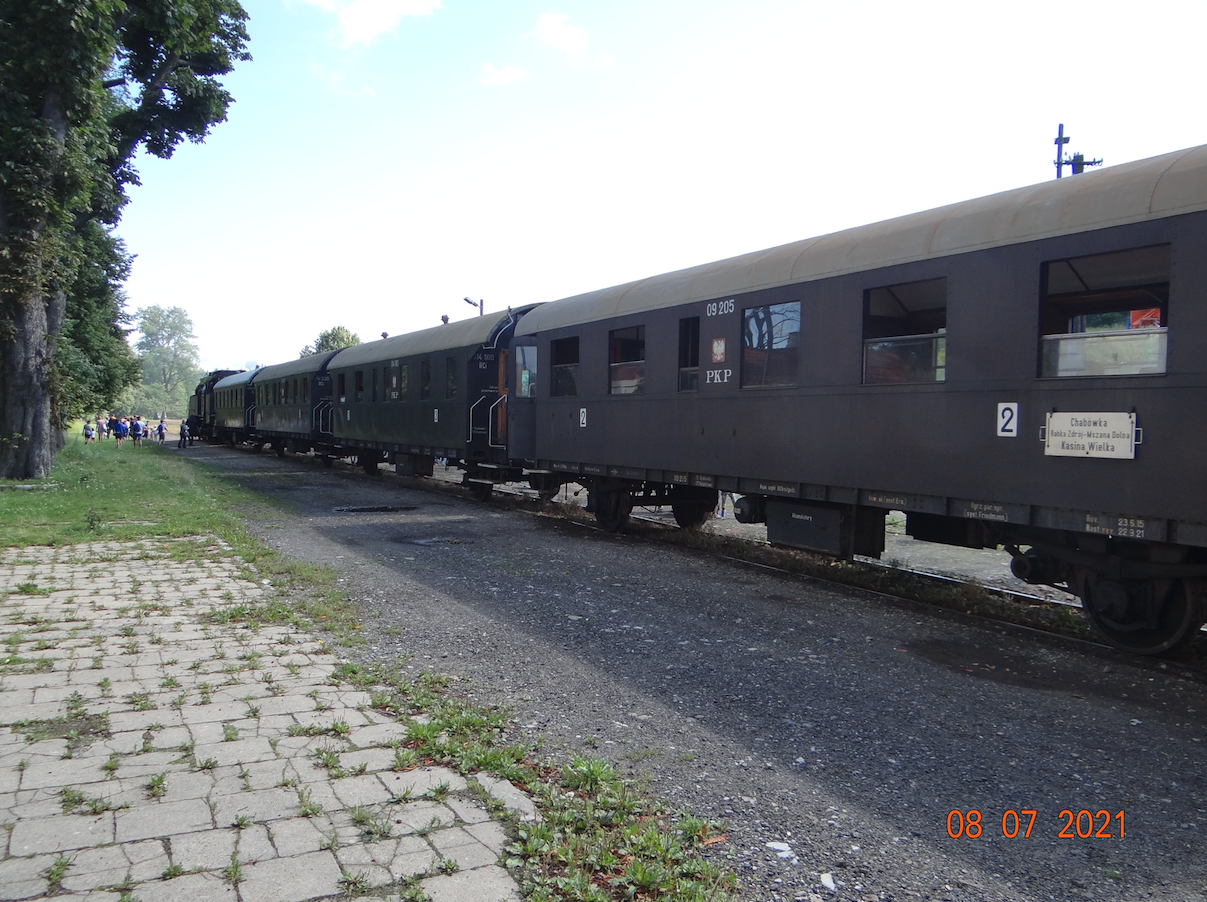 As every year, the Open-Air Museum in Chabówka organized summer trips on the Retro train. In 2021, the route to Kasina Wielka was extended. The route is approximately 25 km long. The trail runs along the picturesque valley of the Raba River. The route is single-track, non-electrified, has No. 104 and belongs to the former network of the Galician Transversal Railway. Chabówka - Nowy Sącz section.
The Retro train was composed of a steam locomotive and several wagons from the 1930s. The number of cars from three to six depended on the estimated number of passengers. An additional car was added for organized groups. As a locomotive, a "tendrzak" type steam locomotive was used, because such a locomotive provides the same speed both in front and in the back.
The final station was the railway station in Kasina Wielka at the foot of Śnieżnica. Oscar winners Steven Spielberg and Andrzej Wajda made their films in Kasina Wielka.
Kasina Wielka is the hometown of our great and wonderful sportswoman, Mrs. Justyna Kowalczyk, a ski runner, multiple Olympic champion and multiple world champion.
Retro train passengers could take the chairlift to the top of Śnieżnica. Here, in good weather, you could admire the magnificent views of the mountains. From here you can admire the beautiful panorama of the Beskid Wyspowy and the Wieliczka Foothills. The cable car station is located practically next to the railway station. For Retro train passengers, the lift was offered with a 30% discount.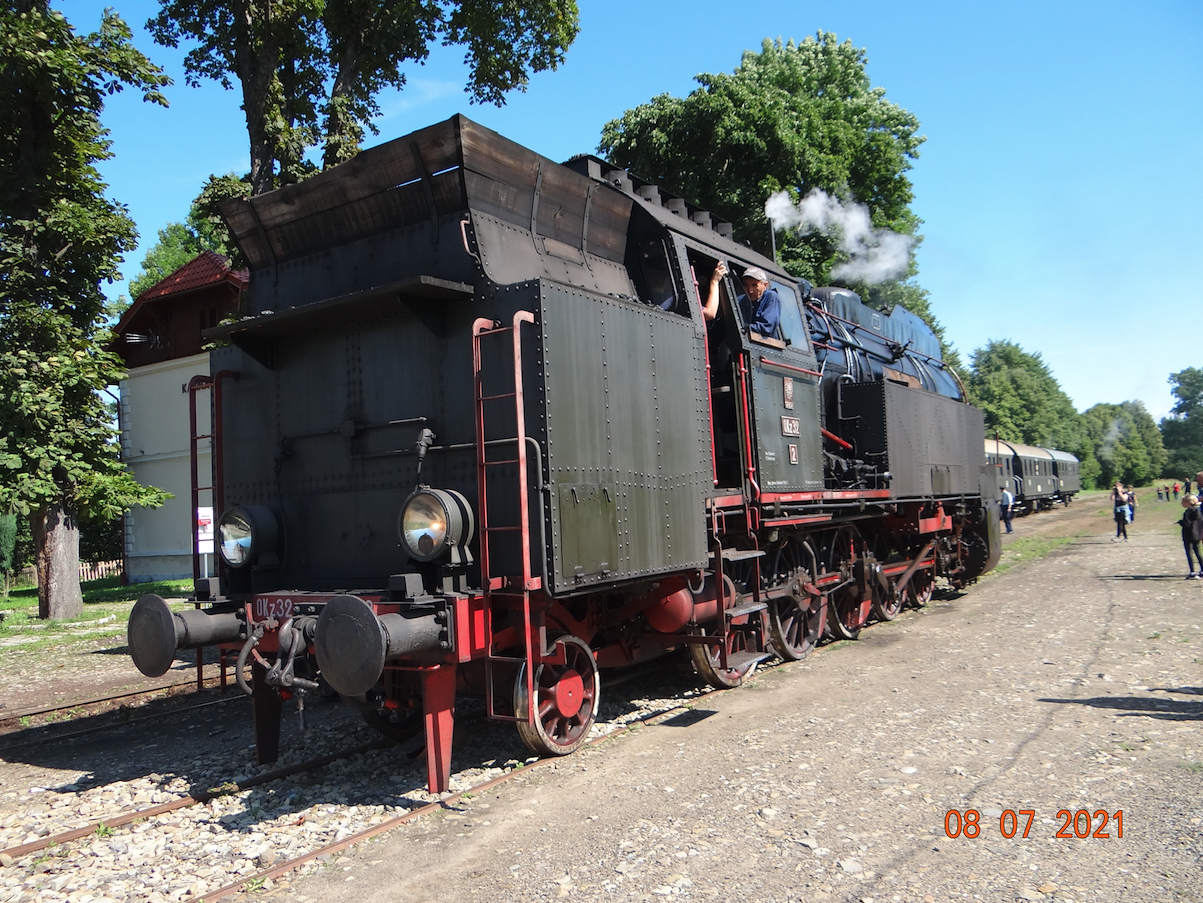 The OKz32-2 locomotive is a Polish passenger steam locomotive adapted to service mountain railway lines. It was produced for PKP in the number of 25 pieces in the period 1934–1936, by the Zakłady Mechaniczne Hipolit Cegielski in Poznań, commissioned by the Ministry of Transport, especially for servicing the Kraków - Zakopane railway lines. Basic data: Axle arrangement: 1'E1 '(1-5-1). The distance between the outermost axles: 11.70 m. Empty weight of the locomotive: 95,800 kg. Maximum tractive force: 17,200 kG (172 kN). Driving wheels diameter: 1,450 m.
Written by Karol Placha Hetman