Kraków 2020-10-15
R-23 guided missile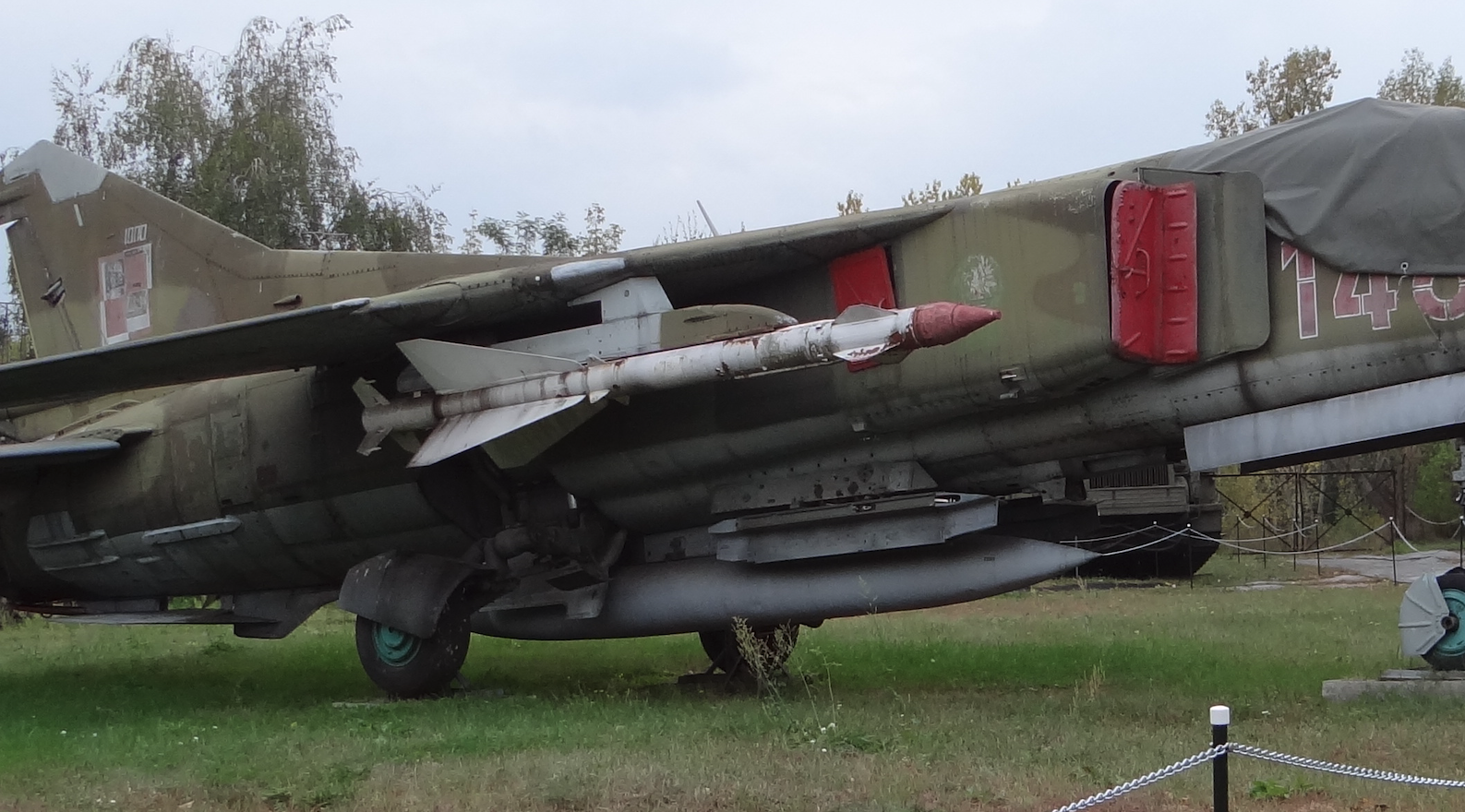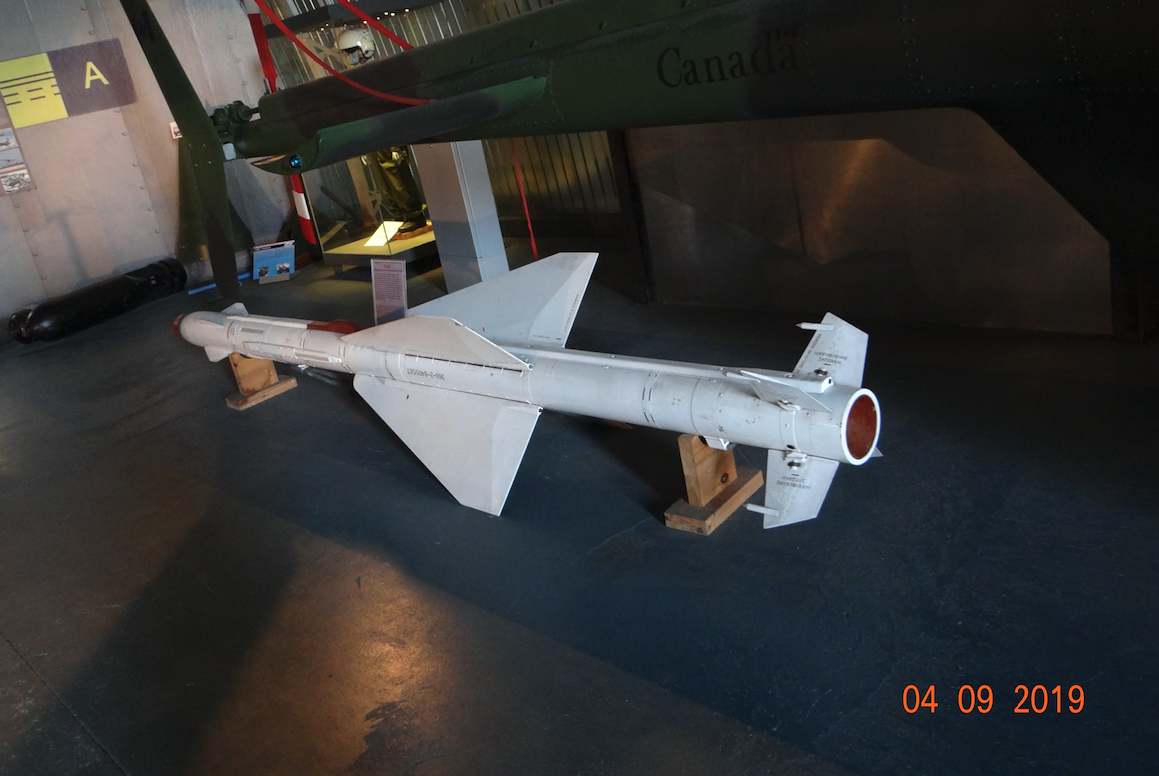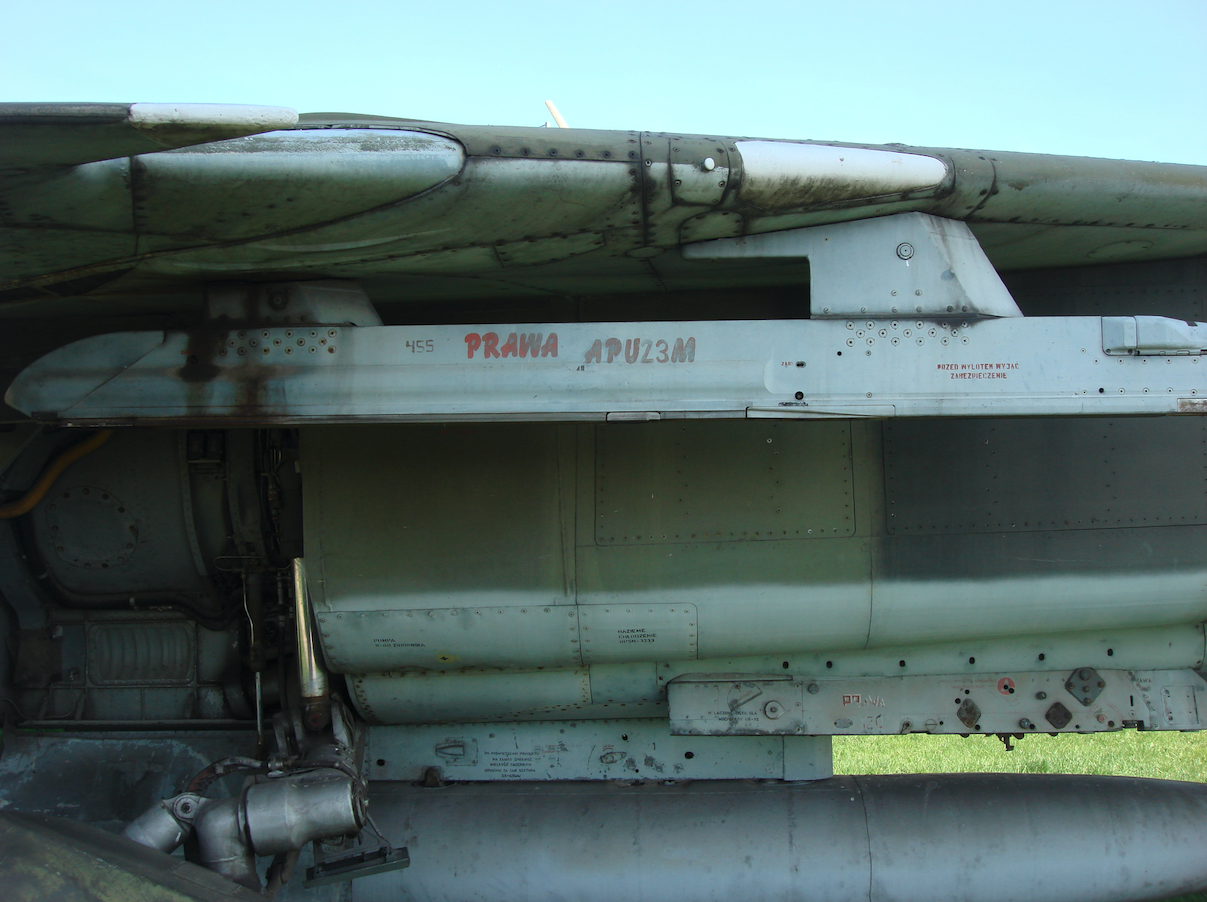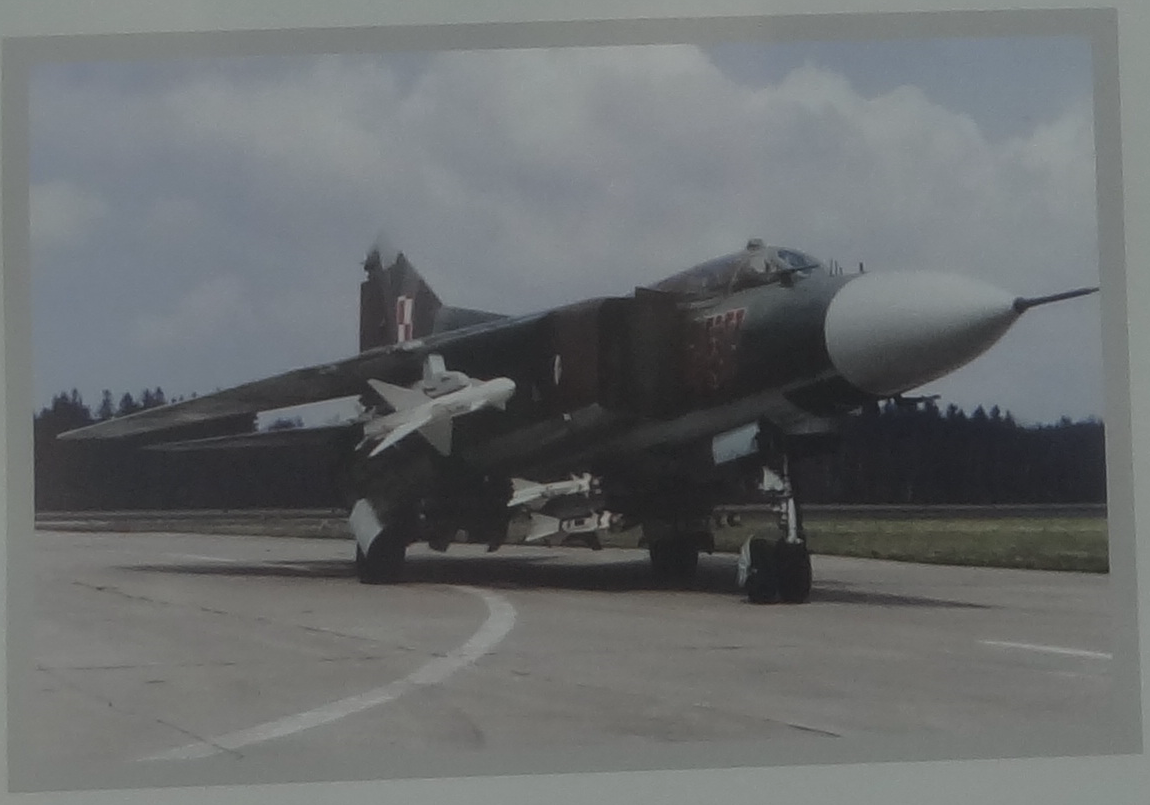 History of the R-23 missile.
In 1965, the CCCP did not have a mid-range air-to-air guided missile at its disposal. The missile was intended as the main armament of the newly developed MiG-23 aircraft. The new missile was generally to correspond to the American AIM-7 Sparrow missile. The task of building such a missile was entrusted to the design office GosMKB (OKB) Wympieł, in Russian ГосМКБ Вымпел. The missile received the factory designation K-23 and the military R-23. The purpose of the missile was to fight enemy bombers that flew higher than their carrier, even at an altitude of 25,000 m. The Russians feared that the US would introduce XB-70 Valkyrie bombers, so the projectile velocity over 3 Ma was also important.
At the beginning it was decided that the missile would be created in two versions, radio and thermal guided. This is because it has not been possible to develop an effective radio-thermal missile guidance system.
The first missile launches took place in 1967, and in January 1974, the missile was introduced into service under the name R-23T, in a version with thermal guidance and R-23R, guided by a semi-active radar system. The missile was used until 1997.
Except for the method of guidance, both missiles are identical, with the same rocket engine and a rod warhead with a radius of damage of 8 m. The maximum effective range of the R-23R missile was about 14 km when firing from low and 25 km from high altitude. In contrast, the version with R-23T thermal guidance has a range of approximately 11 km. The minimum firing range is 500 m.
Description of the R-23 missile.
The R-23 missile is a medium-range air-to-air weapon. The length of the R-23T missile is 4.20 m. The length of the R-23R missile is 4.50 m. Diameter 0.22 m. Wingspan 1.00 m. Maximum speed 3 Ma (3 672 km / h). The weight of the R-23T missile is 215 kg. The R-23R missile weighs 225 kg. The weight of the warhead 25 kg. The minimum firing distance to the target is 500 m. The maximum range is 45,000 m.
R-23 missiles in Poland.
In 1979, the R-23T and R-23R missiles were delivered to Poland together with MiG-23 MF planes. R-23R, R-23T missiles were carried on APU-23 M launchers, only on the under-wing hooks, next to the fuselage. Thus, the plane could carry two R-23 missiles.
Written by Karol Placha Hetman