Przasnysz 2018-05-16
Przasnysz - Sierakowo airport.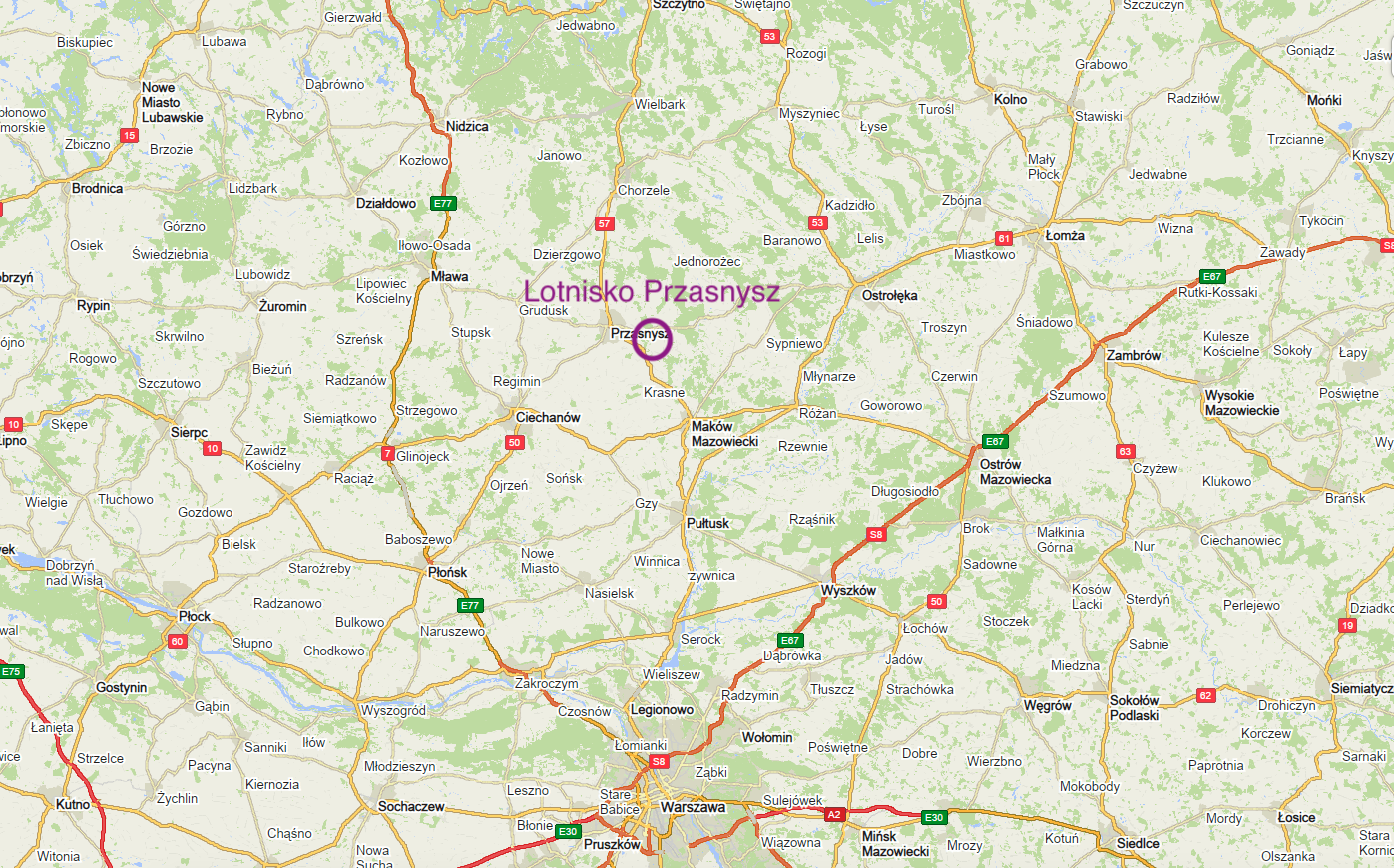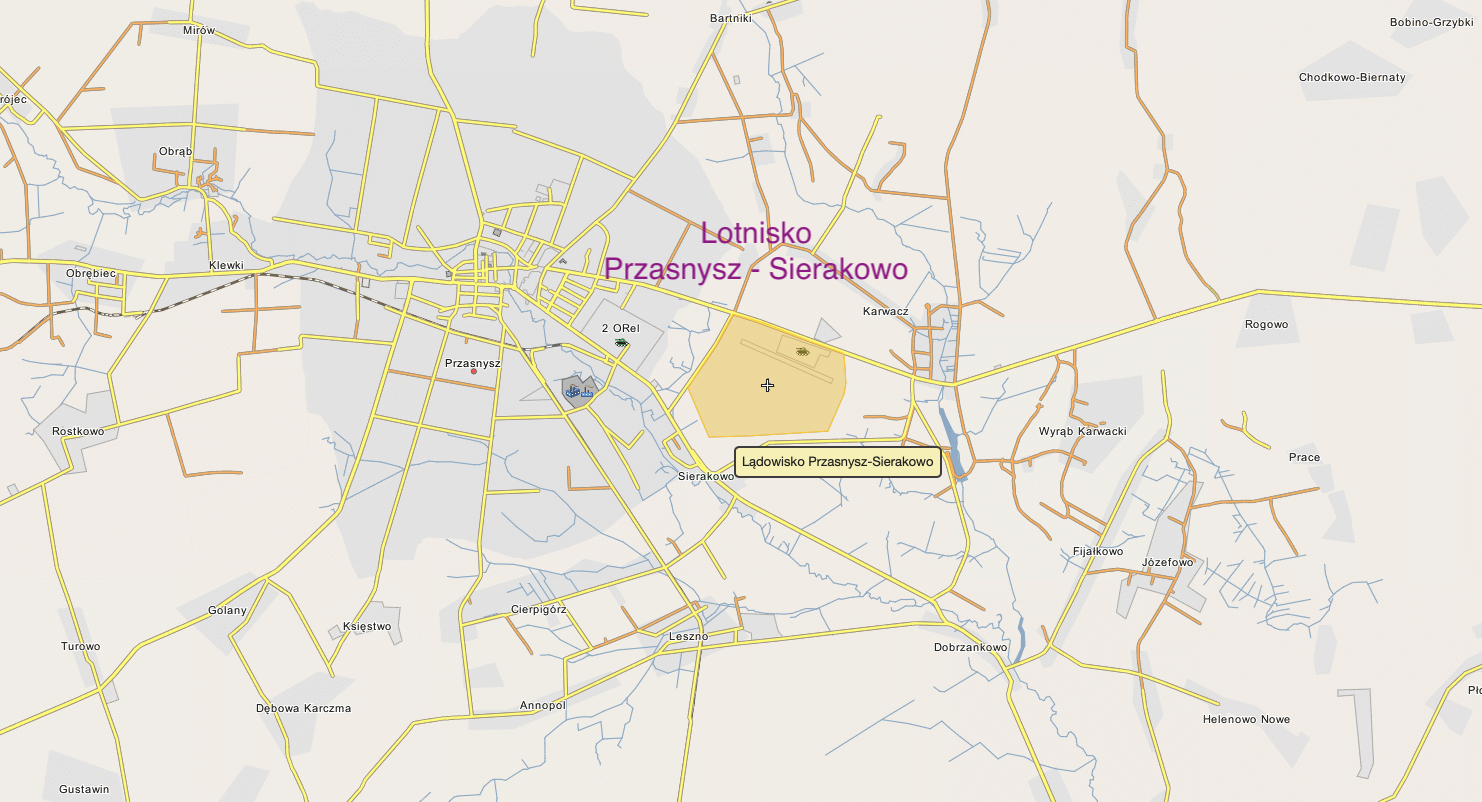 The city of Przasnysz.
Przasnysz (Latin name Azymopolis) is a town in the Masovian Voivodeship, in the Przasnyski County. It is the capital of the County. It is situated on the Węgierka River in northern Mazovia. In the period 1975-1998, the city belonged to the Ostrołęka Province. In 2013, the city had a population of approximately 17,600. Przasnysz has an area of ​​25.16 km².
The National Road No. 57 runs through Przasnysz, connecting Bartoszyce with Kleszew. Provincial Roads No. 544 and No. 617 also run here. The city of Przasnysz is well connected with Warsaw, Olsztyn, Ostrołęka, Działdowo, Ciechanów, Maków Mazowiecki and Mława.
Przasnysz never had a standard gauge railway. The nearest railway station is in Ciechanów (distance 25 km). The town of Przasnysz was crossed by a narrow-gauge railway belonging to the commuter railway and owned by the Mława Commuter Railway. It was built at a rapid pace of just a few weeks in 1915. The railway line ran from Mława through Grudusk - Przasnysz - Krasne to Maków Mazowiecki and was 74 km long. Until 1985, the line carried passengers. Physically, the narrow-gauge railway Mława - Maków Mazowiecki exists (2018), but unused, it is systematically degraded. From time to time, ideas for reactivating passenger and freight traffic, and even the construction of a standard-gauge railway to Przasnysz from Ciechanów come up.
The patron of the City of Przasnysz since September 18, 2014 is St. Stanisław Kostka, who was baptized in the local parish church.
To the east of the city is the Airport of the Northern Mazovia Aero Club, a former military airport.
Written by Karol Placha Hetman