History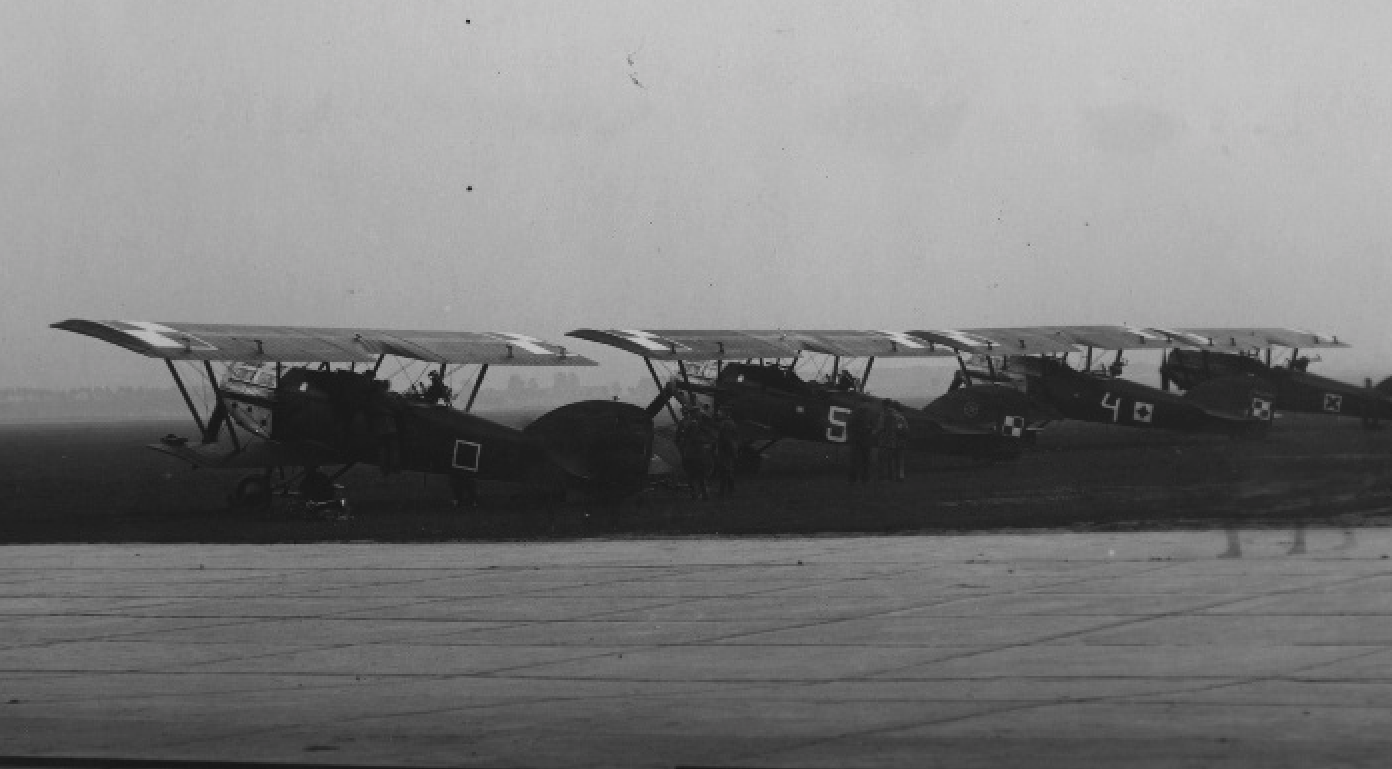 The Potez XV-A2 aircraft is one of three types of airliners built by the French Henri Potez plant, used by the Polish Air Force after the Great World War. The Potez XXV aircraft was used in Poland and in Poland.
In 1924, at the Société des Aéroplanes Henry Potez company in MéauIte Somme, the French engineer engineer Henri Potez developed and built a prototype of a reconnaissance-bomber aircraft that was designated Potez XXV. The aircraft was a development of Potez XV. In the literature, the Potez XXV aircraft is also designated Potez 25. The Potez XXV aircraft has undergone many design changes compared to its predecessor. The engine was changed to a more powerful one. The plane is faster and more agile. In 1925, the Potez XXV aircraft underwent tests at the French aviation testing institute. The obtained grade was very good and there was a recommendation that the aircraft should be put into serial production.
The Potez XXV-A2 aircraft is an intelligence aircraft. The Potez XXV-B2 aircraft is a destroyer aircraft. The differences were small. A2 planes have cameras as standard, and B2 planes have various types of bomb hooks under the wings and fuselage.
In 1925, the Potez XXV made several long-haul flights: a rally around Europe at a distance of 7,400 km, a rally around the Mediterranean at a distance of 6,500 km, a rally to the Middle East at a distance of 13,080 km. This advertisement meant that the plane was eagerly bought. A total of 2,500 Potez XXV aircraft were built in France.
Potez XXV in Poland
The first plane received in France was the Potez XXV-GR rally version. It was intended for the rally to Tokyo. During the flight to Warsaw, it was crashed on 1926-05-24, during a forced landing by pilot Bolesław Orliński. Bolesław Orliński pointed out before the flight that the engine was a new and underdeveloped design. Already in France there were problems with starting the engine and its stable operation. And in fact during the flight the engine broke down.
In August 1925, Poland bought a license to manufacture Potez XXV aircraft. In Poland, Potez XXV aircraft received the Type 42 number. Because there was problems with the documentation of the previous Potez XV license, that's why engineer Ryszard Bartel went to France, then an employee of the WWS "Plane" factory in Poznań, where the Potez XXV aircraft was to be manufactured. However, it turned out that the WWS "Plane" factory did not have a suitable machine park. Ultimately, Potez XXV planes were manufactured in Lublin at "Zakłady Mechaniczne Emil Plage and Teofil Laśkiewicz" (25 copies) and in Biała Podlaska at "PWS - Podlaska Wytwórnia Planów" (125 copies). This aircraft was manufactured in Poland under license from 1928 to 1931. Ultimately, there were a total of 320 copies in Poland.
The first Potez XXV aircraft purchased in France arrived in Poland at the end of 1927. Only 16 aircraft of the planned 35 were delivered. Further copies were delivered by sea in 1928. The first copies of Potez XXV aircraft were built in Poland in 1928. The aircraft were handed over for testing at the Institute of Aviation Technical Research in Warsaw. The aircraft received a positive rating. At the same time, both factories suggested introducing modifications specific to the Polish Army. For example, a different type of map pocket, other ammo boxes. Aero wings were also introduced on the ailerons, developed by engineer Antoni Uszacki from the Podlasie Aircraft Factory (1928). These wings made it easier to control the aircraft. Gills were also mounted on Polish aircraft on the leading edge of the wings, which improved the aircraft's control at a lower speed.
In 1928, engineer Jerzy Rudlicki developed a design for the Lublin R-XVII aircraft, which is a development version of the Potez XXV aircraft equipped with a retractable landing gear.
Potez XXV had a good reputation. It had good performance and was correct in flight. Polish Potez XXV planes were painted khaki.
Three Potez XXV planes of Polish production took part in the Balkan rally from May 13, 1928 to May 23, 1928. Warsaw - Bucharest - Belgrade - Sofia - Constantinople - Iasi - Warsaw. Then, from August 2, 1928 to August 12, 1928, three Potez XXV aircraft participated in the Second Flight of Mała Ententa and Poland.
In Poland there was a problem with a sufficient number of Lorraine-Dietrich 12Eb engines, which was the main propulsion of the Potez XXV aircraft. Therefore, a Polish version of the aircraft was developed, which was powered by the PZL Bristol Jupiter VIIF star engine. Engineers benefited from the experience of PZL P.7a aircraft design that have the same engine. Reconstruction of 47 Potez XXV aircraft was carried out at the Lublin Aircraft Factory in Lublin in 1936. These aircraft were called Potez XXV Jupiter.
Potez XXV planes were used in the Polish Army in 1928-1939, and from 1936 they were replaced by PZL.23 Karaś planes. The longest Potez XXV aircraft were used at the Aviation Training Centers in Dęblin and Bydgoszcz and as a night aircraft in air regiments. Several copies of Potez XXV took part in the Defense War in 1939.
Construction
The Potez XXV is a two-seater, single-engine, combat aircraft, the so-called linear aircraft. Mixed construction (wood and metal), covered with plywood and canvas.
Wings
The aircraft was built in a biplane system. Because the lower wings have a smaller area, this arrangement is called a one-winged wing. Two-girder wooden wings. The ribs are made of birch plywood. The wings are covered with plywood to the first girder, and the rest with canvas. The wings have a rectangular contour and are stiffened with profiled stands made of duralumin pipes and band tendons. The canopy was placed on four hulls. There is only one pair of stands between the wings.
Fuselage
The fuselage has a truss structure, wooden and was partially profiled. Metal fittings were used for joining. In relation to Potez XV, the Potez aircraft has a more streamlined shape of the fuselage front. Engine cooler coolers are hidden between the propeller and engine. The engine mount is metal and the engine cover is metal. A fuel tank and an oil tank are located behind the engine.
Both cabins are uncovered. The aircraft can be piloted from the rear cabin. The observer's cabin has basic steering and navigation instruments: a joystick, a T-bar, fuel taps, a spark switch, a gas lever, a compass, an altimeter. The pilot, when piloting, sits at the port side and slightly diagonally.
Tail-plane
A classic wooden tail was attached to the rear of the fuselage, supported by braces and covered with canvas. The rudders are equipped with horn compensation.
Chassis
Classic chassis with tail skid. The shock absorbers are hidden in the undercarriage shaves. Wheels not braked.
Equipment
The aircraft could be fitted with: Perkun signaling rocket, model K-28 photo carbine, RKUL or RKL / D onboard radio, built-in cameras F1 or F2, or Kolberg KWF-30 or KWF-70, and manual on a KR tripod; movable on-board headlight with 500 W power, two generators moved by 500 W propellers, on-board fire extinguishers.
Power unit
"W" in-line engine, 12-cylinder, water-cooled, Lorraine-Dietrich 12 Eb, with 331 kW (450 hp) nominal power. Two-blade wooden propeller. Szomański CWK type propellers were used in Poland.
Potez XXV-B2-BJ has a Bristol "Jupiter VIIF" radial engine with a nominal power of 353 kW (480 HP). Other sources give the data: PZL Bristol Jupiter VIIF radial engine, 361 kW (490 HP).
Several planes in Poland had 400 hp SALMSON engines. In France it was also a basic engine.
Armament
One 7.9 mm Vickers machine gun, permanently mounted in front and synchronized with the propeller rotation.
Two 7.9 mm Vickers model F machine guns, coupled, on a turntable in the observer's cabin.
288-488 kg bombs on ejectors under the fuselage.
T-T Potez XXV data
Span 14.14 m,
Length 9.09 m,
Height 3.35 m
Bearing surface 47.0 m2 ,
Curb weight 1 547 kg,
Take-off weight 1 958 kg,
Maximum speed 210 km / h,
Cruising speed 180 km / h
Climbing speed 5.0 m / s
Practical ceiling of 6,000 m,
Range 600 km,
Flight time 3.5 hours
Tally
There were a total of 320 Potez XXV copies in Poland. Potez XXV aircraft were manufactured in Lublin at the "Emil Plage and Teofil Laśkiewicz Mechanical Works", where 25 units were built and in Biała Podlaska at "PWS - Podlaska Wytwórnia Planów", where 125 units were built.
Written by Karol Placha Hetman