Kraków 2020-03-27
00124b Section 1924
Lublin, Biała Podlaska Potez XV
Reconnaissance bomber aircraft
History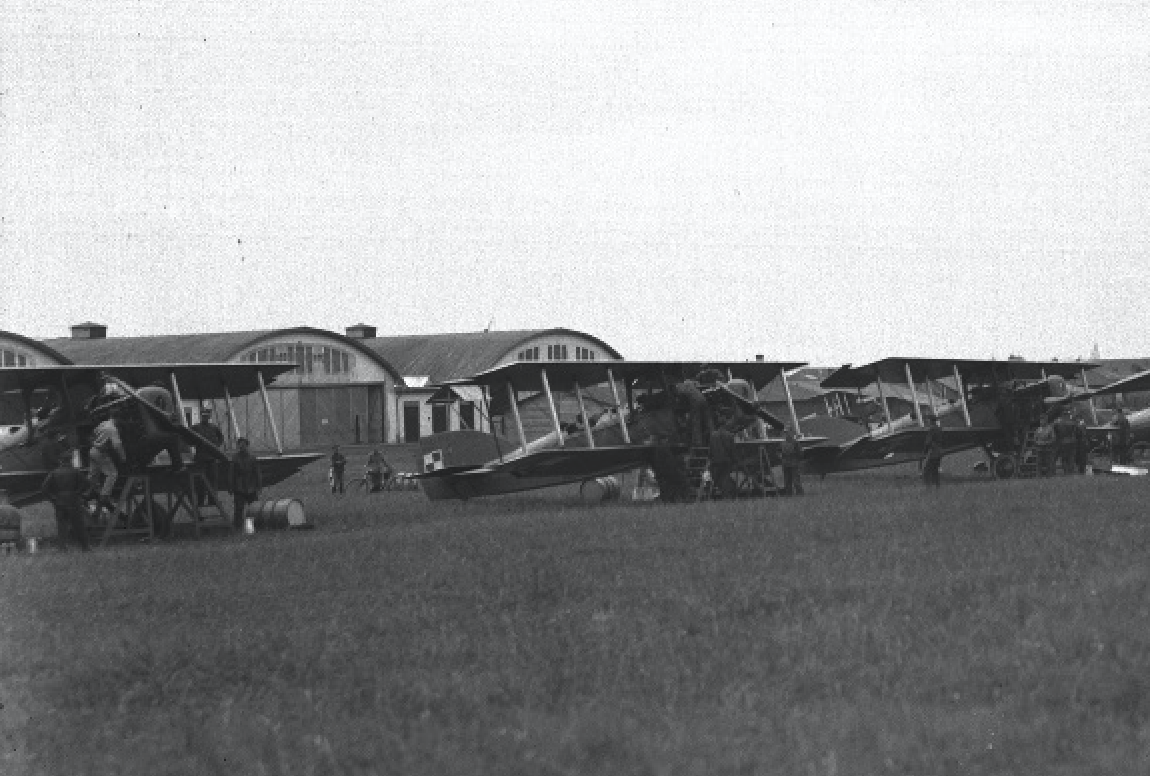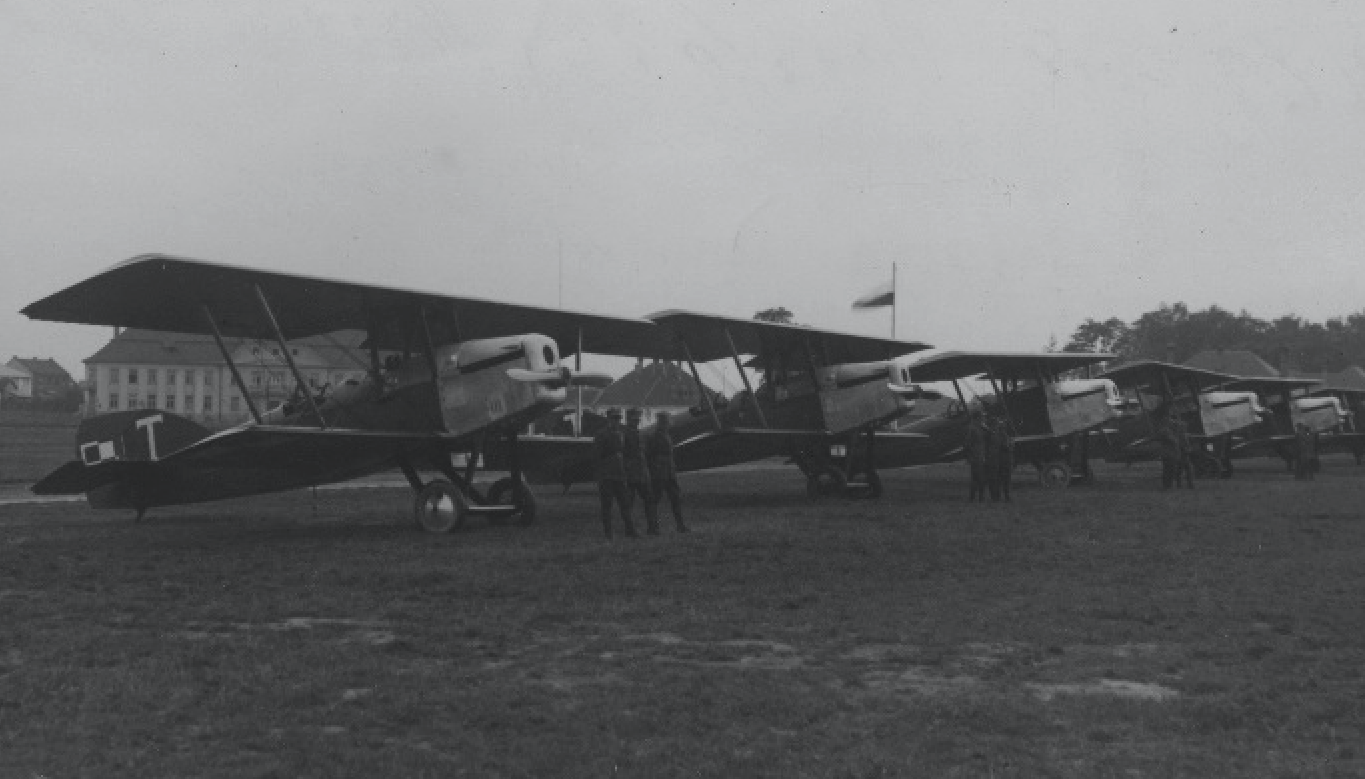 The Potez XV-A2 aircraft is one of three types of airliners built by the French Henri Potez plant, used by the Polish Air Force after the Great World War. The Potez XV-A2 aircraft was used in Poland from 1924 to 1932, and what was important, it was produced simultaneously in Lublin at the Zakłady Mechaniczne Emil Plage and Teofil Laśkiewicz and in Biała Podlaska at the PWS - Podlaska Wytwórnia Airplanes.
In 1923, at Société des Aéroplanes Henry Potez at MéauIte Somme, the French engineer engineer Henri Potez developed and built a prototype of a reconnaissance-bomber aircraft that was designated Potez XV-A2. Work on the aircraft began in 1921. The aircraft concept is typical of the French liner construction school. It was a reconnaissance aircraft with the possibility of an attack on detected ground inches, at the same time capable of defense against fighter planes. In France, planes were produced until 1931. 545 Potez XV aircraft were built in France. These aircraft were purchased by the Romanian aviation (120 copies), Spain (100 copies), Bulgaria (in the export version under the designation Potez XVII) and Denmark, as well as several countries in America and Asia.
Close Polish-French cooperation meant that in 1923 a contract was signed for the supply and license production of Potez XV aircraft in Poland. The first planes were brought in by air in 1924. In total, 110 Potez XV-A2 and Potez XV-B2 aircraft were purchased in France. Both versions did not differ much. In Poland, the Potez XV aircraft received the Type 40 designation.
License production Potez XV-A2 was started in Lublin (a contract was concluded on 1924-04-24), where 100 copies were built and in Biała Podlaska (a contract was concluded on 1924-04-08), where 35 copies were built, although it was planned 50 copies. It was the first and not the only case in Poland when the same aircraft was produced in two factories. In this way, the labels competed with each other in terms of quality of production. Production lasted from 1925-1926. A group of French technicians and engineers visited the production site of these aircraft in Lublin and Biała Podlaska.
In total, there were 245 Potez XV aircraft in Poland. According to other sources, there were 305 copies. Potez XV aircraft in Poland was the successor to Ansaldo A.300, which crumbled during the war with the Bolsheviks. Potez XV, unlike Ansaldo A.300, had greater structural strength. He was a safer machine for the crew. He endured hard landings much better. The Potez XV aircraft was a relatively young and successful airplane, but rather outdated in terms of structure. Correct in piloting. However, he could not stay in aviation for long, because metal-wooden or all-metal constructions were already appearing.
In the autumn of 1924, the first Potez XV aircraft received Squadrons from the 2nd Air Regiment in Krakow, Rakowice. In the following year 1925, the aircraft received Squadrons of the remaining air regiments.
From 1927, Potez XV aircraft were withdrawn from combat regiments to flight schools and the reserve. Planes were used in aviation schools until the mid-1930s. One of the Potez XV aircraft was rebuilt from military aviation into the first agricultural aircraft in Poland.
In Poland, the Potez XXVII aircraft was also built, which was based on the Potez XV aircraft (the same fuselage and engine). This version was produced only in Poland.
In 1924, it was planned to purchase 8 Potez XV-A2 hydro seaplanes for the Navy. The airframes were to be equipped with floats. The drive was to be the same engines as for the land version. The order has not been completed.
Written by Karol Placha Hetman
---
Kraków 2020-03-27
00124b Section 1924
Lublin, Biała Podlaska Potez XV
Reconnaissance bomber aircraft
Construction
The Potez XV aircraft is a two-seater, single-engine, combat aircraft, the so-called linear aircraft. Wooden structure, covered with plywood and canvas.
Wings
The aircraft was built in a biplane arrangement with wooden girders. The ribs are made of birch plywood. The outline of the lower and upper wings was identical. The wings were covered with plywood to the first girder, and the rest with canvas. The wings have a rectangular contour and are stiffened with profiled stands made of duralumin pipes and band tendons. The shuttlecocks are placed on the upper and lower panels and are connected with each other by a rod. The rod moved the upper shuttle. The canopy was mounted on the hull on stand-up collars. Each wing was attached with two pairs of fittings.
Fuselage
The fuselage has a truss structure, wooden and was partially profiled. The fuselage has four pine stringers and crossbars. Rectangular fuselage section with a rounded top. An engine was placed in the front of the fuselage and this part is covered with sheet metal. The middle part is covered with plywood, and the back part of the fuselage is covered with canvas. In the middle of the fuselage there are two open cabins in a tandem arrangement. The first is the pilot, the second is the observer, who was also an on-board shooter. Two Lamblin coolers are located in front of the engine. Two fuel tanks covered with a layer of self-sealing rubber are mounted behind the engine.
Tail-plane
Do tylnej części kadłuba zamocowano usterzenie klasyczne drewniane, podparte zastrzałami i kryte płótnem. Stery wyposażono w kompensację rogowa.
Chassis
Classic chassis with tail skid. The shock absorber is made of a rubber cord.
Equipment
A camera, radio communications, night flight equipment, and oxygen installations for high altitude flights could be installed in the cabin.
Power unit
Lorraine-Dietrich 12DB in-line engine, 294 kW (400 hp). Two-blade wooden propeller.
Armament
One Vickers machine gun caliber 7.69 mm, permanently mounted in front and synchronized with the propeller rotation. Two Lewis Model 23 machine guns, 7.69 mm caliber, coupled, on a turntable in the observer's cabin. 125 kg bombs on ejectors under the fuselage.
Data T-T Potez XV
Span 12.68 m,
Length 8.75 m,
Height 3.20 m,
Curb weight 1 487 kg,
Take-off weight 1 920 kg,
Maximum speed 200 km / h,
Cruising speed 170 km / h
Climbing speed 3.9 m / s
Practical ceiling of 6,000 m,
Range 500 km,
Flight time 3 hours
Written by Karol Placha Hetman
---
---
Kraków 2020-03-27
00124b Section 1924
Lublin, Biała Podlaska Potez XV
Reconnaissance bomber aircraft
Tally
In total, there were 245 Potez XV aircraft in Poland. According to other data, there were 305 copies. Potez XV aircraft were in two versions, A2 and B2, which did not differ much from each other. Airplanes in Poland were used in the period 1924-1935.
Written by Karol Placha Hetman
---