Kraków 2015-07-21
Polish Aviation Industry - Part 15
WSK PZL Mielec
The beginning of the 50's brought significant changes to the military, aviation and industry. The reasons for these changes are to be found in the tense international situation; the blockade of Berlin (1948-1949), the creation of a new NATO military bloc (August 24, 1949) and the war in Korea (1950-1953). So in the aggressive policy of the CCCP. Poland, being a vassal country of the Moscow state, felt it very painfully. The Kremlin forced us to develop the arms industry beyond the country's defense needs and imposed a new military doctrine in which we became the aggressor. The commander of this system in Poland was Konstanty Rokossowski (whose biography was changed as if he was a Pole). On May 29, 1945, Konstanty Rokossowski, commander of the 2nd Belorussian Front, became the commander-in-chief of the Northern Group of the Red Army with headquarters in Legnica. On November 6, 1949, he was appointed to the office of the Polish Minister of National Defense and to the rank of the Marshal of Poland. In December 1949, Konstanty Rokossowski demanded that the Polish Sejm enact new expenses for the Polish Armed Forces. In the period 1949-1954, they exceeded 15% of the national income. In 1951, at his command, the 6-year economic plan was changed. Huge funds from a poor country were allocated to the military at the expense of society.
Production of the Lim-1 fighters. 1952 year.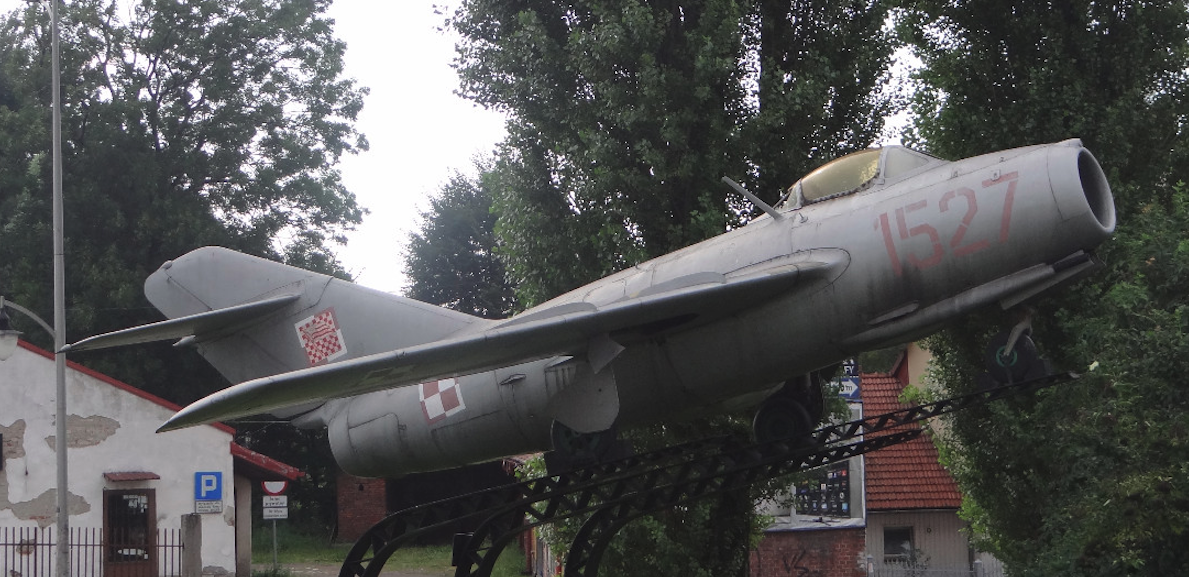 The Russians decided to rearm the "allied" armies. However, their industry was not able to build a large number of fighters in a sufficiently short time. They had to take risks and hand over the licenses of their newest and best fighters. In Poland, preparations for the construction of obsolete fighters were suspended at that time; Yak-17 (G-1), Yak-23 (G-3), RD-10 (G-2) engines. On the basis of the resolution of the Polish Government of June 19, 1951. 12, it was decided to implement the plan to purchase a license for the production of the MiG-15 fighter.
The inter-war COP (Central Industrial District) was selected as the production site, including Mielec, Świdnik and Rzeszów. It was based on the traditions of the interwar aviation industry in the Lublin region, derived from the former Lublin Aircraft Factory and Podlasie Aircraft Factory.
Written by Karol Placha Hetman