Kraków 2022-07-14
The station building at the Kraków Swoszowice station.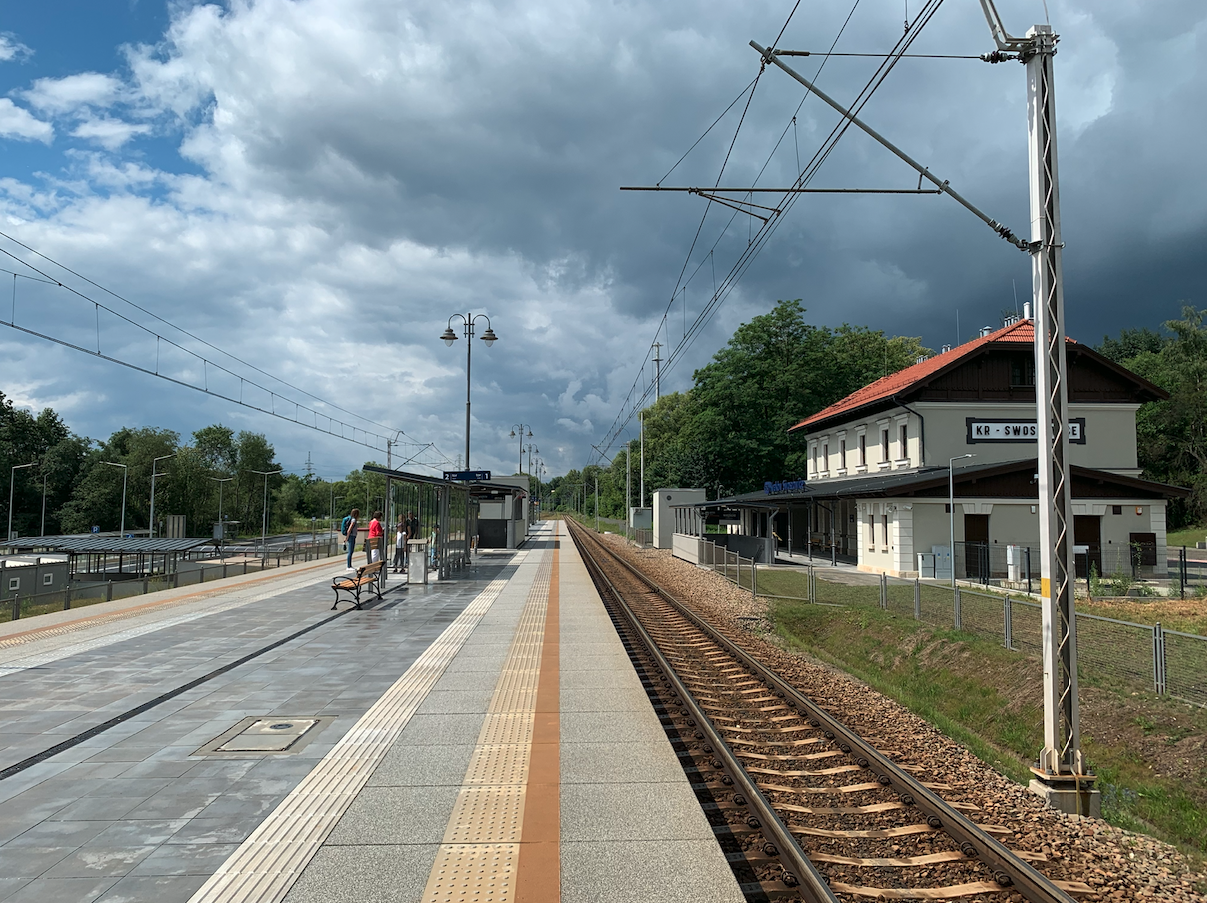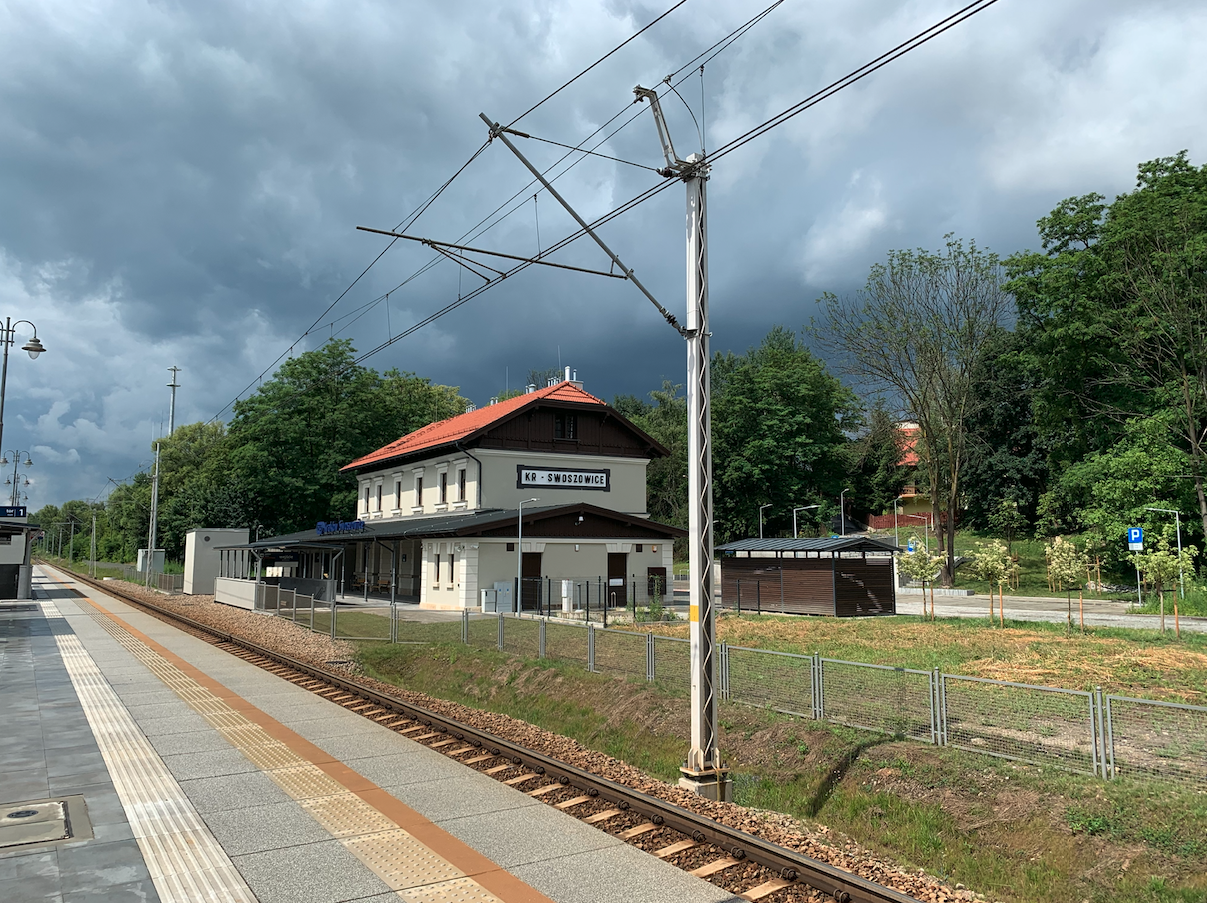 As promised by the Polish State Railways, at the beginning of June 2022, the interior of the station building was made available for the purposes for which it was intended, i.e. for travelers and local residents as a common room.
Works on the main building lasted until spring 2022. Thanks to the investment, the building from around 1880 regained its historical beauty and was adapted to modern requirements, construction and fire regulations. The passenger service function has been restored at the station. On the ground floor there are generally accessible toilets and a hall that also serves as a waiting room. Spacious toilets have been adapted for people with reduced mobility and the blind. Everything was made to a high standard. There are seats in the waiting room and electronic information for the vain. There is a special map for the blind in the waiting room. The entire facility has been equipped with a monitoring system (internal and external) as well as burglary and assault signaling. There is audio and video railroad information. The main door is equipped with automatic opening and closing devices. Modern lighting also has the power to use motion sensors at the right time.
Some of the rooms were intended for the local day room, which was the residents' request.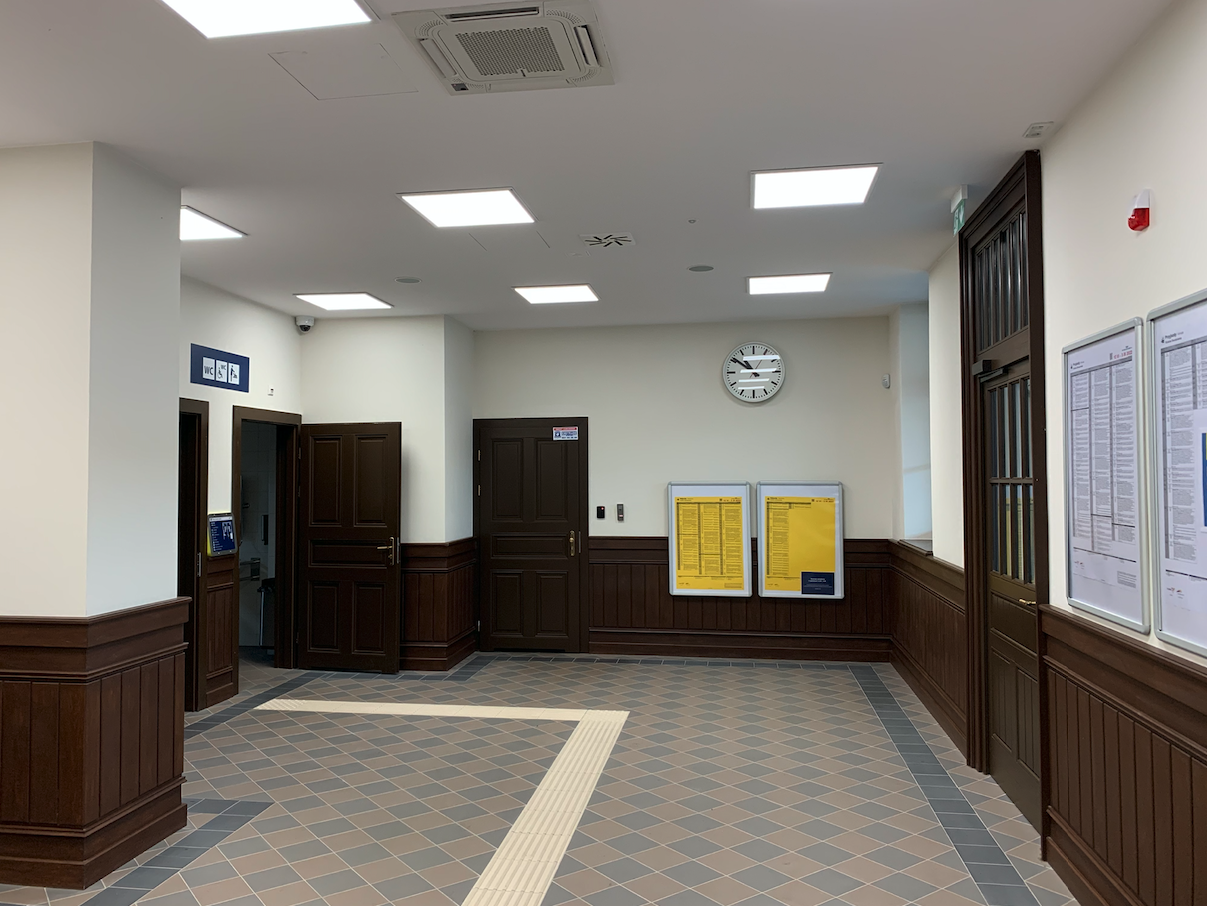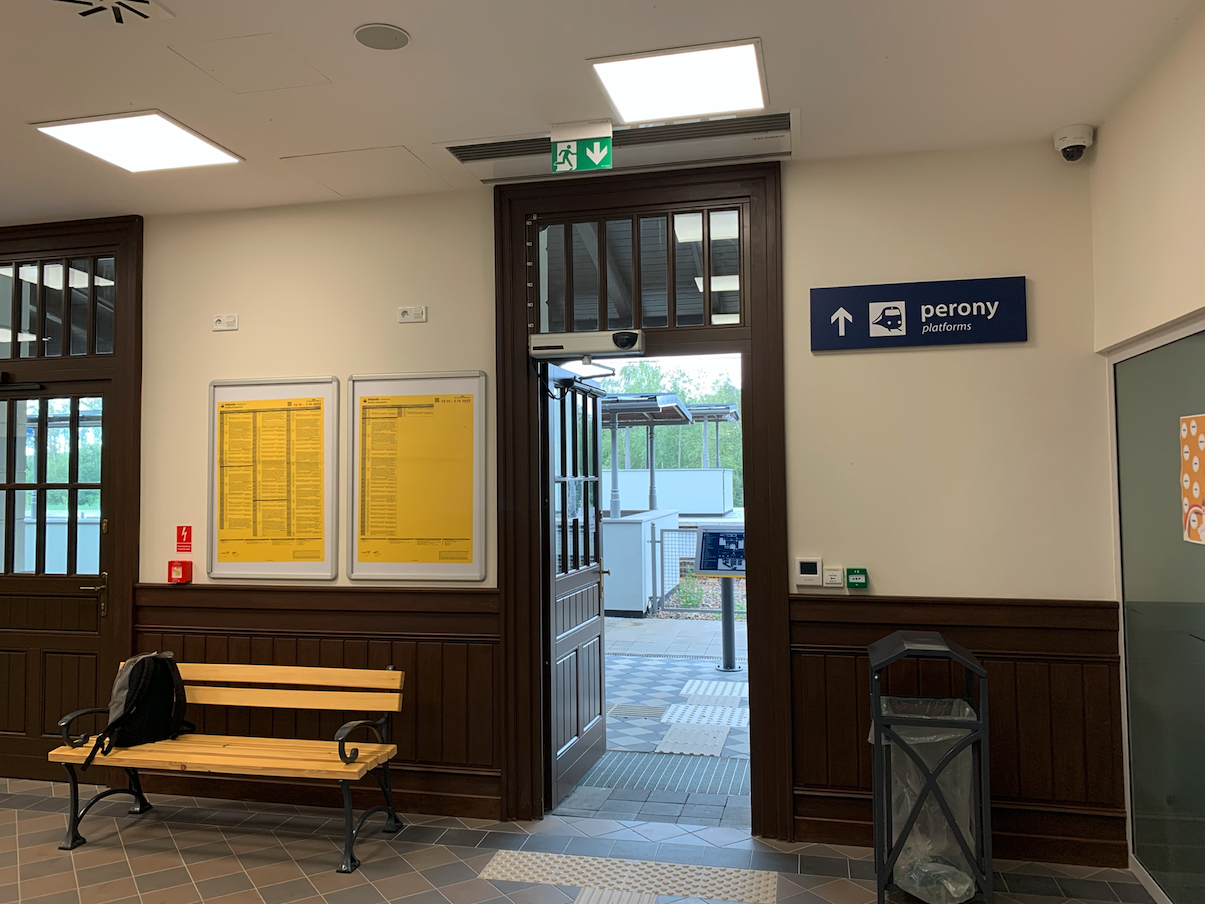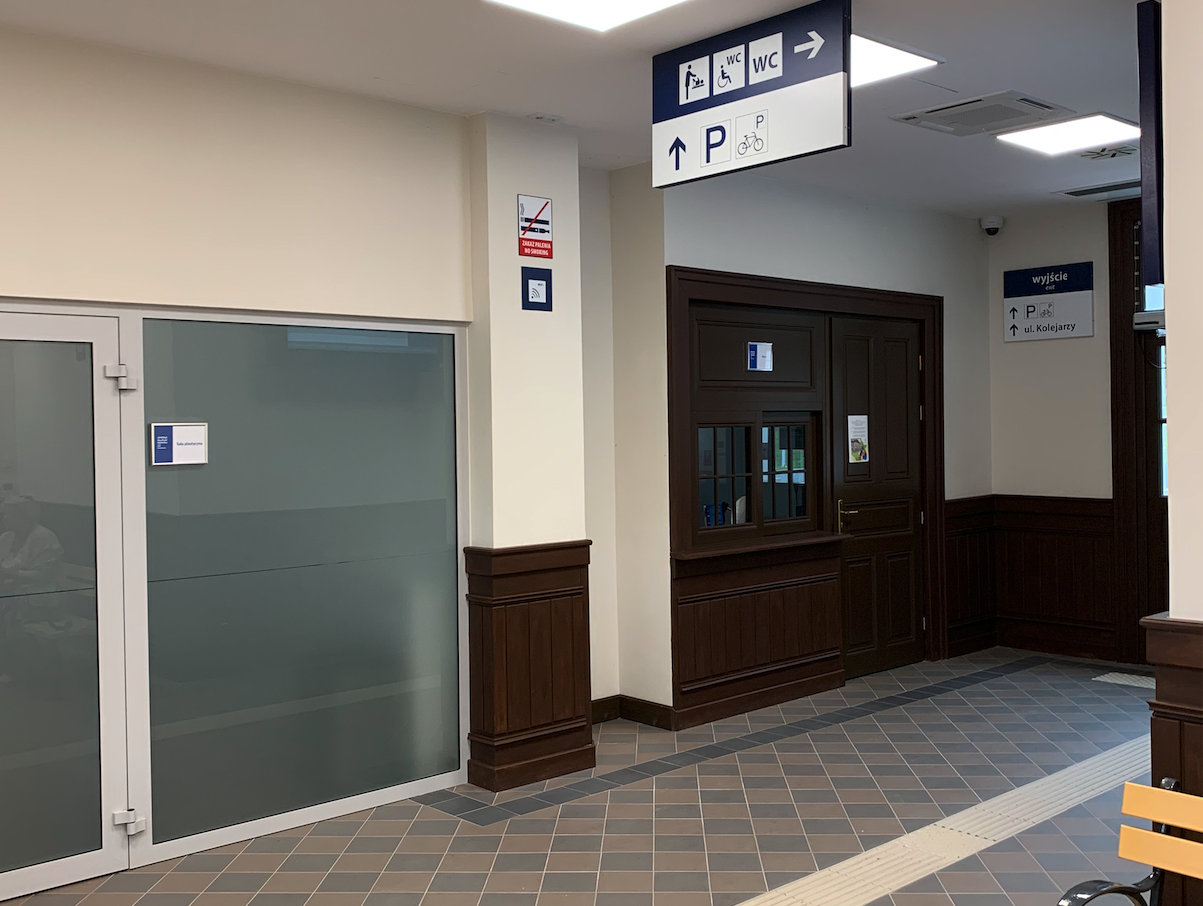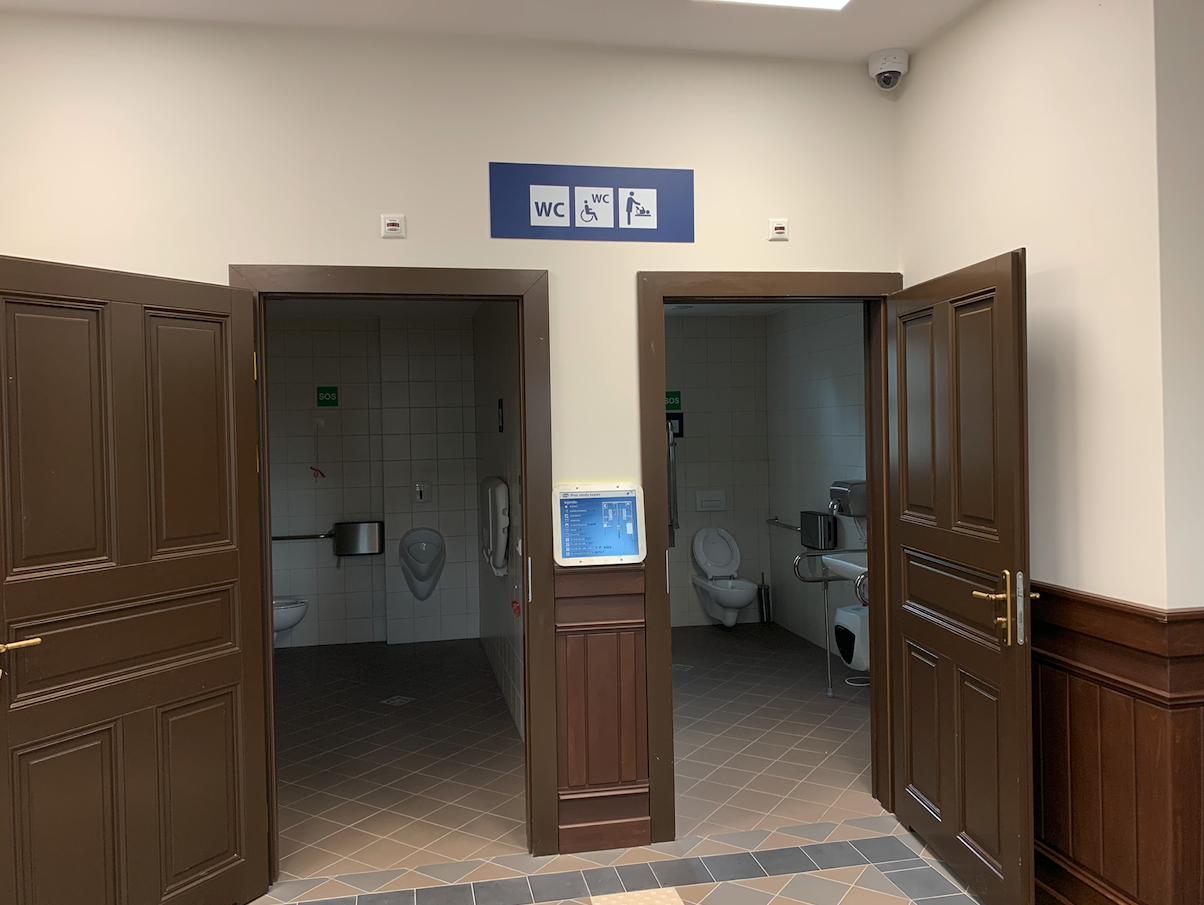 Written by Karol Placha Hetman