Kraków 2021-05-05
Saint John Paul II has not only a Papal Helicopter in Poland, but also a Papal Train.
"Papal Train" is a unit of EZT EN61-001, 14WE-07, built in 2006 by Newag in Nowy Sącz. The train belongs to Przewozy Regionalne, currently PolRegio.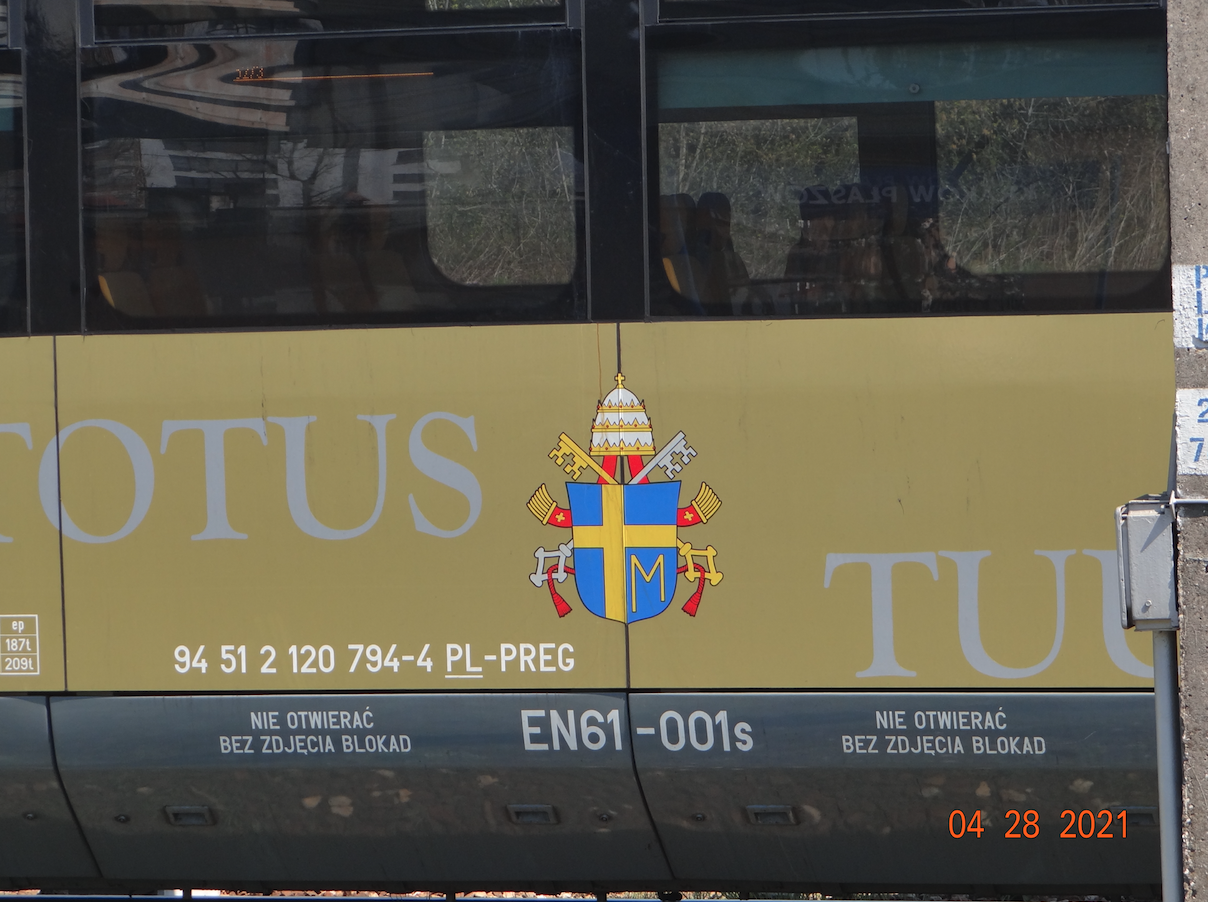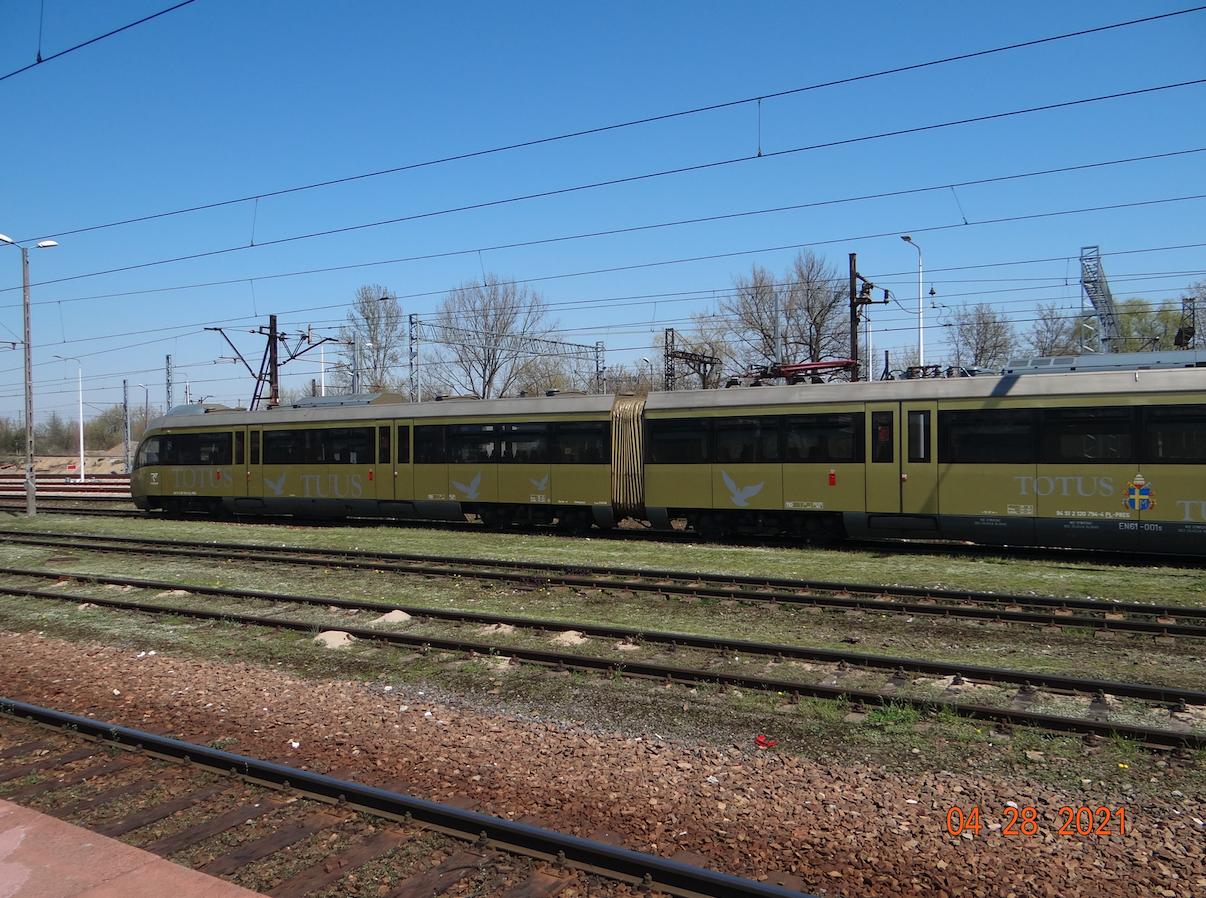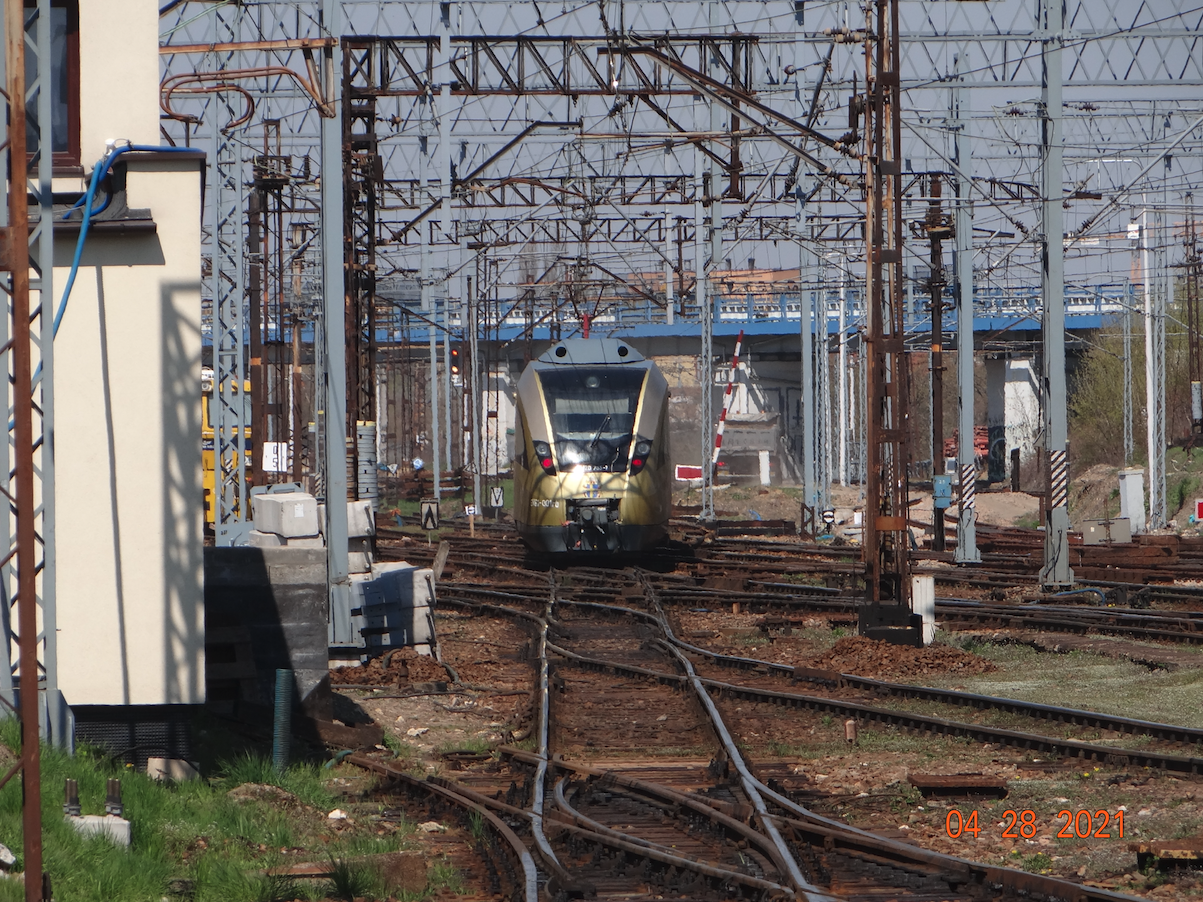 The genesis of the "Papal Train".
The idea of the "Papal Train" had its source in the idea of the "Papal Route". On April 2, 2005, at 21:37, John Paul II the Great, the greatest of the Slavic family, died in the Vatican, the Pope of the Roman Catholic Church. After the departure of John Paul II to the Father's house, the idea was born to connect the places most dear to the Holy Father by rail: Kraków, Łagiewniki, Kalwaria Zebrzydowska and Wadowice. They were and are places eagerly visited by pilgrims and tourists from Poland and all over the world. Several institutions and local authorities have decided that it would be a good idea to build a special train that will run through these places.
Written by Karol Placha Hetman