Kraków 2010-02-01
Okęcie Airport.
Okęcie Airport from 1945 to 1990.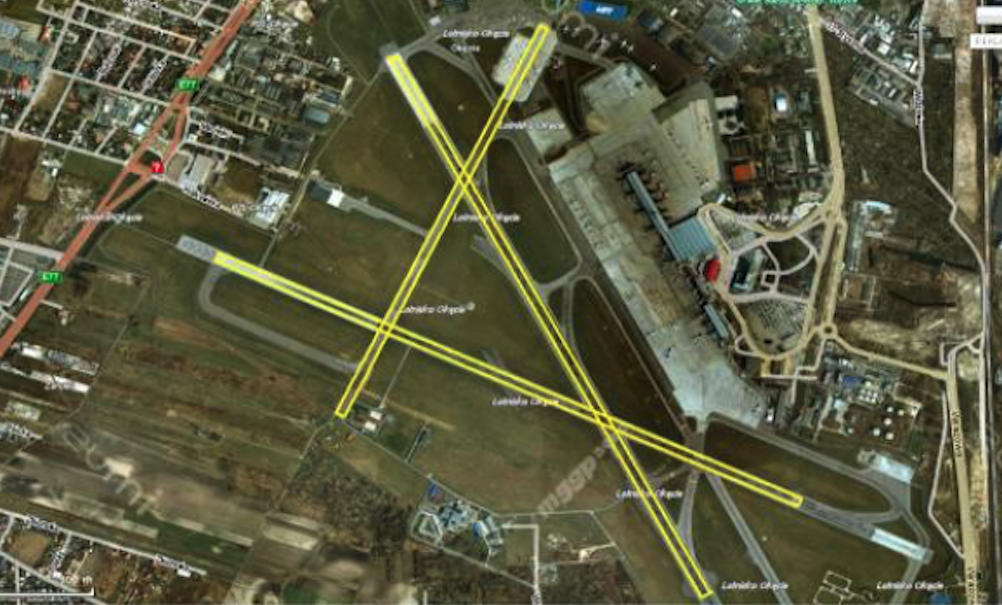 Three paved runways were built. Unfortunately, it turned out very quickly that DS. (RWY) in direction 03/21 cannot be used. On its extension, on one side, a mast was erected in Raszyn, and on the other, in the center of Warsaw, the Palace of Culture and Science. So the airport remained with two DS. (RWY), which were extended, extended and increased their load capacity in the following years. DS. (RWY) in the direction 03/21 to this day acts as DK.
Okęcie Airport in the times of People's Poland.
After the Second World War, Okęcie remained rebuilt for a small percentage for many years, and passenger check-in took place in provisionally adapted buildings, located at 17 Stycznia Street.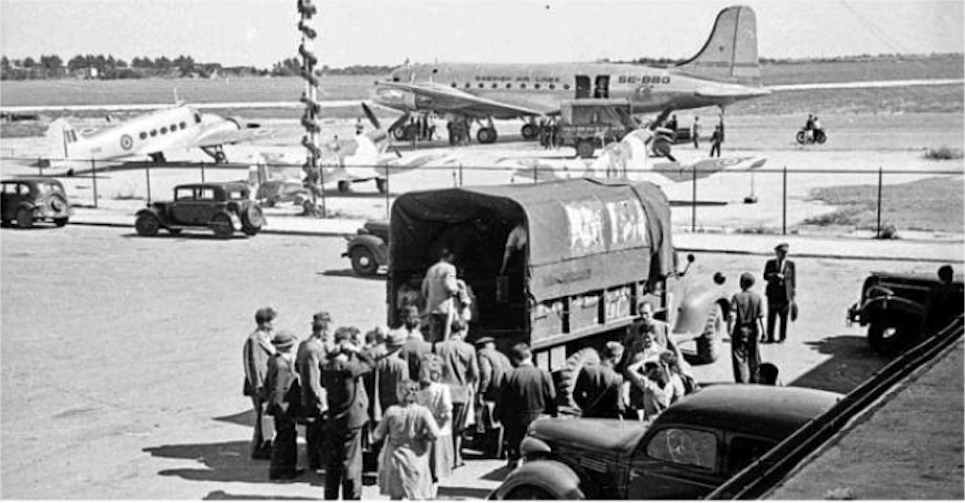 The passengers were transported by truck, because bus production has not yet started. Behind the fence are two Spitfire fighters, which were returned from England to the country by pilots of 302 and 317 Squadrons. After several years, these planes were cut and destroyed with axes. Okęcie Airport in 1946.
Air station from 1969.
On April 27, 1969, a new terminal was opened along with the flight control tower, called the mushroom and the famous observation deck.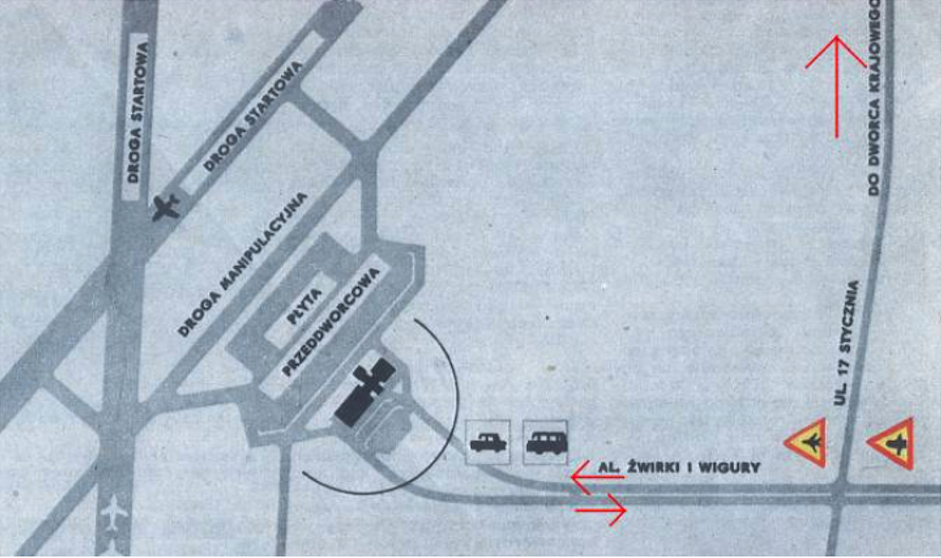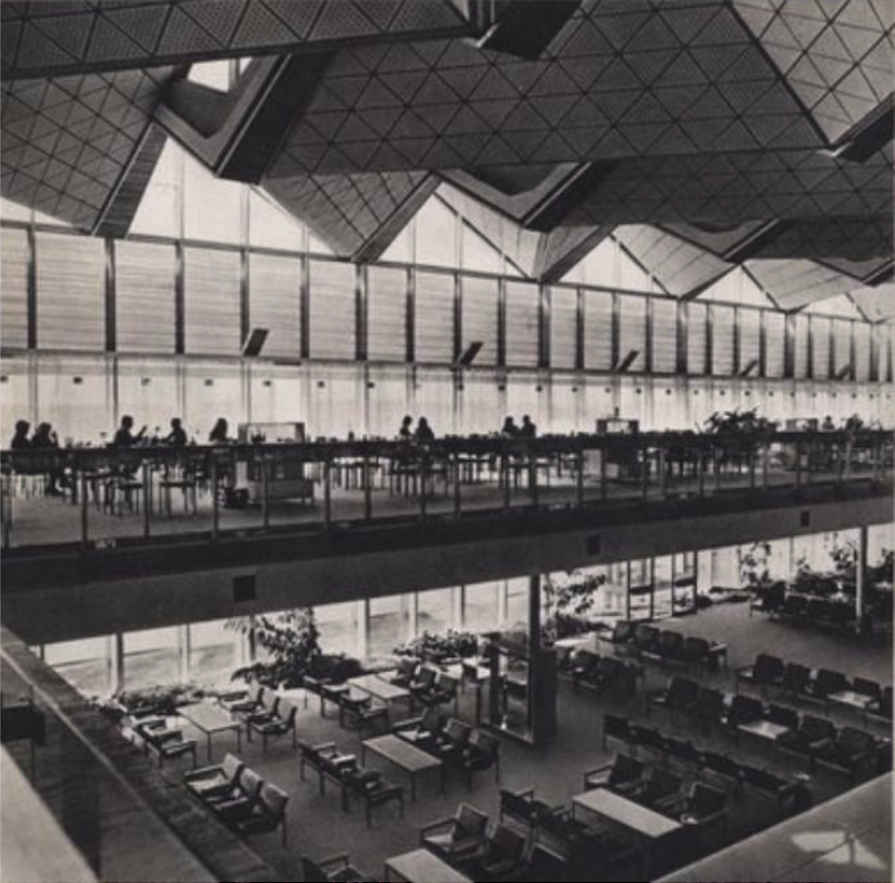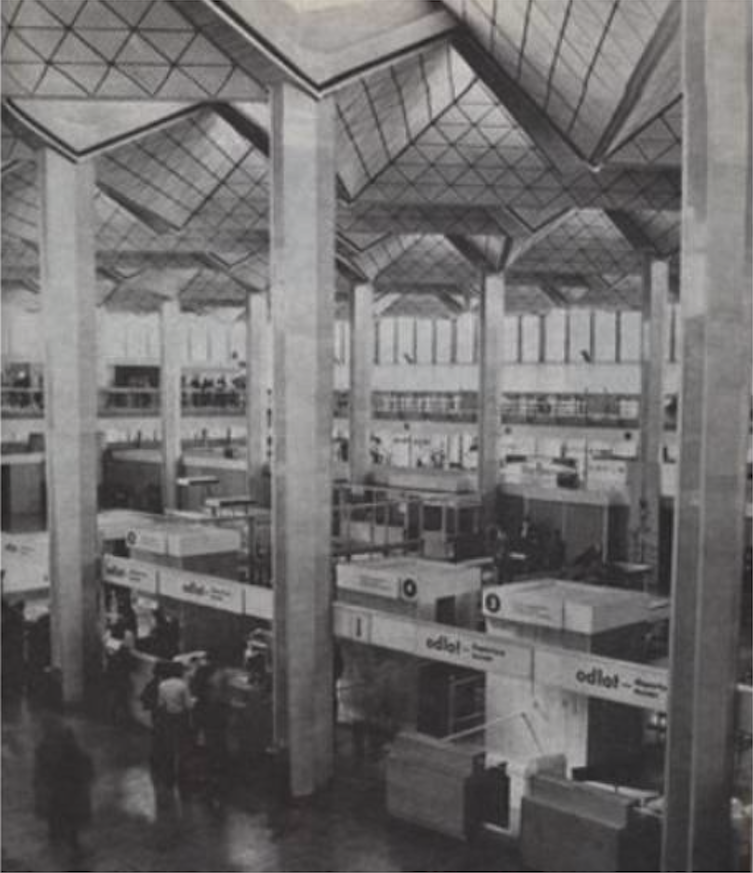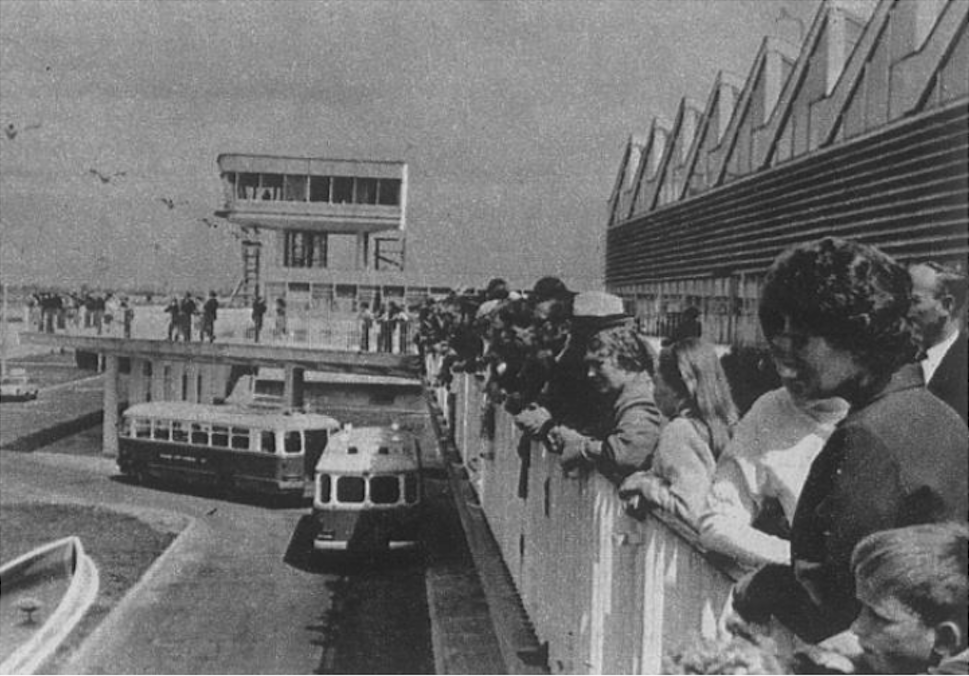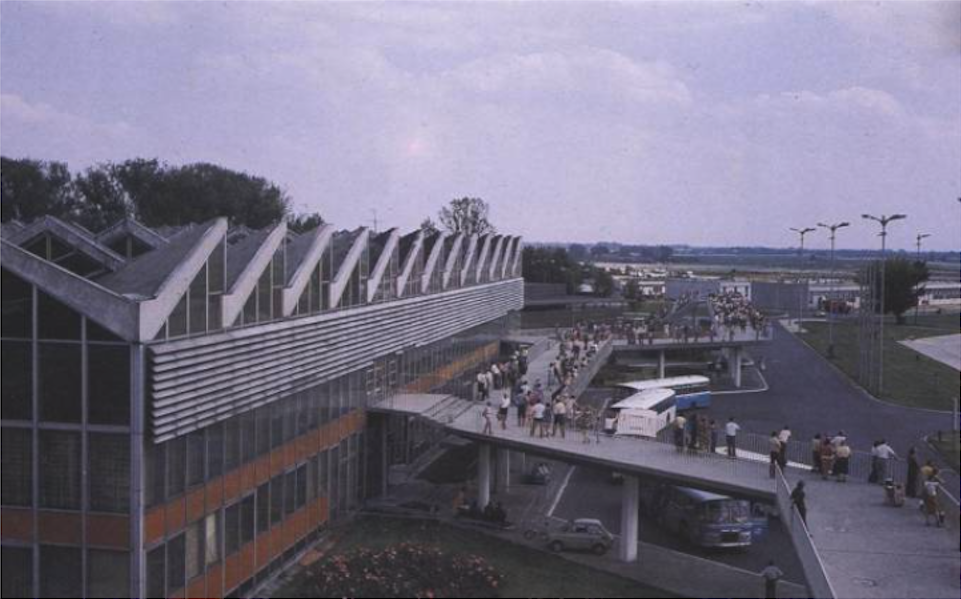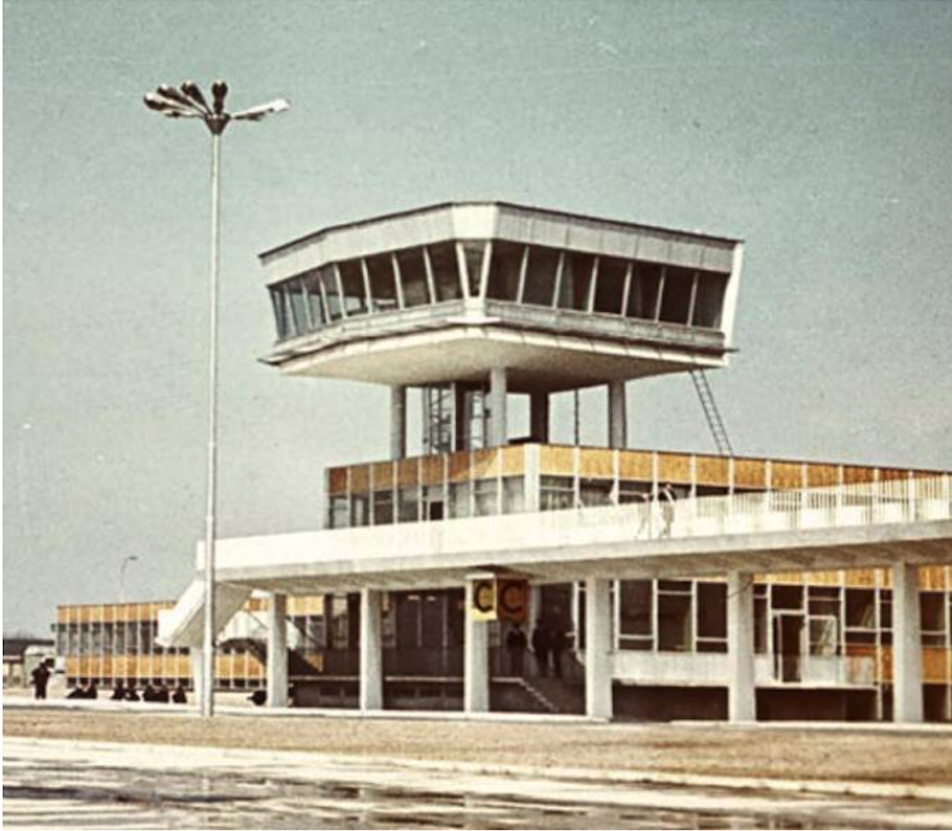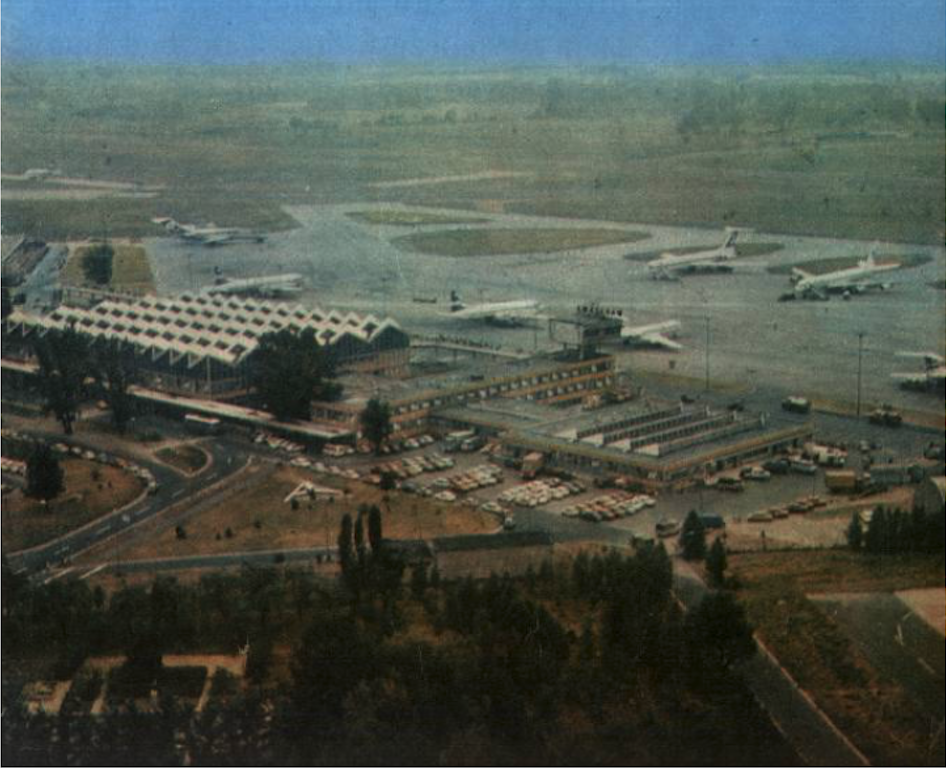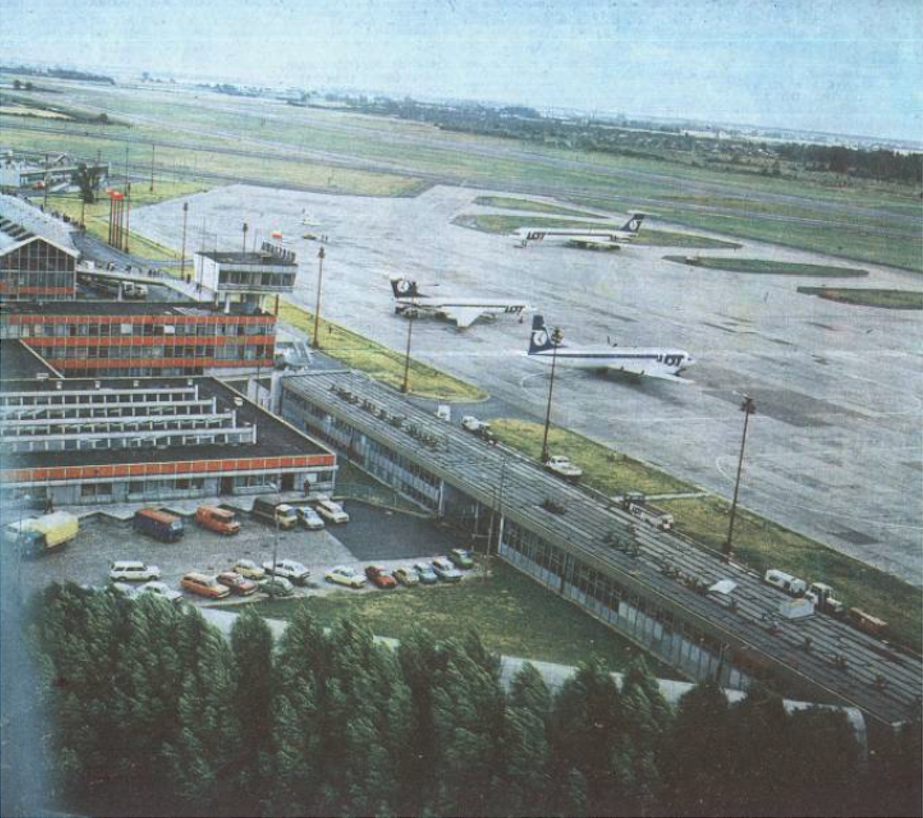 Written by Karol Placha Hetman