Kraków 2022-05-16
Newag ST48 - 15D, 16D diesel locomotives.
The Newag ST48 diesel locomotive is a freight locomotive, which was created through a deep modernization of the Ruthenian TEM2 locomotive, which in Poland received the designation SM48 in the Polish State Railways. Factory type 15D is a standard gauge locomotive. The factory type 16D is a broad gauge locomotive. The manufacturer of the ST48 locomotives is the company Newag in Nowy Sącz.
Only the mainstay, bogies, fuel tank and ED118A traction motors were left of the SM48 locomotive. Even so, there have been changes to the prams. The braking system was changed and each wheel received two brake pads. Previously, the extreme axles of the trolley had one brake pad. The number of brake cylinders has increased. There are now four brake cylinders in the carriage. A spring brake system has been added. The stand has also been modified to fit the new deck and has been reinforced because the deck is heavier.
The production of the ST48, Newag 15D, 16D locomotives has been going on since 2010. The locomotives that have passed the inspections carried out by investors and the Newag factory are selected for rework.
The Russian TEM2 / SM48 locomotives were delivered to Poland in the period 1974 - 1989. They were used in the Polish State Railways and in industrial railways. The locomotives were uneconomical, loud, and with high levels of vibration. The advantage was the high tractive power. The locomotive was suitable for stacking heavy freight trains. In the new, 21st century, the oldest SM48 locomotives were running out of service. There were problems with getting spare parts. Therefore, during repairs, parts were obtained from other SM48 locomotives put on the side tracks.
The first ST48 was produced at the Newag factory in 2010. The locomotive was designated 15D-001, but was later renamed 16D-011. It was a broad-gauge locomotive and was tested on the LHS line. About 114 Newag ST48s were modernized, 87 of which are used by PKP Cargo. There are 7 ST48 16D locomotives in operation at PKP LHS.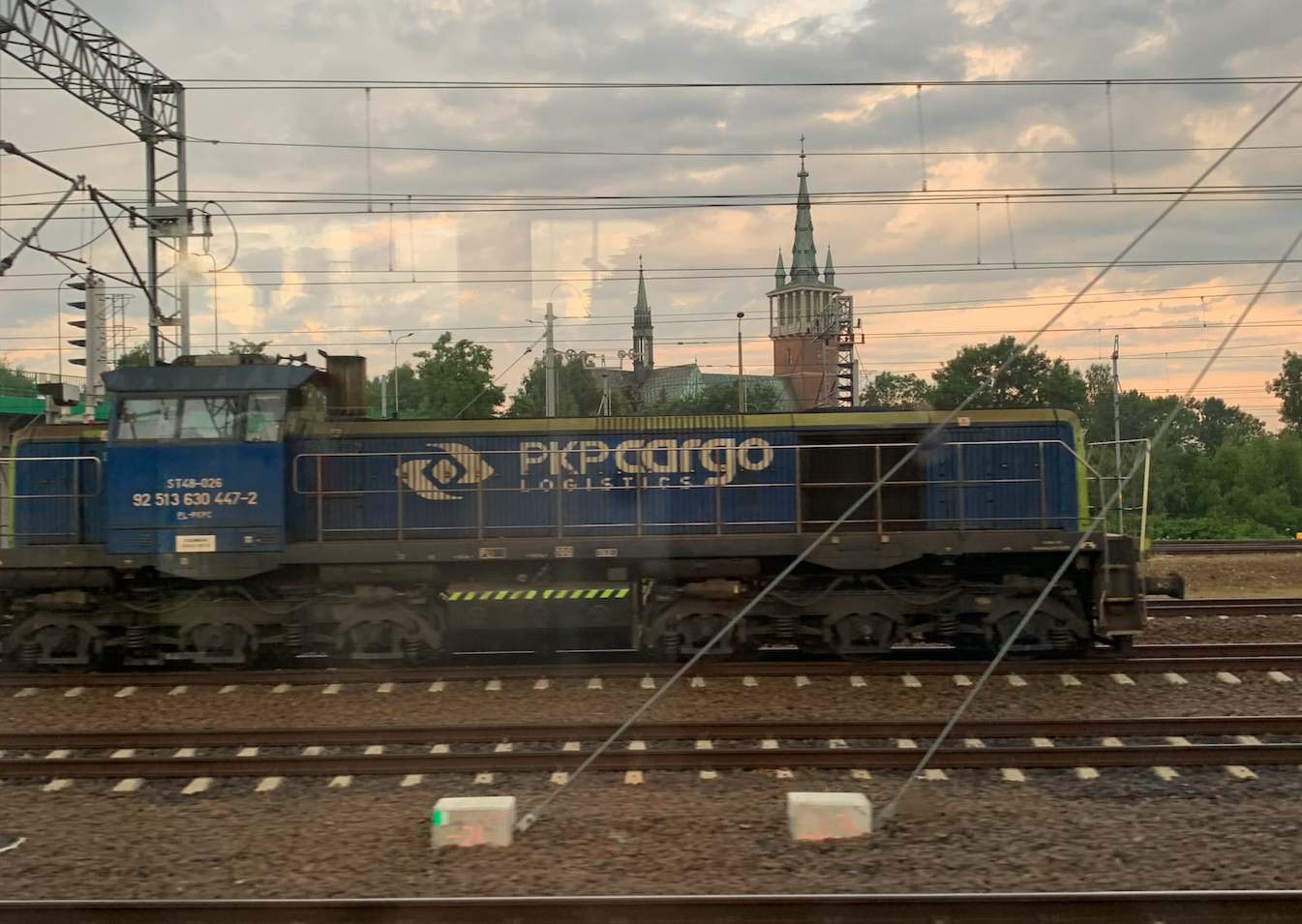 Written by Karol Placha Hetman