Kraków 2021-10-25
Newag 311D / 311Da.
Newag 311D is a modern heavy diesel locomotive designed to service freight trains on non-electrified railway routes.
The type 311D locomotive is intended to travel along the normal track. The 311Da locomotive is intended for the 1,520 mm wide track. The locomotive has been offered by Newag since 2007 and by 2020 48 locomotives were made.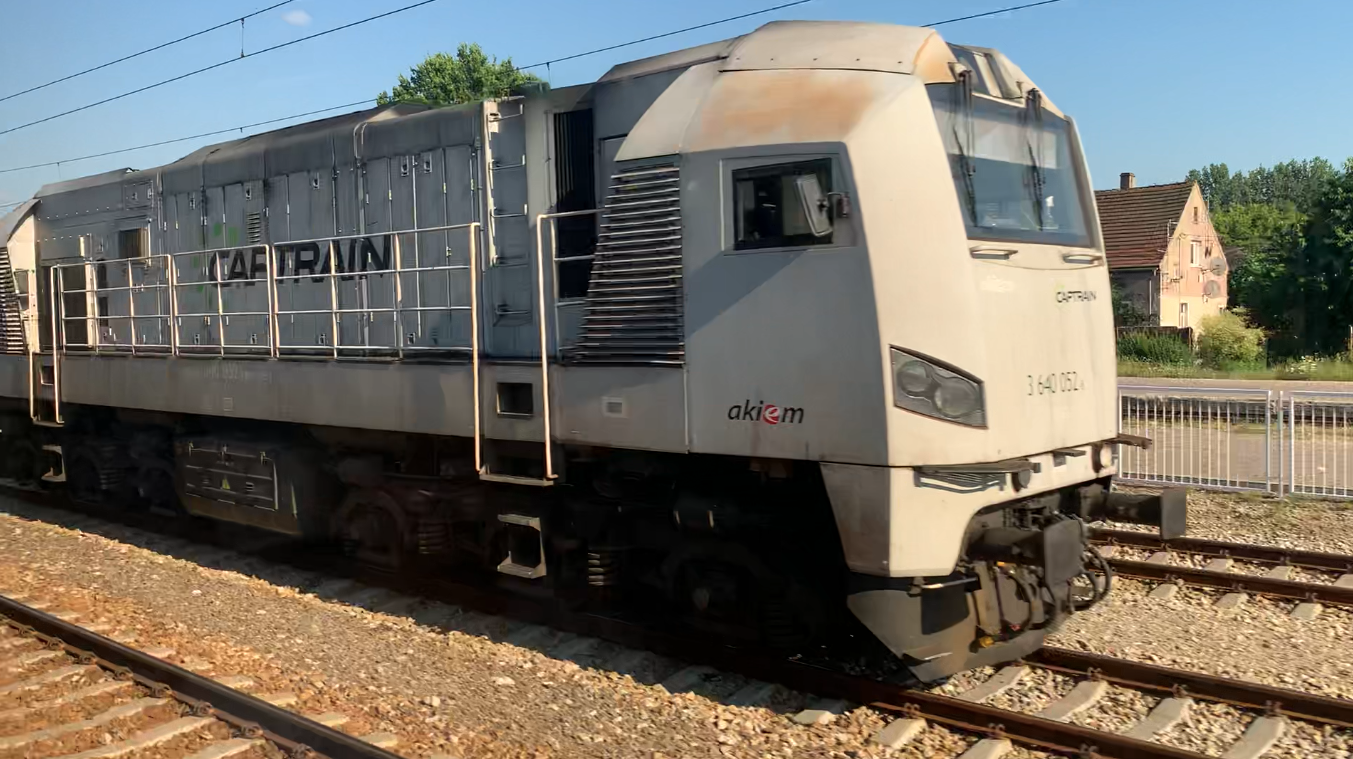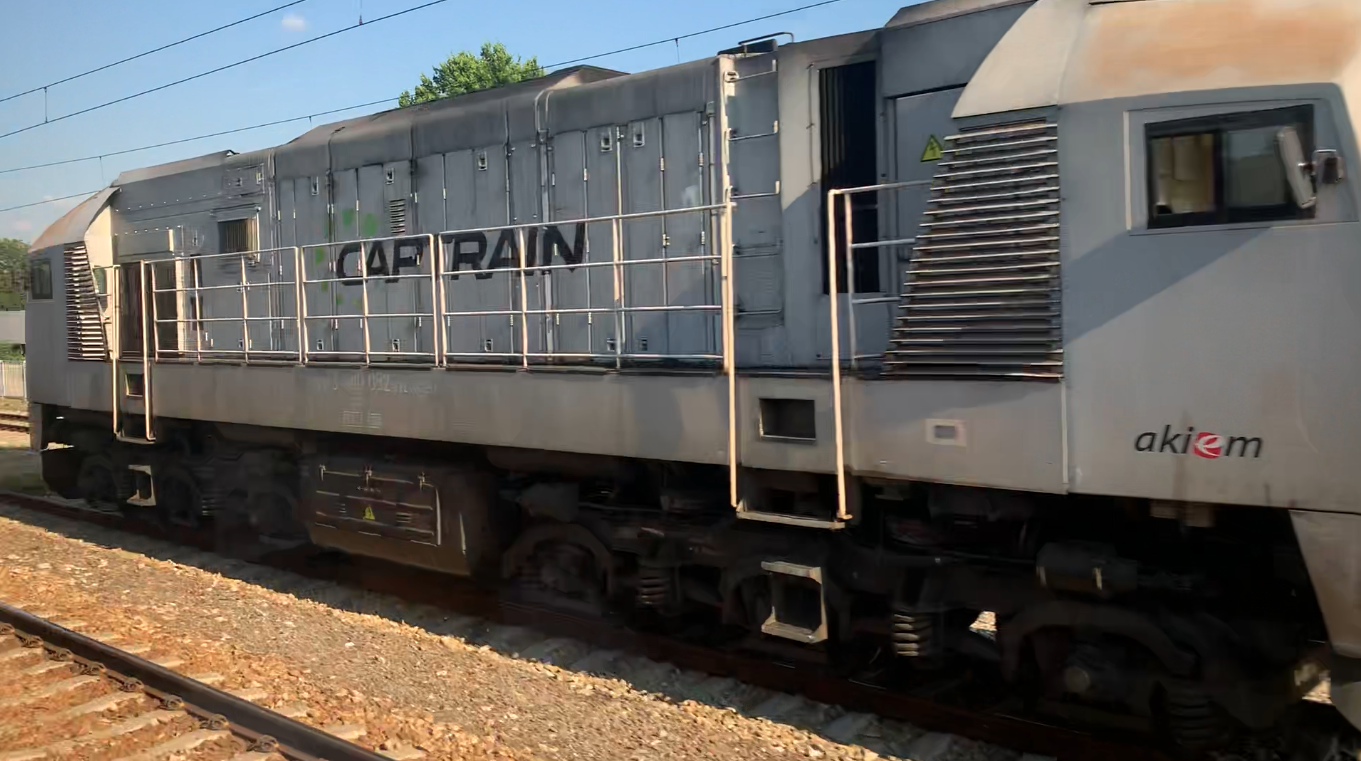 The 311D locomotive was developed by the Newag company and the American concern General Electric (GE). The aim was to perform a deep modernization of the large family of M62 locomotives, which were marked ST44 in the Polish State Railways. The preparation of the prototype took 3 years.
From the M62, ST44, only the mainstay of the locomotive and bogies remained, and they were modified anyway. The basic scope of the locomotive modernization was the replacement of the internal combustion engine combined with a generator and a new cooling system. The main and auxiliary generators are synchronous alternating current machines. This module is provided by the General Electric concern. The engine caused the casing to be completely changed and the walkways to the outside. As a result, the 311D locomotive is not similar to the ST44. Thanks to the use of decks, easier access to the engine has been obtained. The ST44 bogies were left and underwent a general renovation. Original ED118 traction motors were used, which were modified and their insulation level was improved to the H level. The Oerlikon pneumatic braking system was left. The locomotive was equipped with new, modern cabins for mechanics with heating and air conditioning. The locomotive is controlled electronically. The mechanic has a modern and transparent control panel in front of him. The mechanic has a stove and a sink at his disposal. There is no toilet. The speedometer is electronic with event recording. The locomotive received an electronic anti-skid system. The front windows are equipped with wipers, sprinklers and heating.
The 311D locomotive, compared to the ST44, consumes 20 - 25% less diesel fuel with much better traction parameters. By 2020, 48 locomotives have been built for railway carriers in Poland.
Data T-T 311D / 311Da:
Co'Co 'axis system. Wheel diameter 1.05 m. The traction power of the locomotive is 2,133 kW. Total length 17.55 m. Width 2.95 m. Height 4.62 m. Total weight 118.00 kg. Fuel tanks with a capacity of 5,000 liters (3,300 kg). The cooling system contains 880 liters of water. There is 600 kg of sand in the sandbox. GE 7FDL 12 EFI 45 V-12 engine, 4-stroke, turbocharged, 2,133 kW (2,900 hp). Rated speed 1,050 rpm. Idle speed 450 rpm. Oil volume in the system 1,211 liters. Generator set weight 15 846 kg. Electric traction motor type ED 118A GE. The locomotive has 6 such engines. The traction motor weighs 3,240 kg. Top speed 100 km / h.
Written by Karol Placha Hetman