Kraków 2014-11-29
Navigation history
Military airport equipment
70-years of the 20th century
Part I.
STAR trucks.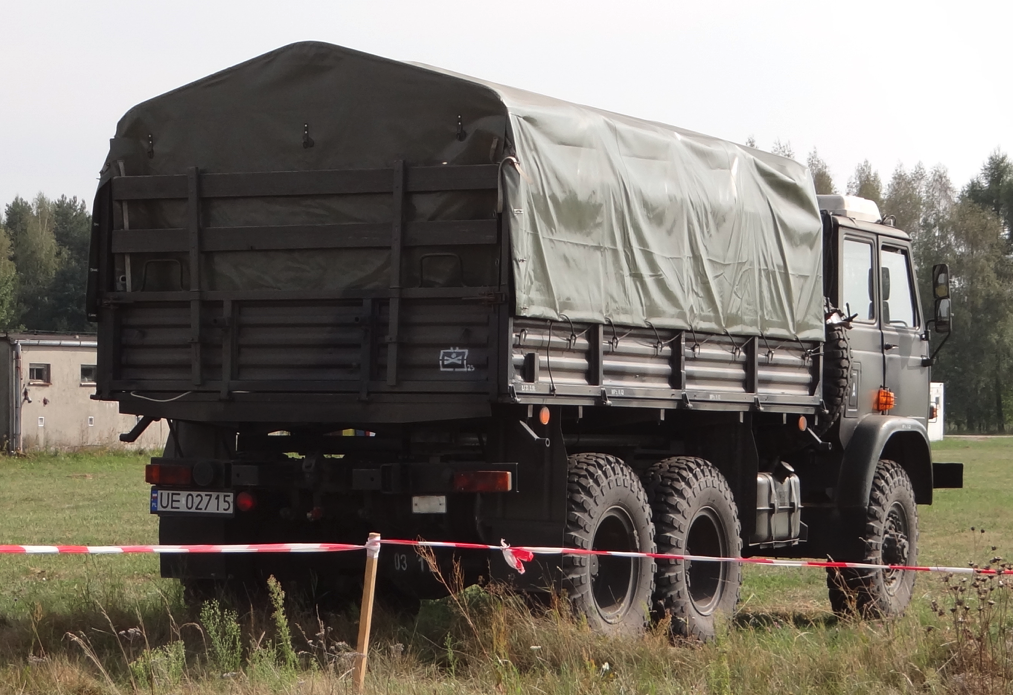 STAR factory.
Two Polish truck brands were popular in the Polish Army; STAR from Starachowice (from 1948) and JELCZ in Jelcz-Laskowice (from 1952). The vehicles of these manufacturers were the most popular in Poland. Often built special for the needs of the Polish Army. The name STAR should not be associated with the English language - a star, but with the town where it was built, Starachowice. Full name of the plant - STAR Truck Factory.
Trucks STAR-266.
The STAR-266 car was the successor to the STAR-66 cars and, apart from the Polish Army, also found its way to the national economy. In 1973, the STAR-266 car was introduced into production, with drive on all three axles. The all-metal, two-person cabin has roof hatches. The car has a metal load box, equipped with fold-out benches, covered with a removable tarpaulin with a flat or gable roof. The car is powered by a S-359MS six-cylinder diesel engine. Maximum power: 149.5 HP (110 kW). This car has quite large possibilities of working in difficult conditions. Overcoming water obstacles with a depth of up to 180 cm. In addition, the operating costs are not high. This car is used by the Polish Army, mainly as a transport vehicle and during foreign peacekeeping missions. STAR-266 has completed the Paris-Dakar Rally. Basic data: length 6.82 m, width 2.50 m, height 3.15 m. Wheelbase 2990 + 1240 mm. Curb weight 7,420 kg, load weight 5,000 kg, max speed 90 km / h. Fuel tank capacity: 2 x 150 liters.
Many special versions of the STAR-266 were produced: STAR-266 Hibneryt - adapted for mounting the ZU-23-2 anti-aircraft gun. STAR-C-266 - tanker. STAR-266 CD-5 - truck tractor. STAR-266 AP and BP - for the transport of the PP-64 pontoon park. STAR-226 Sarna, Sarna 2 - with a closed body for transporting equipment (vehicle service workshop, control and repair station, power station, radiometric and chemical laboratory, command vehicle). A version was also produced which, thanks to the improved sealing, could move with the cabin fully submerged. In addition, on the chassis 266, many more civilian vehicles were built - cranes, excavators, fire trucks. STAR-266 has been exported to countries such as Angola, Burma, China, Egypt, Yemen, Libya, Hungary and the former CCCP countries, where it is mainly used in the military.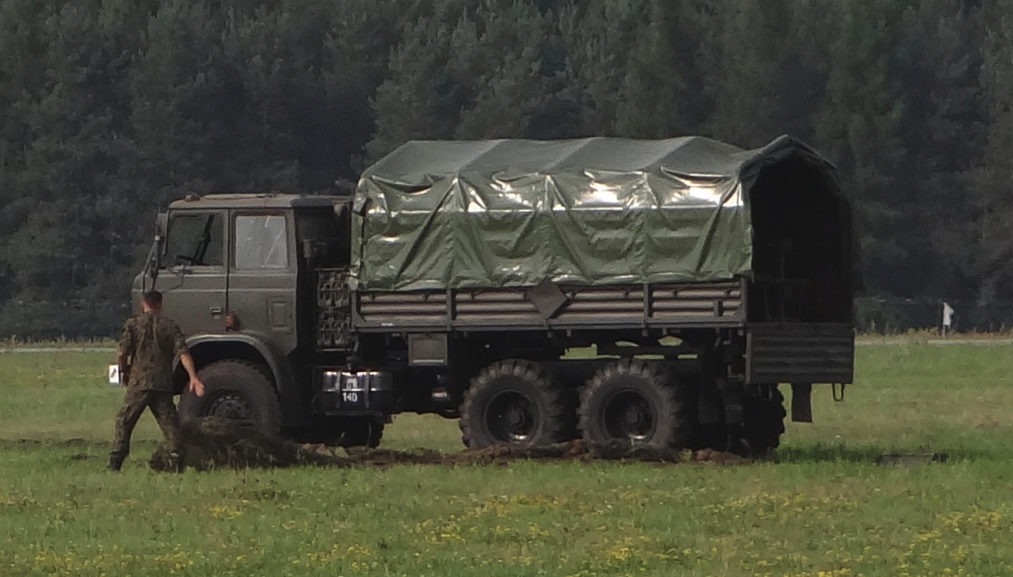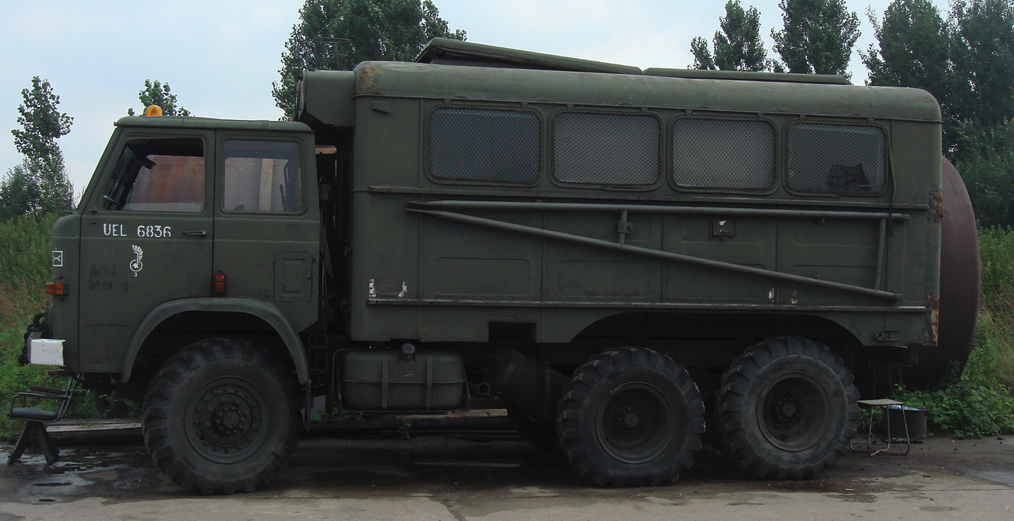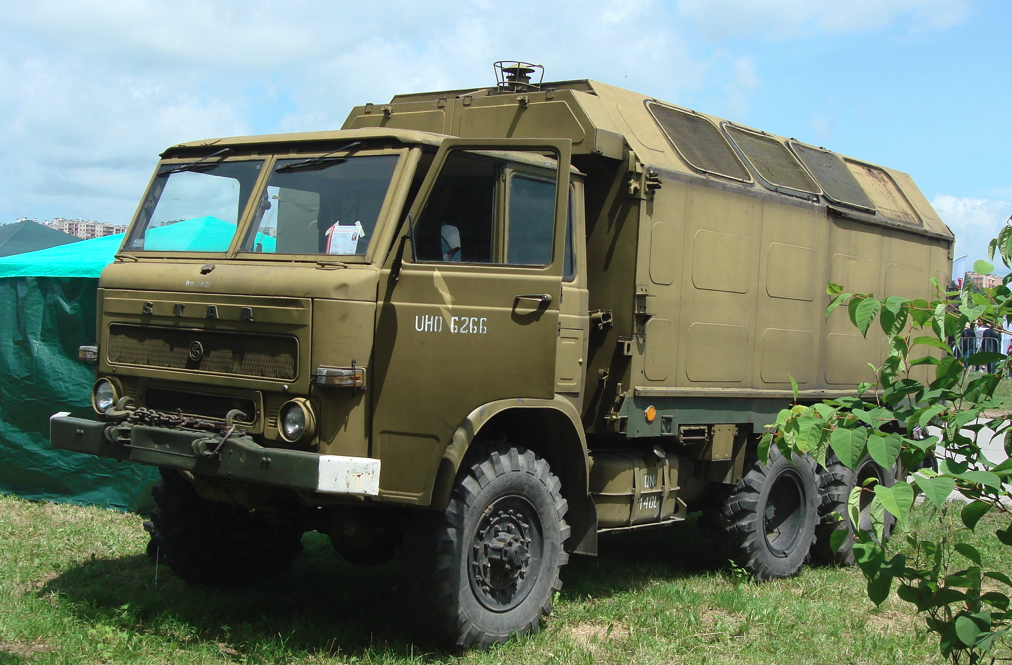 Written by Karol Placha Hetman