Krzyż Wielkopolski. 2021-04-06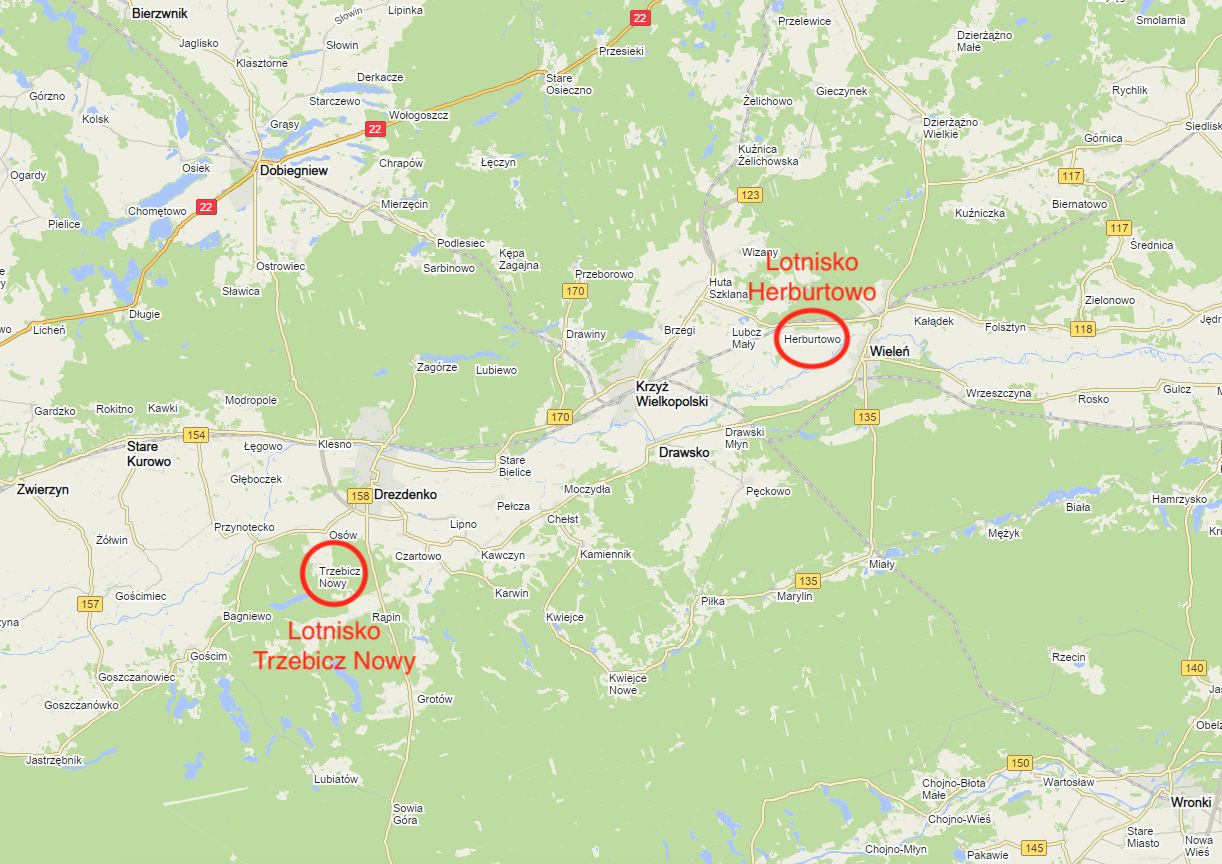 Airports.
The Noteć region was not conducive to the construction of military and communication airports. Only a few sporadic landing sites were built. There are currently only two airports.
The airport Trzebicz Nowy.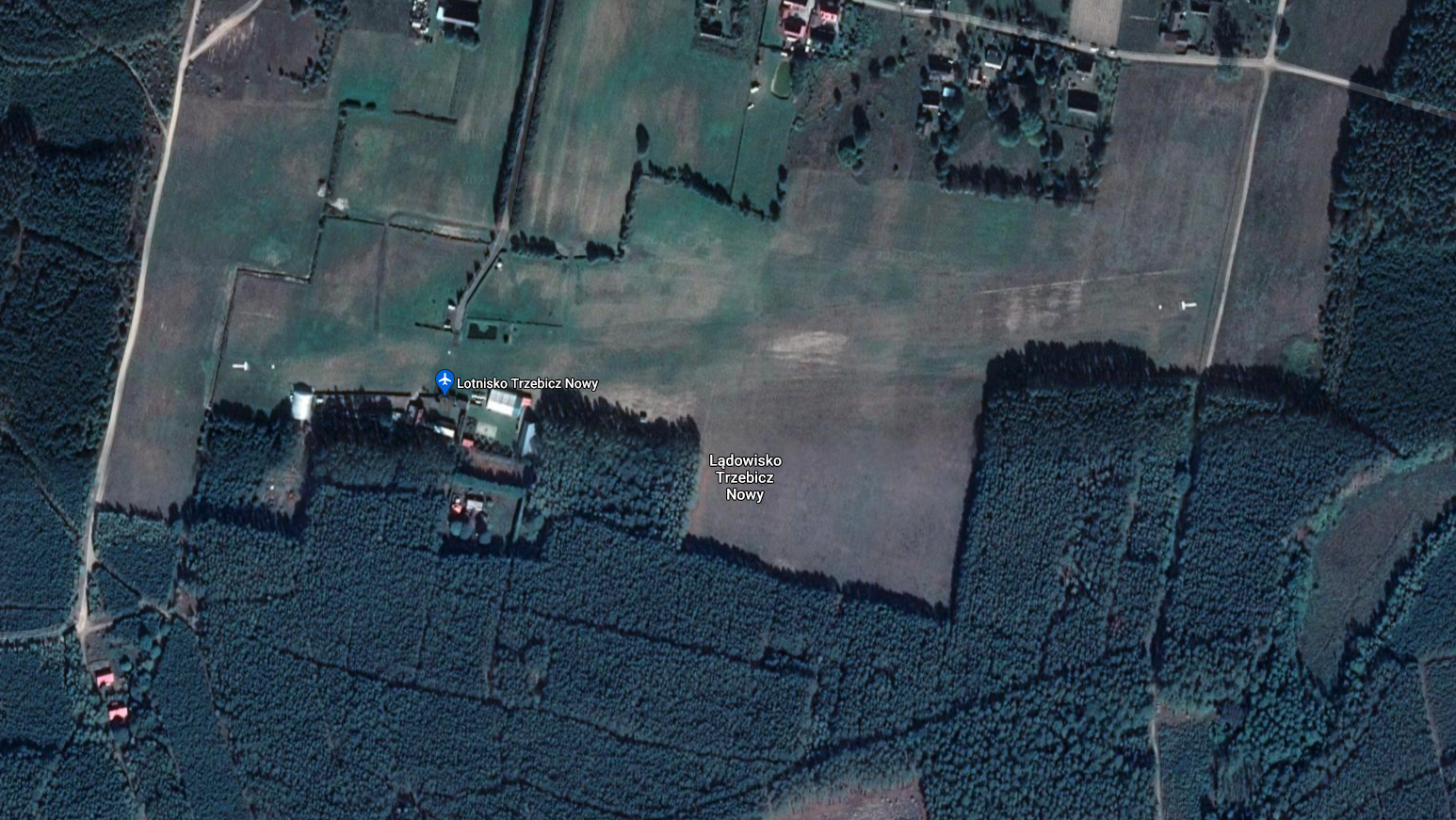 The Trzebicz Nowy airport is a private airport belonging to the state of Elżbieta and Ryszard Chwalisz. Airport coordinates 52 ° 48′11 ″ N 15 ° 47′38 ″ E. Elevation 157 ft. The airport is fenced and has a very well maintained grass take-off area. Radio - Trzebicz-Radio 122.7. The Trzebicz Nowy airport is located 6 km from the center of Drezdenko, to the south, on the edge of the Noteć Forest. The landing area is east-west.
Since 1995, the ULM rally (ultralight airplanes for amateur flying) has been held in Trzebicz Nowe near Drezdenko. The event has a long tradition. The first ULM rally took place in 1987 in Osieczna near Leszno. In 1995, the picnic was moved to Trzebicz Nowe. The event lasts two or three days and is very popular. From year to year, more and more guests and participants from Poland and abroad come to it. The events are often attended by the AZL Żelazny team and the Dromader plane, which watches over the fire safety of the forest. The Dromedary plane demonstrates the drop of a water bomb. There are skydiving and flying. On August 21-22, 2020, the XXX edition of the event has already taken place.
The airport Wieleń, Herburtowo.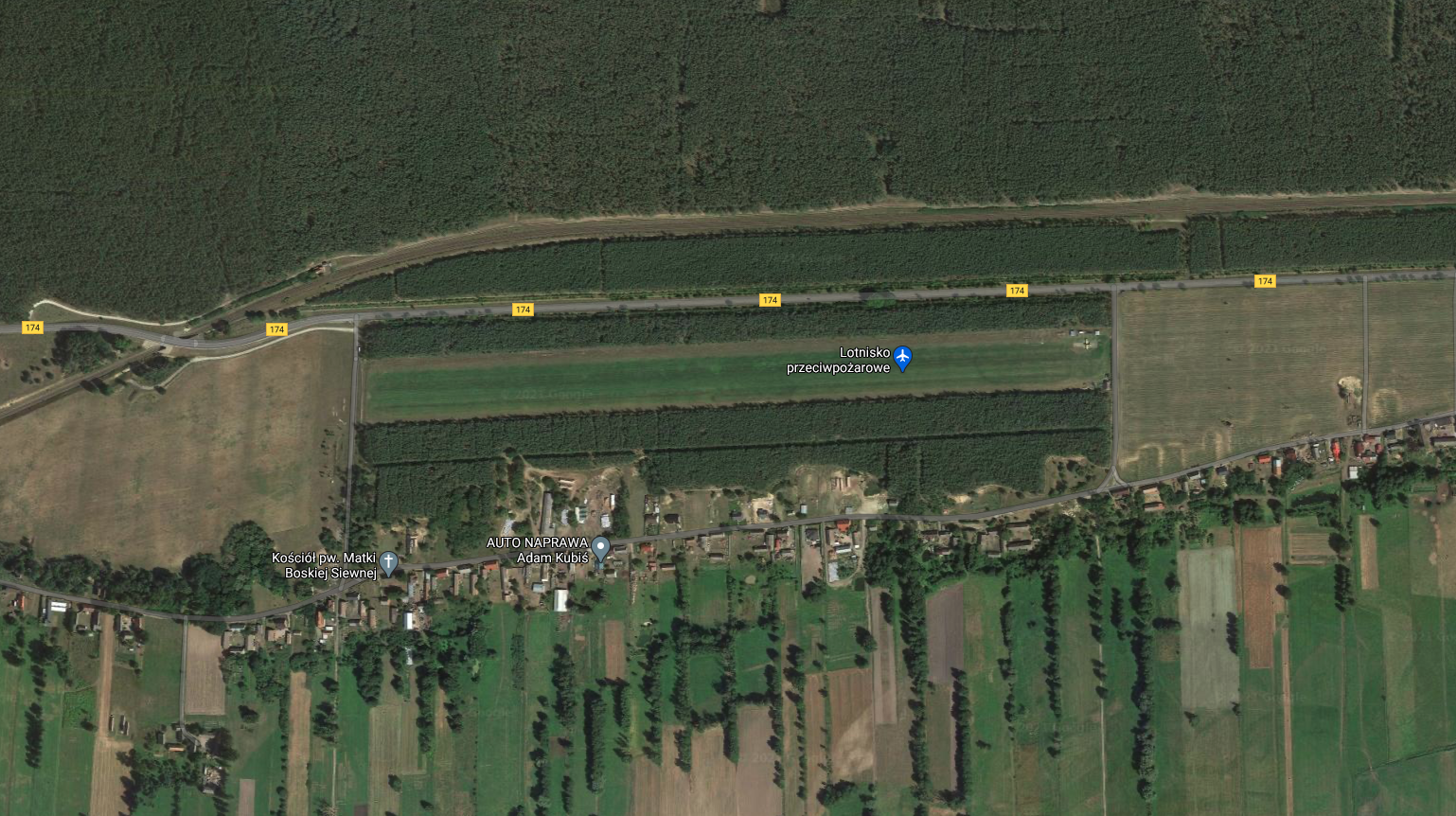 The Wieleń airport has a different name: Herburtowo or Marianowo Airport. Coordinates N52 ° 54'07.9 "E16 ° 07'46.3" Elevation 130 ft. Radio - Herburtowo-Radio 130.30. RWY has dimensions of 1 100 x 90 m, which allows for landing of larger planes, for example M-28 Bryza. RWY lies East-west direction The airport is owned by Aerogryf and is a fire fighting airport Dromader fire fighting planes are based on it The airport is fenced and surrounded by forest The landing area is grassy, level, well maintained.
The Wieleń airport is located by the provincial road No. 174. The provincial road No. 174 is located in the Lubuskie and Greater Poland provinces. The road is 54 km long and connects Drezdenko through the Wielkopolski Cross and the outskirts of Wieleń with Kuźnica Czarnkowska. The entire length of the road runs parallel to the Noteć River bed.
Written by Karol Placha Hetman