Wrocław 2015-11-10
The book on aviation.
Author Andrzej Paściak.
MILITARY AVIATION in WROCŁAW 1911-2010.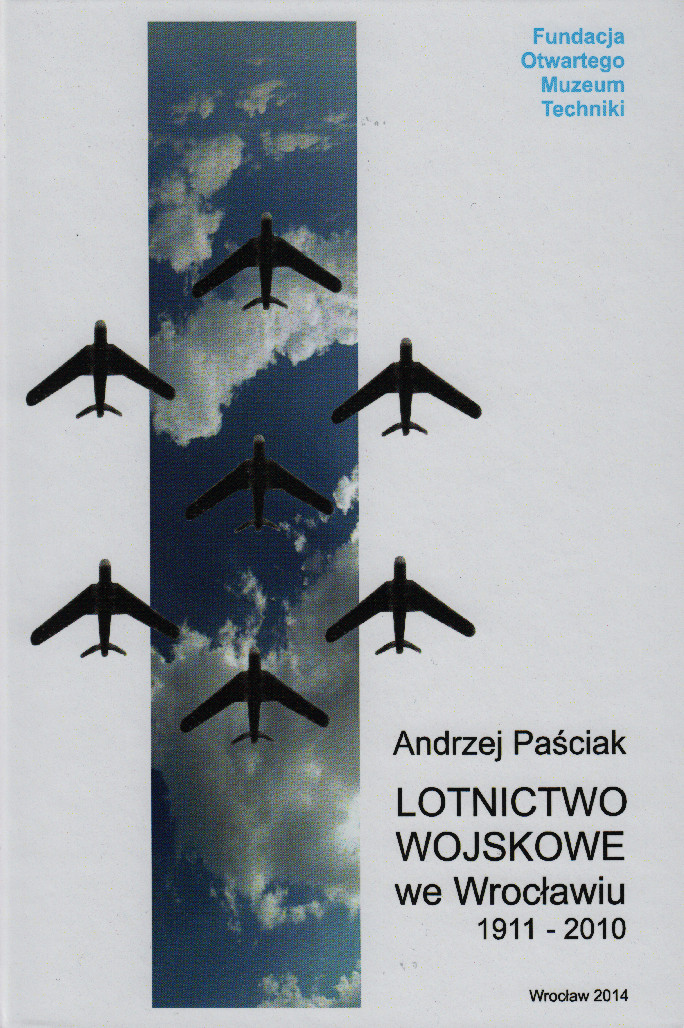 For years, the history of military aviation has aroused keen interest among the next generations of Polish youth. Often this first interest turns into passion to such an extent that young people join the ranks of the Polish Army and become airmen. In the present years it is a bit more difficult, due to the thinness of the Polish Air Force, but still possible. And not only for boys, but also for girls.
Good literature, which is abundant on the Polish market, plays an invaluable role in sparking this enthusiasm. In 2014, a publication by the Reserve Colonel Andrzej Paściak was published by the Open Museum of Technology Foundation, entitled:
MILITARY AVIATION in WROCŁAW 1911-2010.
This work, because this is how you can write about this book, tells in detail about the history of aviation in Wrocław, from its earliest days to the present day. And not only military aviation. Here we find a lot of interesting and widely unknown information on this topic. The book is full of footnotes, which means that all information is supported by source materials. Despite the large number of specialist terms used in the text, the author managed to use a style that makes the book extremely pleasant to read, just like popular science literature. The author spent long hours talking with participants in past events and studied many volumes of old documents. The work also contains a lot of unknown and very interesting photos. It is a mine of knowledge about aviation and all interested parties will find something that will be of special interest to them.
The introduction to the book was written by Lieutenant-General, pilot Lech Majewski - General Commander of the Armed Forces. The General was once the commander of the 3rd Air Defense Corps in Wrocław, which means that the Wrocław aviation was particularly close to him.
The author, Mr. Andrzej Paściak, Reserve Colonel, was professionally associated with the Polish Military Aviation. Participant in UN peacekeeping missions. Aviation enthusiast. Co-author of the book "3 Corps of Air Defense 1957-2007". Author of the book WROCŁAW MILITARY PILOT TEAM 1958-1963 ROMB.
Written by Karol Placha Hetman